This lakefront home is located in Berkshires, Massachusetts. It pulls inspiration from a farmhouse, fashioning a unique and exciting home by the water.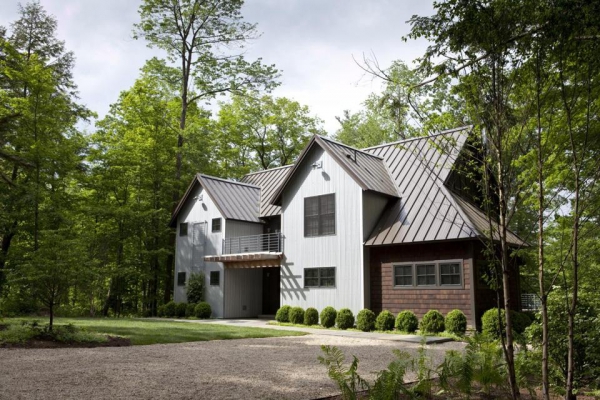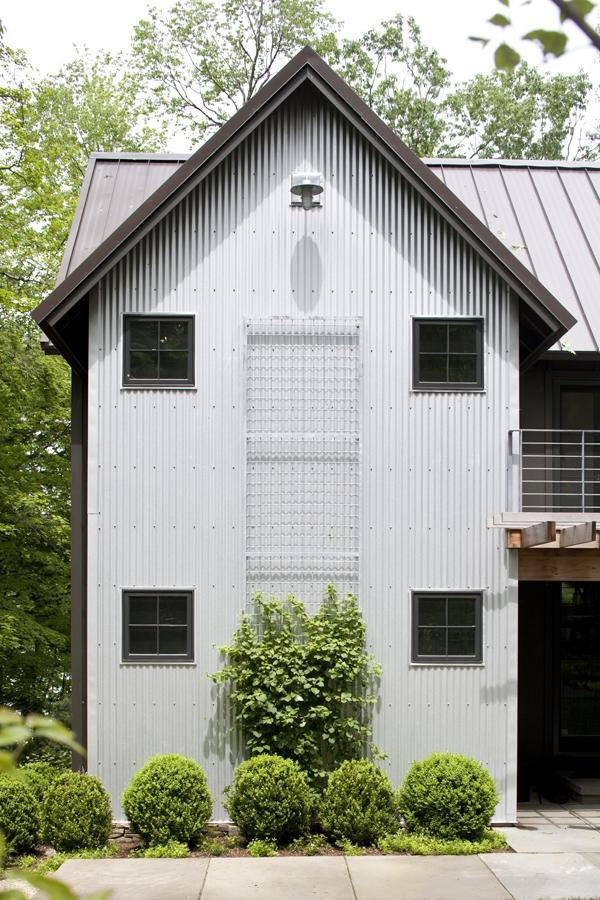 The exterior of this lakefront home is eye-catching. We are in love with the fabulous angles. Tall trees surround the home, and beautiful bushes line the front, creating a picturesque scene. This section of the exterior is amazing with its captivating symmetry. The corrugated material, the square windows, the plants, the lamp, and the vertical structure in the middle, are unique and interesting.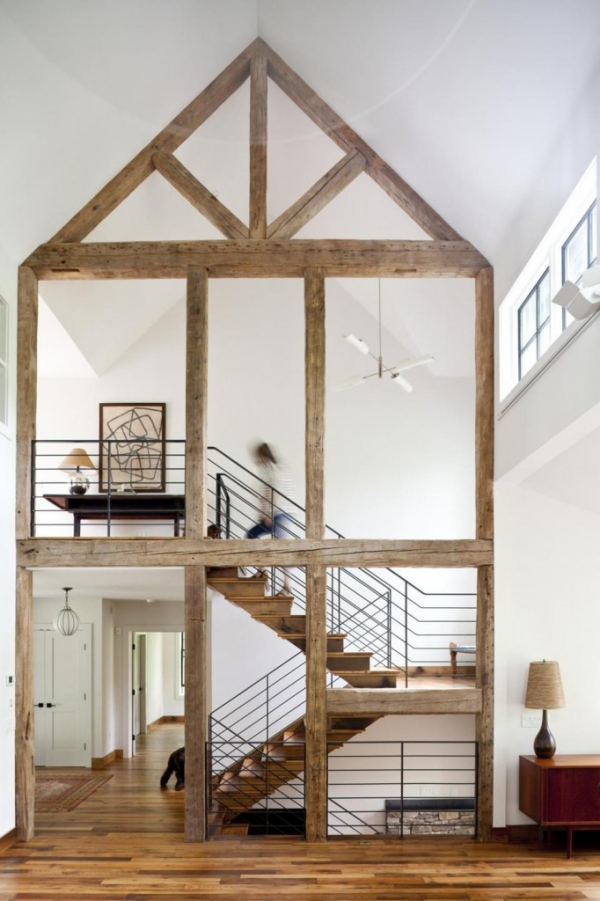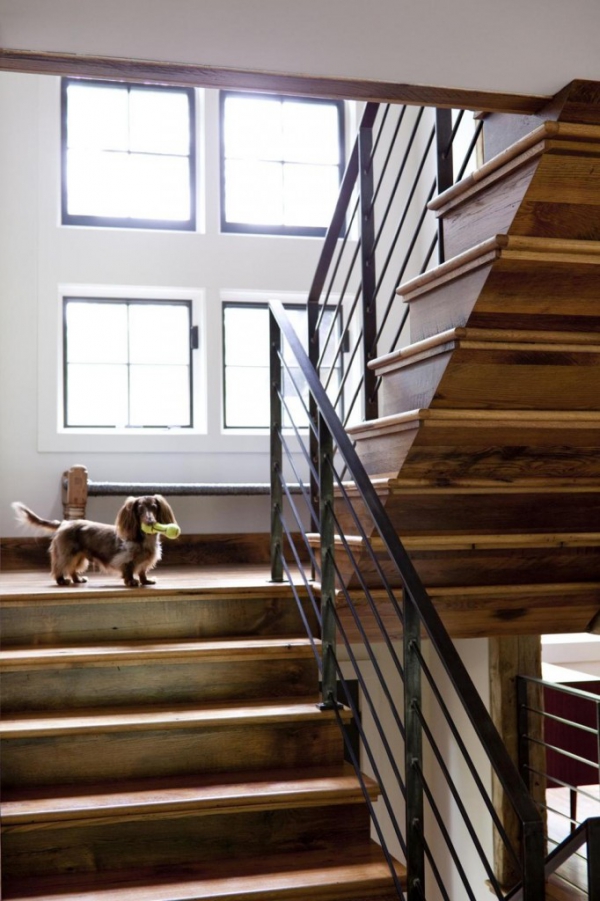 Inside the home, unique touches continue. A wooden frame, running from floor to ceiling, adds a significant amount of warmth to the bright white home. Gorgeous hardwoods line the floors, and beautiful windows allow for a large amount of natural light.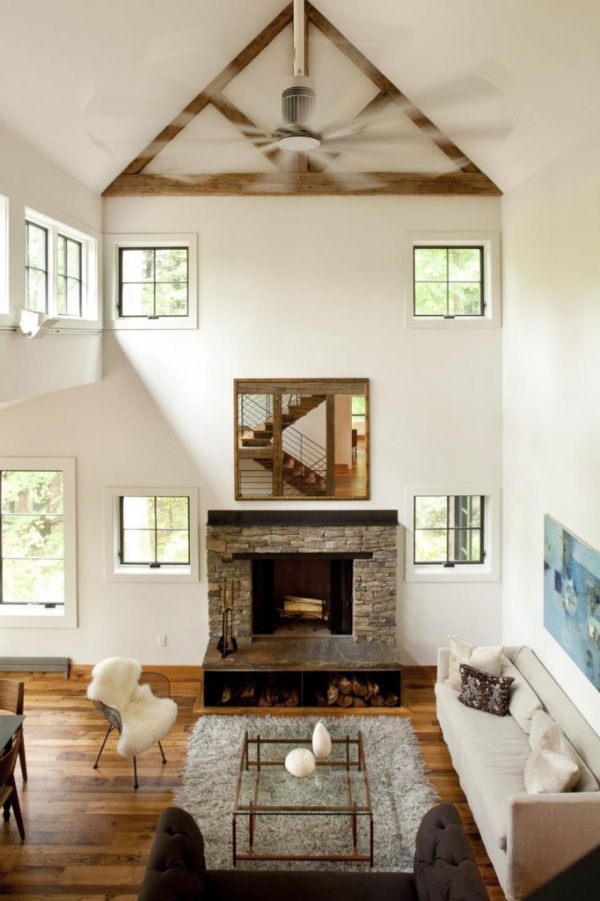 The living room is positively stunning in this lakefront home. The wooden frame continues at the top of the house, and square windows brighten the space. The fireplace is phenomenal with its earthy exterior and functional firewood storage. A mirror perfectly decorates it, opening the beautiful room up even more. On the hardwoods, a gray shag rug and a glass and wooden table occupy the space. On the table, two pieces of white décor add interest. A long sofa sits against the wall, and a blue artwork adds color to the design. On the other side of the room, a lovely chair with a fur throw, provides additional seating. Dark gray seating sits opposite the fireplace, anchoring the design, and continuing the wonderful symmetry seen in the architecture.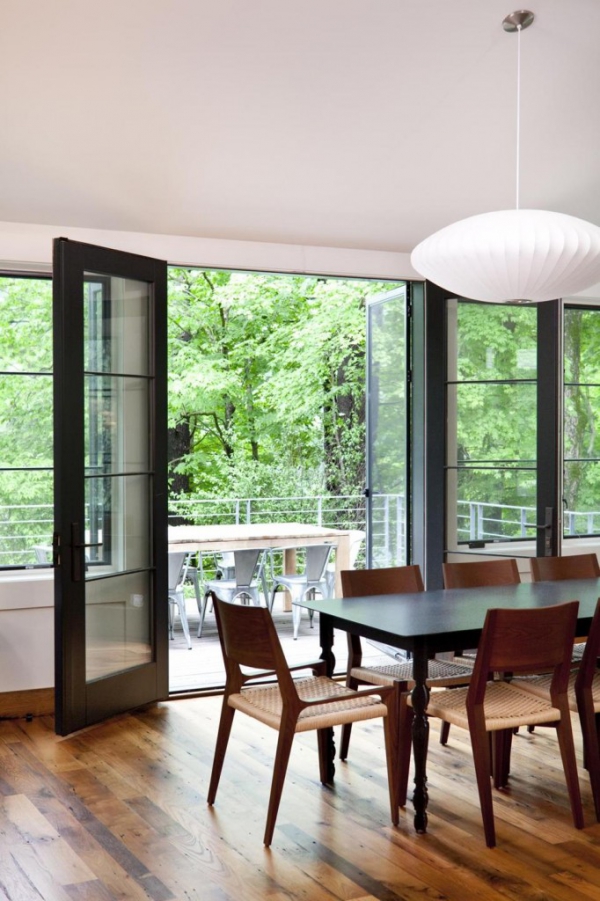 The dining room has a dark table surrounded by sleek wooden chairs. The browns in the chairs look fabulous with the dining table. A modern white ceiling light frames the space, perfectly contrasting the dark table. Large windows and patio doors provide a lot of natural light and easy access to the outdoor dining area: positively stunning.
Do you like this lakefront home?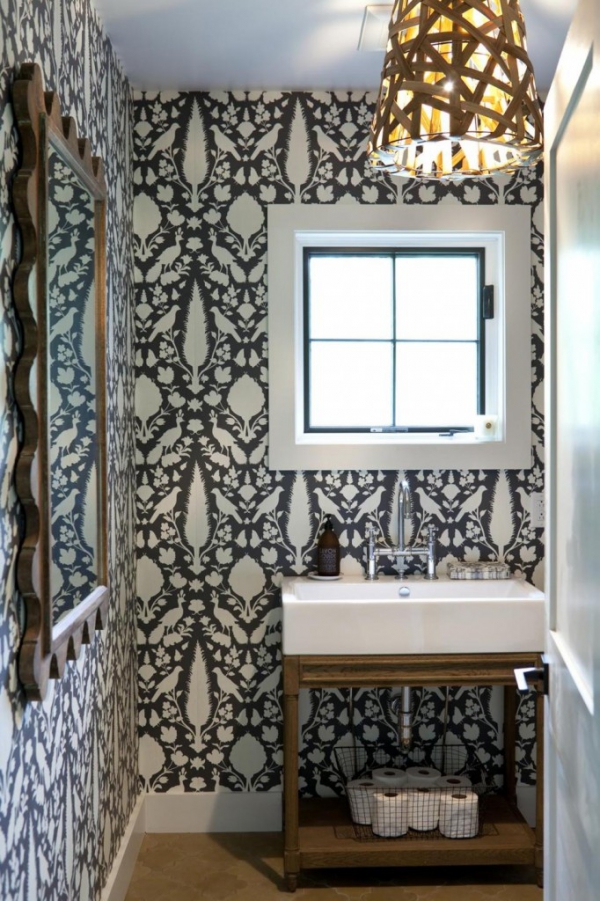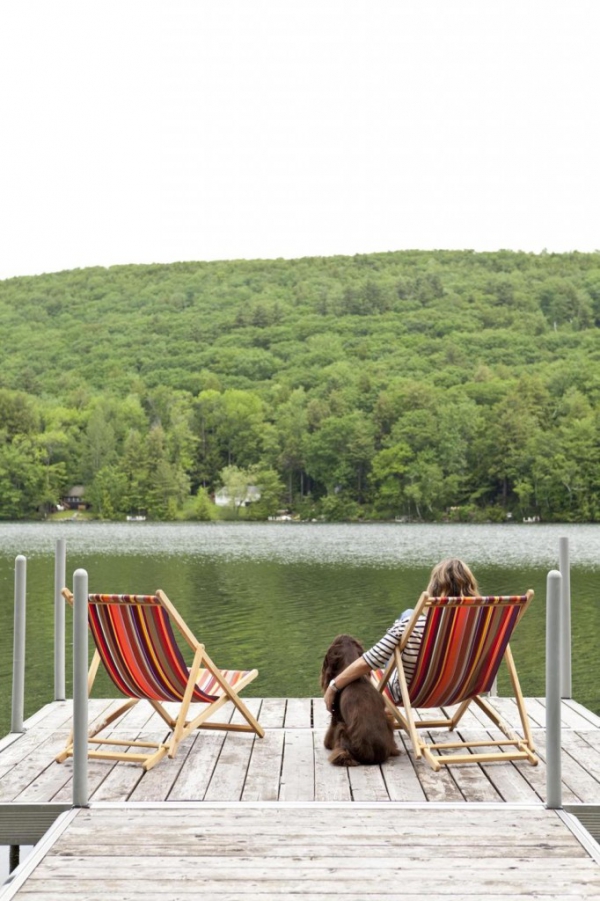 Images found on: Remodelista