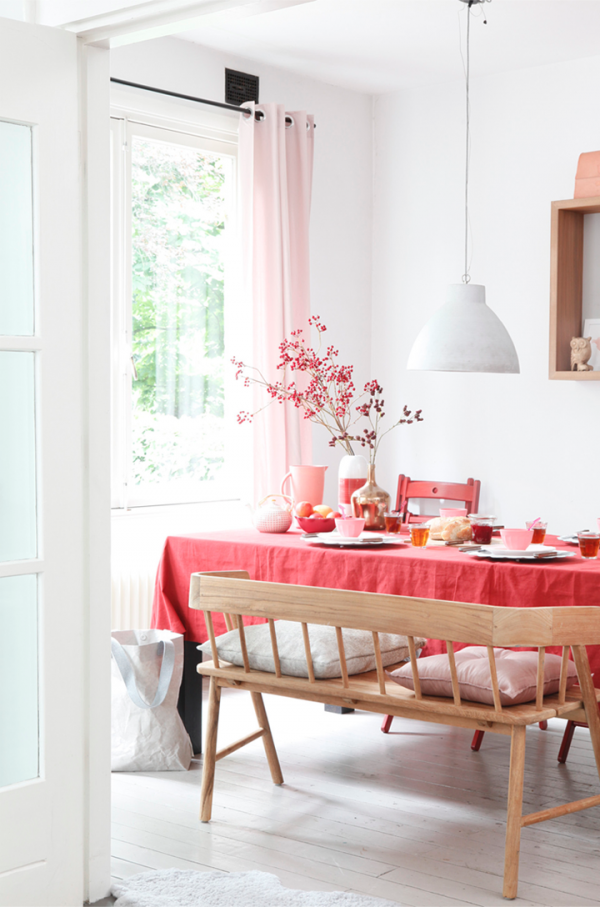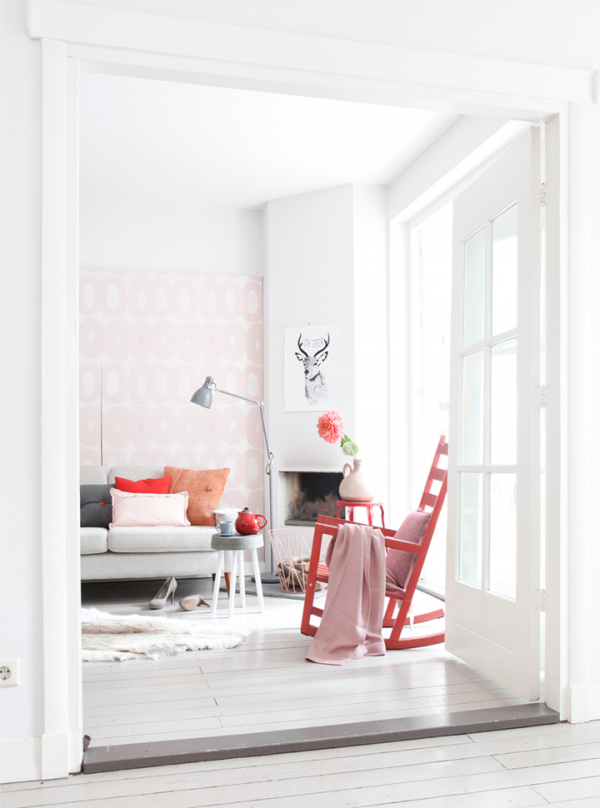 This stunning apartment may be small but certainly has a lot of character. The main feature of the home is its light interior, white walls, floors and ceilings give a look of space and purity. Splashes of bold color bring life to the apartment and serve as a showcase for the wonderful design. With an almost Nordic feel the apartment is bathed in natural light every day which seems to reflect from the whiteness of the interior and radiate further.
Inside the apartment you will find a light and airy dining room, with a vibrant red tablecloth and accessories to match, wooden furniture completes the effect marvellously. Here you can eat your meals with family and friends with views from the large windows. The sitting area is cozy and has a built in corner fireplace. Luxurious rugs are used on the white floors to add a touch of glamour and the red rocking chair is the perfect place to sit and relax.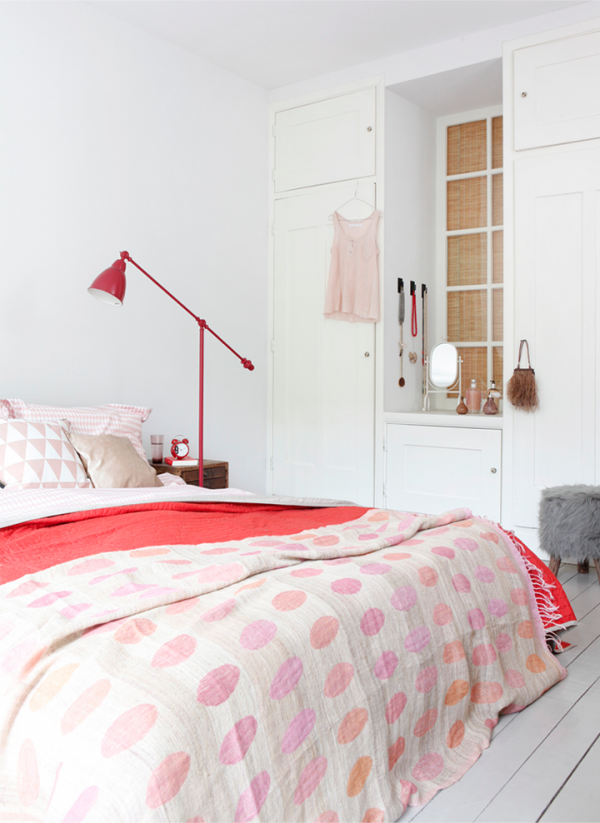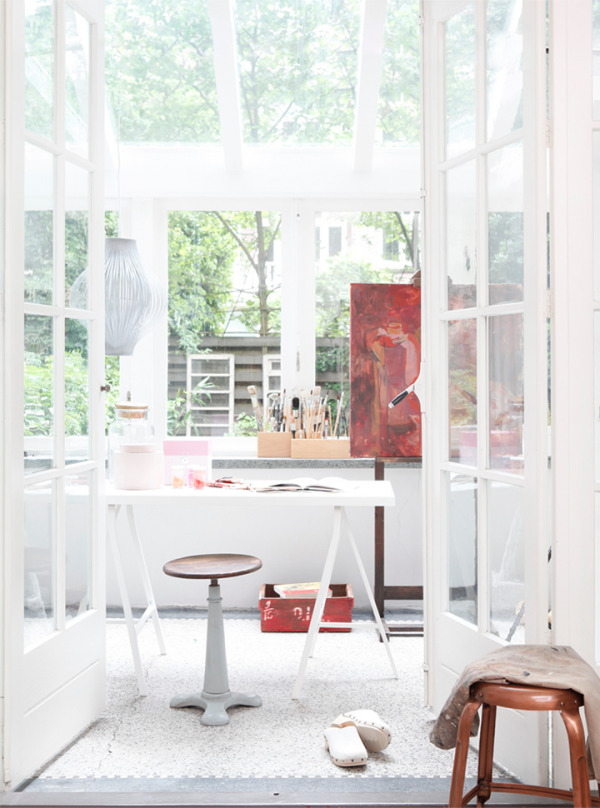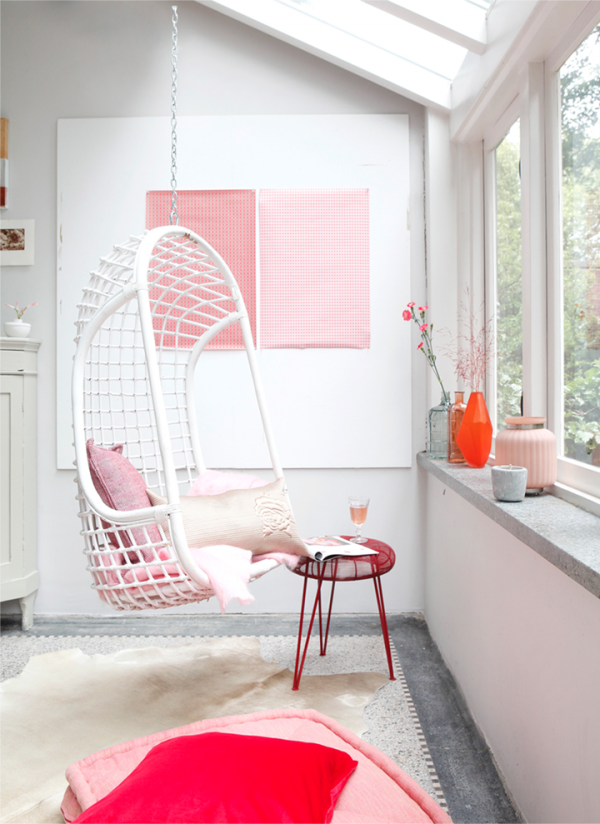 One room have been set up as a small studio and with lots of light streaming through the windows it is easy to see why this is an apartment that would inspire any artist. We love the hanging wicker chair with comfortable cushions that again has a beautiful view.