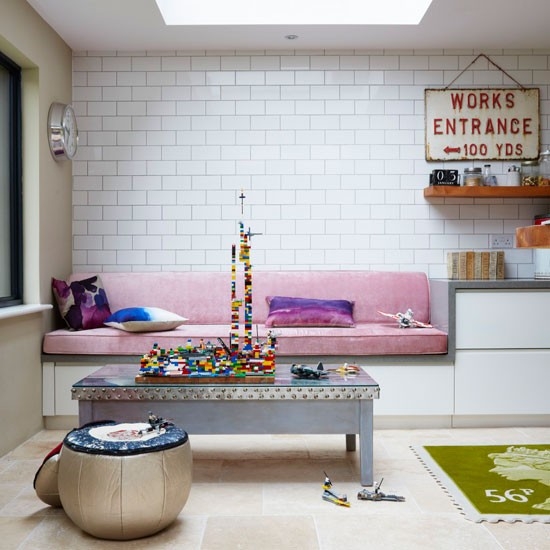 We're big fans of this eclectic house in London. Every room in this home has a different personality, but somehow, it all works beautifully.
We love the subway tile in this space. A skylight provides a good amount of natural light, and a pink built-in sofa, brings a little pizazz to this adorable room. The accent pillows are lovely with their pinks, deep purples, and blue, and the fantastically designed table is out of this world. On the table, a sculpture made of Legos, adds a wonderful dose of playfulness and cheer. The green stamp rug and the space cushion are fabulous additions.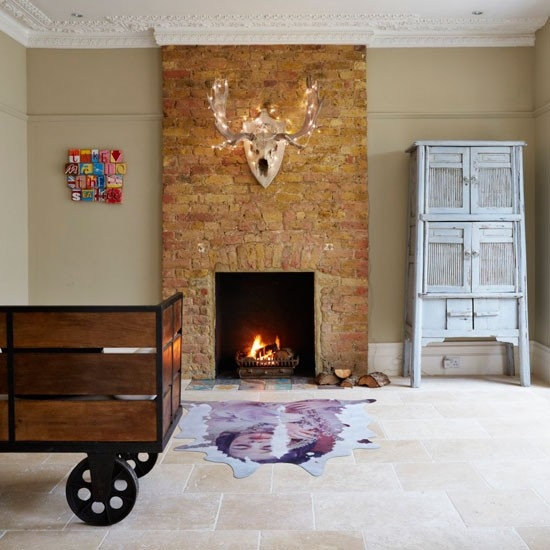 The warm toned fireplace and white distressed console look beautiful together. The unique touches in this eclectic house are phenomenal. The animal skin rug, that's not really an animal skin rug, the wagon, and the color tiles in front of the fireplace, give this home a lot of personality. The ceiling detail and the beautiful floors bring delightful splashes of elegance and polish.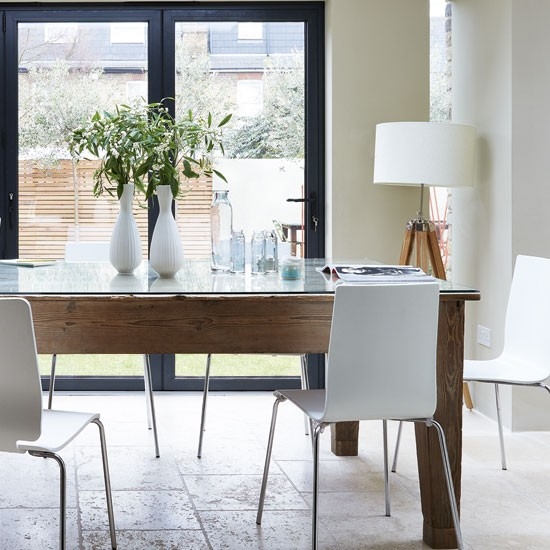 The dining room in this eclectic house is bright, beautiful, and a bit more precise. A wooden table with a glass top is surrounded by modern white chairs. The table is decorated with bottles and two white vases filled with green plants, keeping the design sleek. Patio doors provide easy outdoor access and natural light, and an outstanding lamp, completes this gorgeous design.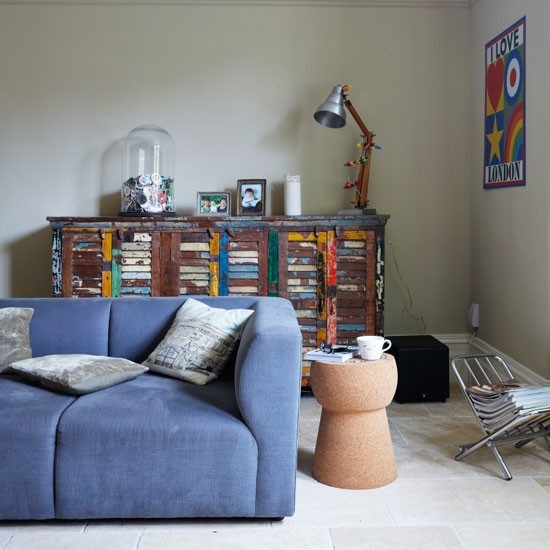 We love the console in this room. It continues the fun and playful feel found in the other areas of the house, and it adds even more bold color. The blue sofa is luscious with its fabulous accent pillows (we are particularly fond of the gray ones), and the neutrally colored table brings a bit of warmth to the room.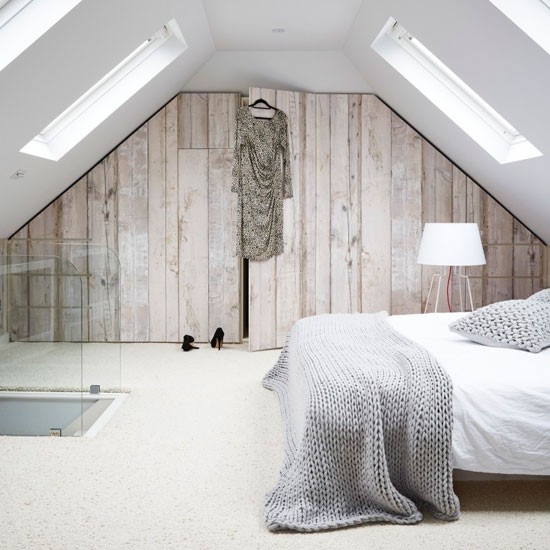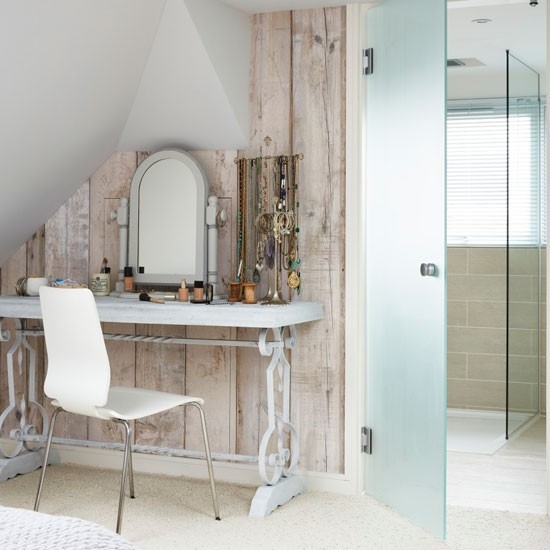 Images found here (website in Polish)
This master bedroom is absolutely phenomenal with its wooden walls and skylights.