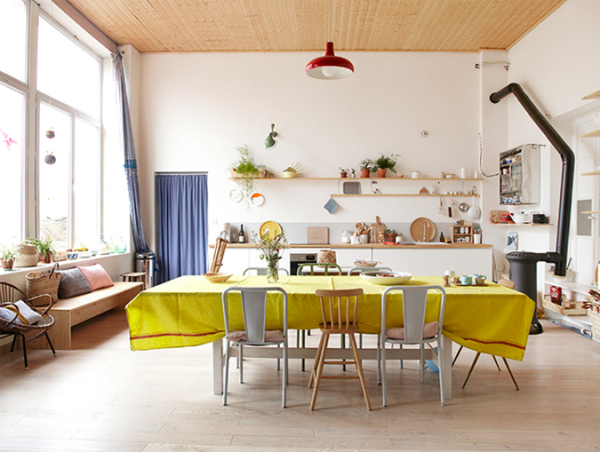 Aurélie Lecuyer and Jean Chistophe are the proud owners of this French family house.
We love the openness of the space. The light hardwoods and the high ceilings are phenomenal, and the wood brings a bit more coziness to this charming design. There's so much character and personality in this room. This kitchen and dining area almost look like a living room. The white cabinets have lovely wooden countertops, and the shelving and the plants add a significant amount of interest to this alluring design. The bench by the window is sublime, and the red ceiling light is superb, bringing even more color into the space.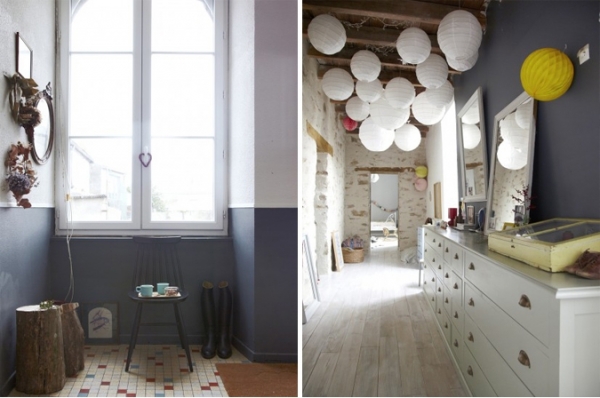 This window is positively gorgeous, and we love the tree stumps. Light hardwoods and a white brick wall bring so much interest to the space, and the lanterns are the perfect touch.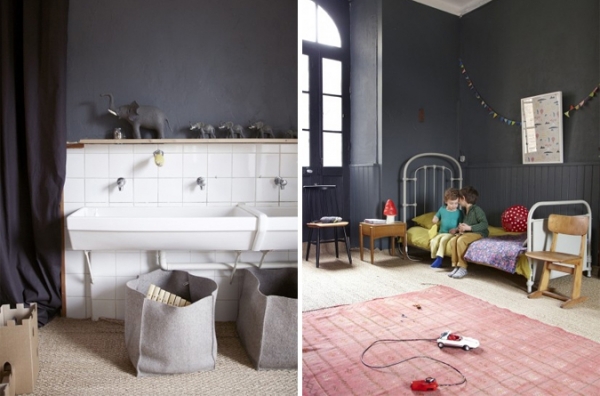 The navy walls in this family house are just lovely. The family of elephants above the sink are adorable, and the large windows are amazing. This home has a fabulous casual feel, making it a laid-back and inviting space. The red rug in the kids' room is marvelous.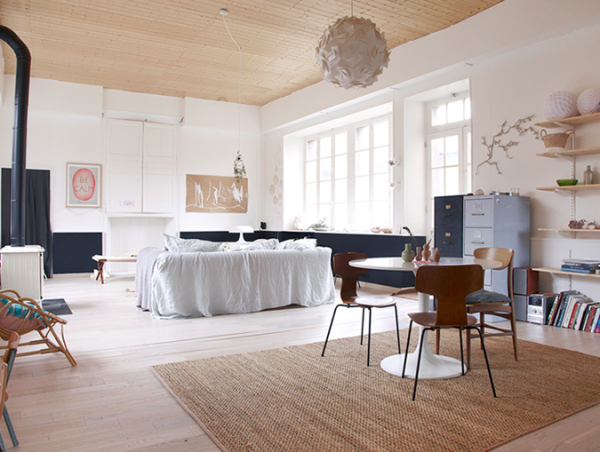 This is our favorite room in this family house. The wood ceiling and the rug framing the table are delightfully warm, and the dark paint and the white walls, look superb together. The sofa is outstanding, continuing the casual feel seen throughout the welcoming home. The file cabinets add even more personality to the room, and the lantern connects to the lanterns seen in the hallway.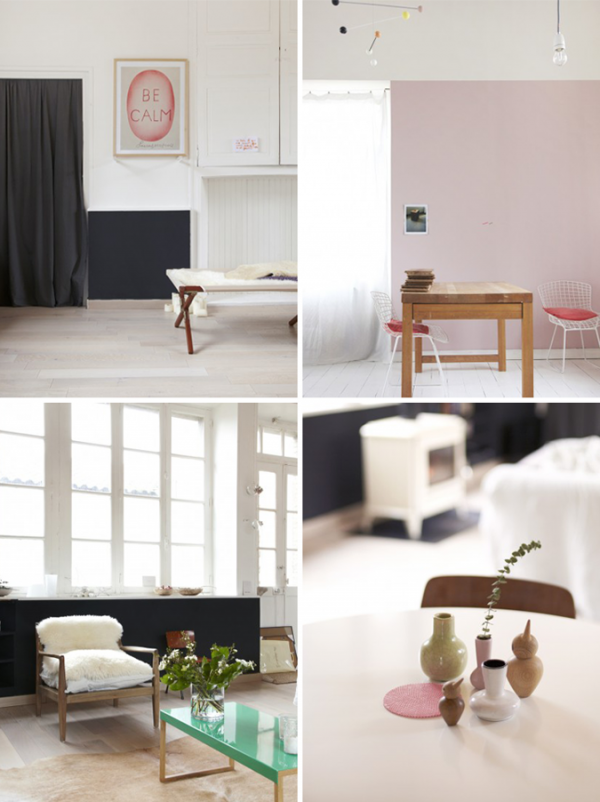 The pale pink wall is a wonderful addition.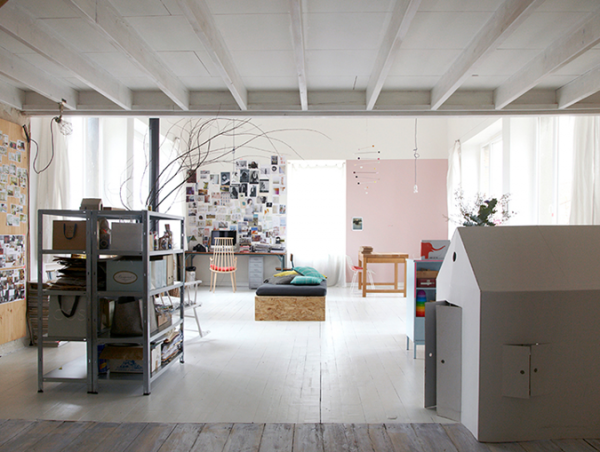 We love the wood beams in this space, and the switch from natural hardwoods to painted hardwoods.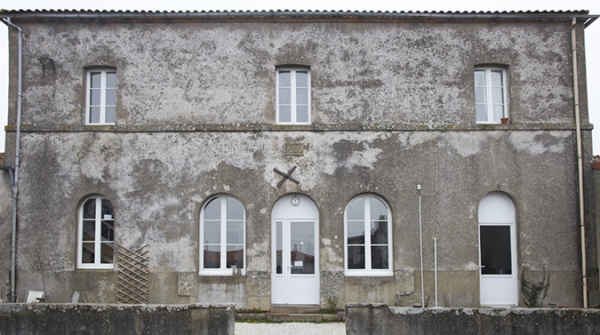 Images found on: macarena gea (website in Spanish)
The exterior of this family house is stunning. The gray rectangular shape, with its natural wear and tear, looks fantastic with the white windows.