This lovely English house, located in Notting Hill, has a lot going on all at once, but in a good way. It is a former warehouse, converted into a two bedroom home, with an open plan, loft space, and a wonderful mishmash of decor. The high ceilings, white walls, and built in storage, create an open and bright home, allowing for a huge collection of decorative items.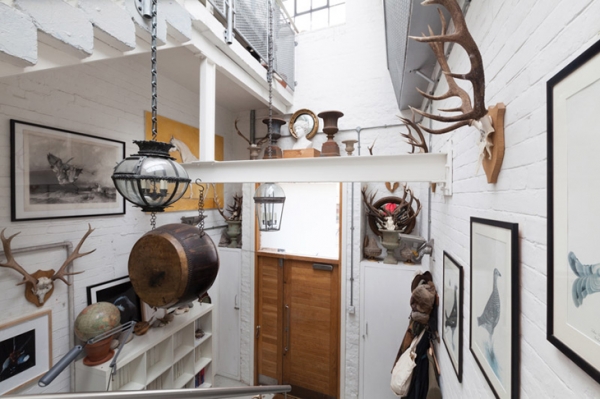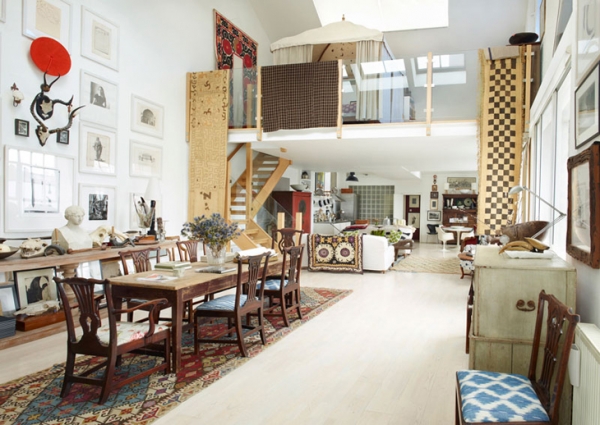 At one of the entrances, a fantastically long table sits, surrounded by mismatched wooden chairs. A collection of artwork and antlers, and a table full of statues and knickknacks, decorate the bright white wall. A long detailed rug sits under the table, connecting this area to the loft space.
The railing of the loft space is clear, contributing to the open feel of the home. Long tapestries adorn the railing at each end, and a shorter tapestry is placed just left of center. This is definitely a creative and interesting use of rugs, adding intrigue to the fabulous decor of this English house.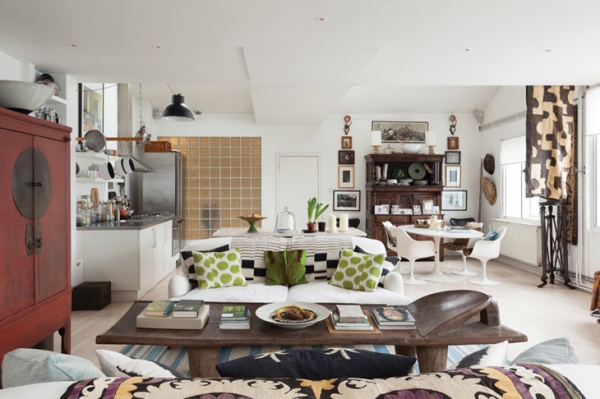 In the living room, white comfy sofas, a striped rug, and mismatched pillows and throws, occupy the space. The standout pieces in the room, the red armoire and unique wooden table, continue the eccentricity and liveliness of this English house.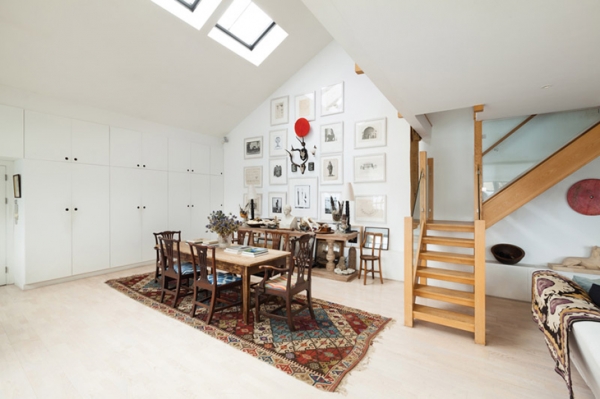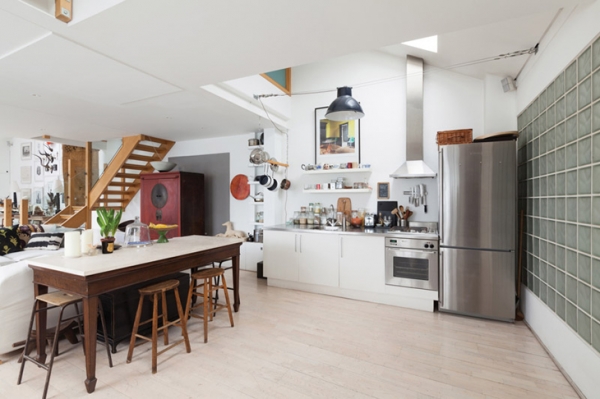 The kitchen has a fantastically tiled accent wall, specifying and decorating the space. A white and brown table, with mismatched stools, fulfills the role of a kitchen island. While a white table, with matching chairs, provide the dining area. Clean-lined white cabinets and stainless steel appliances, complete the space, adding a bit of modern luxury.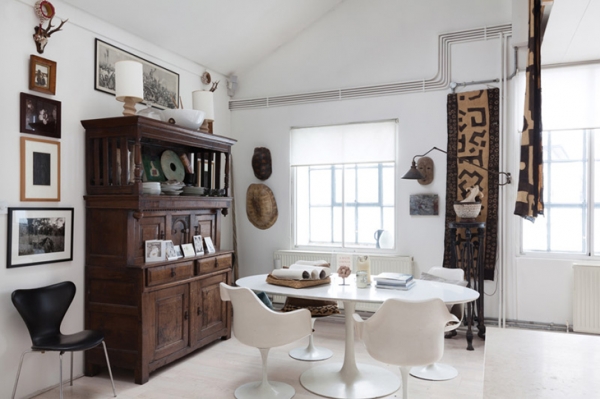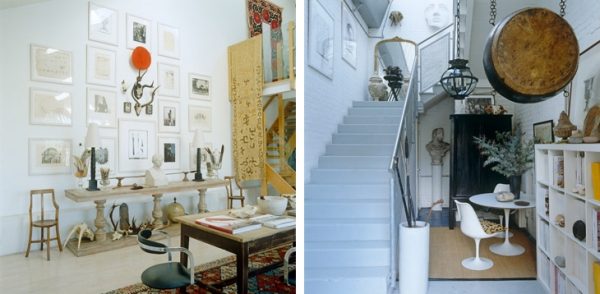 The stairway is decorated with a collection of pots, globes, artwork, and antlers. The seating area near the steps has a white table, complete with matching chairs. The shelving is filled with an assortment of fabulous decor items.
Keeping this English house, open and airy, allows the large assortment of decor to shine, without overwhelming. It is a striking and brilliant design, composing a feast for the eyes in every space.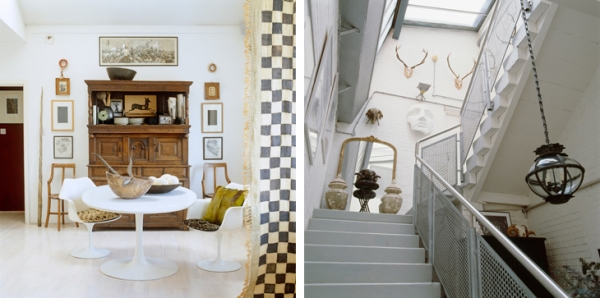 Images found on: Designattractor