Forests have always had the ability to create an air of mystery and fascination to any who decide to venture within its woody bounds. It doesn't matter what part of the world you're in; the majority of the people walking the planet will never know all that lurks out there in its entirety. One thing we're certain of, however, is that in Nagano, Japan resides a home that takes on the daring task of dwelling right in the midst of a forest. This forest villa was designed by Cell Space Architects, a Japan-based architectural firm by Mutsue Hayakusa.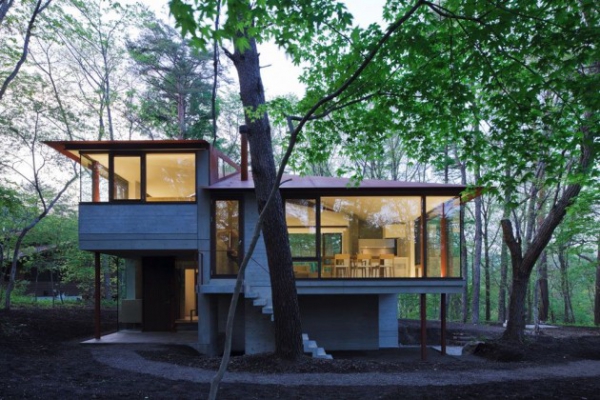 This forest villa features four floors in a unique split-level style. The most striking thing about this house is that it fully incorporates its environment by creating a full-length panoramic view of the woodland from all angles of the house. This is made possible by the four roof designs that are meticulously designed to give you this experience. You would never have to worry about being disconnected from nature. How amazing! The interior features wooden elements within a subtle contemporary design that keeps it simple with creamy colors.
There's nothing like a serene abode, such as this forest villa, that captures life from all angles!
Photos by Masao Nishikawa