Owned by Emma Persson Lagerberg, this adorable cottage is in Skåne, and it's the perfect getaway.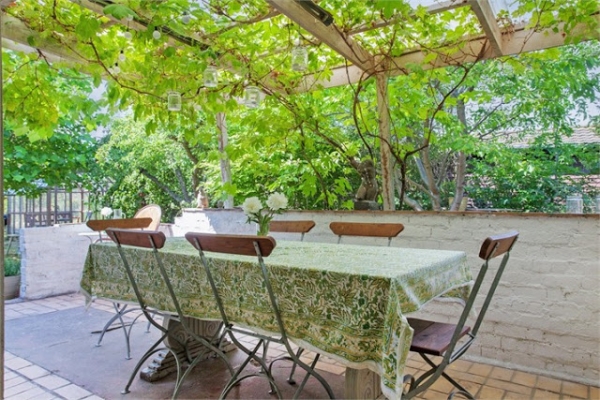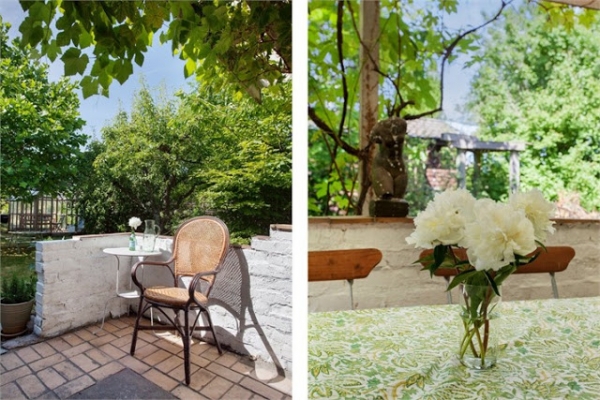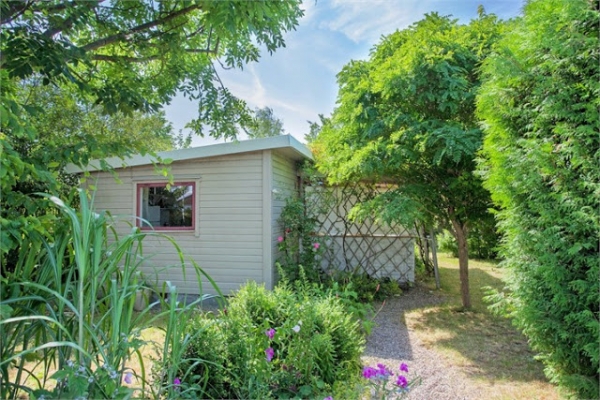 The exterior is simple but beautiful. The combination of cream, white, and rose, is outstanding, it brings a cozy and charming appeal to the home. The surrounding landscape is composed of beautiful trees, lively plants, and bright flowers. We love how the home seems to be nestled into the neighboring nature. The outdoor dining area is covered by a rustic wooden pergola, blanketed with gorgeous greenery. The white brick wall designates the wonderful space, and a simple but lovely table provides a perfect spot to eat outside. We adore the details in the legs of the table and the unique wooden and metal chairs. The tablecloth connects to the outstanding plants covering the pergola. There is also a little seating area in this magnificent outdoor space: the perfect spot for a great book and a glass of lemonade.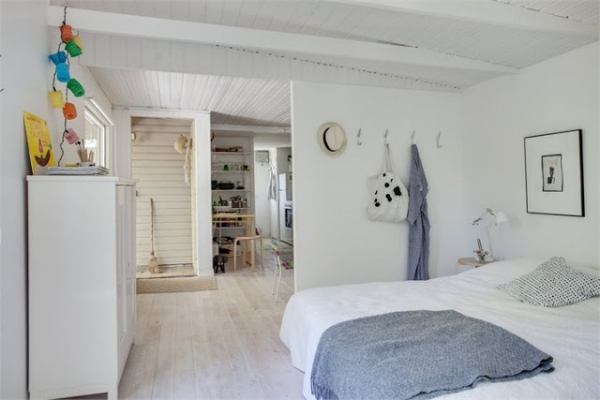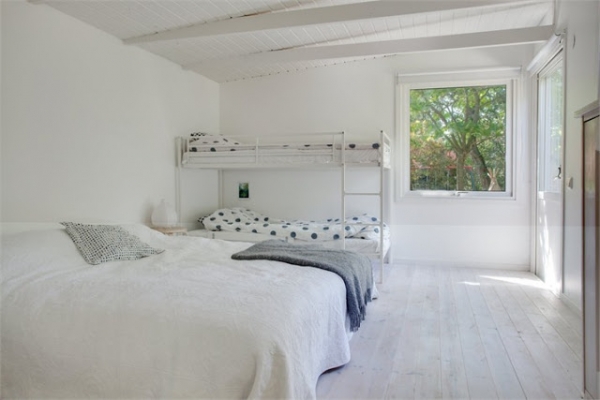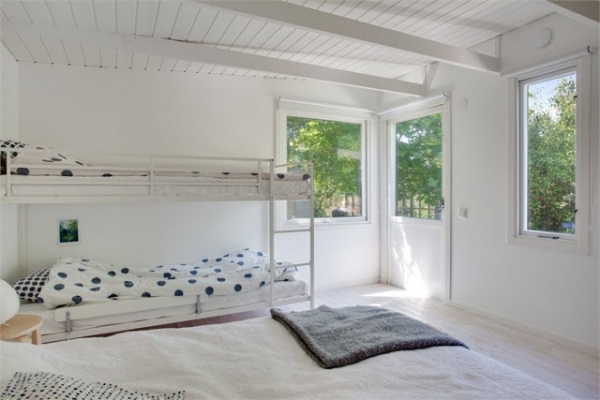 The inside of this adorable cottage is open and airy. The bedroom is fabulously spacious. It has a comfy large bed and bunk beds. The bed has a wonderful bright white comforter and the bunk beds create a significant amount of interest with their blue polka-dots. The white ceiling has attractive wood beams, and light hardwoods line the floor. Large windows allow for an enormous amount of natural light, and a sleek door provides easy outdoor access. The simple décor in this room is marvelous, contributing just enough character to this delightful space.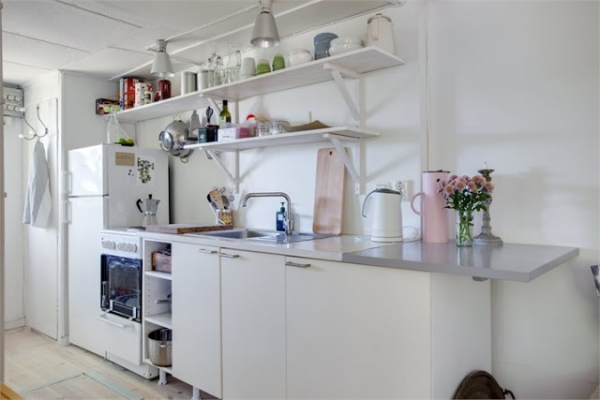 The kitchen in this adorable cottage continues the bright white color and the hardwoods that decorate the rest of the home. Open shelving lines the walls, providing a good amount of storage. The pink touches and the industrial-like lighting are enchanting in the space, they add variety to the cottage atmosphere of this charming kitchen.
Bright and adorable.