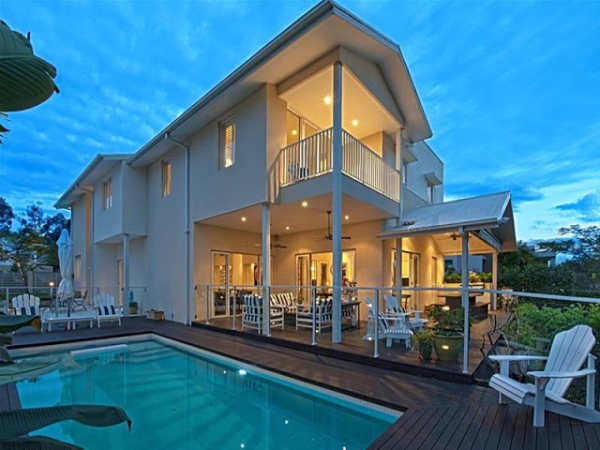 The Gold Coast is no stranger to stunning homes that are beautiful on the inside and out. You could take a drive around the coast just to gaze at these homes, they're that impressive. This elegant home, found in the Royal Pines neighborhood, in particular is a perfect example of the caliber of homes you'll come across while you're there. It has high ceilings, spacious living, and interior design are to die for.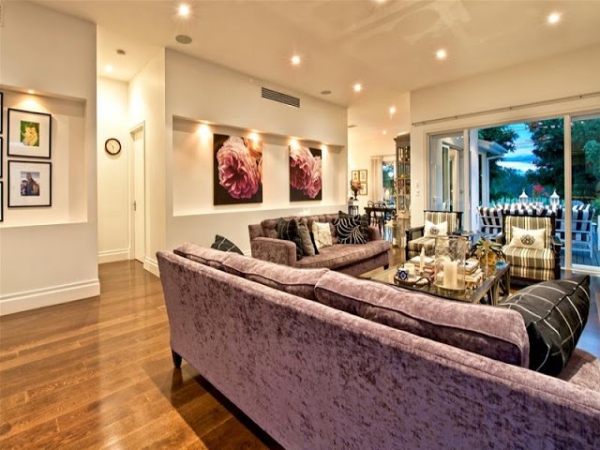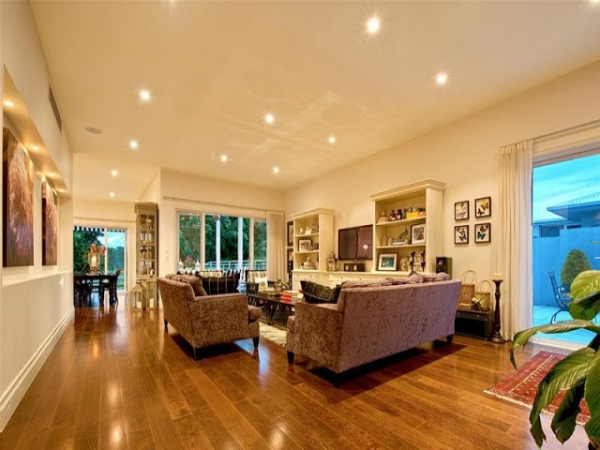 You'll notice as you approach the home that the outside structure of the backyard is just as cozy and wonderful as you'd imagine it to be. As you enter you come into a beautiful and expansive living area that has been adorned to perfection. Those purple couches are totally awesome, and fit in perfectly with the space as a whole. The simple additions of wall art keep the space fresh and orderly.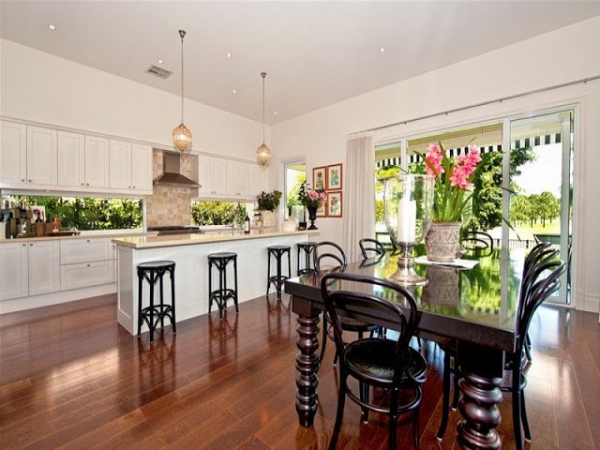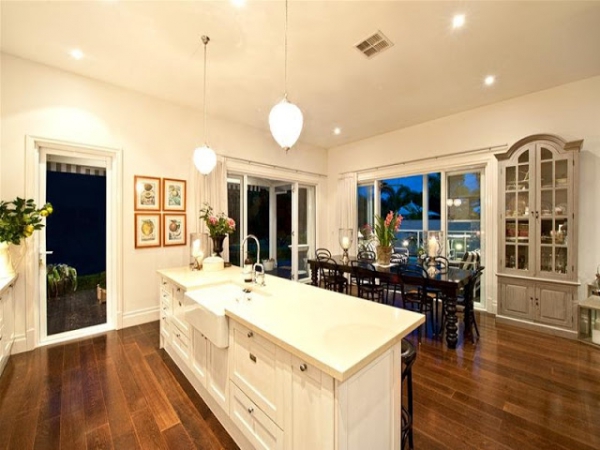 The kitchen really takes it up a notch in this elegant home. It too is wonderfully spacious and provides the perfect mount of counter space and seating for one to entertain or to simply enjoy a family dinner.  We love how simply it has been designed with the cream walls and darker contrasts in furniture. Our favorite is the splashback; instead of tile or wallpaper they used glass, creating a beautiful nature design as a backdrop.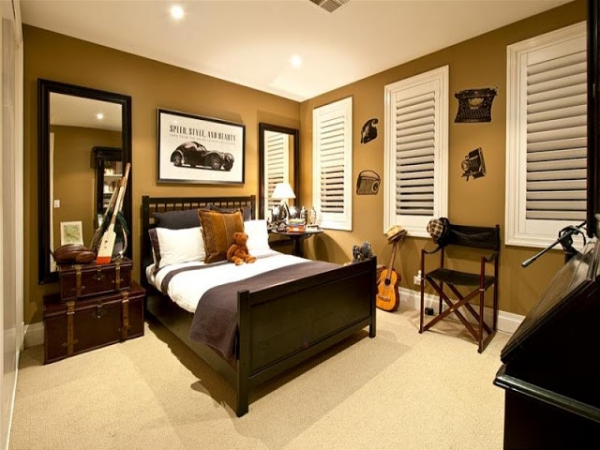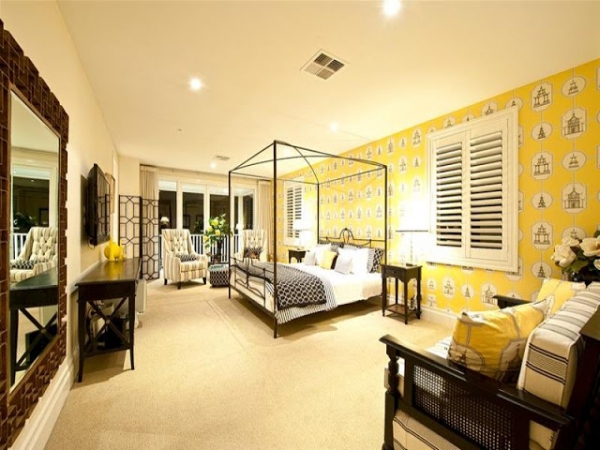 The bedrooms in this elegant home are absolutely adorable. The boy's room alone has been designed perfectly; it has a masculine edge to it, while it is still pulled together seamlessly in arrangement. The master suite especially is delightful; the bright yellow wallpaper is such a wonderful background for the whole room. The dark furniture and coinciding patters work with it flawlessly.
While this is a rather large and luxurious home, it still feels like the perfect size for a family to enjoy and be comfortable in.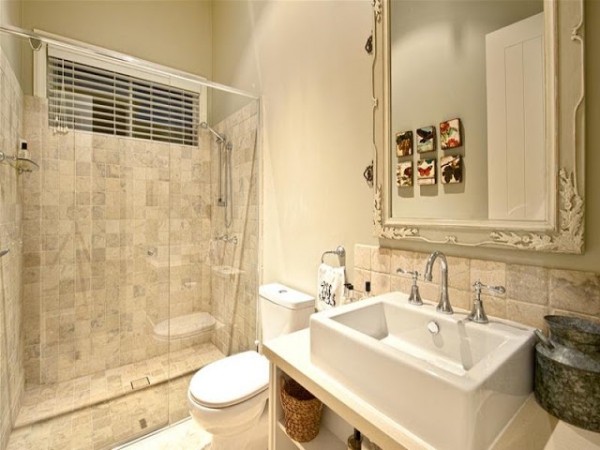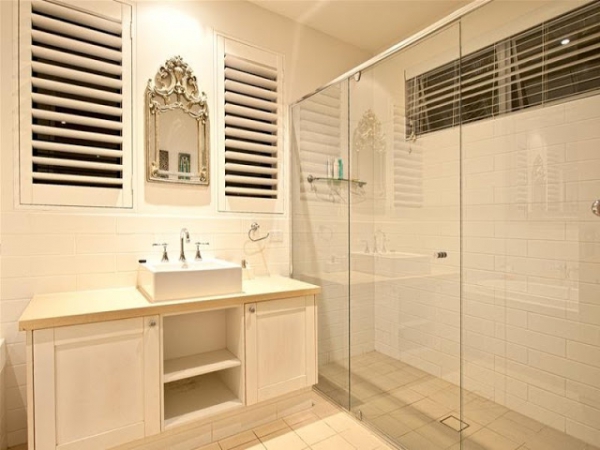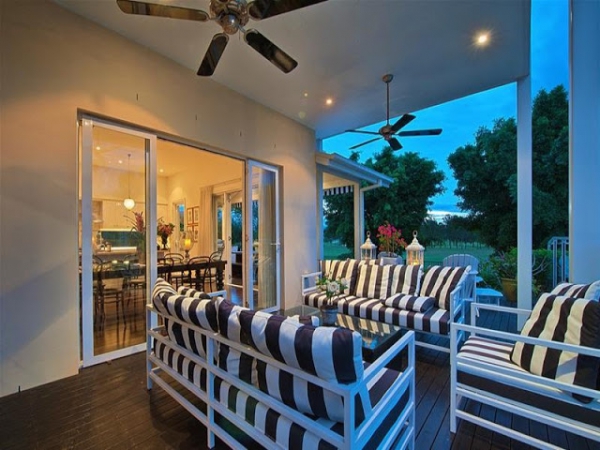 Images found here