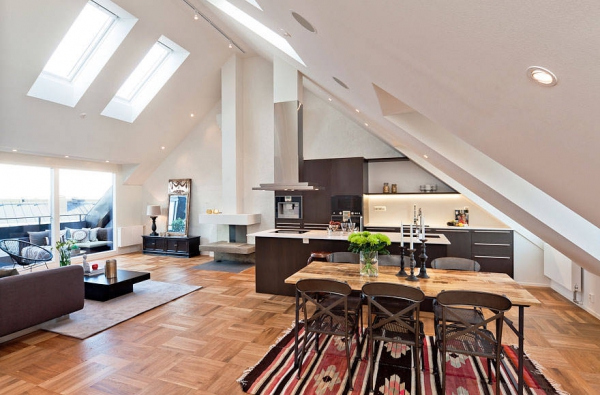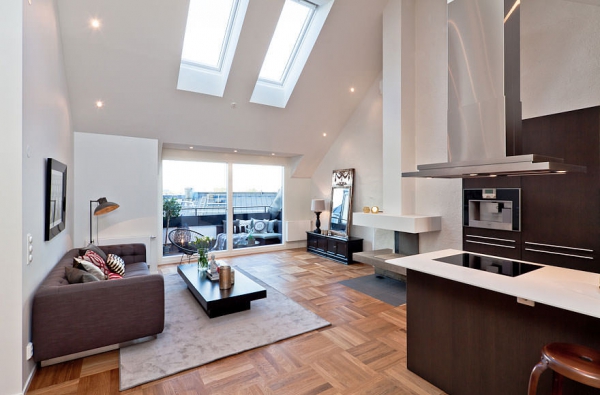 This 2 storey apartment in Stockholm turns modern living into an art form, the elegant and modern duplex is the perfect place to live and enjoy life in comfortable and stylish surroundings. The designer has managed to create an elegant home that shows the attention to detail and quality magnificently. A living room with full height, cathedral-like ceilings opens onto a balcony giving the most fantastic views of the city scape.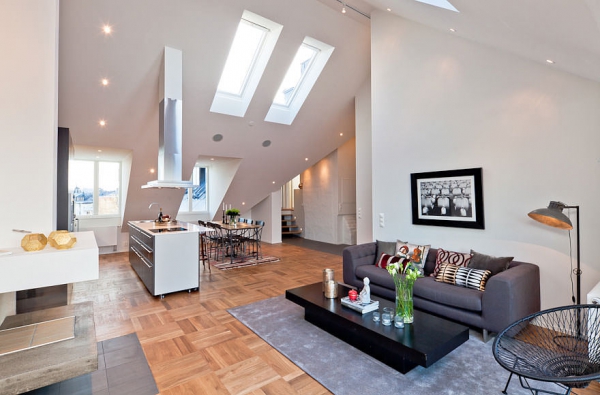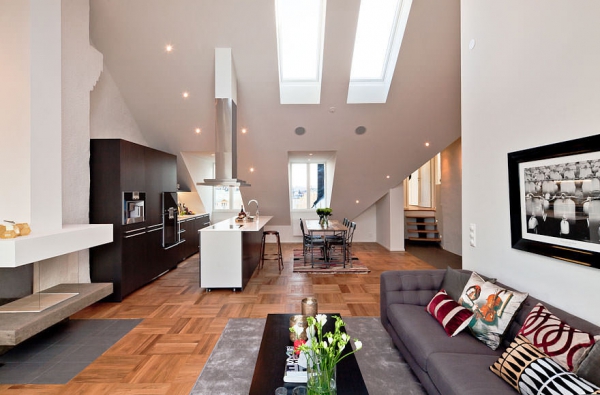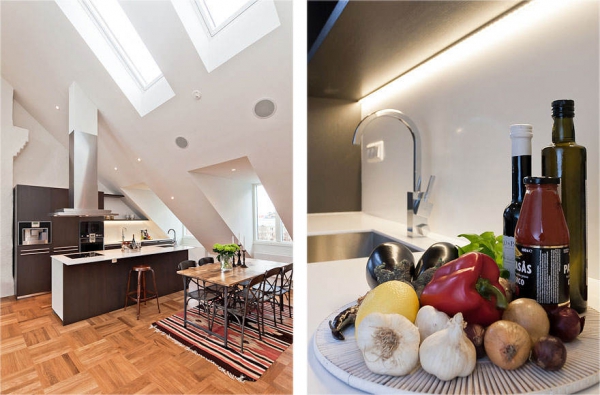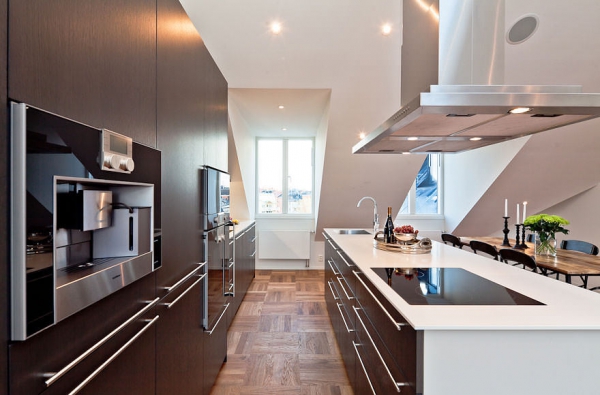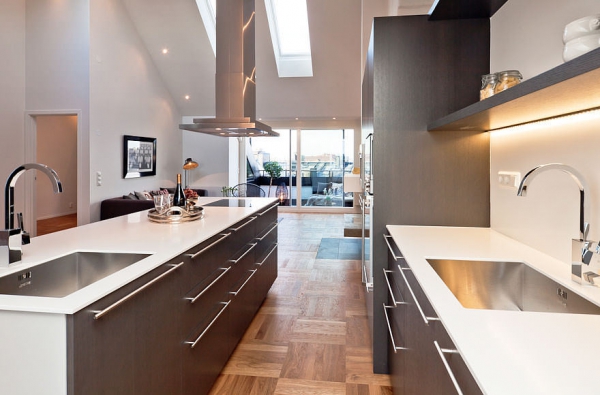 Huge roof windows allow natural light into this modern duplex and bring a feel of the outside in. The open plan living space features a modern and very well equipped kitchen with a central island work unit and dining area. Parquet floors add color and warmth to this large room with an unusually shaped ceiling.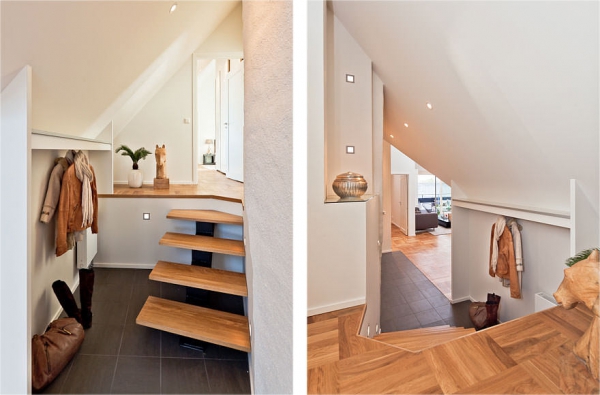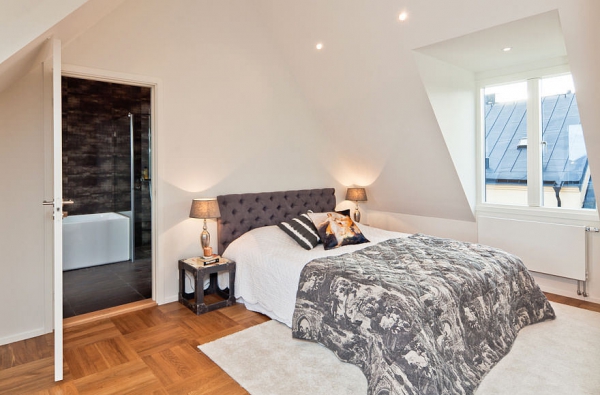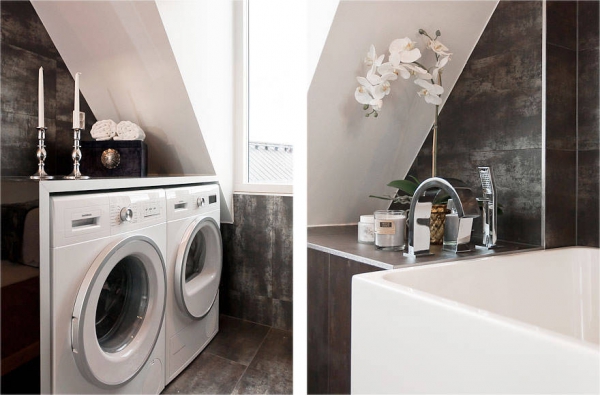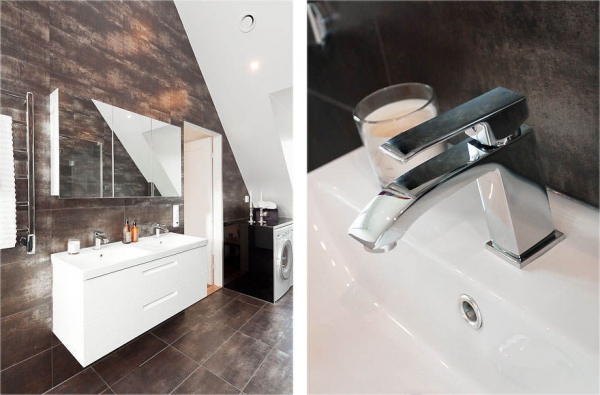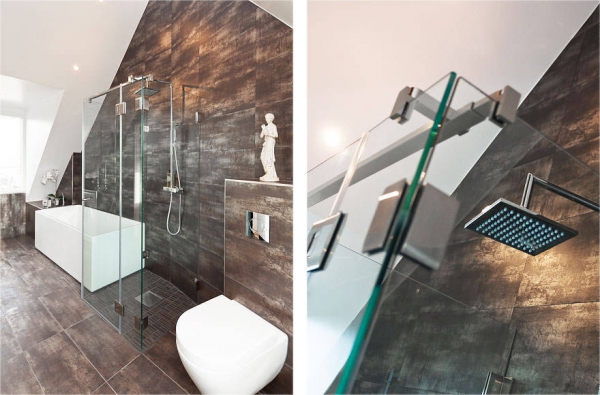 A small staircase leads to the second floor and it's here that you can find a large master bedroom and beautifully finished bathroom. In the bathroom quality really shows, a large modern bathtub is situated next to a glass enclosed modern shower. The bathroom is fully tiled and has plenty of storage space. Stainless steel fittings continue the modern them and add extra interest to the room.
The sheer amount of light gives this elegant duplex an edge, while the interior design is simply stunning. This is a duplex to be proud of and lived in.