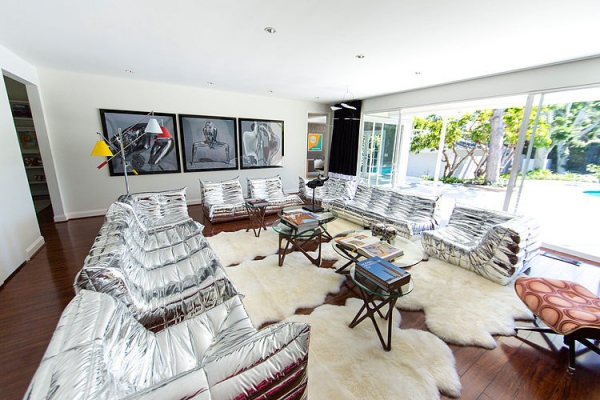 Introducing design with attitude and aptitude – a swanky, new residence in upscale Beverly Hills that literally screams identity. Los Angeles based designer Maxime Jacquet creates a bold signature of mid-century modern style with his inimitable palette of colors, materials, textures and elements. Visually spectacular and functionally immaculate, this is design that merges timeless sensibilities with playful experimentality to arrive at its unique style.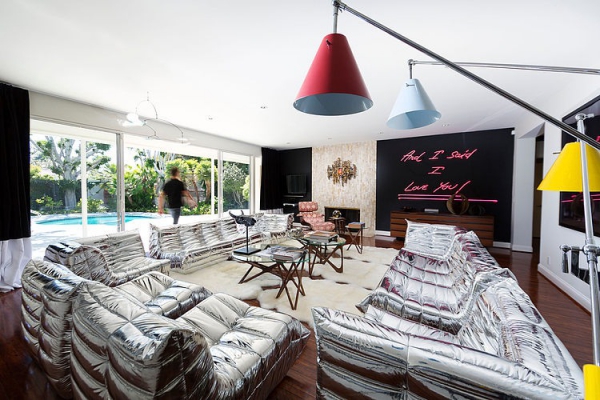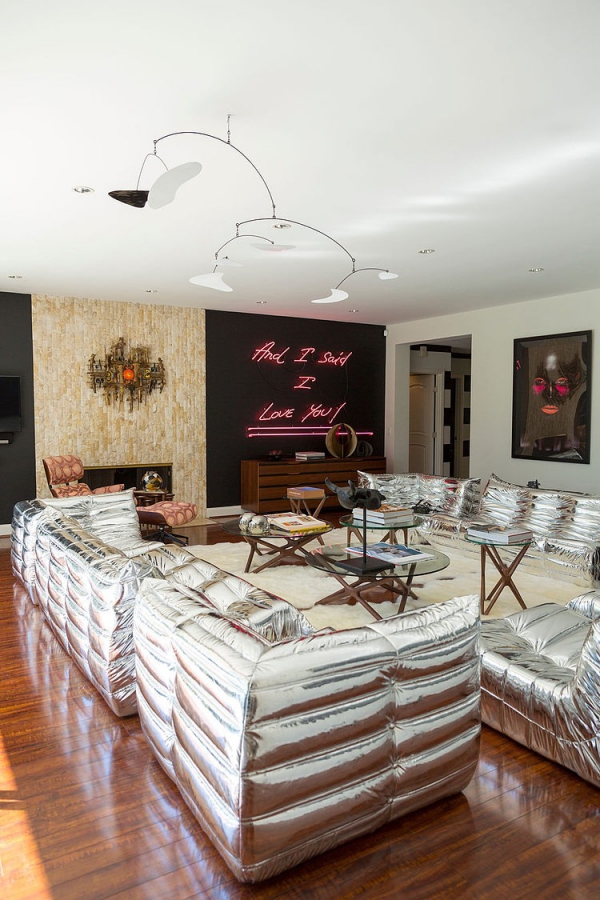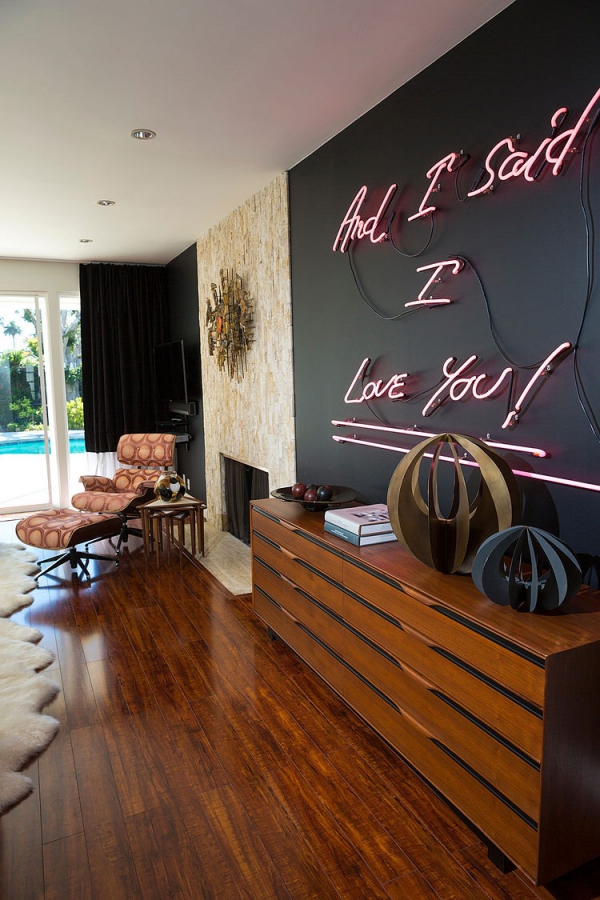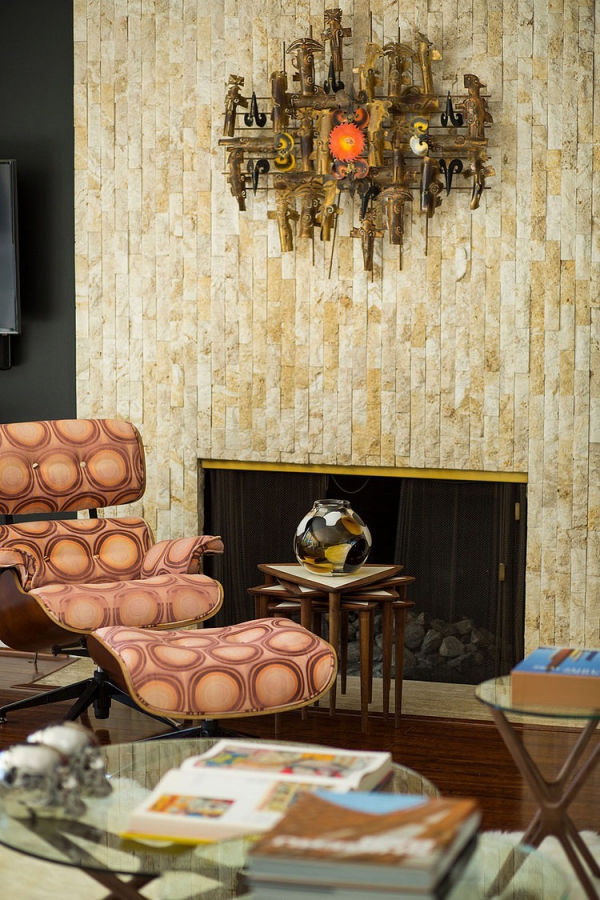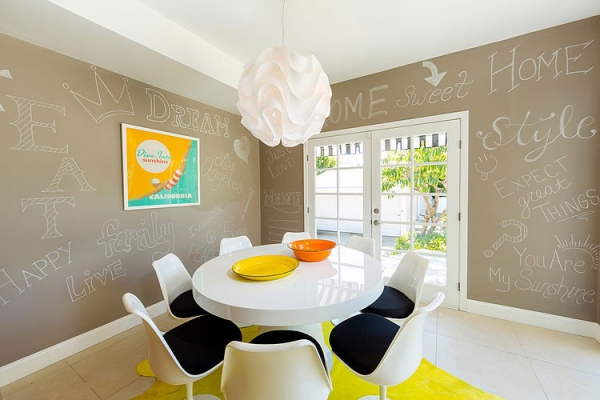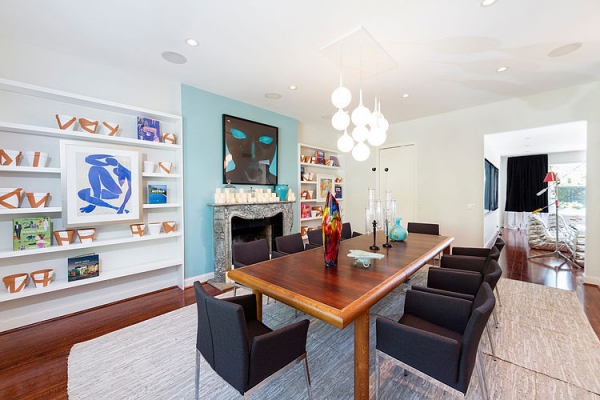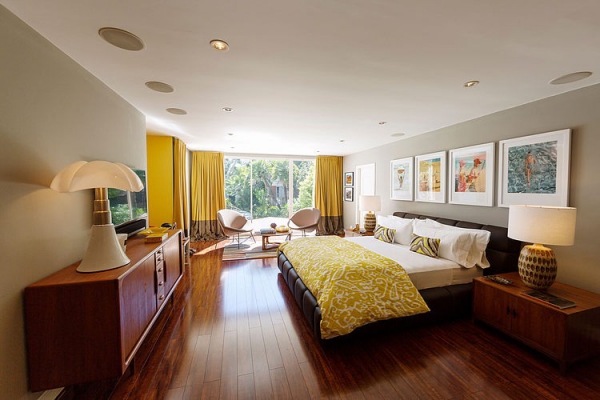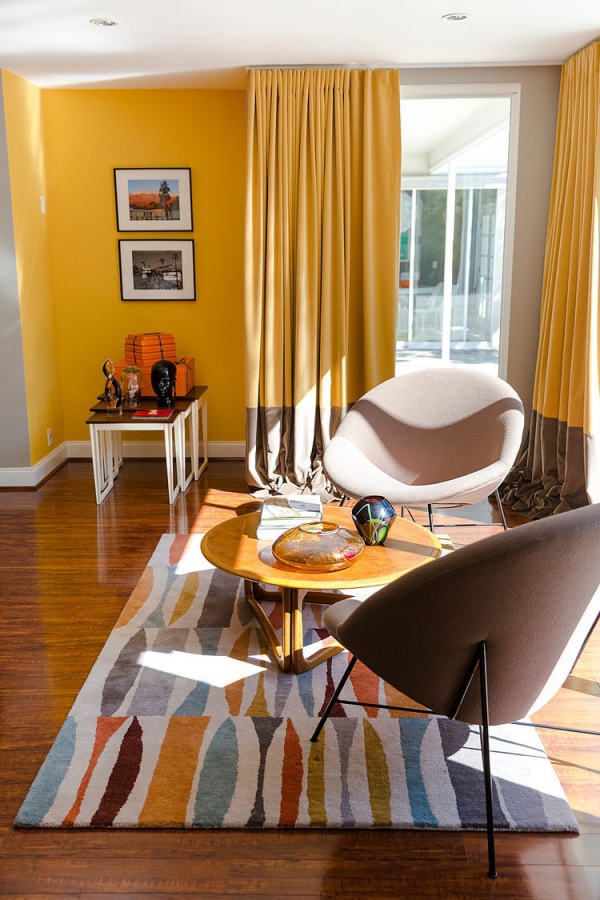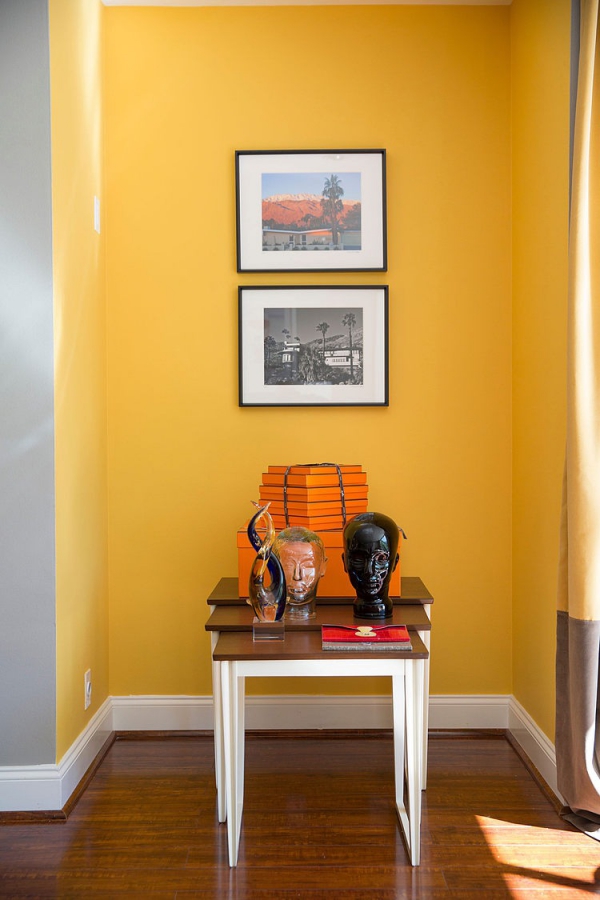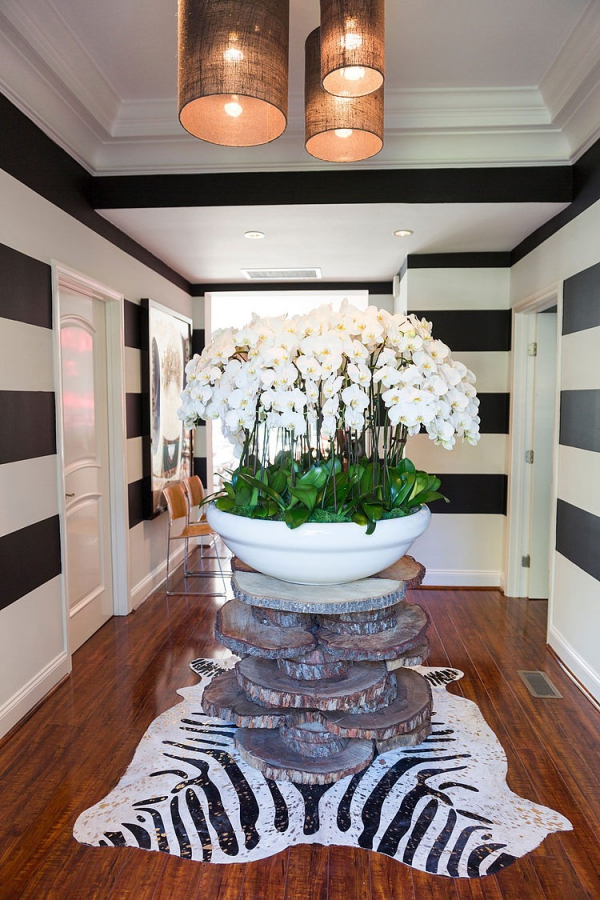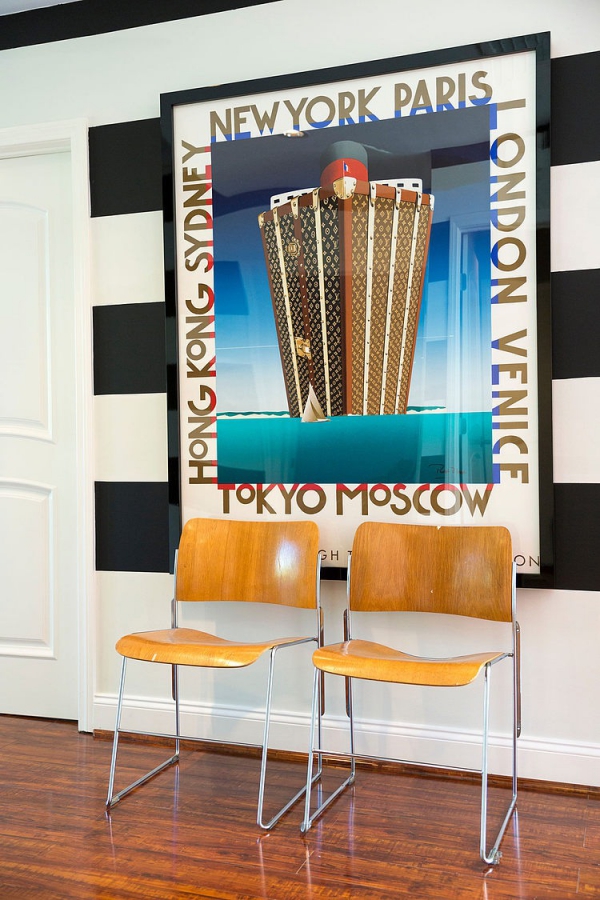 Jacquet skillfully uses the tools of his trade to create a flow and gradient through the residence. The palette transitions from bold metallic chic to intimate organic warmth, as we move from public to more private areas. Muted greys and warm yellows originate among the revelry of the living room and become increasingly prominent as we move into the house, the bedroom being bathed in them. This flow and gradient is however cleverly interrupted by the bold black and white walls of the connecting areas, infusing them with a classy imprint of the Art-Deco.
The art and furniture that embellishes this space is carefully selected to not only complement the overall design, but to add its own dimension to it. They therefore move beyond being space fillers to emerging as pivotal design anchors. Neon accents and scribble walls add that final touch of glamour and spontaneity to this icon of mid-century modern style that is as inspiring as it is invigorating.