What do you get when you mix aspects of contemporary design, Southwestern Gothicism, and retro 1980's-era touches? This crazy-cool eclectic apartment design. Practically bursting with vibrancy and character around every corner, it may be easy to feel overwhelmed by the apartment interior design at first. But look again – and you'll begin to feel right at home. Because for all its seemingly high-brow modern aspects, this space is actually one cozy abode.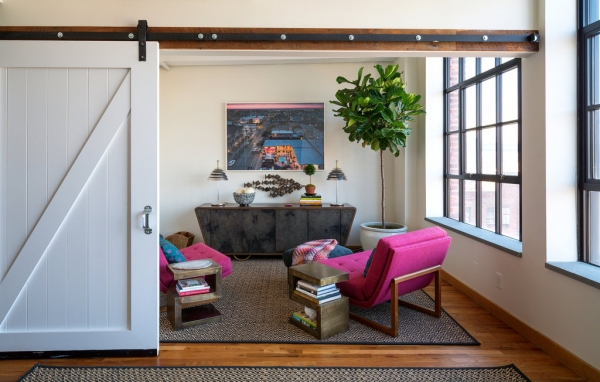 The apartment itself is a huge, cavernous space brimming with big windows and all the natural light one could possibly ever want. The living room is outfitted with many whimsical touches, all joined together to form one awesome finished look. The piece-de-resistance is one giant abstract painting hanging on the white-washed wall, all colorful swirls and pinkish circles. It provides an excellent backdrop for the vintage-inspired furniture – the velvety, lovely blue couch; the small wooden coffee table; the lantern-esque candle holders. The look is funky and stylish, with a bit of a retro-cool feel.
The decorating ideas fully come to life in the dining area, a space which truly has its own unique character. The table is circular and stark; three black-and-white, crazily-patterned cushy chairs are situated around its perimeter; a Southwestern-style rug sits underfoot. It's modernity, with a very fun twist. But the real joy comes from the wall hangings – art pieces, antique photographs, and a tiny pair of antlers – all of it combining to form a truly eclectic and attractive aesthetic. It's a welcoming, inviting space.
The bedrooms are both adorned with geometric-patterned wallpaper and lovely color combinations, along with several unique touches. The master bedroom, in particular, is a true feat in apartment interior design – the color scheme is an exquisite yellow and gray, with shades of pale green in the form of plush pillows and an abstract art piece. Talk about a warm and stylish space.
This eclectic apartment design combines styles from different eras and moods. But the overall aesthetic never feels scattered – the look is clean, warm, and overwhelmingly stylish.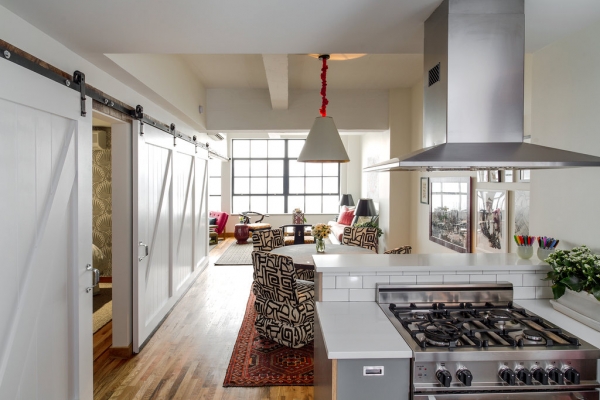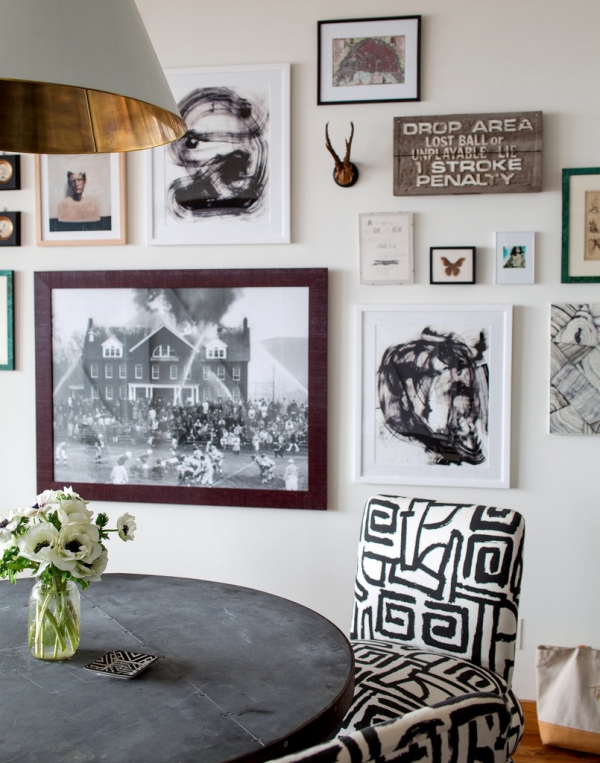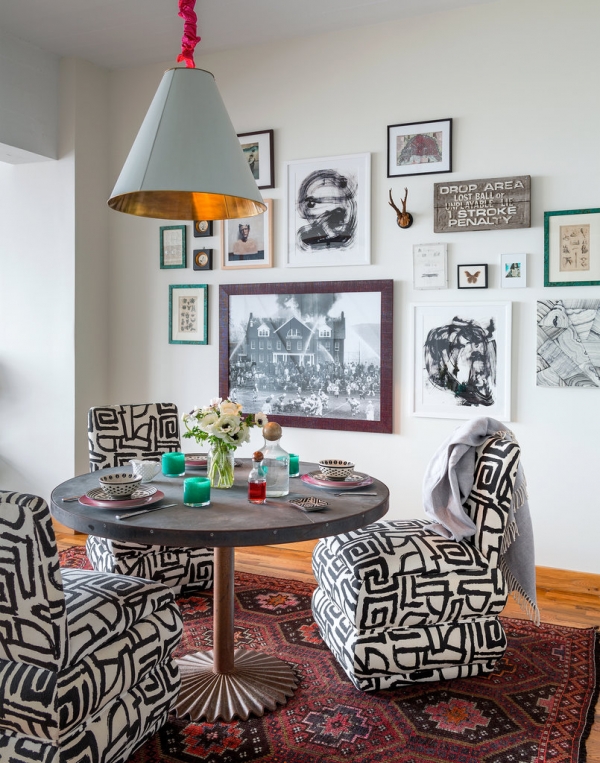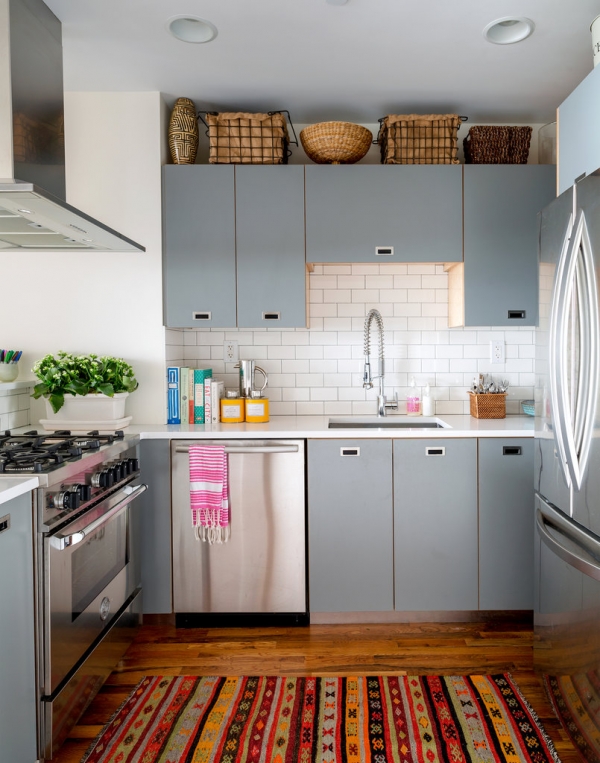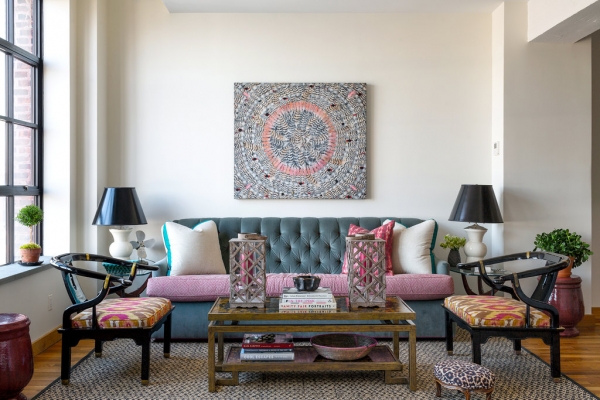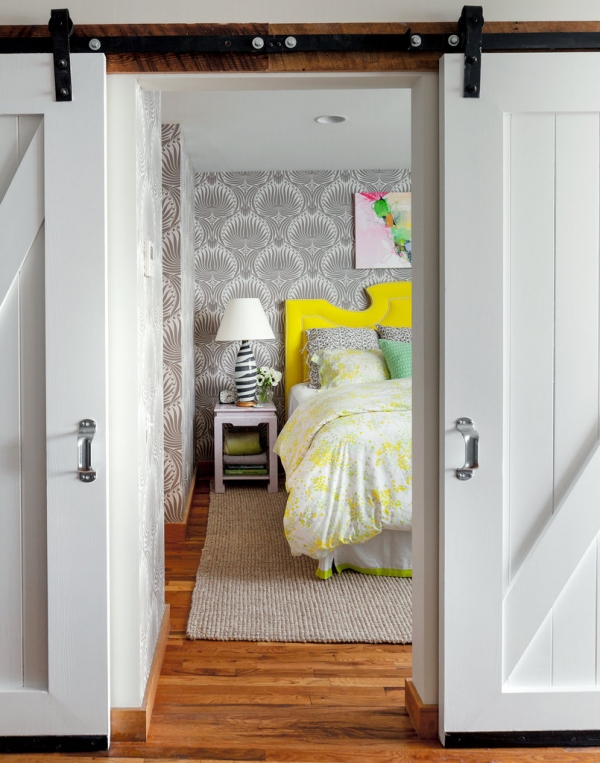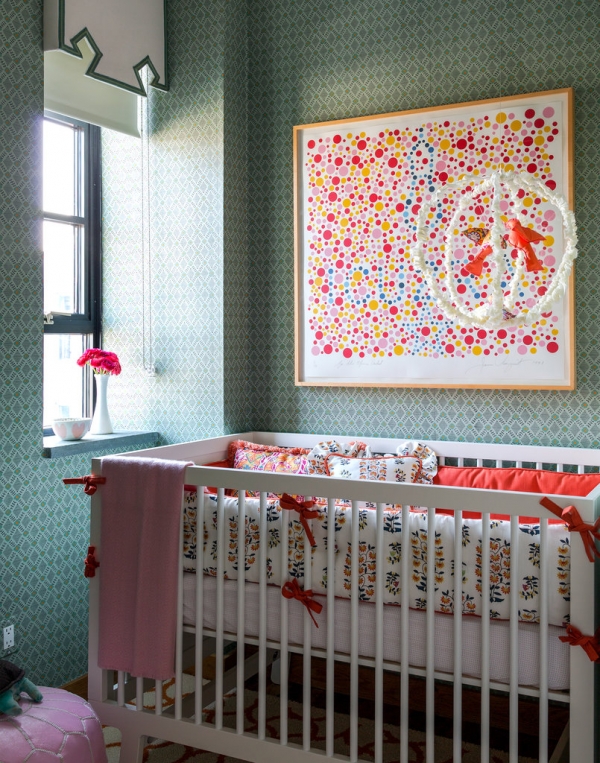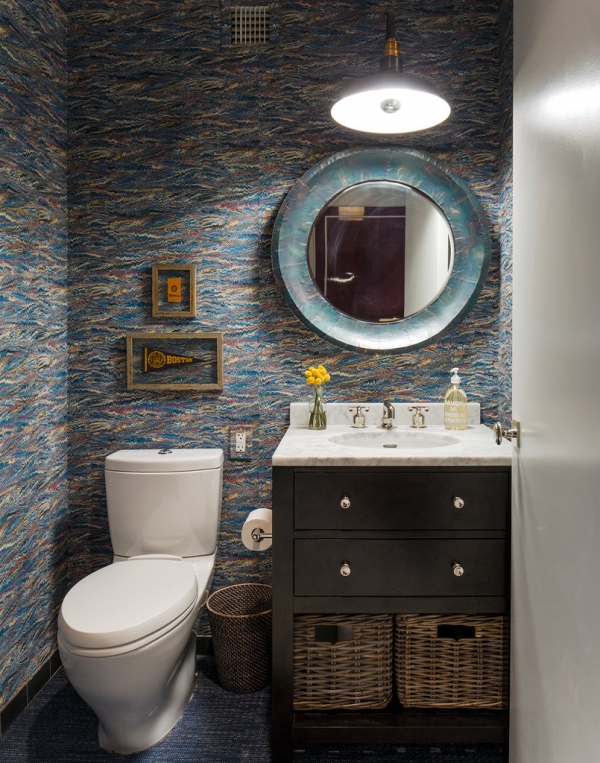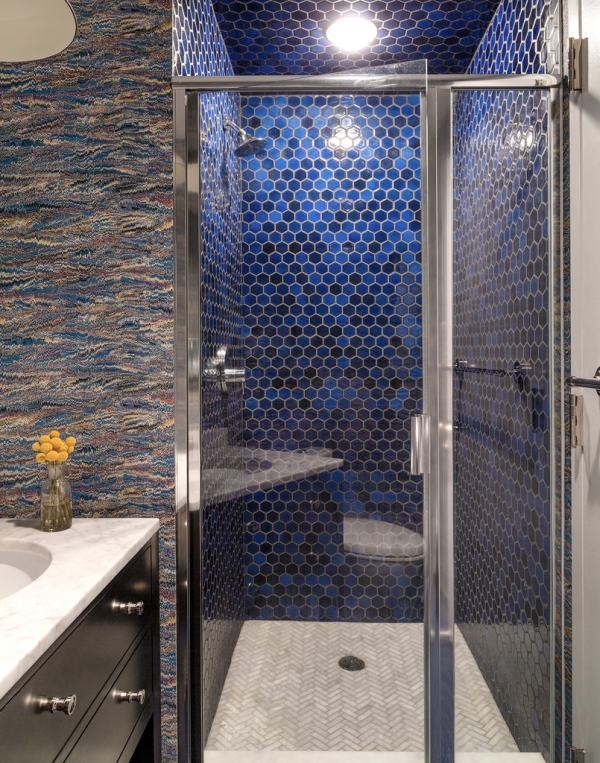 Images found on: The New York  Times