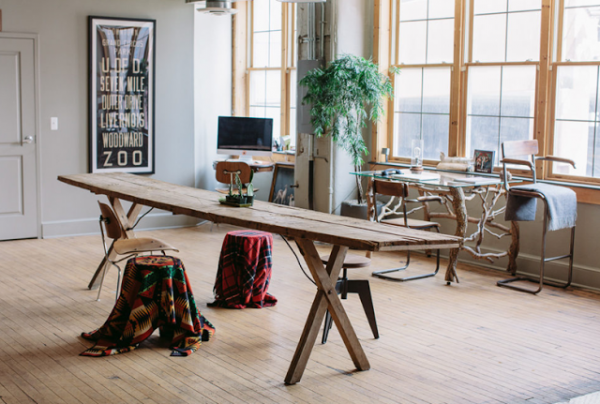 This cool loft is located in Detroit, Michigan. It is fabulously earthy, adding interest through gorgeous wood and stunning furniture.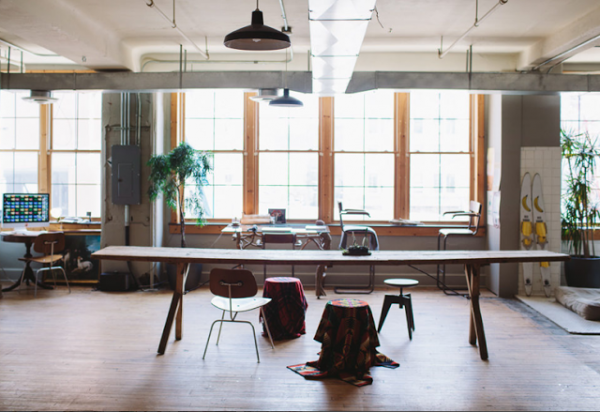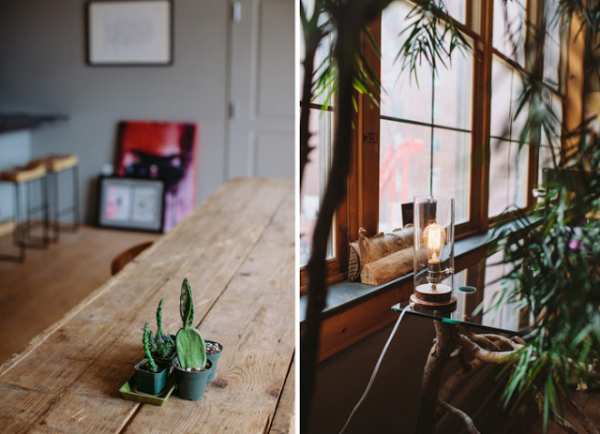 The bright and open space is positively gorgeous, we love the light wood window frames. In the dining area, a slim long wooden table sits on beautiful hardwoods. The table is lovely with its natural design, adding even more of an earthy feel to the outstanding loft. Surrounding the table, three stools and a chair, provide seating. Two of the stools are covered with patterned throws, bringing a bit of color to the room. On top of the table, small plants decorate this fantastic dining area.
The pipes and vents running along the ceiling amplify the loft feel of this lovely space. The kitchen is separated from other areas of the home by a dark wooden island. Three stools line the island, bringing even more interest and color to this cool loft. The marvelous gray countertops add a touch of elegance, and wooden shelving continues the earthy feel. The animal heads are a wonderful touch.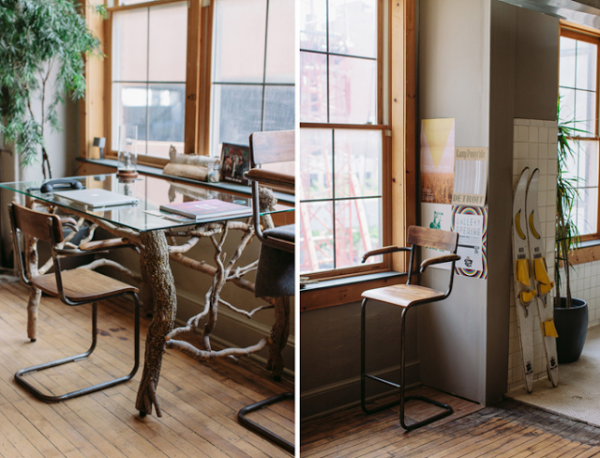 The workspace is phenomenal in this cool loft. The desk has a glass top, and amazing branches for legs. The branches are rugged and intertwined, adding interest to the design. A lively green plant sits off to the side, and a sleek wooden chair sits in front of the desk. The tall chair by the window is delightful, and it matches the chair in front of the desk. We are in love with this workspace, it's bright, interesting, and beautiful.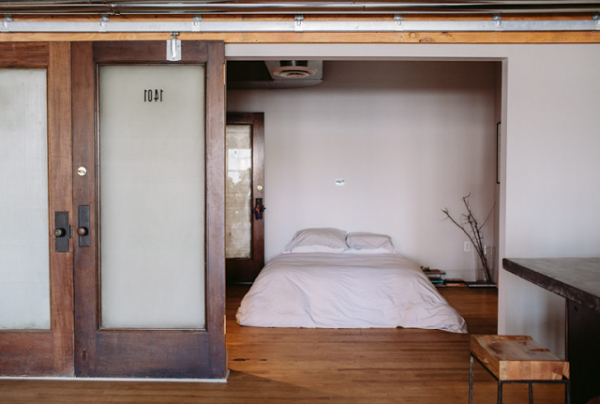 Images by Michelle and Chris Gerard, via Curbed Detroid
This cool loft has a simple but beautiful bedroom. Large doors decorate the entrance, and inside the room, a comfy white bed sits on the hardwoods. Branches are placed in a clear vase, next to the bed, continuing the earthy theme of the home: simply perfect.