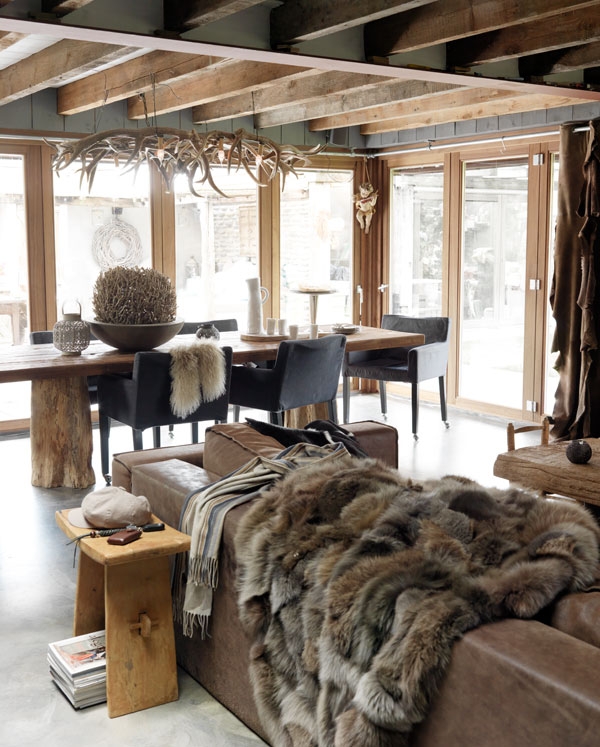 Wow! Talk about an earthy kind of luxury. This Dutch winter house is full of luxurious furs, fabulous antler accents, and gorgeous wood.
We love the continuous row of doors in this room. An exposed ceiling, lots of natural light, and amazing décor, fashion a one of a kind space in this winter house. A long wooden table is surrounded by amazing black chairs. On the table, numerous decorations sit. Our favorite is the large bowl full of branches, we think it's a stunning centerpiece. Antlers hang from the ceiling, framing the dining table, and chocolate colored curtains with rugged edges, provide privacy: positively sumptuous.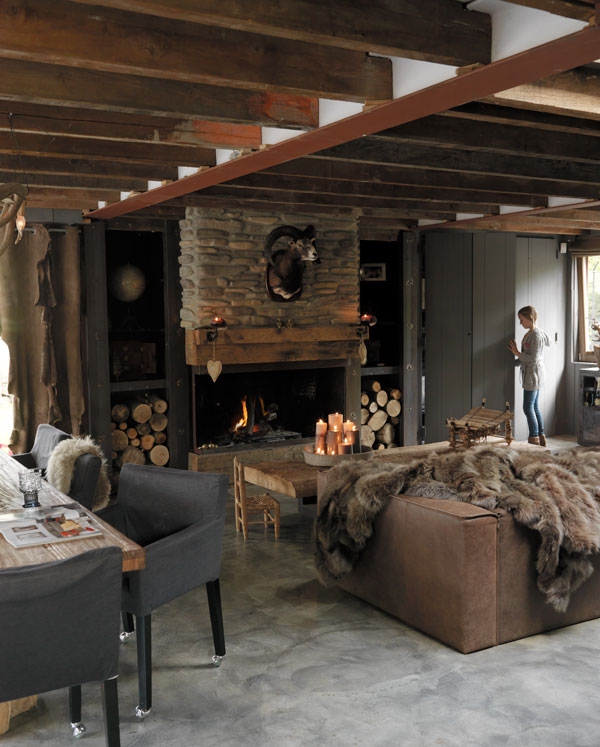 You kind of wanna just jump in that fur throw, and roll around in it. The exposed ceiling continues, bringing even more warmth to the design, and the chocolate sofa is divine. We love the candles and the firewood storage in this area, and the stately fireplace is made even more grand by the striking animal head.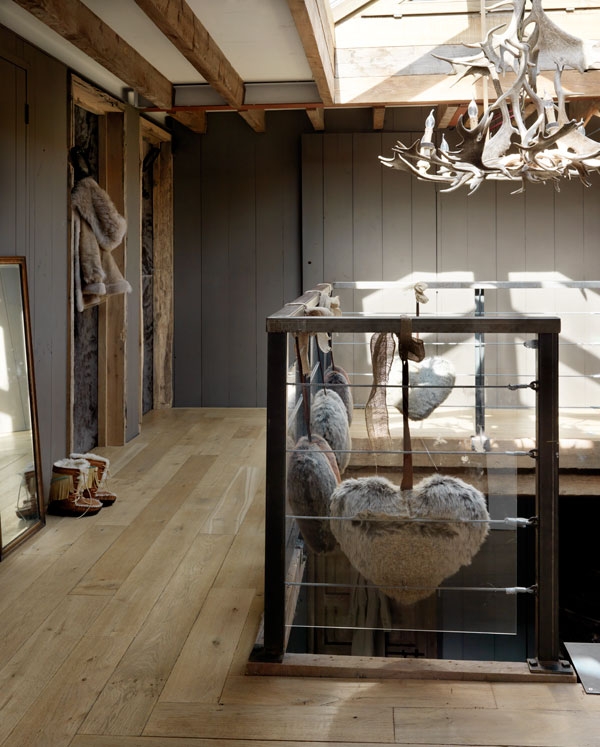 On the upper level of this winter house, gorgeous hardwoods fill the space. A skylight lights the area, and antlers decorate it. The fur hearts are adorable.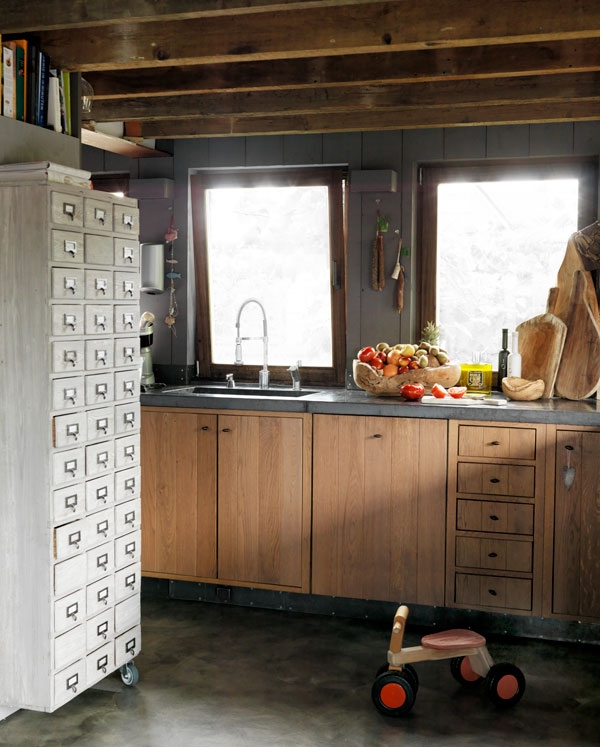 The kitchen is simple but beautiful in this home. Large windows open and brighten the room, and wooden cabinets provide some of the storage. The gray countertops and walls are perfect, balancing the warmth of the wood, and the light cabinet brings a bit more personality to this cozy design.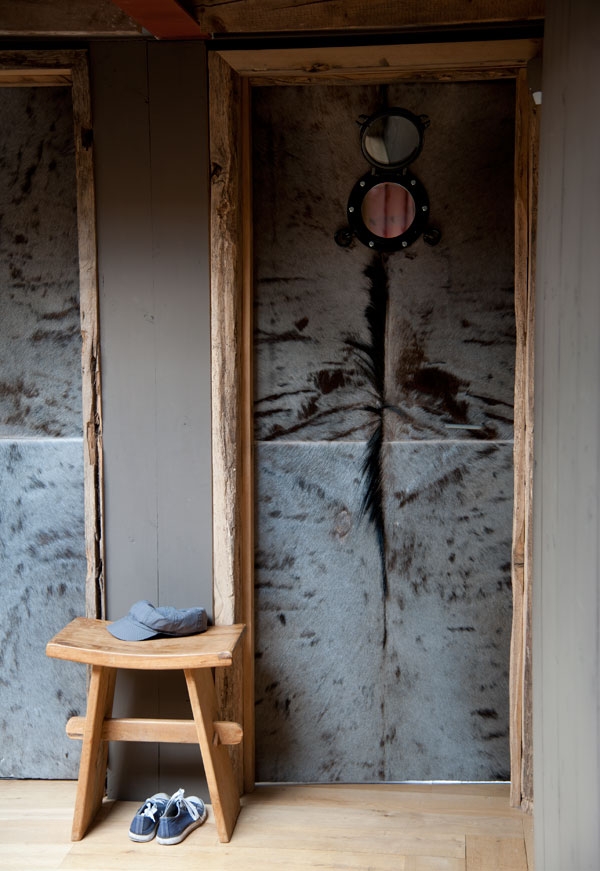 This home even has luscious fur doors.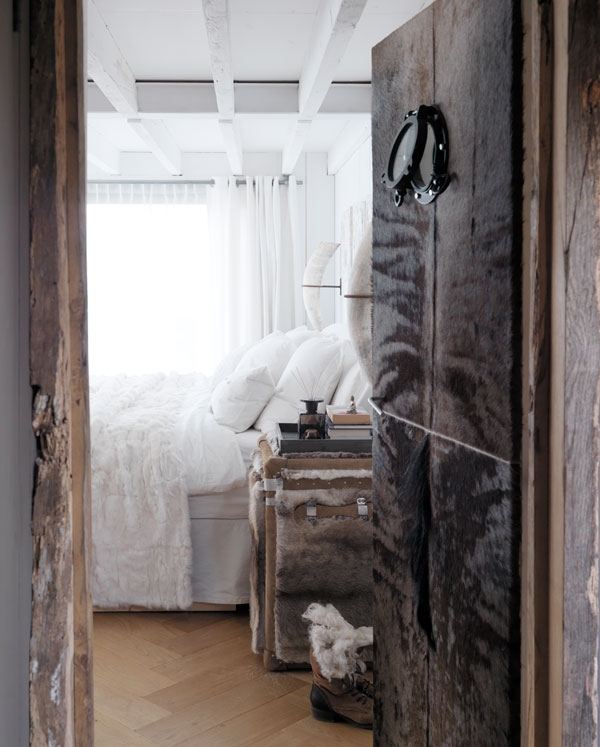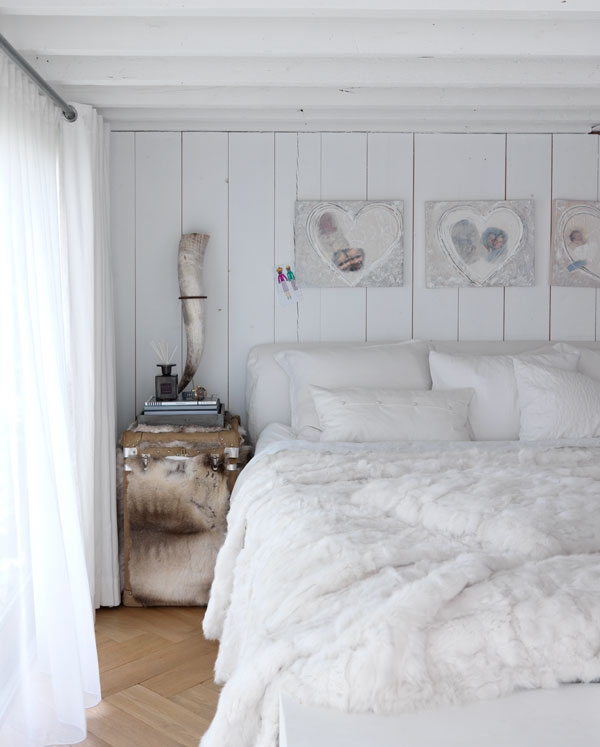 Images found on: Planete Deco (website in French)
We love the change in the color palette in the bedroom. It is mainly white, adding a softness to this winter house. The hardwoods are beautiful, and we love the painted wood beams. The white fur blanket is lovely, and the artwork above the bed is charming, continuing the heart theme seen in the hallway.
How do you find this luxuriously cozy home?