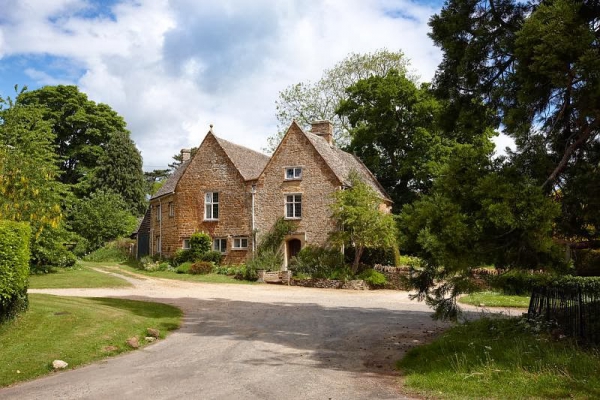 Get a dose of rural flair with this beautiful home located in Chipping Norton, Oxfordshire in the UK! This home features a taste of antique and modern styles that blend together seamlessly for the perfect country getaway.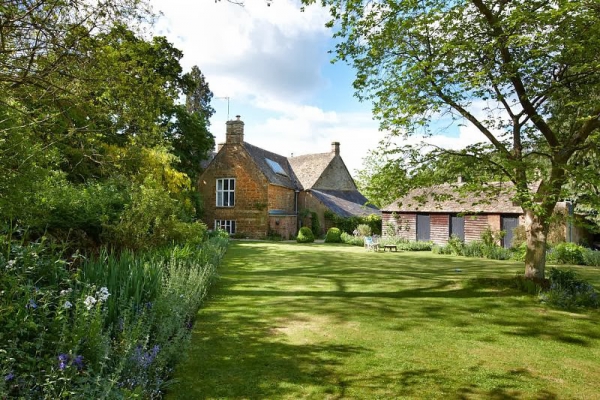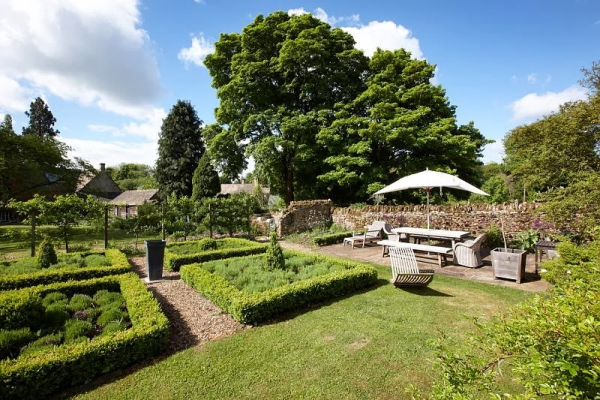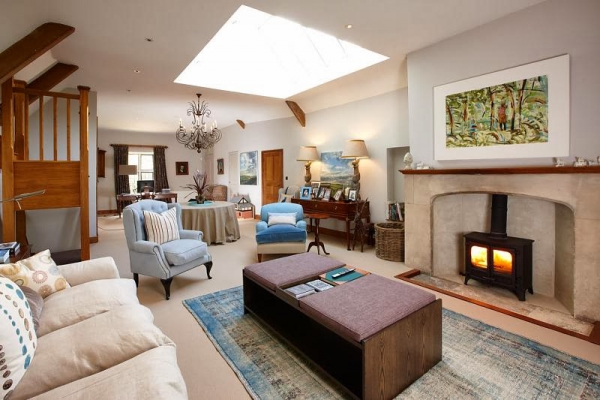 The living area invites us in with a feeling that you can't help but want to share with your family. The unique hardwood design accentuates the patterned area rug, while bringing more pizazz to the entire room. The splashes of green within the décor items bring new life to the traditional wood finishes and exposed brick fireplace. Entering the next room gives us a more casual vibe with a continuous theme of blue hues that call attention to the center of the room. With the addition of a smaller fireplace, we are reminded of the country getaway atmosphere that this home shares.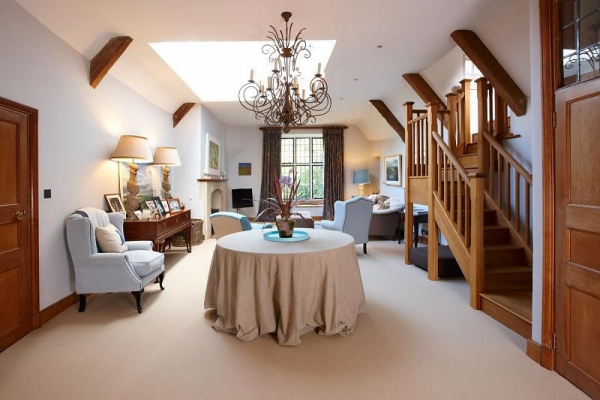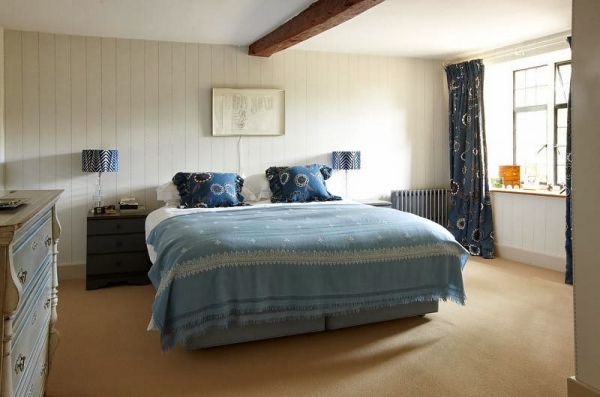 The bedroom changes up the style a bit by infusing several jazzy patterns with rustic furniture. As we make our way into the backyard, we are welcome by an immaculate courtyard complete with trimmed bushes and shrubs cut into beautiful designs. Can you imagine hosting a grand event for your friends in the backyard of this country getaway? It would certainly be a night to remember! So if you are looking for a home that is more quaint and dainty, this style would be a better speed for you.