This luxury penthouse is located in Monaco, overlooking the Mediterranean Sea. It takes up five floors in the forty nine story building, Tour Odean. It boasts three thousand and three hundred square meters of living space, all-encompassing views, and an infinity pool, complete with a huge water slide.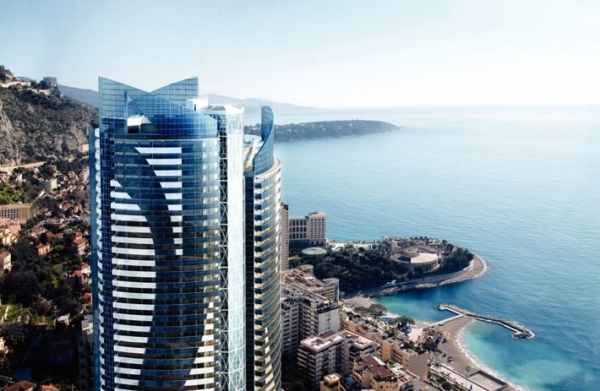 The architecture of the Tour Odean, which was created by Alexander Giraldi, is absolutely amazing. The circular shape is accented by the curves and angles located on the roof and a wonderful white design. The glass exterior reminds us of something we would see in a movie: positively phenomenal.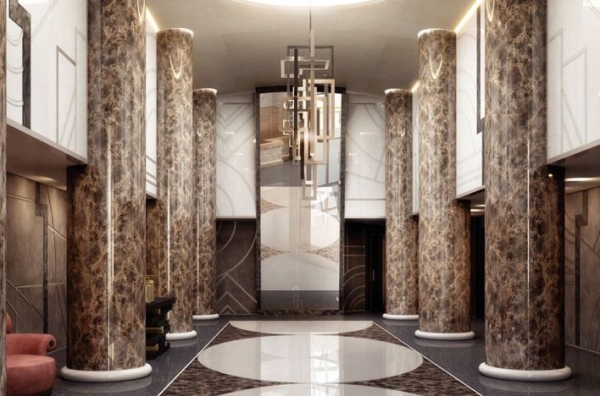 The inside of the Tour Odean is just as luxurious and magnificent as the outside with its outstanding design and fabulous marble. We adore the beautiful circles, the geometric shapes, and the marble pillars.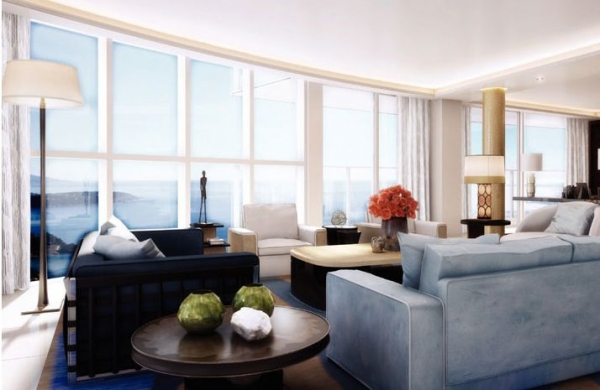 The inside of the luxury penthouse is outstanding. In the living room, floor to ceiling windows allow for a wonderful amount of natural light and awe-inspiring views. Plush furniture fills the space, fantastically combining simplicity and elegance. We love the addition of blue in this room, it connects to the exquisite views.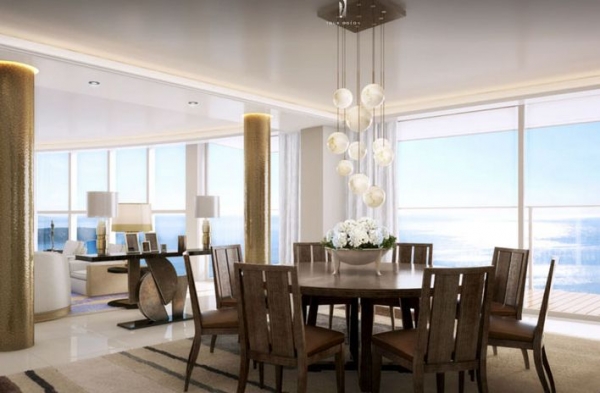 We adore the dining area in this luxury penthouse. The dark brown table and chairs ground the opulent design, bringing a bit of earthiness to the outstanding décor. The ceiling light and white flowers are marvelous touches.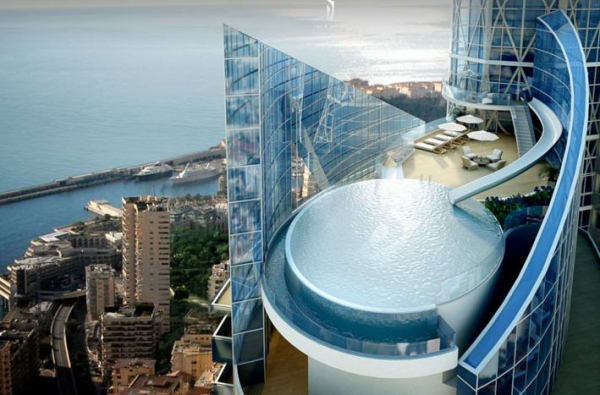 Now for the best part in this luxury penthouse: the outdoor space. You can take a trip down the water slide into the ginormous infinity pool that overlooks the Mediterranean Sea. There is also a staircase that leads you to the fabulous patio, or the pool, if you don't want to take the slide. The patio has a wonderful seating area and numerous loungers. We love the way the shapes on the roof shield the outdoor space of the penthouse, providing a little privacy and protection from the sun.