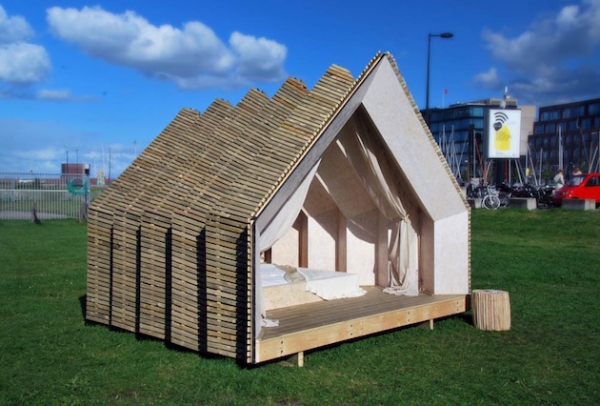 These DIY houses by the The Cloud Collective are amazing. They can be anywhere from nineteen square feet to two hundred square feet, creating a lot of different options for an impromptu space. We adore the beautiful angles and the gorgeous wood, they create an interesting and exciting exterior, and they blend in with almost any kind of landscape.

The DIY houses come in four different styles. The Emy is perfect for outdoor rest and relaxation. It can be put together and taken down easily and quickly, minimally affecting its surroundings. The Abé is for a couple or a small family. It has a two person bed, a kitchenette, an eating area, and a porch. The Elly has a heater, a library, a desk, a porch, insulation, and options for self-sufficiency. And lastly, the Jean is the full model. It has everything you would need for a short or extended vacation, including a bathroom, a wall bed and desk, and a solar system.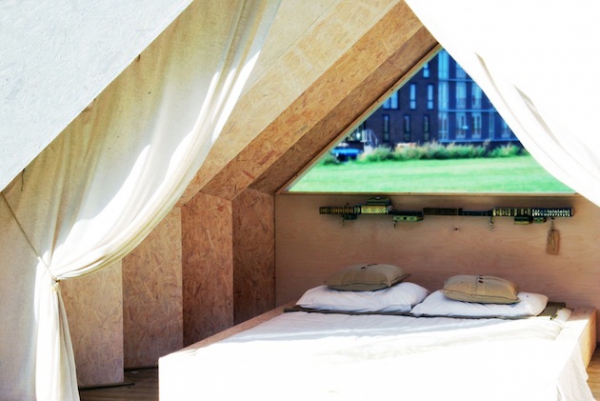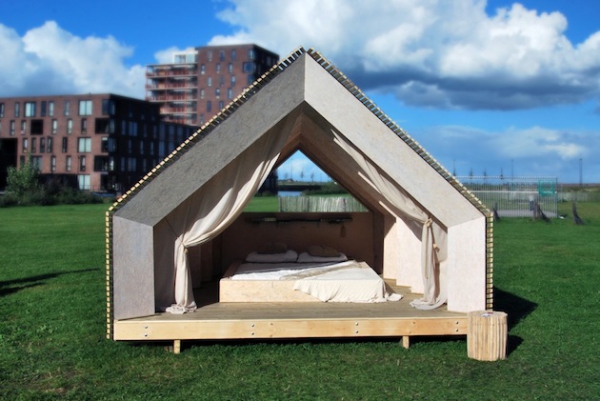 The curtains add a wonderful romantic touch to the Emy. The wood is absolutely gorgeous, and the OSB brings a bit more interest to the design. The triangle opening above the bed is just perfect, and there's even a shelf for books and knickknacks. This is the perfect "get away from it all" space.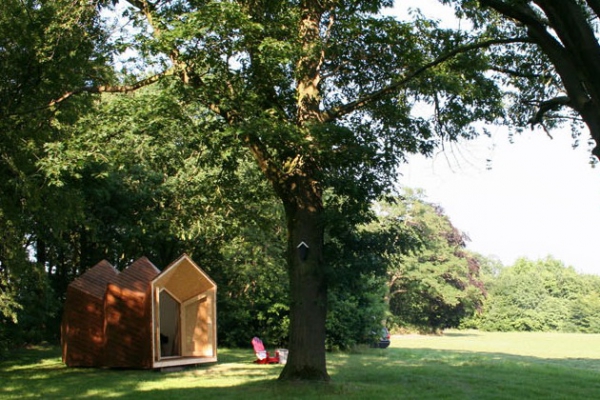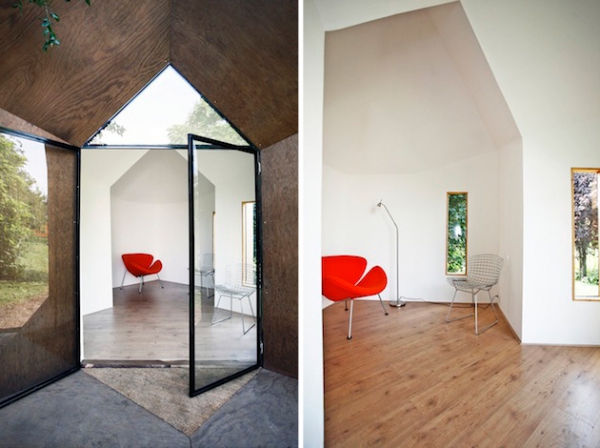 The larger versions are just as wonderful as the smaller ones. We adore the hardwoods and the stunning construction. The vaulted ceilings create a more spacious feel, and the windows provide a significant amount of natural light. We love the slender rectangular windows, they bring even more interest to this magnificent design.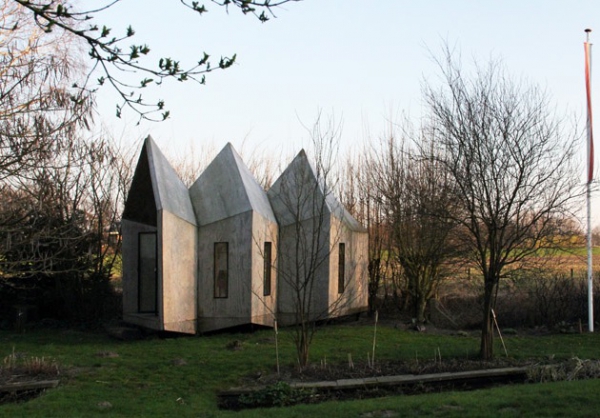 It's like your own personal outdoor castle: positively phenomenal.
We think we would use one of these DIY houses as an outdoor relaxing space. We are particularly fond of the Emy. What do you think? How would you use these gorgeous spaces?