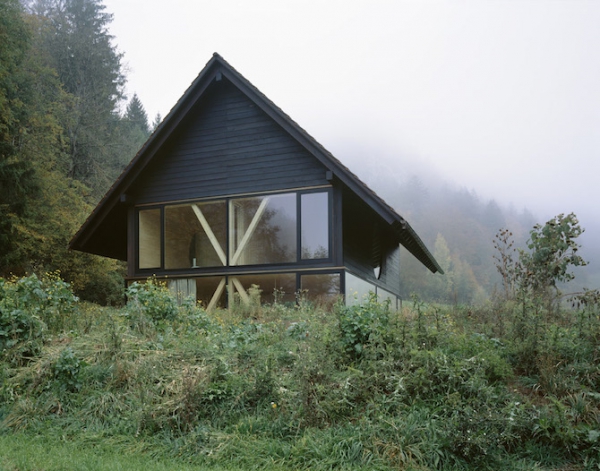 Some people don't particularly care for the bells and whistles all the time. They just want to get straight to the point of what's needed with no cut corners. The design simplicity of this home in Balsthal, Switzerland caters to individuals like this who don't ask for too much. Pascal Flammer, a Switzerland native, is the architect responsible for the creation of this functional design.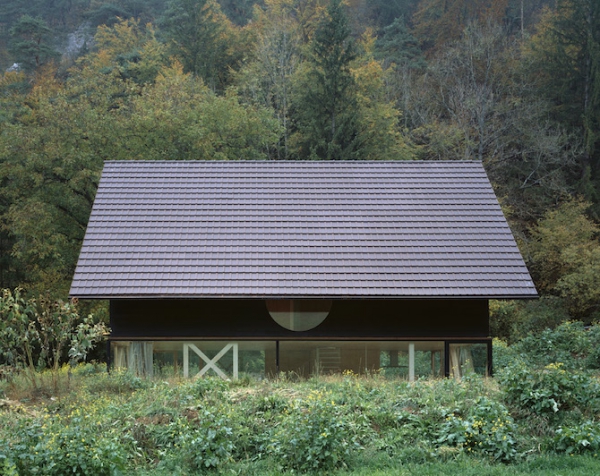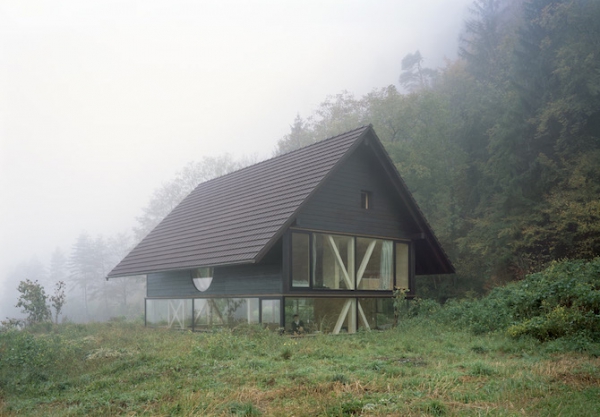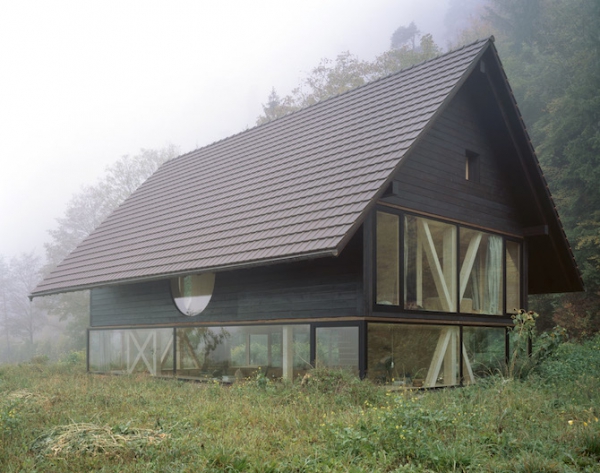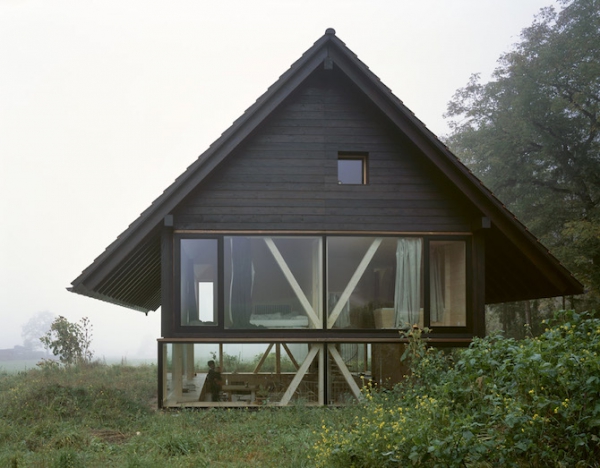 Made mostly from timber, the design simplicity of this home, as described by Flammer himself, was used to show the "different ways of perceiving the landscape surrounding it". With only two floors, this home encourages the calming atmosphere of the vast landscapes by way of continuous window work on the ground floor. The top floor consists of the bedrooms and other living quarters that allow for an even better view of the rolling fields.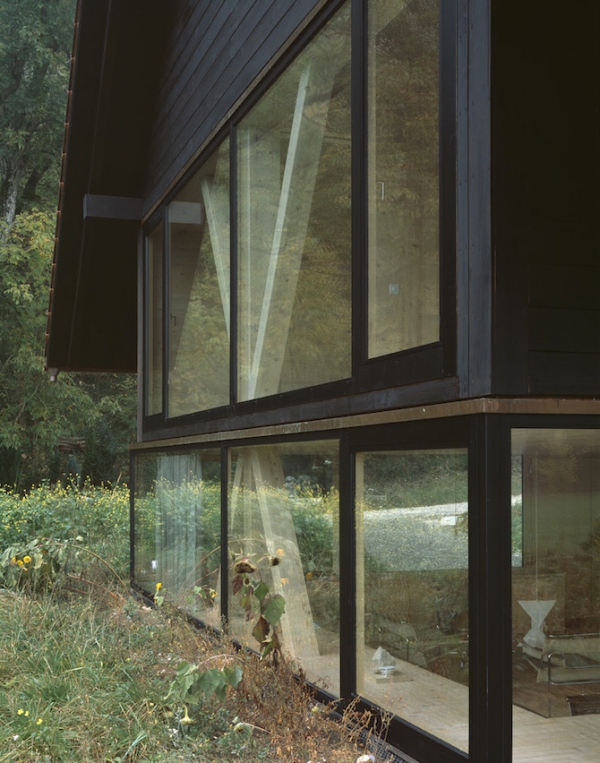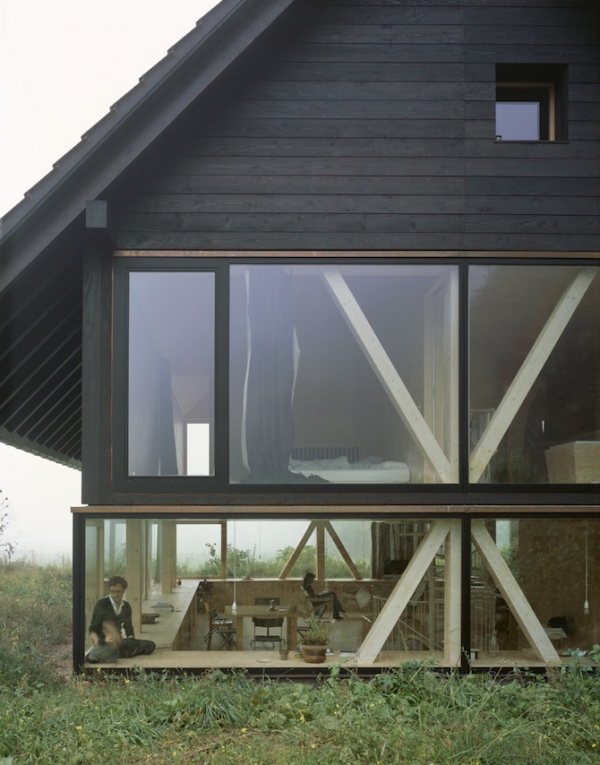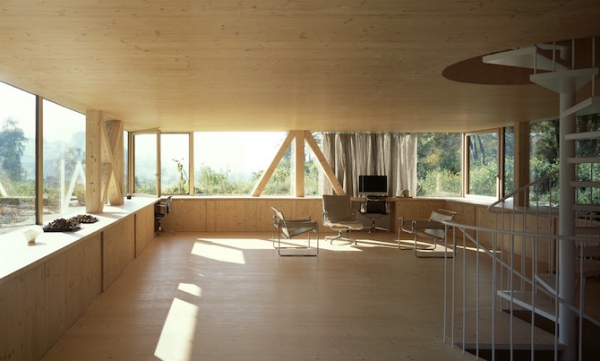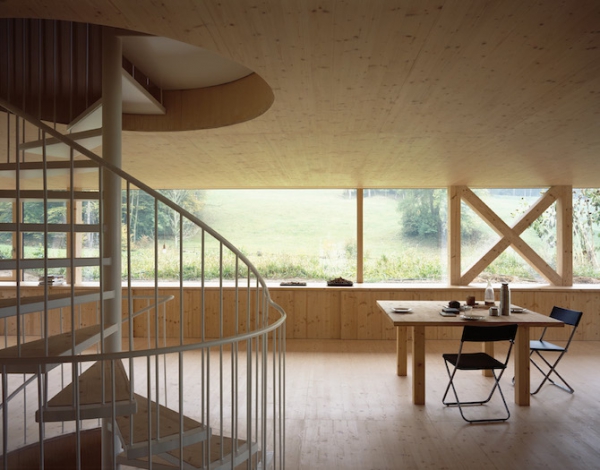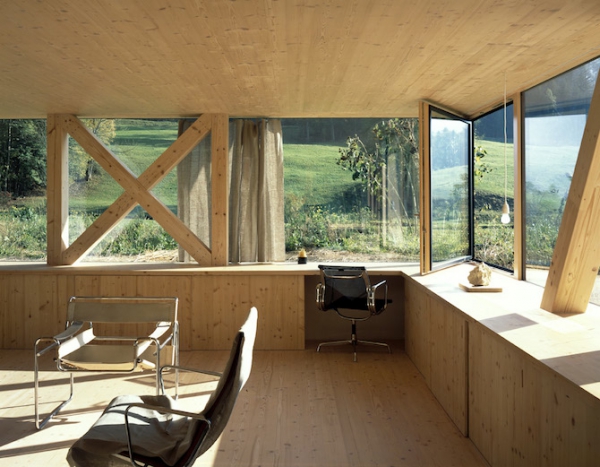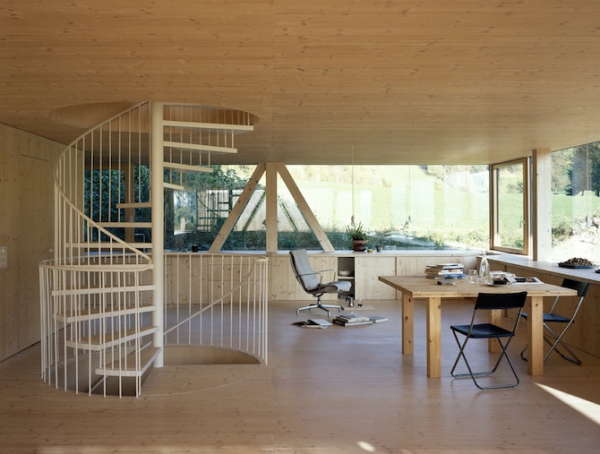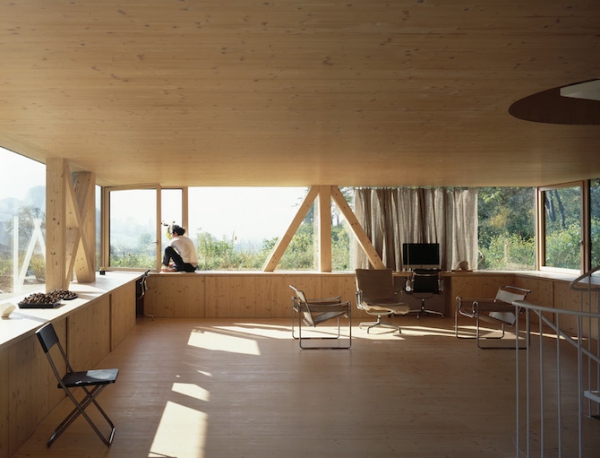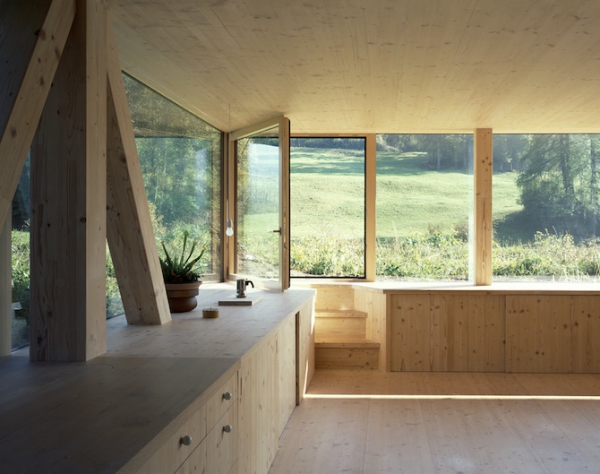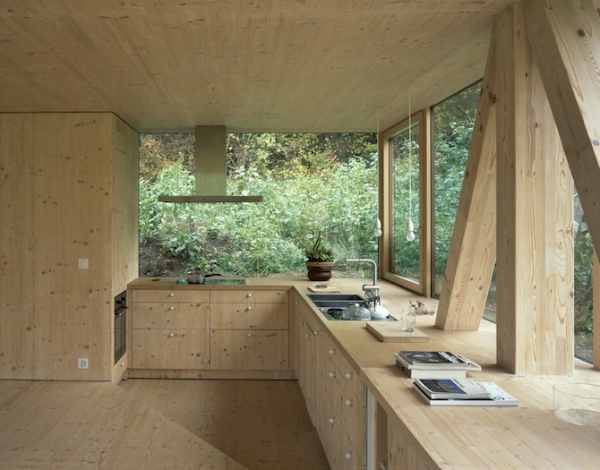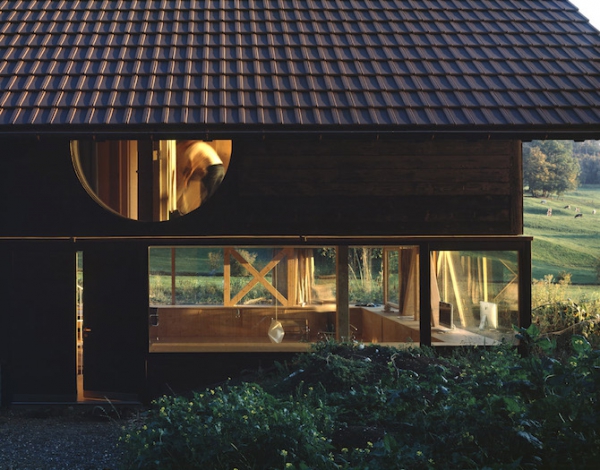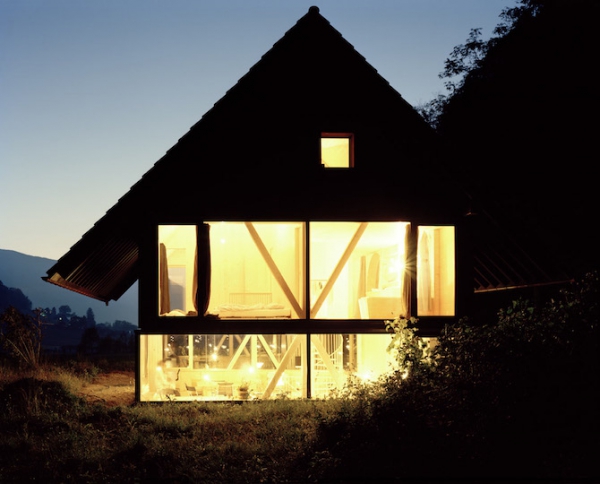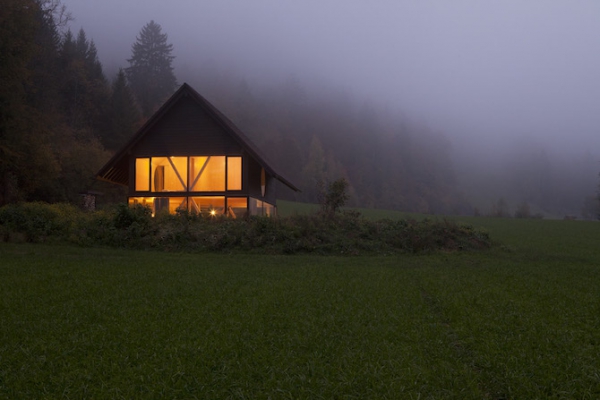 With the exterior and interior framework of this home being made out of natural materials, it makes it oh so easy to really melt into the tranquil environment. Who wouldn't want a home that encourages this? The design simplicity of this home allows for the things that really matter to be put in perspective. Simple is better!
Photos: Ioana Marinescu