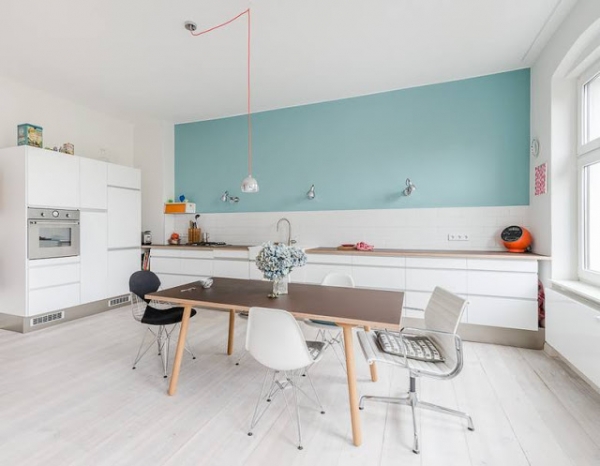 This apartment interior was created by Karhard (website in German) and it is located in Berlin. We love the bright and cozy feel of the space. It has gorgeous colors, a spacious feel, and breathtaking design.
The kitchen and eating area are lovely in this apartment interior. Light hardwoods fill the space and there is a delightful turquoise feature wall. Modern white cabinets and fantastic fixtures add a dose of simple elegance, and large windows provide a significant amount of natural light. A wooden table sits in the middle of the room, surrounded by amazing mismatched chairs. An intriguing light hangs over the table, completing this outstanding room.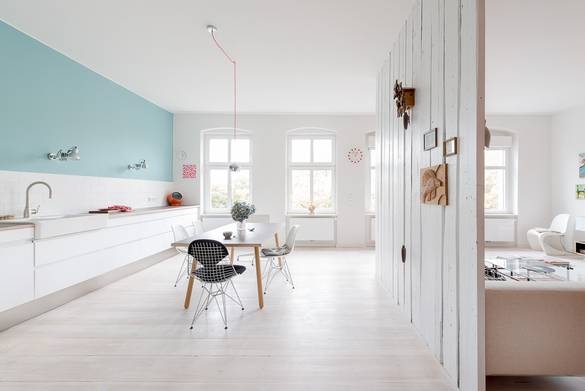 We adore the white wooden divider, it allows the kitchen and eating area to flow directly into the living area, and it's absolutely beautiful.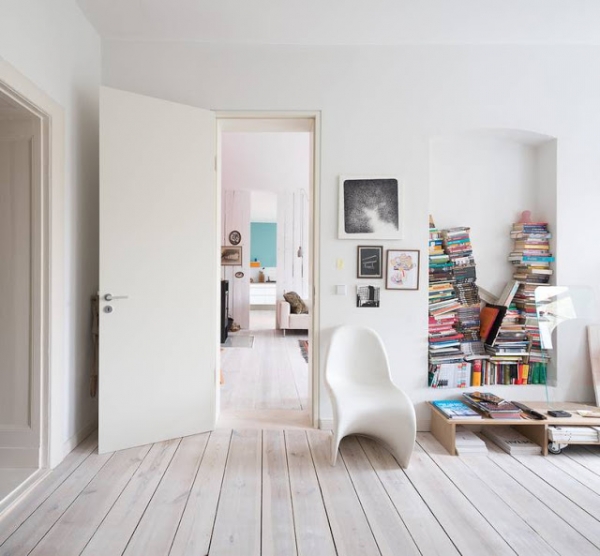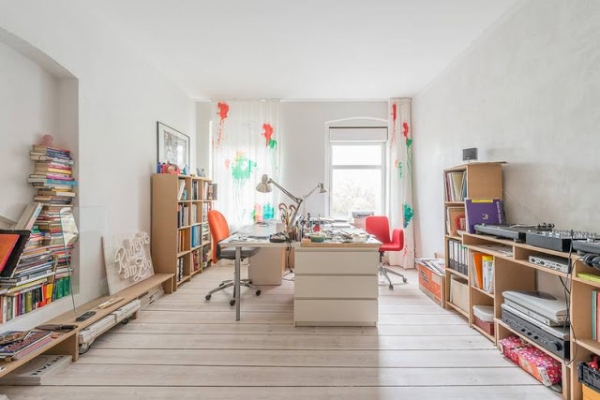 This room is phenomenal with its wide hardwoods and fantastic lived in feel. The artwork is the perfect touch, and the nook full of books really adds something special to this bright apartment interior.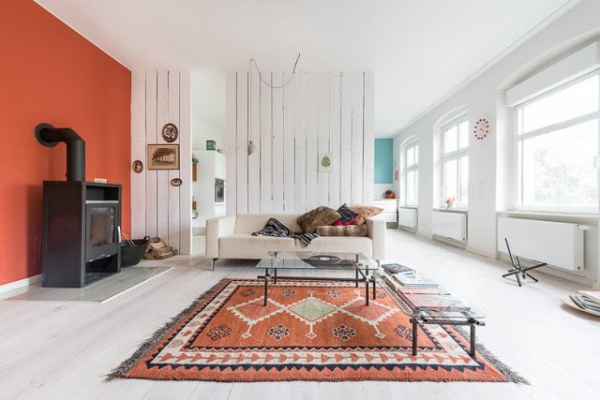 The orange in the living room is fabulous, and it perfectly complements the turquoise seen in the kitchen and eating area. The large windows continue, brightening the space,  and a wonderfully detailed rug, anchors the marvelous design. A modern sofa, full of colorful accent pillows, provides seating, and glass tables, provide a lovely space for books and magazines. The fireplace and firewood add a cozy warmth to this bright and open apartment interior.
The bathroom is simply phenomenal. We adore the beautiful blue tile, it brings so much interest to the room, while keeping the design simple and sleek. The glow of the mirror, adds a touch of warmth to the cool color palette, and fantastic fixtures bring a bit of luxury to this exquisite space. The décor and artwork in this room are simply perfect.
What do you think about this beautiful apartment?