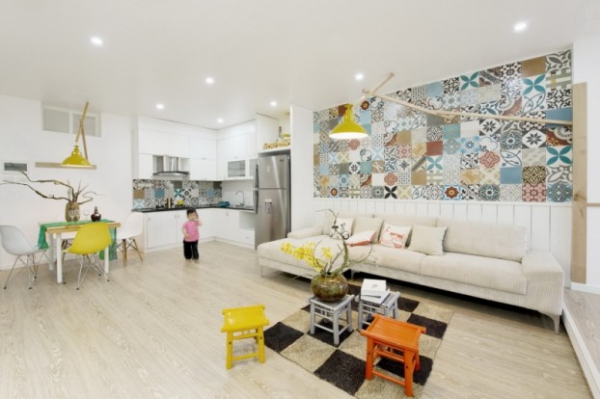 This stunning apartment has been remodelled by Landmak Architecture to allow a family of three generations to live comfortably together. A large communal living and dining area leads to a terrace where all of the residents can relax, enjoy the view and spend time together in style. Interior patterns can be found on the walls of the apartment, bringing extra color and interest – painted ceramic tiles have been used with great effect and look fabulous.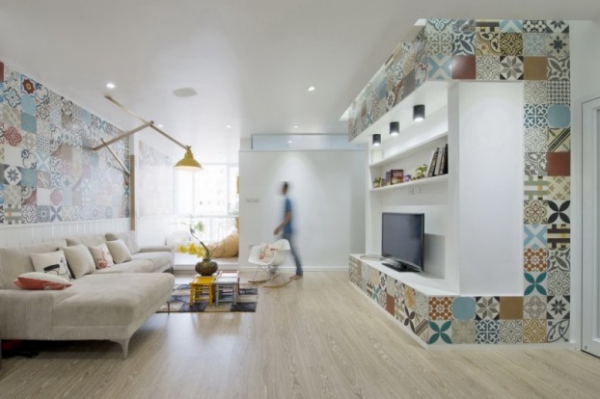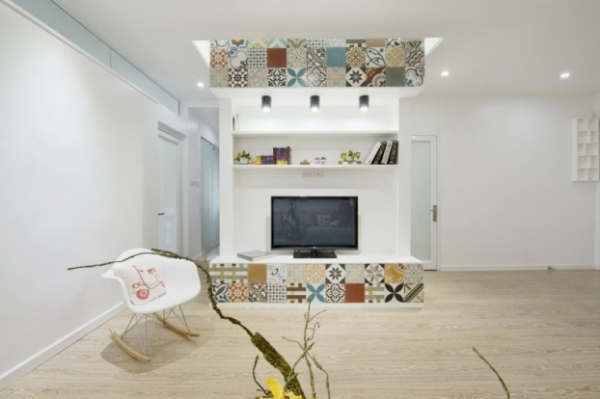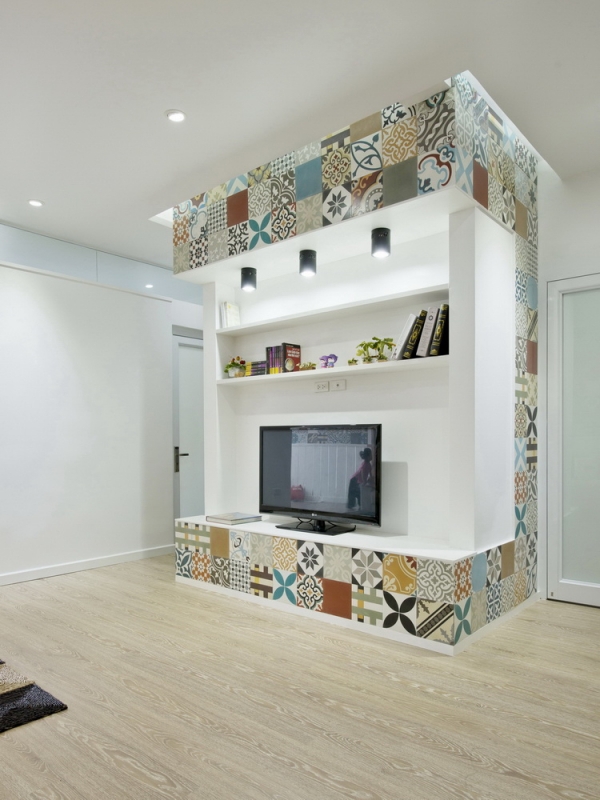 Light colored wooden floors, high ceiling, painted white and fairly plain furniture are the ideal accomplices for the beautiful patterned ceramic tiles. Each tile being different from the ones close to it makes a very appealing interior pattern design. A built in entertainment center and large cabinet have also been given a beautiful finish using yet more interior patterns in the way of ceramic tiles. The room looks airy, bright and you can find something pretty to look at each time you sit down to relax.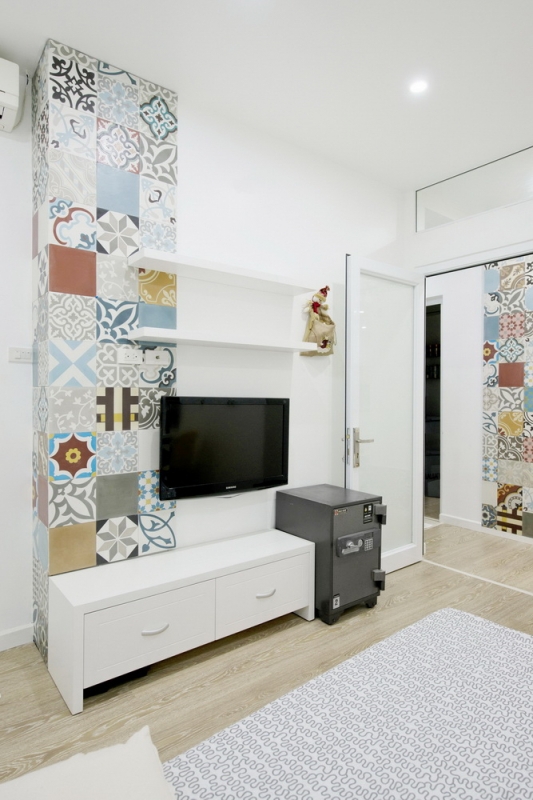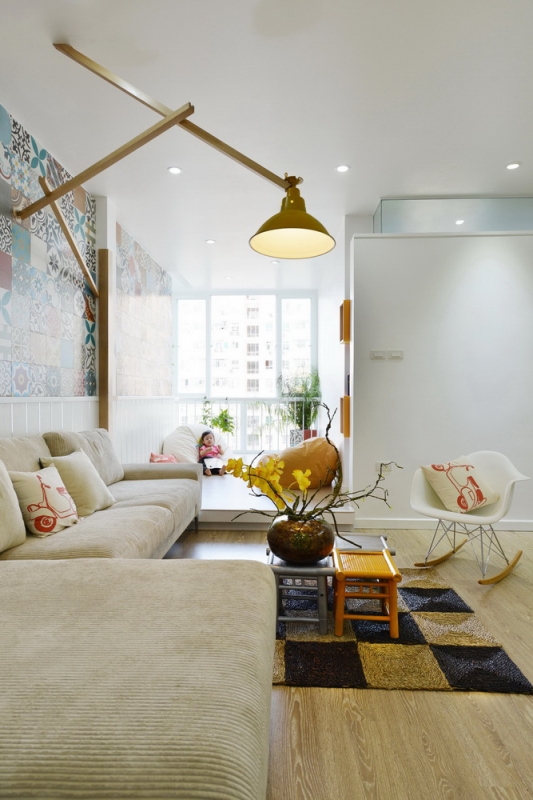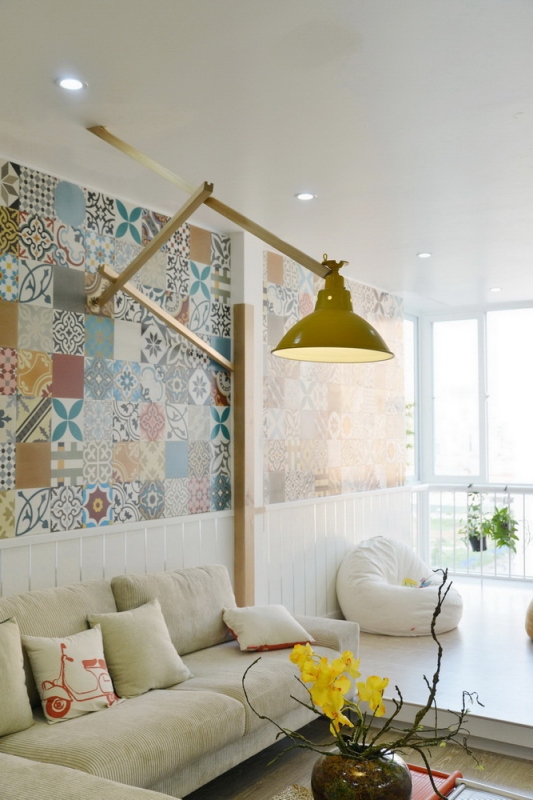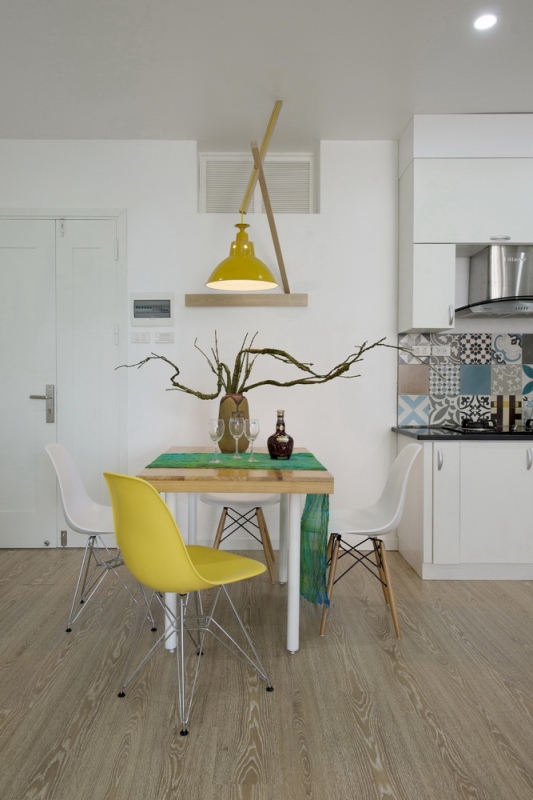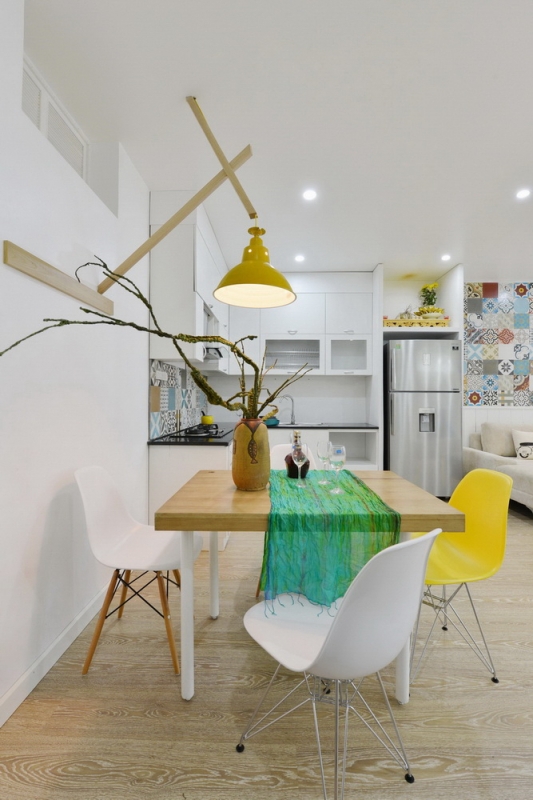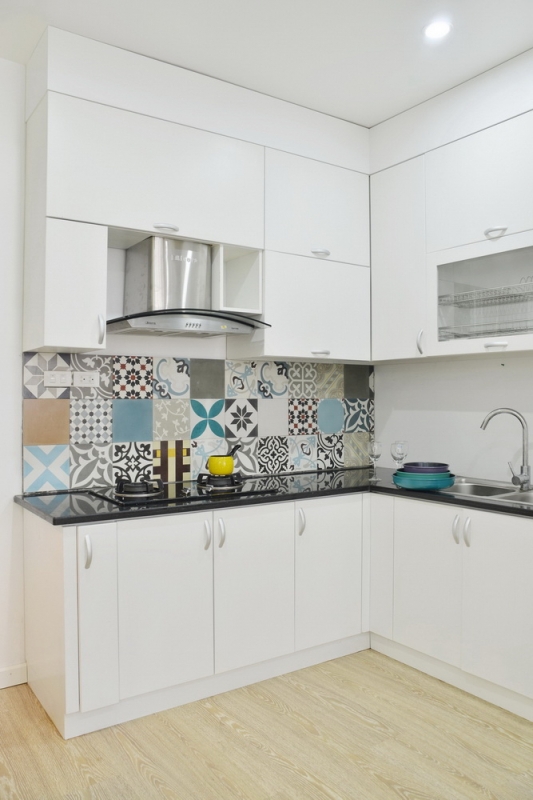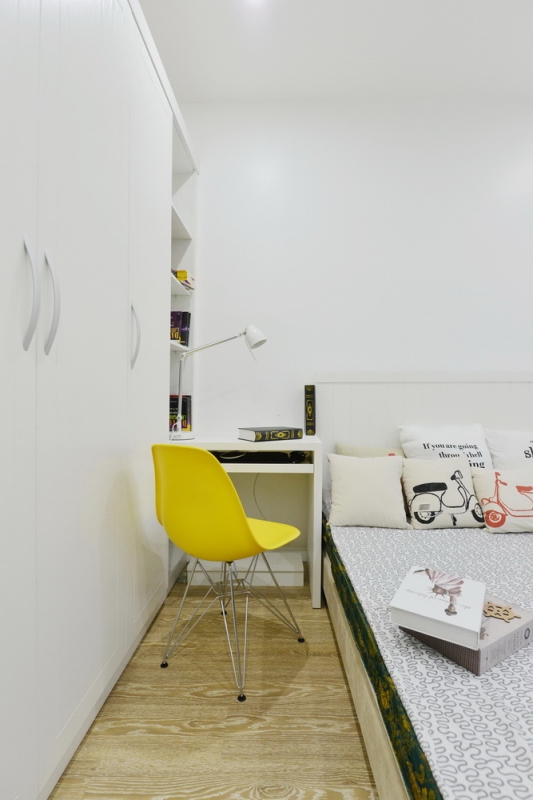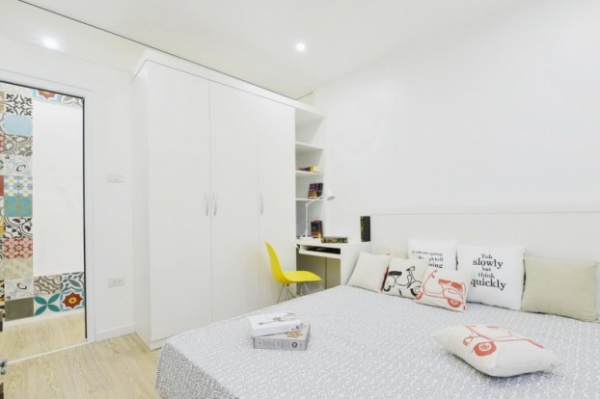 The apartment has three bedrooms, all with plenty of natural light. The furniture is modern and simple but looks right for this apartment and does not distract from the interior patterns found in the main living area. The overall effect of this family home is one of comfort, harmony and color.