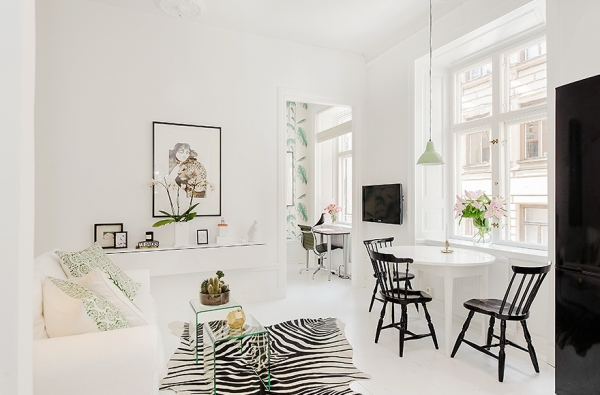 This white apartment is located in Stockholm, Sweden. It has a certain delicate feel to it that we love. Even the touches of contrast are a bit more delicate, keeping the design light and inviting.
By the large windows in the living room, a circular white table is surrounded by black chairs. The pale green ceiling light is beautiful, framing the space, and we love the pale pink flowers in the windowsill. In the seating area there is a black and white zebra print rug, a white sofa with fabulous accent pillows with touches of green, and two transparent coffee tables. The plants and the décor on the table are wonderful touches. Artwork, flowers, and doodads, line the modern white shelving, and a beautiful artwork frames it. We love the use of black in this space, it is enough to anchor the room, but not enough to make the contrast the focal point of the design.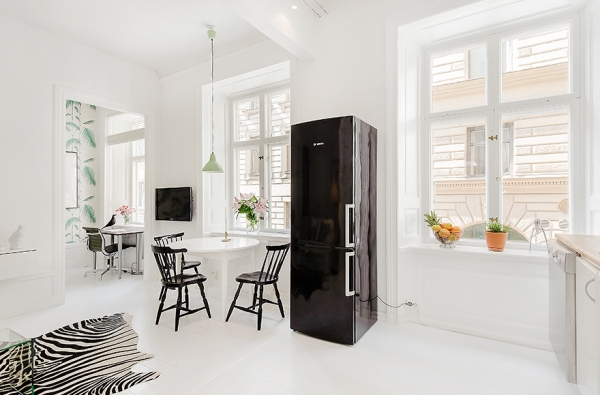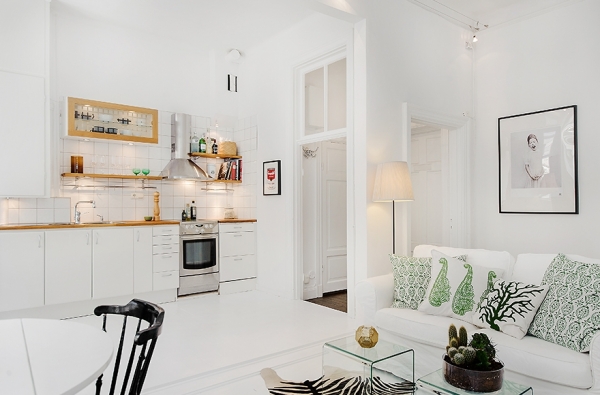 The black refrigerator separates the living room from the kitchen in this white apartment, providing a strong contrast where it's needed. A large window, decorated with lively plants, provides natural light, bringing even more of an open feel to this white apartment. The kitchen is absolutely gorgeous with its white cabinets and wooden accents and countertops. The lighting in the kitchen is simply perfect, continuing the delicate touch that we love so much in this gorgeous home.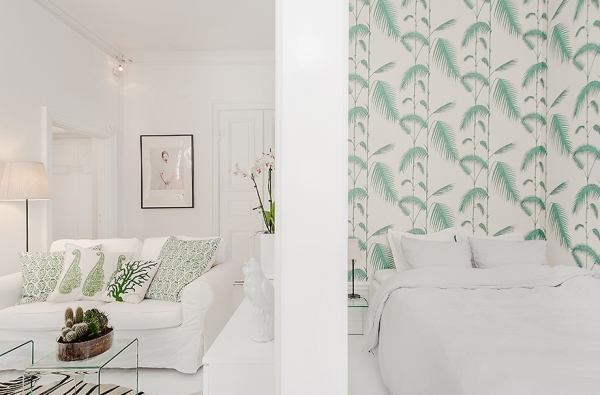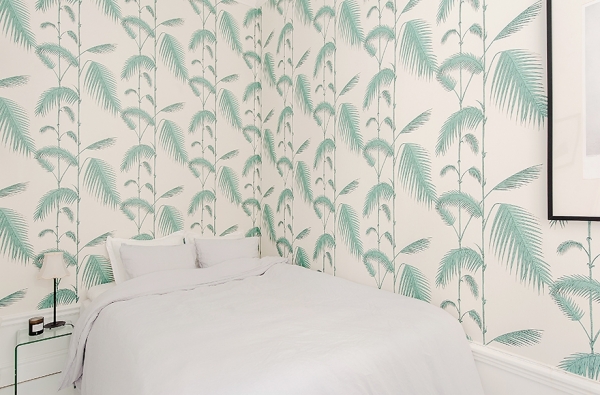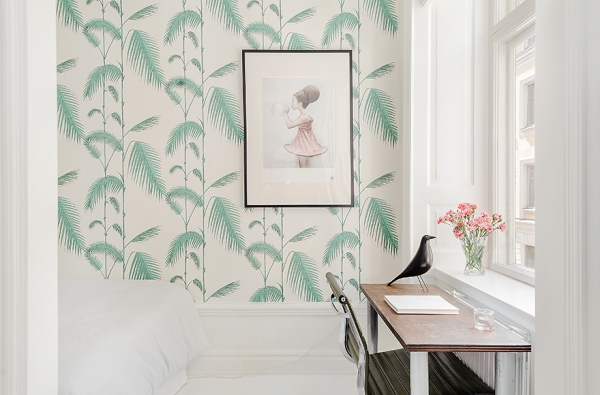 The bedroom in this white apartment utilizes green and white plant wallpaper to add interest and bring a little variety to the design. A transparent table, the same one seen in the living room, is situated next to a simple but beautiful white bed. By the window, a wooden desk, and a dark leather chair, anchor the design providing a touch of contrast. The black bird and the pink flowers are fabulously balanced, putting the finishing touches on this wonderful workspace. An adorable artwork adorns the wall, bringing a bit more personality to this outstanding design.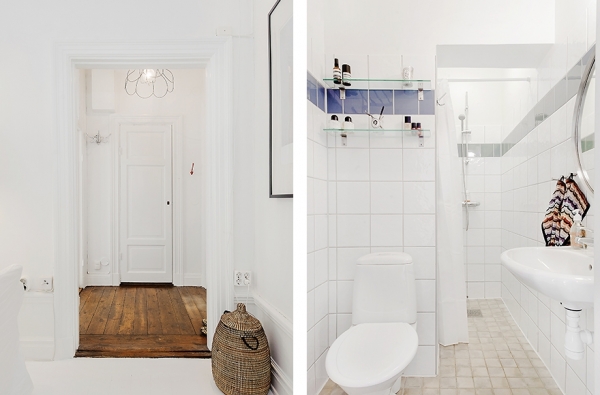 Images found here (website in Swedish)