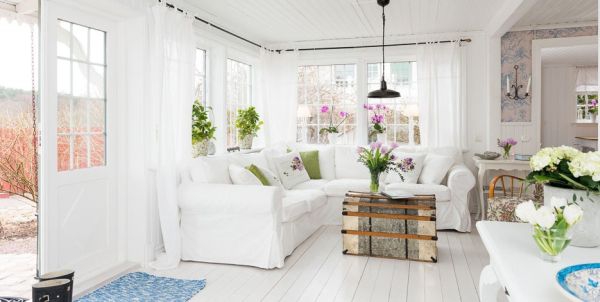 Let's take a tour through this gorgeous white cottage. The bright and open space has wonderful floral accents, lively greenery, and a romantic touch.
The living room has large windows, brightening and opening the room. White hardwoods fill the floors, and a blue area rug, sits at the entrance. Stunning plants and flowers fill the design, adding lovely color and a delicate touch to the room. The coffee table is phenomenal with its beautiful design and caramel colored accents. A white sofa sits against the wall, adorned with green pillows, white pillows, and pillows decorated with a floral design. A rustic light hangs from the ceiling, illuminating this inviting space.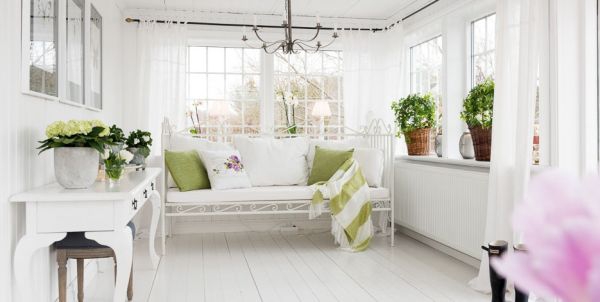 The other side of the living room has a beautiful white loveseat adorned with the same pillows that are on the large white sofa. A green and white throw adds even more color to this charming design. A white table is paired with a black and wooden stool, adding a gorgeous contrast to the space. The chandelier, and the flowers and plants, are the perfect finishing touches.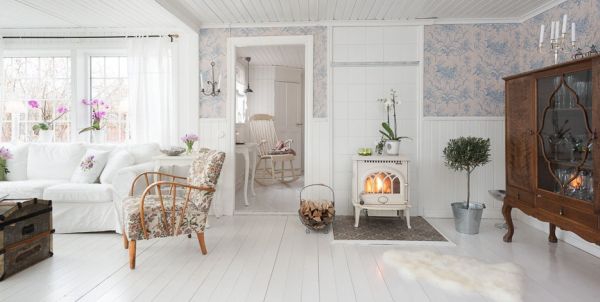 The floral chair, the floral wallpaper, and the furniture bring even more of a romantic feel to this white cottage. The dark wooden armoire and the white fireplace are positively stunning, adding a significant amount of interest to the interior design.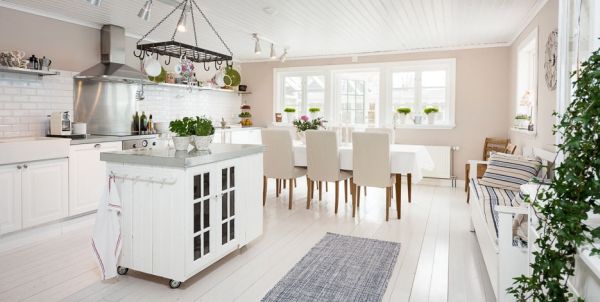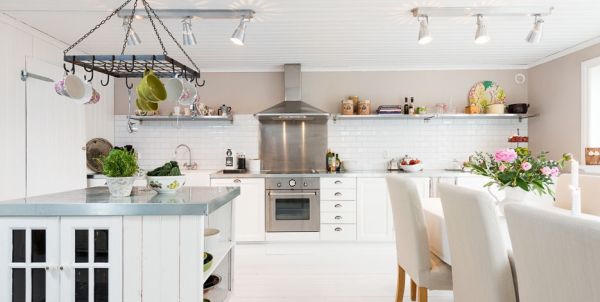 The kitchen is our favorite area in this white cottage. The pale pink was a wonderful choice, adding interest and a delicate touch to the space. In the middle of the room, a rolling island sits. Above the island, a hanging pot rack adds a bit of contrast to the design, and in front of it, a lovely runner breaks up the white color palette. The seating area is simply perfect with its wonderful stripes. The dining area is sleek and inviting, bringing even more elegance to this magnificent design.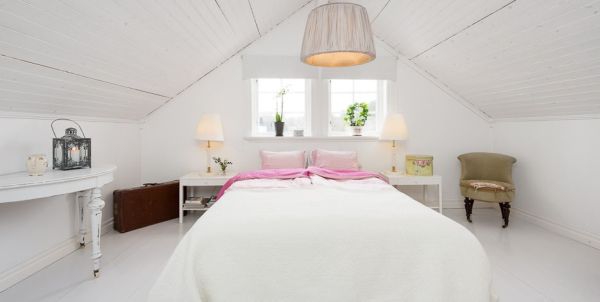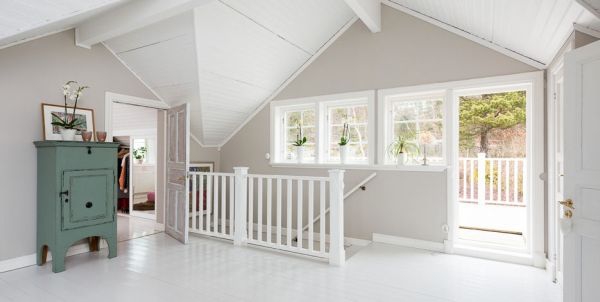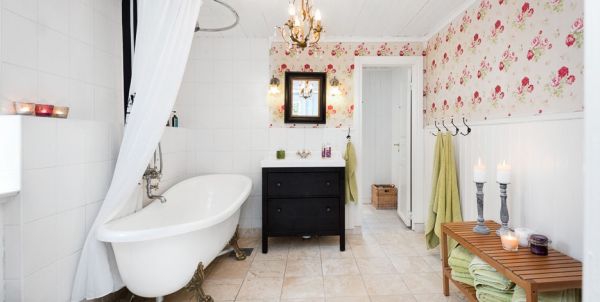 Images found on: Lundin (website in Swedish)