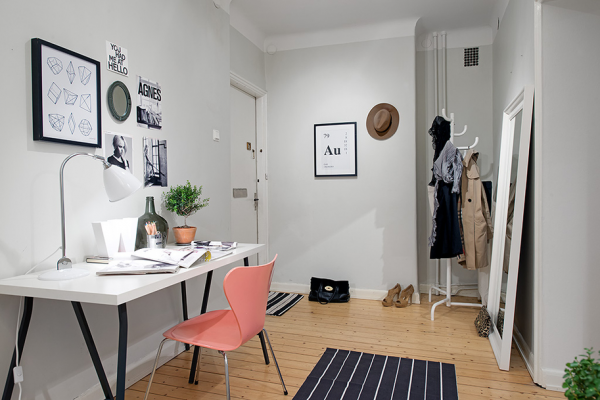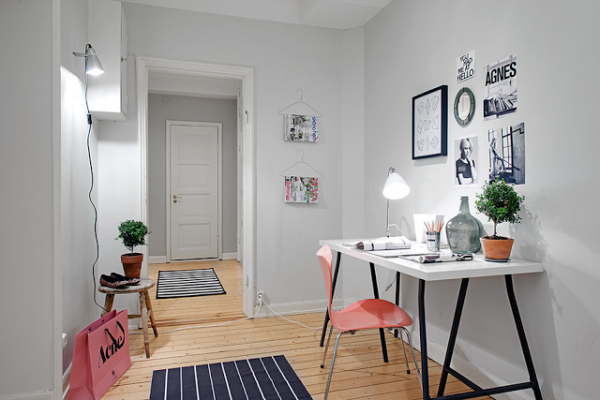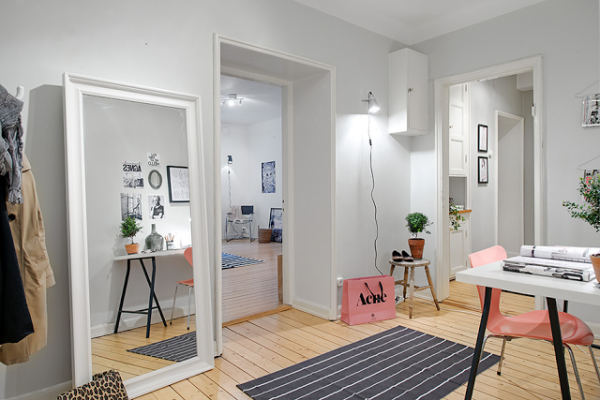 This small apartment, located in Sweden, exemplifies what you can do with a smaller space and minimal decor. Crisp white walls comprise the apartment (with the exception of the hallway, which is a light grey), amplifying the apartment and creating one integrated space. The black and white decor throughout is simple but adds sophistication to the home.
This would be an excellent home for say a college student or a young couple. The smaller space has been used exceptionally well; as you go through the home it flows from one room to another seamlessly and with little effort in design. As you enter the home, you are technically in the hallway, but are rather in an office space. The owner has geniously turned the space into their work area rather than just an entrance, and it looks excellent! It is the only area in the home with grey walls but maintains the black and white decor element, helping with the flow of design.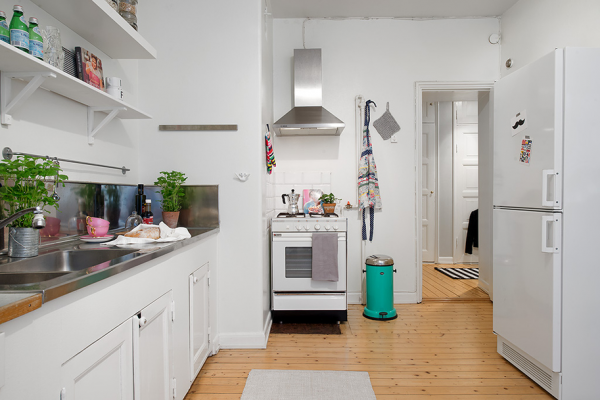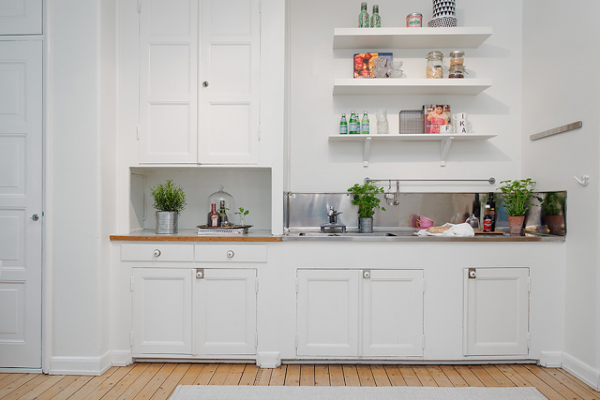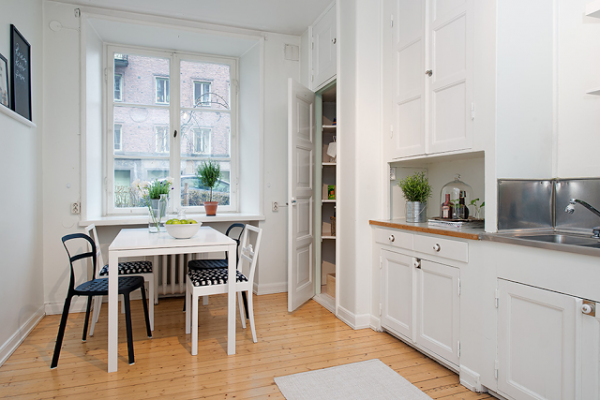 The kitchen and living room kind of feel like one area. Everything is just so open that you don't notice how small the home is. The kitchen even has its own little dining space, adorned with a touch of black and white decor, bringing the space full circle into the living room. It really is an adorable little area, but perfect for a night in of cooking.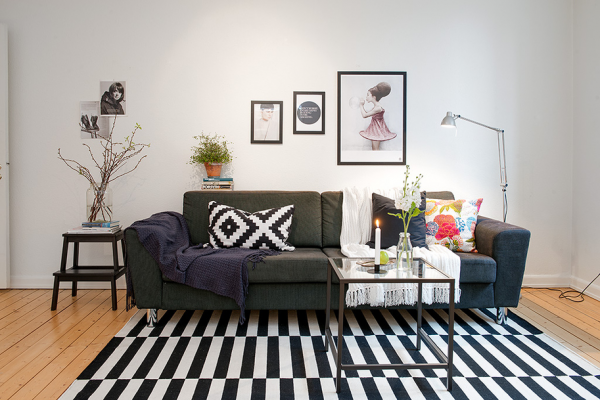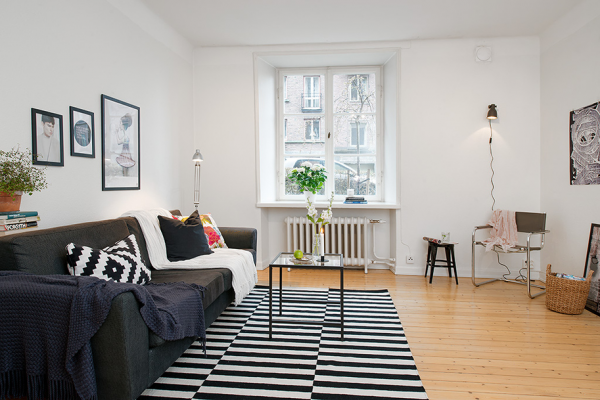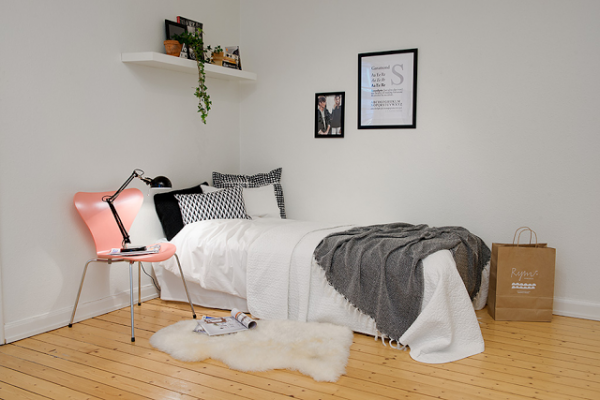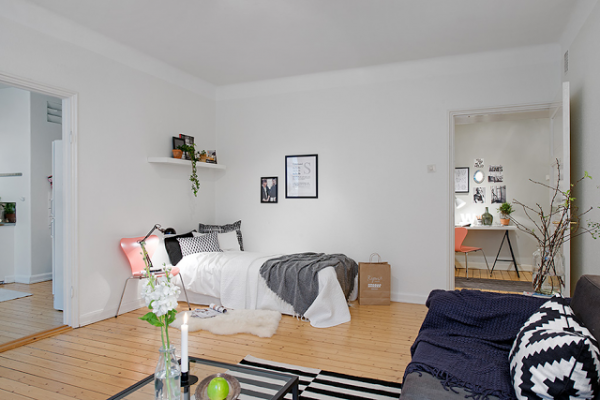 The living room is actually also the bedroom. You'll see a small bed in the corner, but the color scheme and set up of it fits in perfectly with the black and white decor of the room. From one angle the room looks like it is the bedroom, from the other it looks like the living room. The lay out of everything is just so perfect!