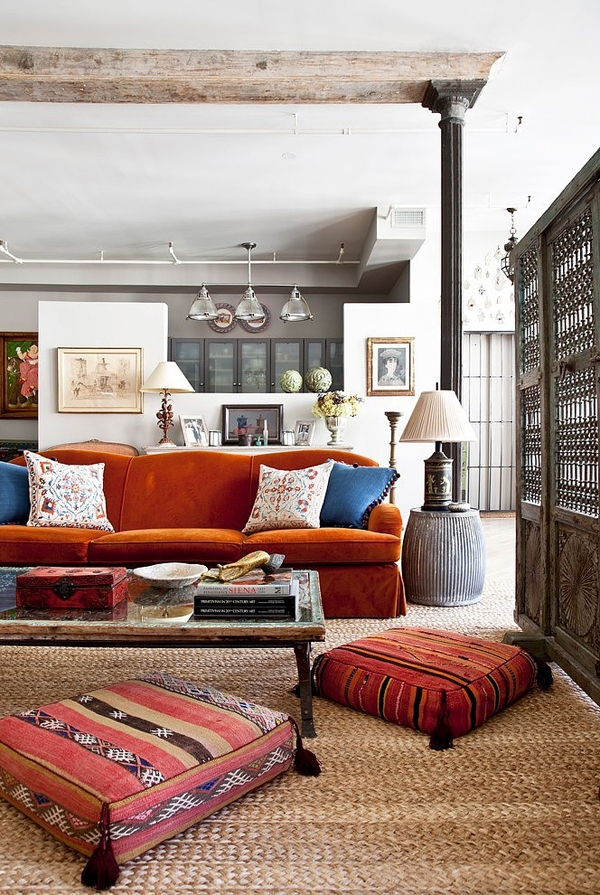 Located in Tribeca, New York, this fantastically unique loft designed by Debora French Designs, pulls inspiration from just about every culture you can think of. In this space, outstanding colors, one of a kind décor, and amazing design, create a fashionable and attractive home
An orange sofa sits in the middle of the living room, brightening and enlivening the space. Fabulously patterned pillows and wonderful blue pillows line the sofa, adding beautiful color and lovely interest. We love the textured area rug and the floor pillows, they add so much liveliness to this outstanding design. The rustic coffee table is full of books and décor, and an amazing gray side table has a superb black, gold, and cream lamp sitting on top of it. The section of wood in the ceiling is gorgeous, adding even more character to this unique loft.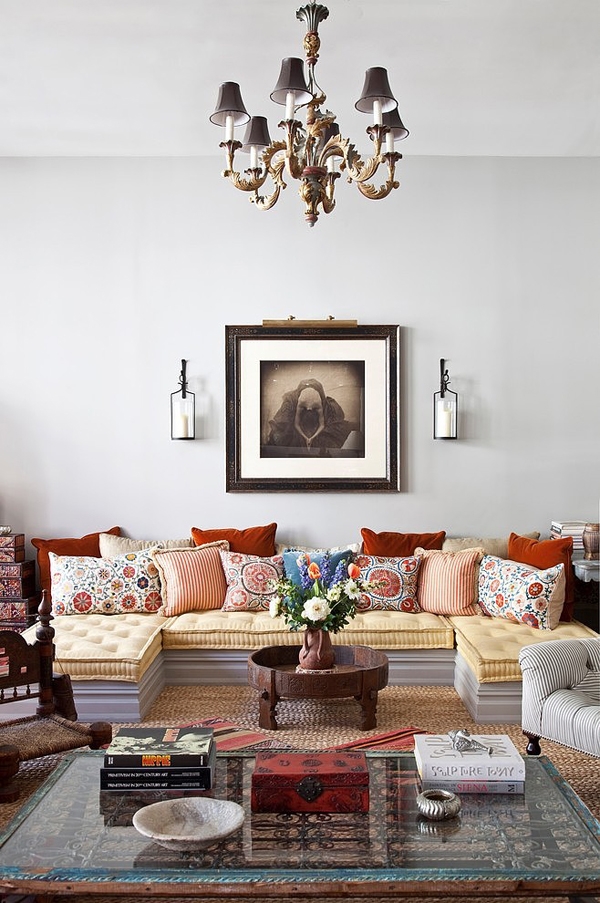 We adore this space. The sofa is phenomenal with its pale yellow cushions and its large amount of striking accent pillows. In the middle of the sofa, the coffee table is one of a kind, and it is fabulously complemented by a rustic vase full of bright flowers. The artwork and the sconces perfectly frame the seating area, bringing even more interest to this divine design.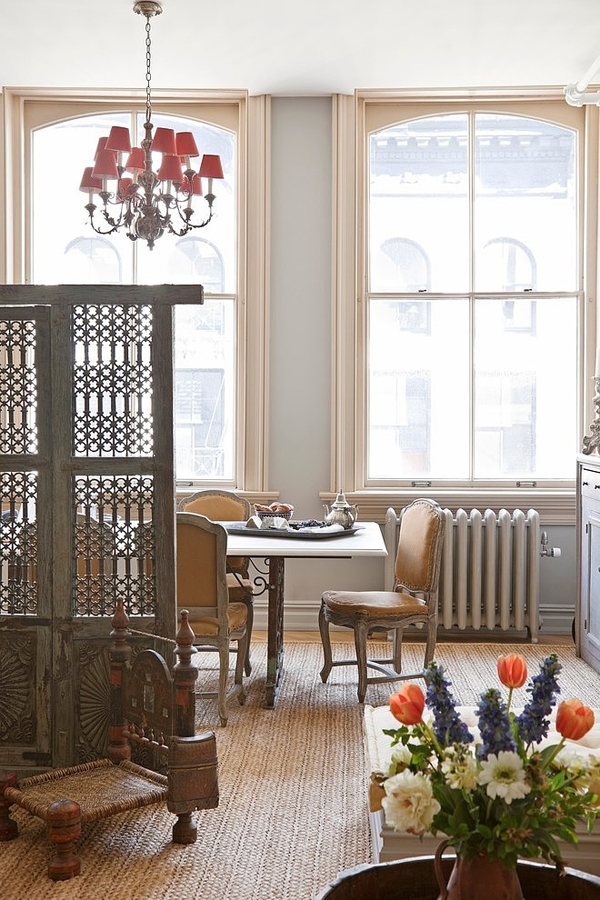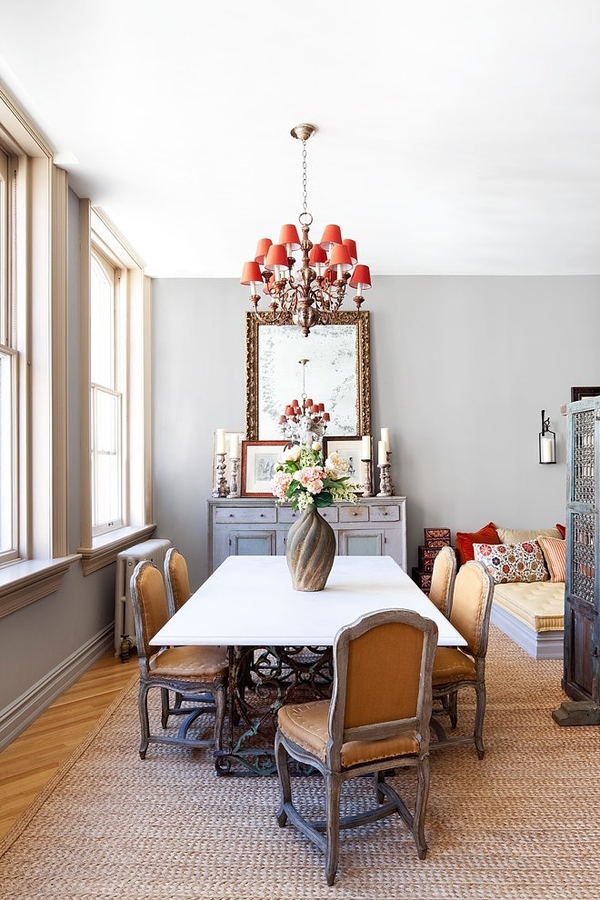 The dining area has a romantic feel in this unique loft. A detailed divider effectively separates the space, and large windows provide a lot of natural light. We love the cream window frames, they add so much coziness to the room. The dining room table is white with elegant legs, and the chairs are wooden with toasty caramel cushions. The light gray walls look phenomenal with the coral chandelier, and the worn cabinet is awesome. The candle holders and the artwork bring a lot of elegance to this enchanting room.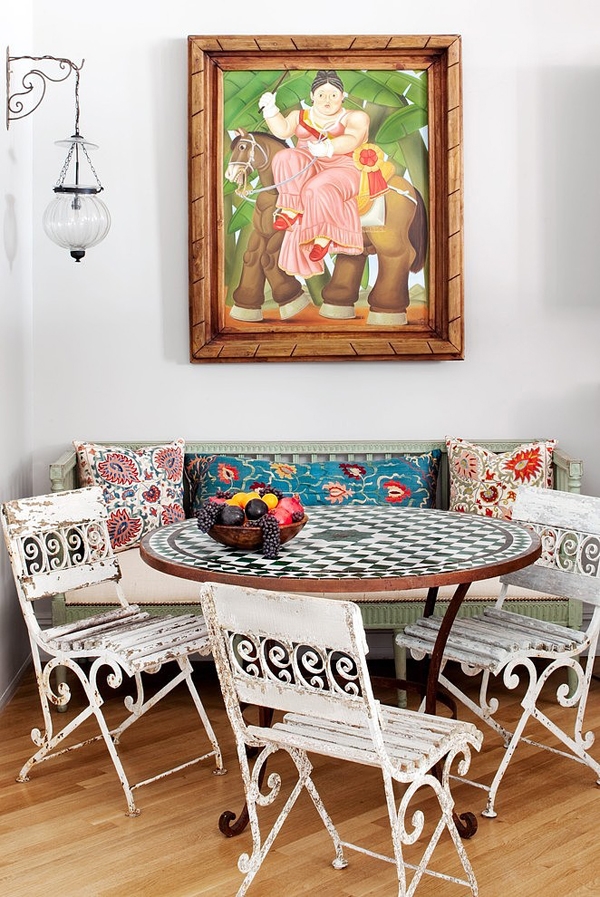 This area is adorable with its white shabby chic chairs, sublime artwork, checkered table, bright accent pillows, and green bench. The lighting is radiant, perfectly complementing this marvelous space.