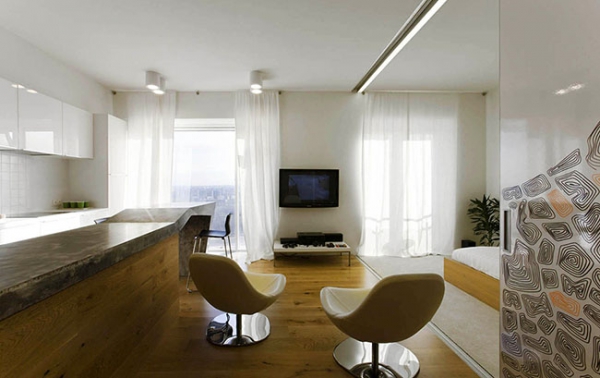 Life is full of simple pleasures. Life is also abundant in sophisticated designs of all kinds, both big and small. A good example of that would be our featured studio apartment located in Dubrovka, Russia. This particular creative studio design belongs to Peter Zaytsev, who is one of the head owners of Za Bor Architects. This studio apartment, with a size of 560 square feet, is reminiscent of his style which highly encourages contours and distinction.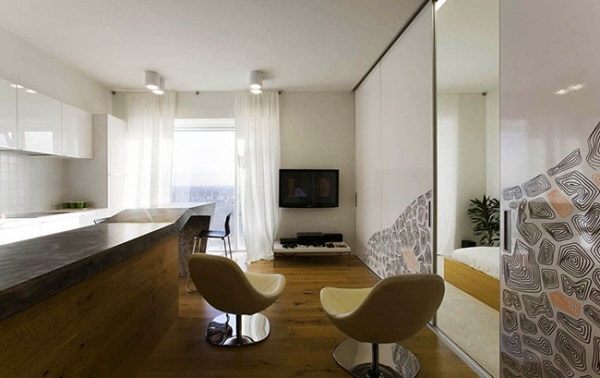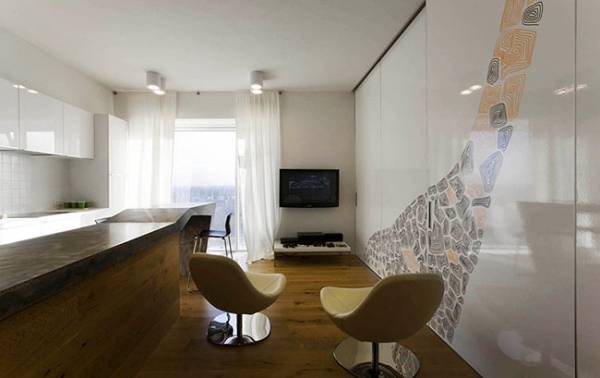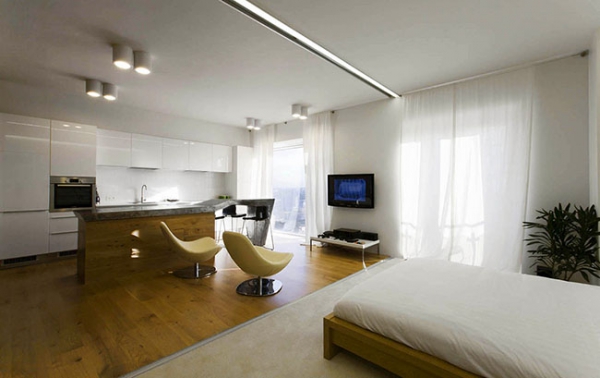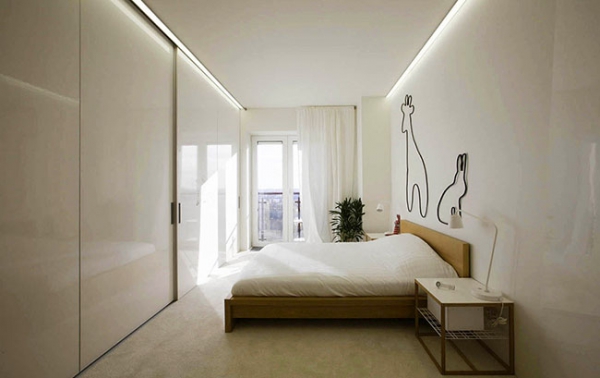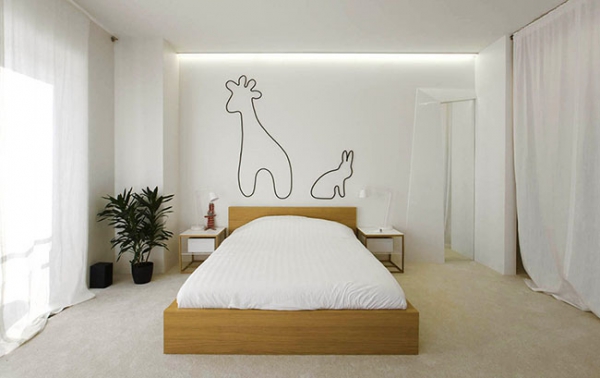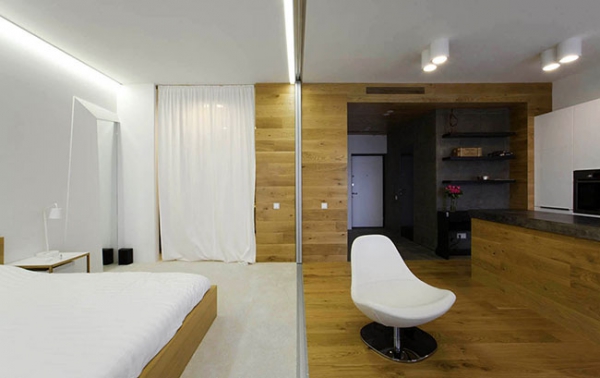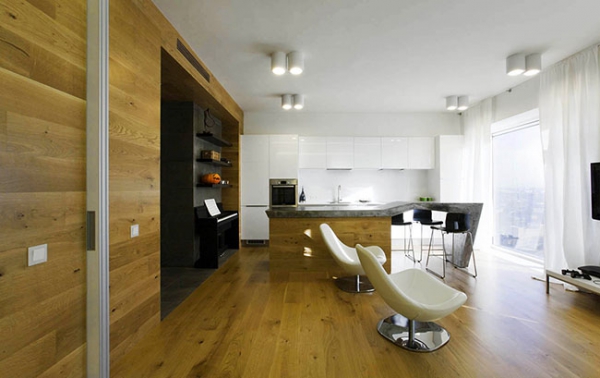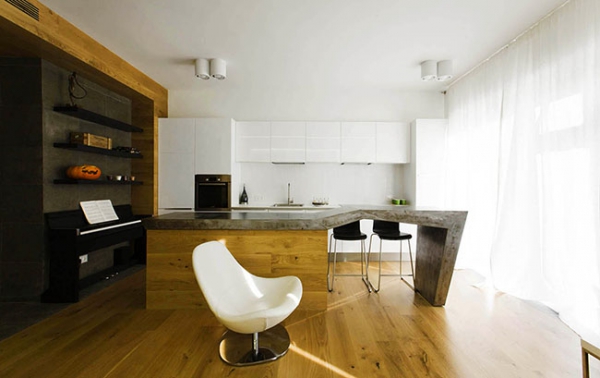 Upon walking into this striking home, we are instantly brought into the living room which greets us with wind-swept curtains and sunlight. The hardwood floors are a great contrast to the simple white walls and cabinets. To add some dimension in the room, modern rounded chairs are added to encourage shape throughout. To the right, we can see that there is a partition that opens up to reveal the bedroom on the other side. The coolest thing about this partition is that its panels also serve as a functional whiteboard! You can create many memos throughout the week or draw a beautiful masterpiece of a giraffe to enhance your creative studio design, as shown in this home. The giraffe theme also continues on into the bedroom to give it a little safari spice, along with a light touch of plant life. Lastly, the kitchen area to the left gives us a feeling of reverse décor design by incorporating a bigger taste of hardwood paneling with grey counter to balance out the contrast.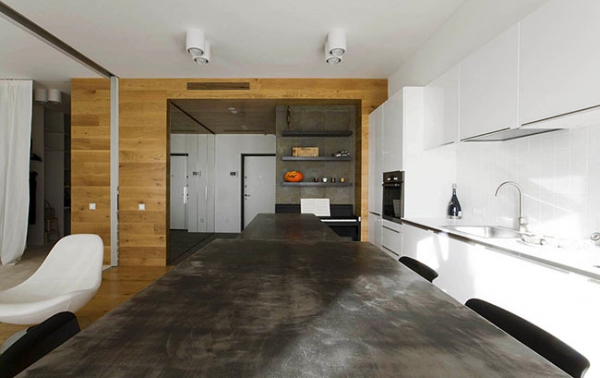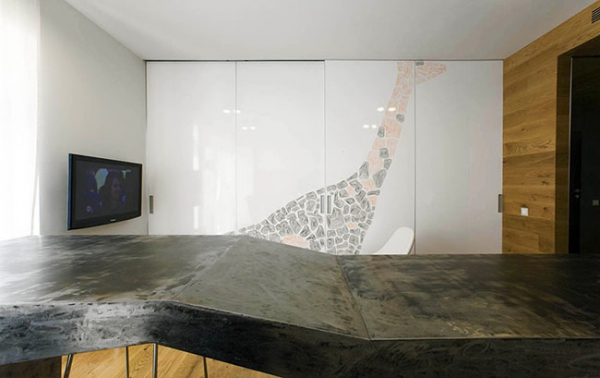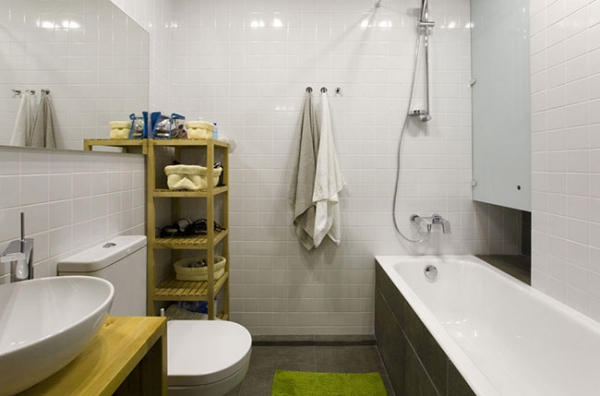 This creative studio design is great for a single individual who enjoys comfortable, less complicated way to live.