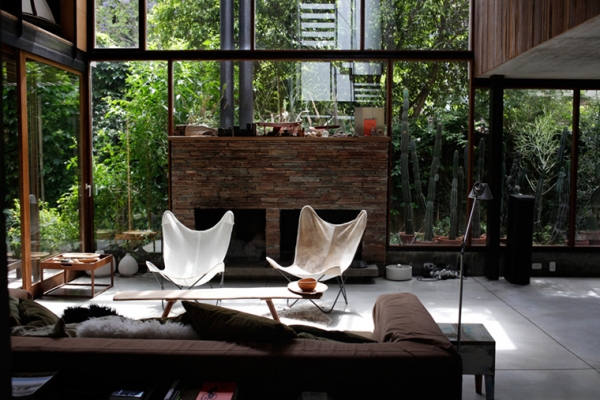 This creative home environment sits outside of Buenos Aires, Argentina, and it was designed by Alejandro Sticotti.
Just look at those gorgeous windows. We are in love with the double brick fireplace, it brings so much interest to the design. In this seating area a chocolate sofa with fabulous accent pillows occupies the space. Wooden tables, including the rectangular coffee table, keep the design earthy and grounded, connecting to the surrounding landscape. The chairs are beautiful, adding a bit of variety to the design with their curves. Gray floors fill the space, keeping the color palette neutral but stunning.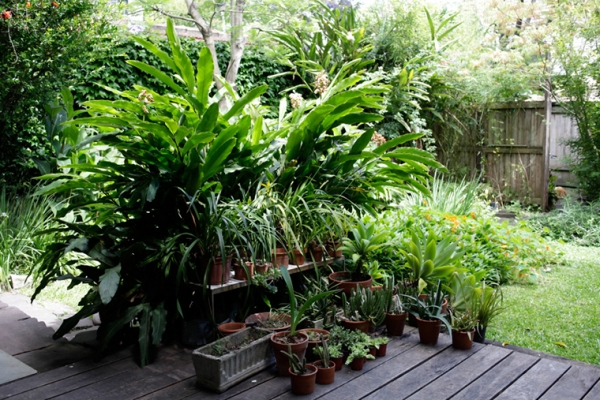 The landscape surrounding this creative home environment is absolutely gorgeous. The plants and tall trees are beautiful, and they provide a bit of privacy: simply perfect.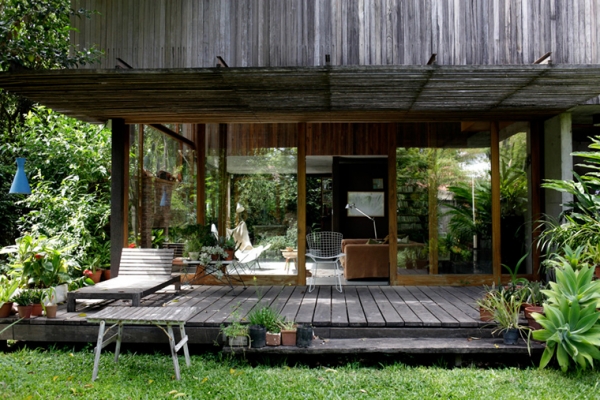 The wooden exterior of the home fits in perfectly with the landscape. The covered porch has a wooden lounger, potted plants, a beautiful table, and a fantastic chair. We love the brown trim on the windows, it adds a wonderful warmth to the gray exterior.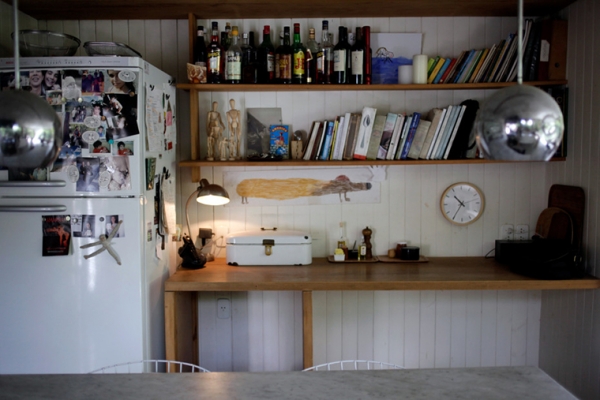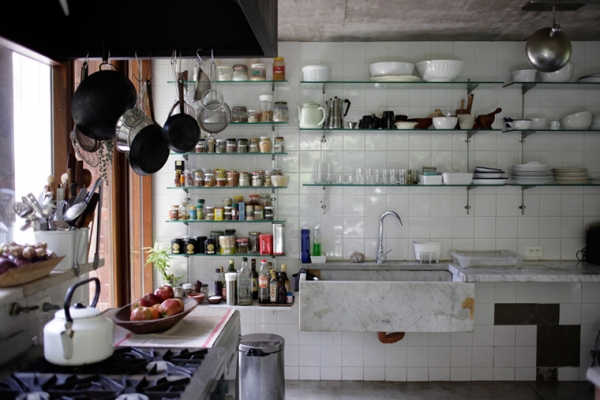 The kitchen is excellent in this creative home environment. We adore the marble farmhouse sink, it brings a dose of elegance to this cozy space. White tile fills the walls and concrete fills the ceiling and the floor. The glass shelves are magnificent, allowing the kitchen necessities to become the decoration, adding even more interest to this unique design.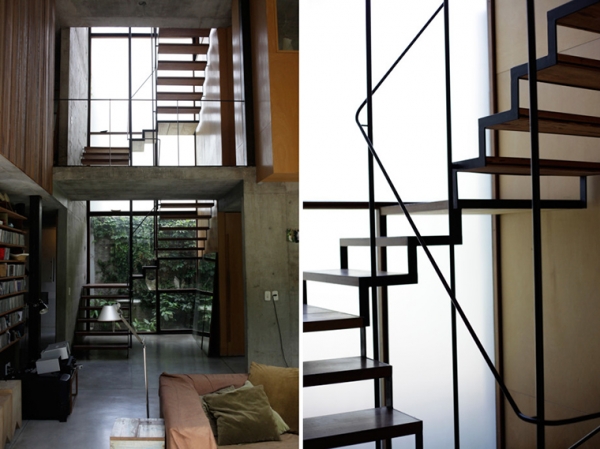 So much space. And the stairs are delightfully sleek.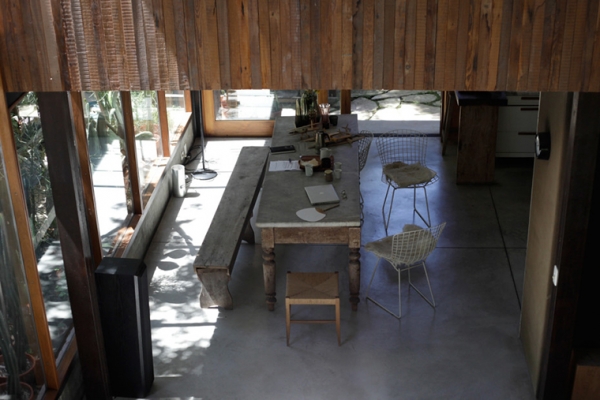 The dining area has a wooden and concrete dining table, an amazing bench, a stool, and lovely chairs: rustic and beautiful.