Located close to Barcelona, in Castellar del Vallés, sits this gorgeous barn home. Designed by Sauquet Arquitectes, this outstanding house, is wonderfully cozy and beautifully constructed.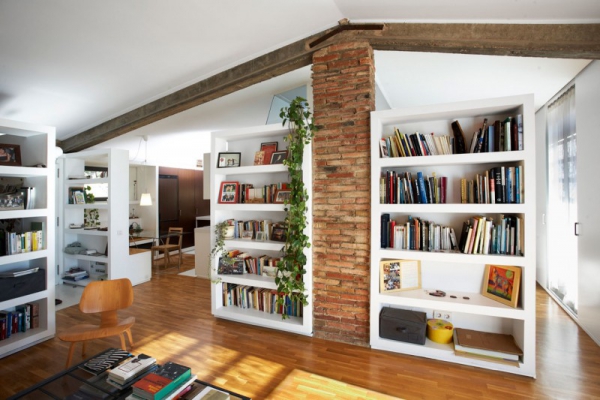 The shelving in the home is absolutely gorgeous. We adore the brick and the dark beam framing the ceiling, and the hardwoods are lovely.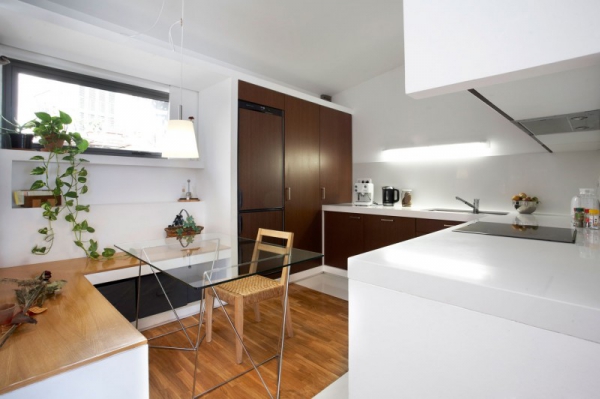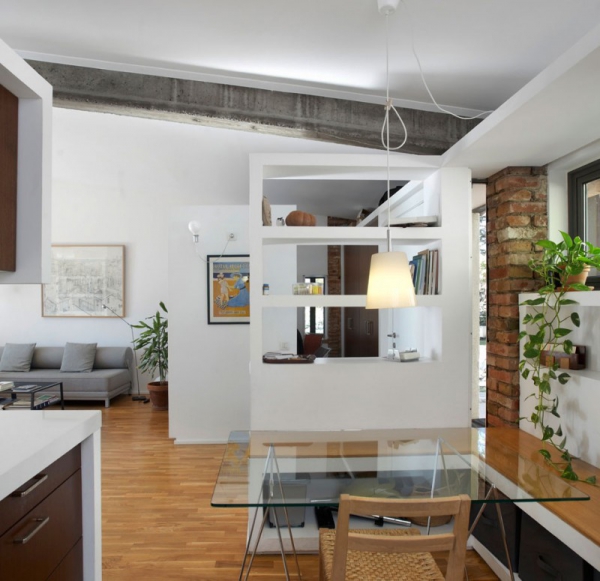 The kitchen is sleek and inviting in this barn home. We love the way the design seems to wrap itself around you. A white and wooden bench, a glass table, and a beautiful chair, complete the seating area. A rectangular window provides a significant amount of natural light, and built-in shelving provides additional storage. The plants are fabulous, adding a bit more liveliness to the space. The dark wood opposes the bright white in the room, adding interest to the design.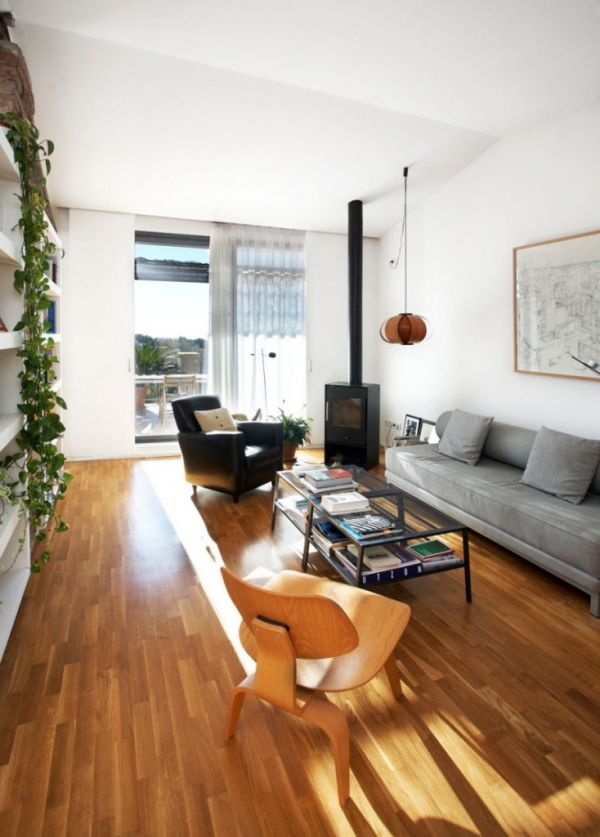 The living space is perfectly done. Large windows allow the sunlight to pour in, and sheer curtains provide a bit of privacy. A modern gray sofa sits against the wall. A black and glass table provides a space for books, and a wooden chair and a black chair provide additional seating. An amazing drawing sits above the sofa, decorating the seating area, and a black fireplace is placed in the corner, adding even more of a cozy factor to this outstanding barn home. The light hanging from the ceiling is phenomenal, it adds a bit more personality to the space.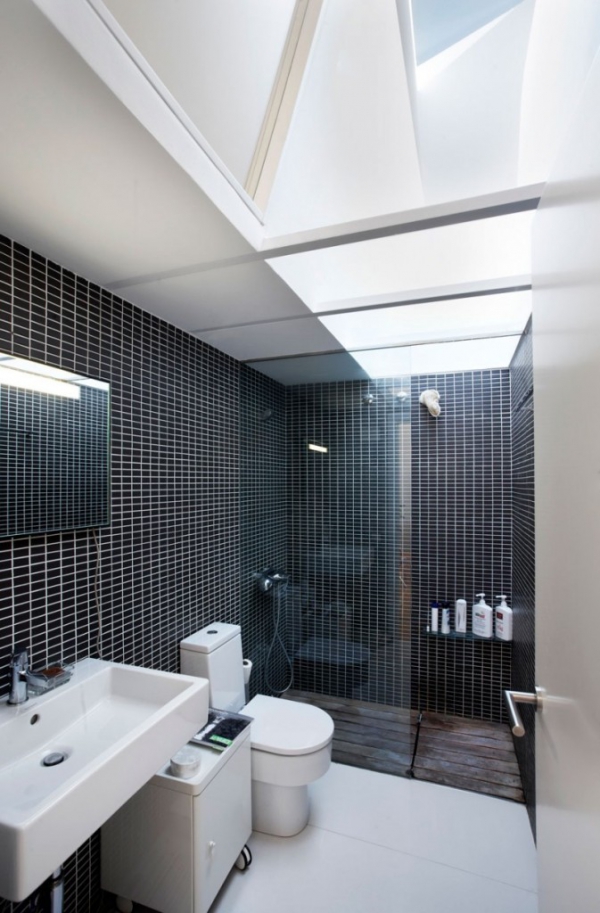 The bathroom is magnificently done. Black tile runs from floor to ceiling, and a glass shower is placed towards the back of the room. We adore the wooden floor in the shower, it gives the bathroom a kind of earthy spa feeling. Sleek fixtures and an awesome skylight complete this lovely design: simple and beautiful.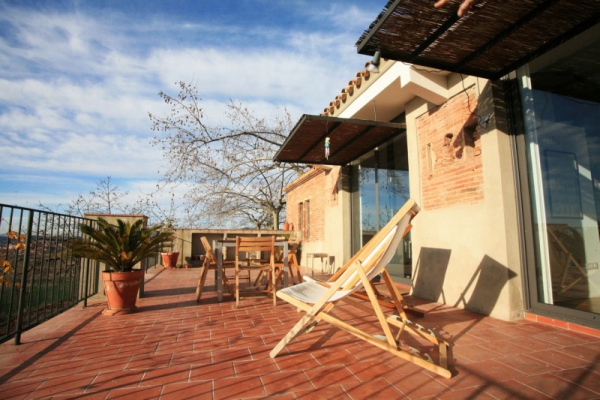 Photos: Starp Estudi
The outdoor space has wonderful red and brown tones, fashioning a warm and inviting environment.
Do you like this barn home?