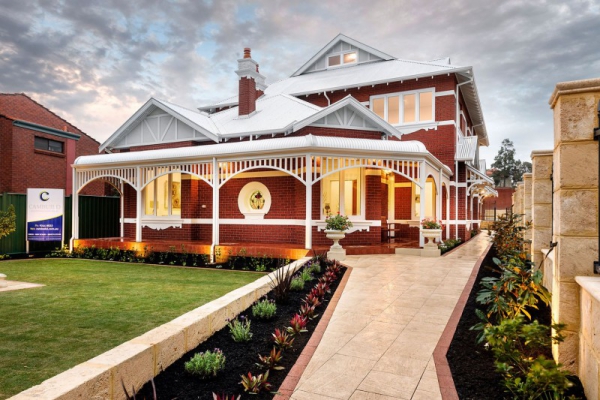 This beautiful and elegant house, designed by Perth-based Cambuild, is a true testament to what restoration can do for a home. The home has been tastefully renovated, holding onto some of the original home, while transforming into the modern beauty you see before you. As you approach the home the outside has especially maintained its classic look, with a facelift of course. The brickwork on it really is very outstanding though; it really revamped the outside appearance of the home. It is quite amazing what relaying brick can do for the appearance of a home of structure. However, there's a good chance what awaits you inside will impress you more than the exterior of this beautiful home.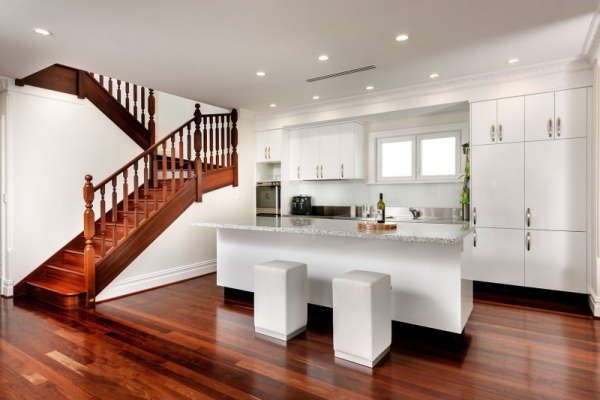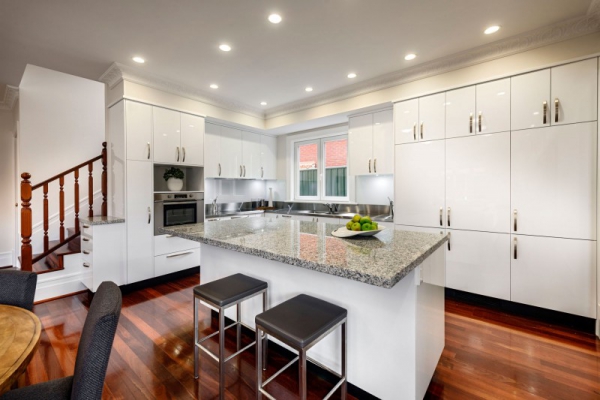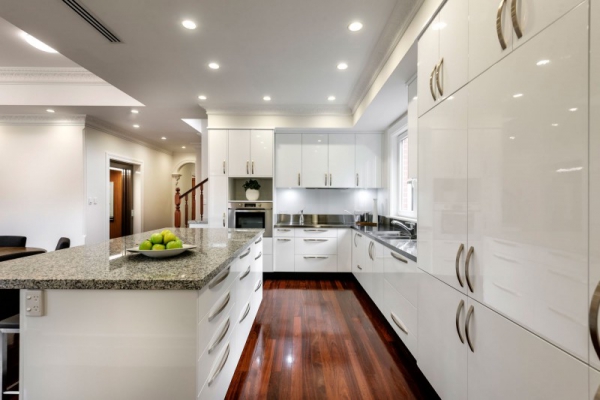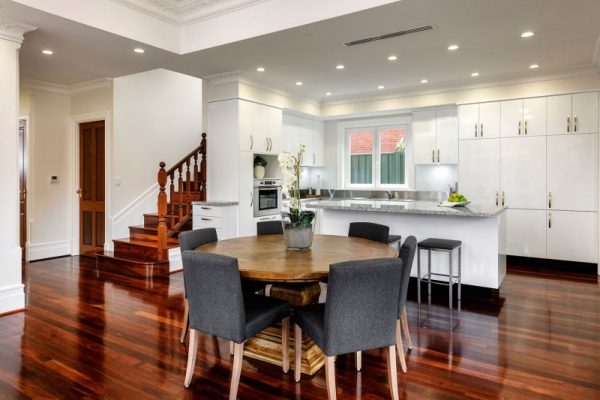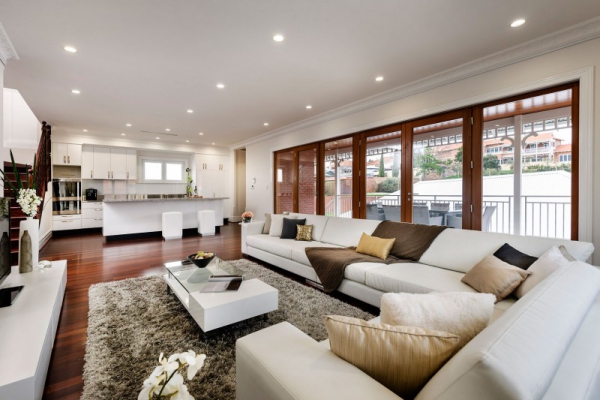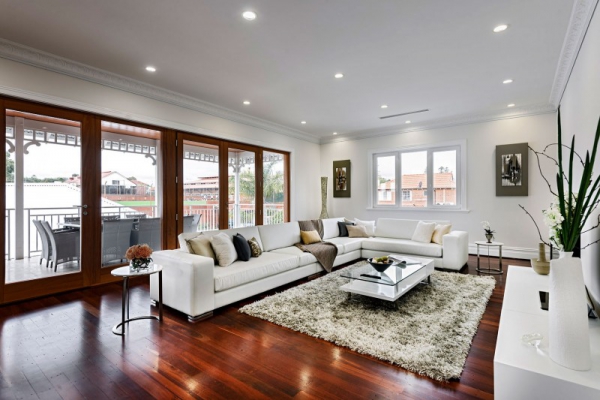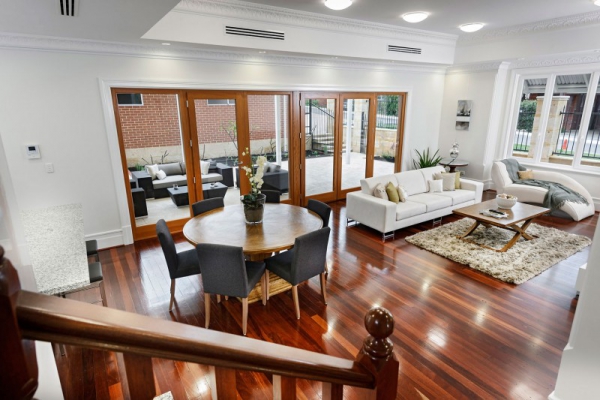 As we've seen with so many other homes, white reigns supreme in this elegant house, covering every single wall in the interior of the home. The dark stained Jarrah floorboards contrast wonderfully with the crisp white, while the timber staircase and granite countertops are excellent additions of dark hues as well. The furniture chosen for each room has been done impeccably; neutral tones that flow from each room makes the house one seamless masterpiece. The creams, greys, blacks, and hints of gold are wonderful accents to the otherwise very simple color scheme going on throughout the home.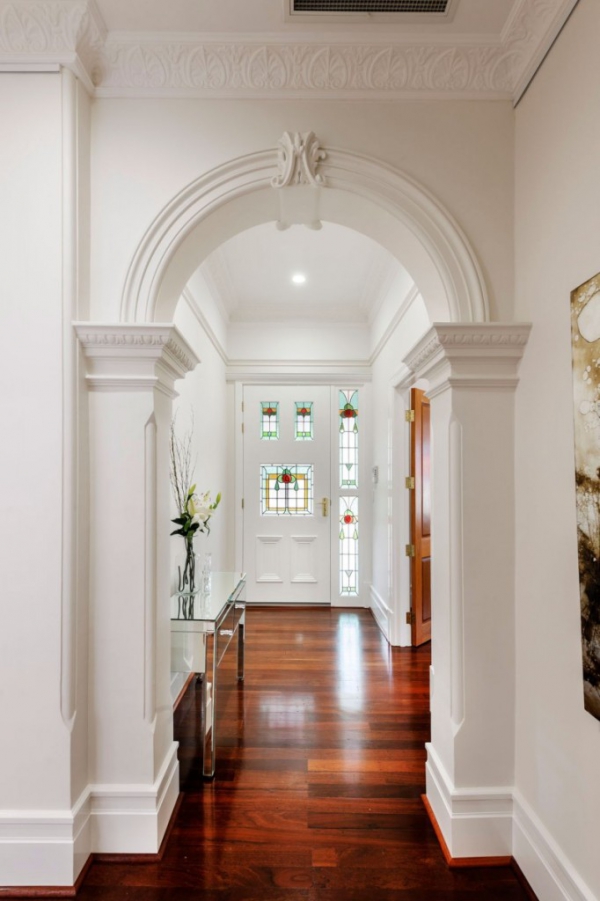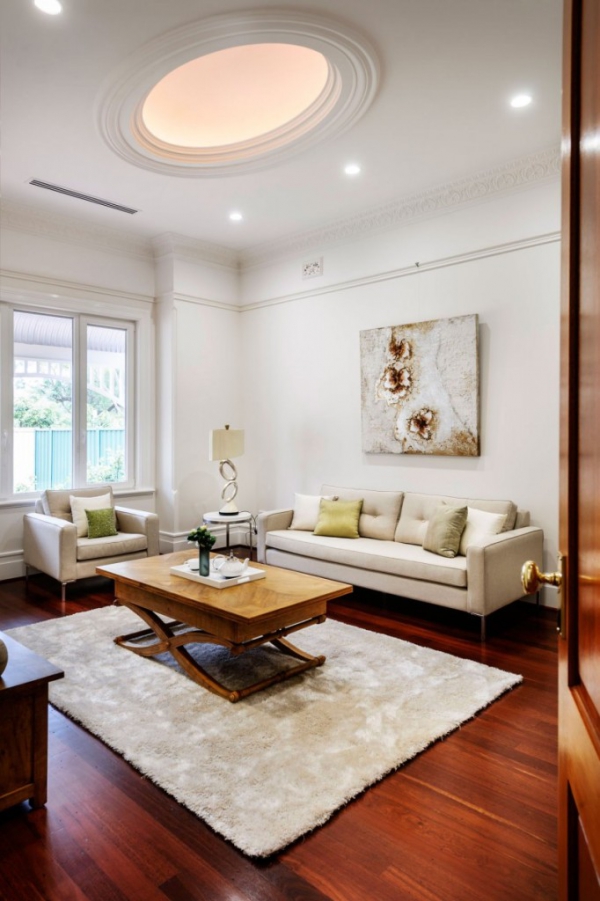 The crown molding on the ceilings is another excellent example of the original beauty that was maintained in the renovation of this elegant house. It is such a good balance between the old and the new; it's a natural existence.
The renovation of this home really shows you what is possible, but furthers that in the fact that once they were done with the transformation of the house, it didn't take a overexertion of decorating to make this already beautiful house anymore elegant.