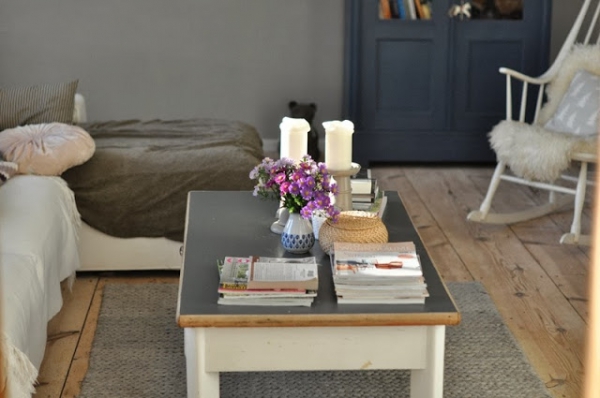 We know that not everyone likes the fast-paced lifestyle of city living. Others may not even really care for the more contemporary style of home either. And that's okay! There is truly a perfect home and design out there for everyone! But for today, we want to focus on the individuals who are lovers of the open countryside. This lovely rural house is brought to us by Katrin, a blogger from Berlin, Germany, who documents her home and personal life in a captivating way.
Katrin's home gives us the feeling of reflection, stillness, and less stressful living. Her lovely rural house is surrounded by beautiful fields and nature that is especially a plus for her best pet buddy, Ludwig. Her home is away enough from the town to not have to deal with any disturbances, yet she still feels connected. As we enter into the home, we can see that the décor has a slight vintage feel with just a touch of modern accents. Katrin makes sure to include a grounding natural element in her home with the use of an exposed wooden design in her bedroom. The use of soft blues and purples are a reminder that it's OK to kick your shoes off and take the edge off sometimes!
This lovely rural house allows you the ability to look at everything in a different and refreshing way. With a home such as this one, you are guaranteed to always have a clear mind and focus.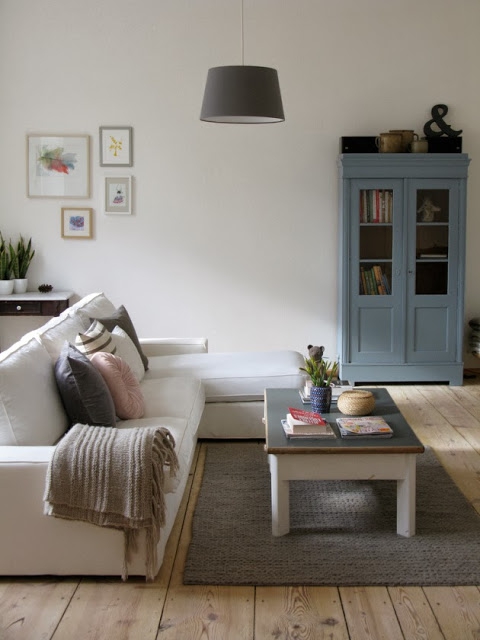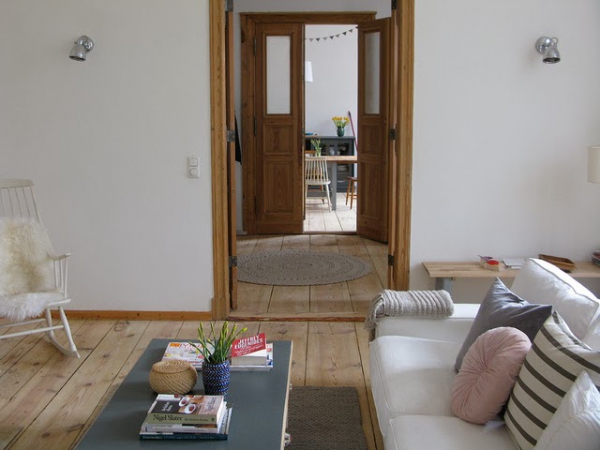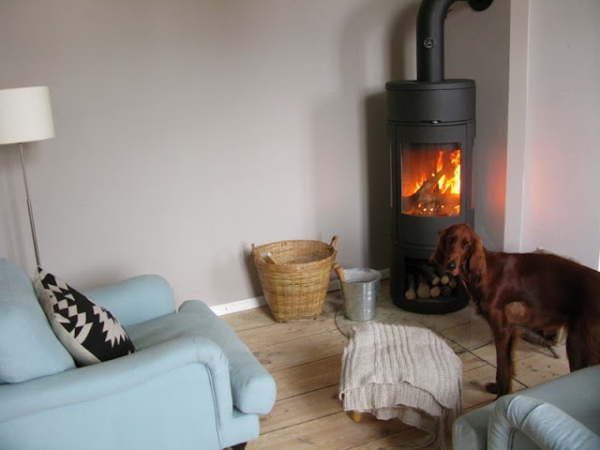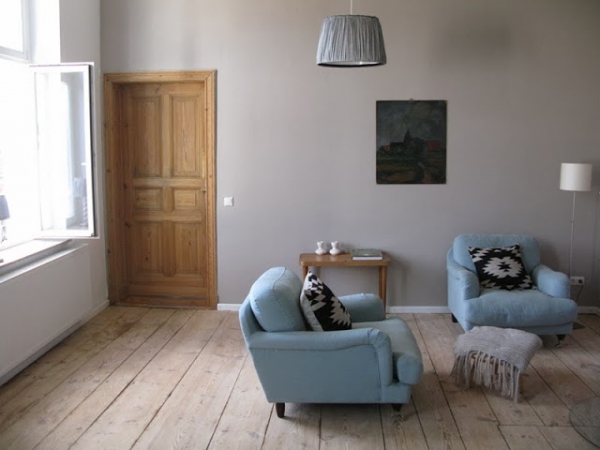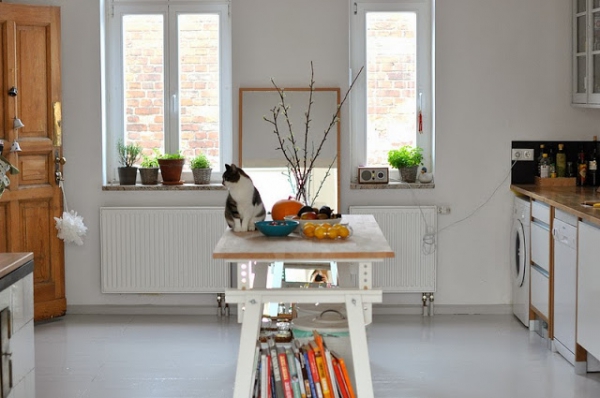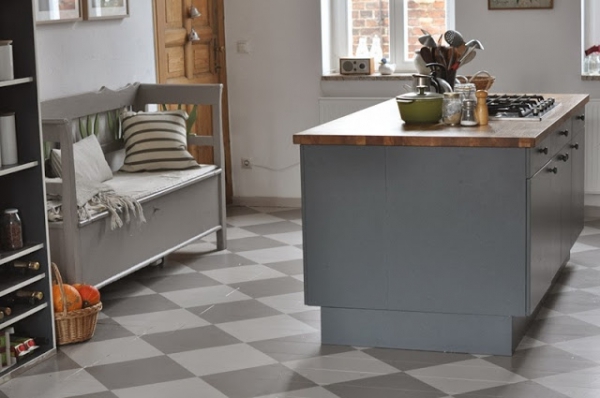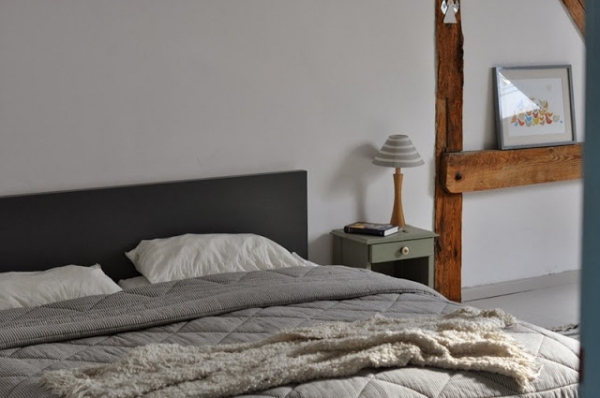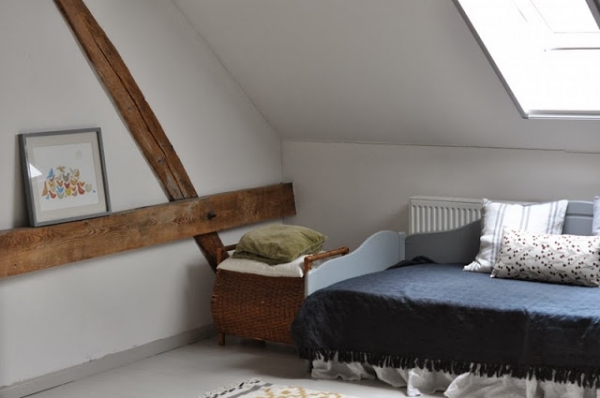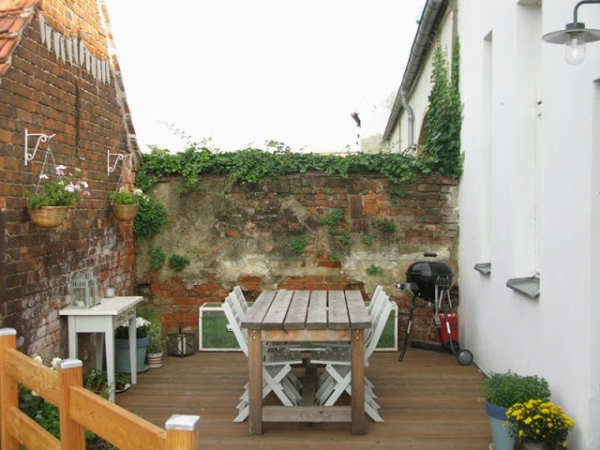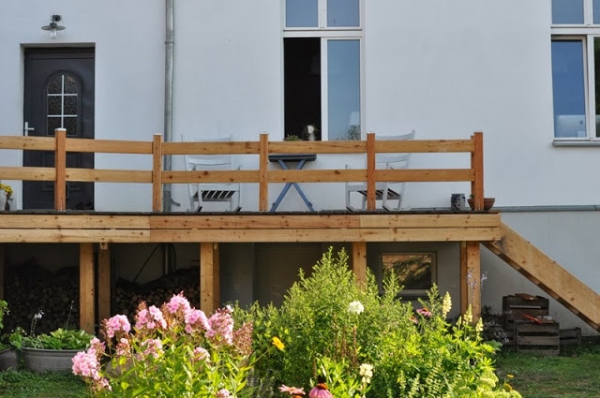 Images found here