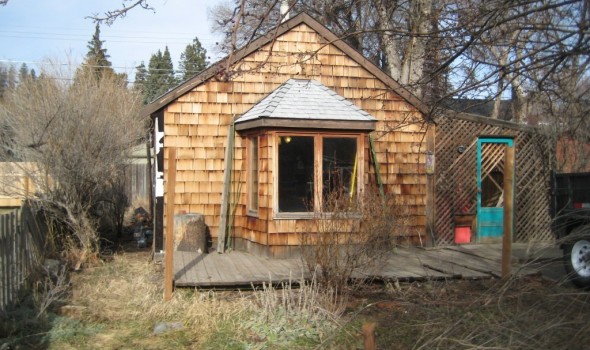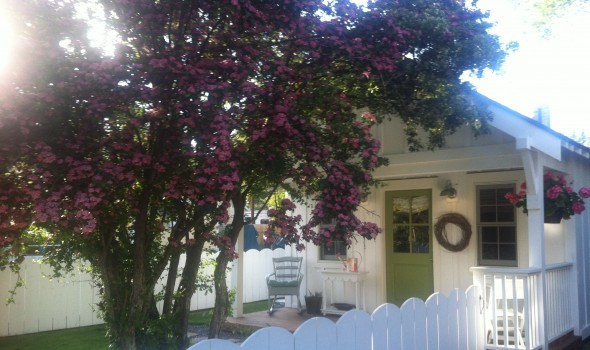 This tiny cottage in Bend, Oregon has been totally transformed by designer Sarah Phipps who has made a fantastic job of the cottage renovation. The cottage has seen a lot of changes and at almost 100 years old was certainly looking past its prime. But since the location was great and Sarah has an eye for character she decided that the future was a cottage renovation that would bring the tiny building back to life.
Under the worn out and rotten cedar shingles Sarah found the original wooden siding of the building, this cottage renovation was somewhat of a challenge with more surprises along the way. The living room and kitchen were transformed with white paint and bold patterns; a wood burning stove provides a focal point and heats the cottage very well. A bay window was removed to make extra living space and allow for a second bathroom in this cottage renovation.
A claw foot tub stands proudly in the main bathroom, a recycled piece that was found on Craigslist, this goes very well with the black and white theme in this room. Everywhere you look there are accents of color found in the paintings, furniture and accessories. This cottage has become the perfect tiny home.
Тext is copyright to ©Adorable Home – interior design and decorating ideas