Built by Atelier Tekuto, you can find the Boundary house in Japan, in an urbanization control zone. The architects of this urban architecture wanted to make sure they retained and highlighted the connection to nature.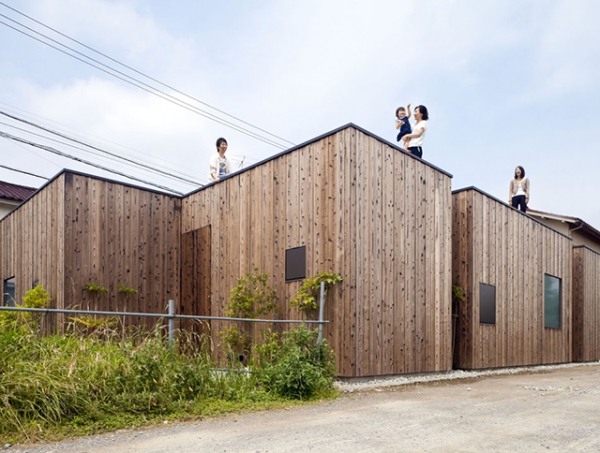 The rectangles used in the construction of this home are spectacular. The exterior is Japanese cedar wood, and it gives the house a fantastic texture. Bright greenery sits off to the side, completing the earthy feel of the urban architecture. Windows seem to be sporadically placed, adding interest to the outside of the home.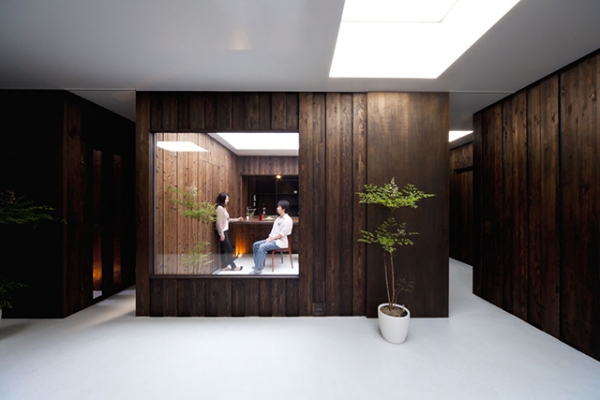 We love the combination of the light floors and the dark wooden material. They create a striking contrast in the home. Different sections of this house are united into a labyrinth-like form, bringing a unique quality to the urban architecture. The plants are a fabulous touch, brightening and decorating the interior.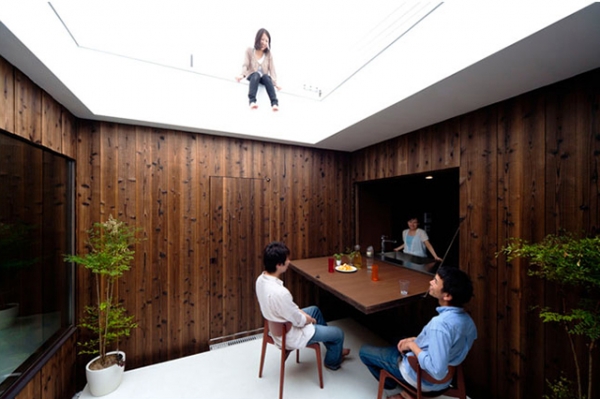 The doors in this house are barely noticeable, only recognized by a faint outline. The connection between the kitchen and the dining room reminds us of a restaurant. The table folds back into the wall, allowing the rooms to be completely separate at a moments notice. The ceiling opens to the sky, solidifying the connection with nature, and providing natural light and ventilation.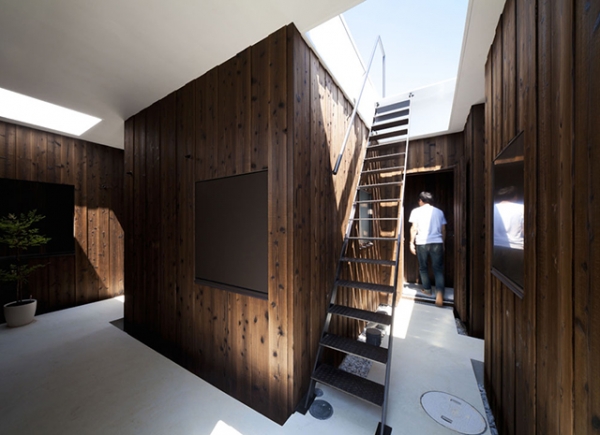 A slender staircase leads to the upper outdoor area, making it easy to get in and out of this beautiful home.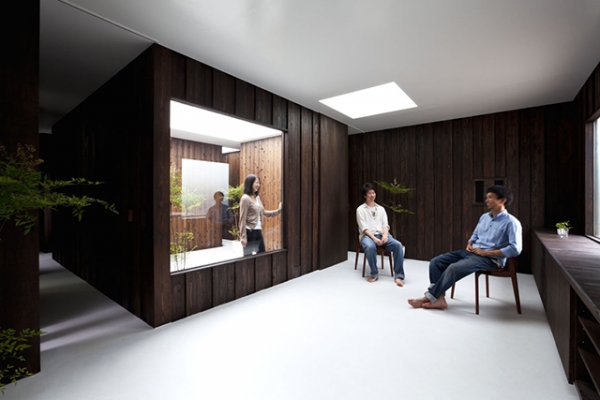 We adore the way this urban architecture plays with the indoor/outdoor experience. Even when you're inside the home, an outside experience is created by the windows and the other closed off sections in the home.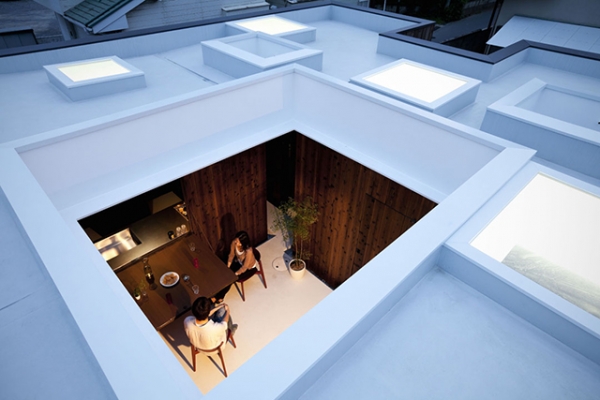 Photos © Toshihiro Sobajima
From this view, we get to see the stunning roof of the house, and all of its different openings. The continued geometric shapes are gorgeous, connecting and adding interest to the structure of this amazing space.
An outstanding design!