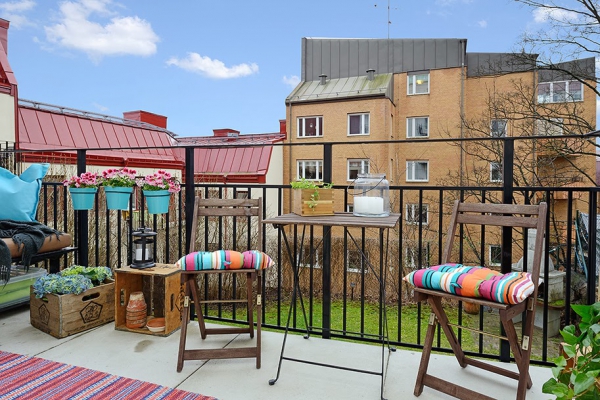 Bring the party to your place all year round with today's featured home design. The festive and fun colors of this colorful modern interior design are sure to be the talk of the town! At only 603 square feet, this vivacious apartment, located in Linnaeus, Sweden, never has a dull moment.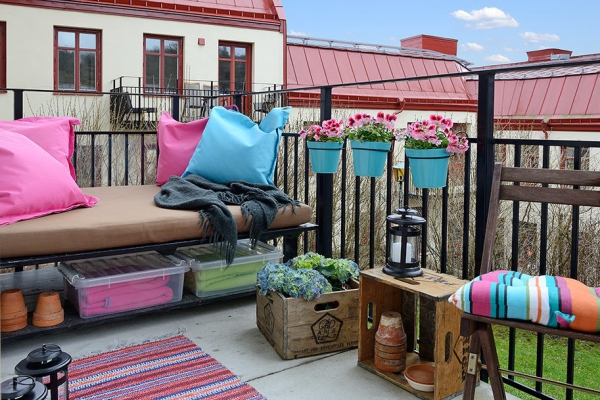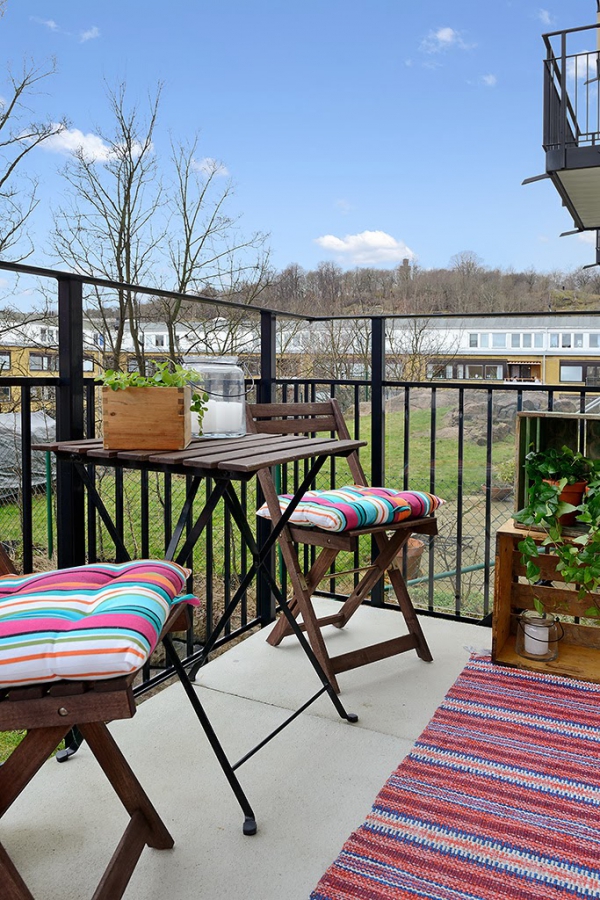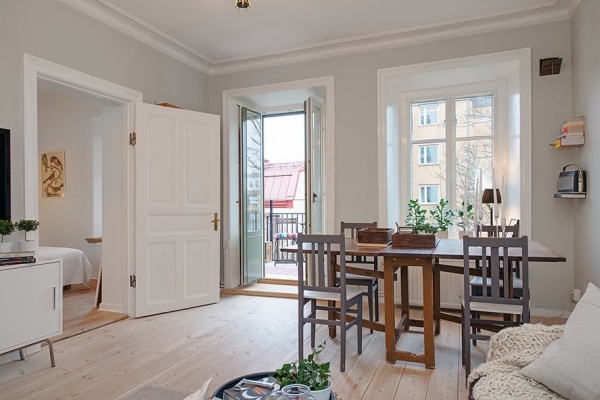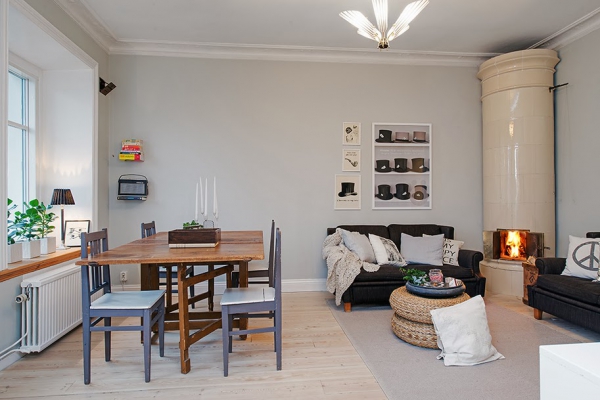 On the deck of this playful apartment, our eyes are intensely drawn to the contrast of colors of fuchsia, blue and orange. These fun colors are paired with rustic crate accents and flower pots that help to balance the décor. Coming into the apartment, the scene is calmed down a bit with grounding color themes that include light gray and ivory tones. The simple dining room furniture delivers a modest touch as well. The use of different textures encourages a contemporary flow that adds to the vintage wood furnace.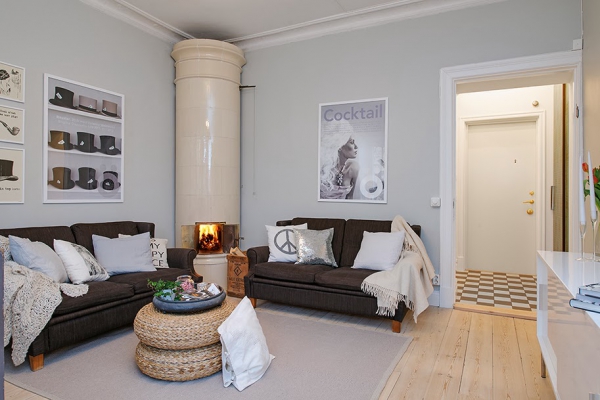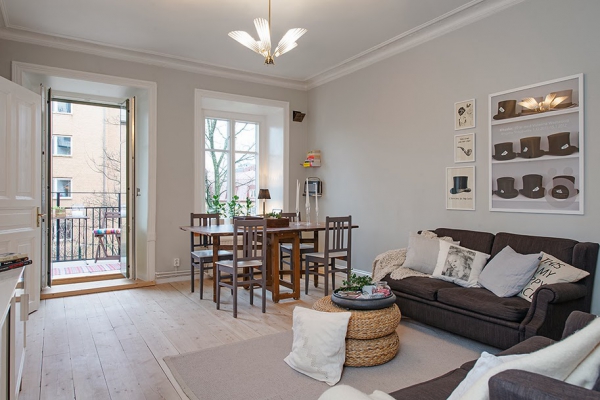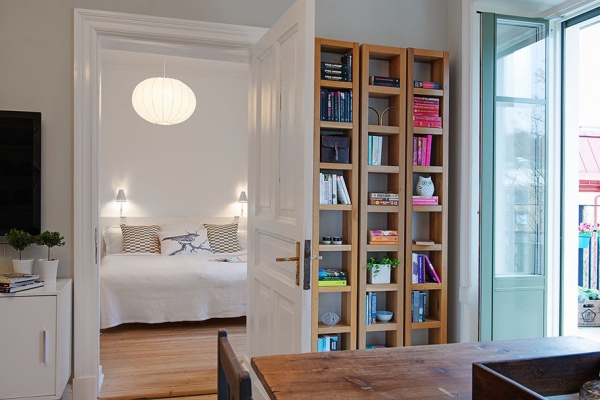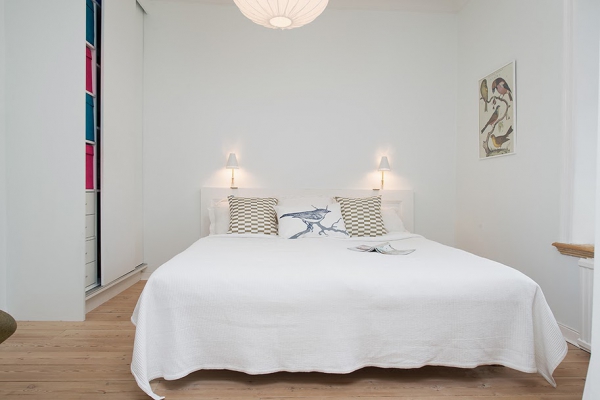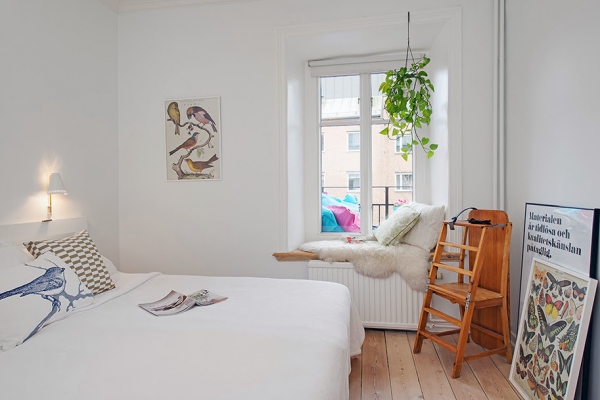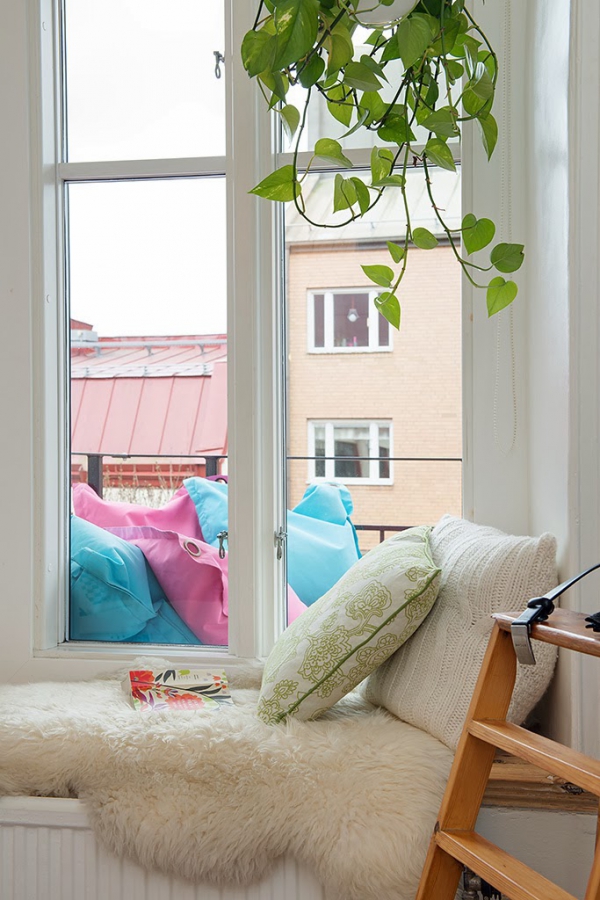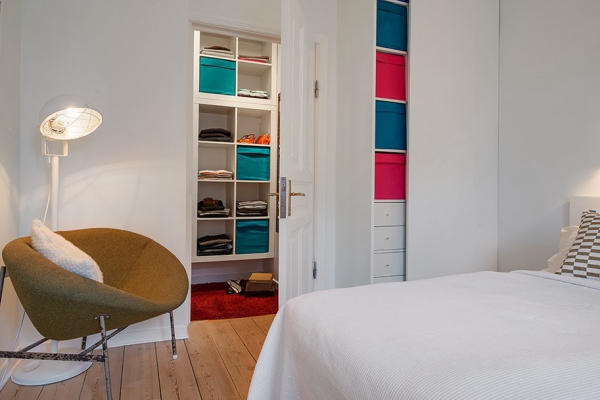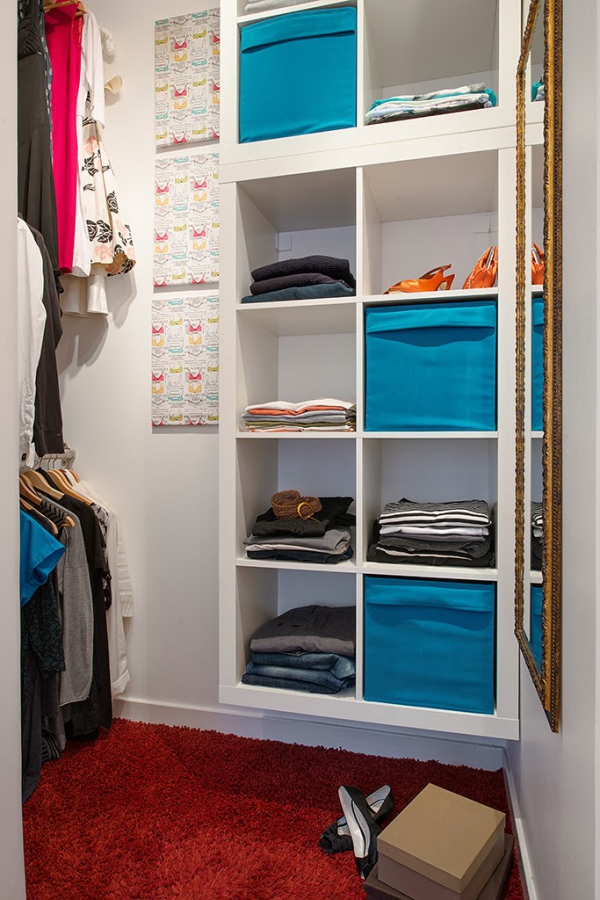 One main feature to note about this Swedish apartment is that the concept of inventive organization is apparent throughout each room. The idea of organization is to implement space-saving techniques that create the illusion of more space in this compact home. We see this effective design idea used mostly in the bedroom. The colorful modern interior incorporates even more fun color décor while also boosting organization by creating vertical shelves of convenient storage. The use of the vertical means of storage greatly changes the dynamics of space that is needed in the bedroom.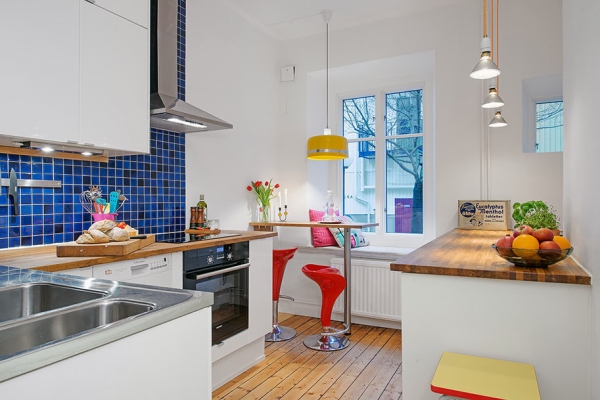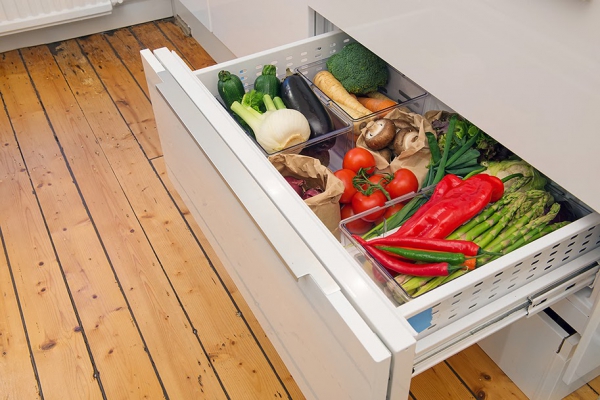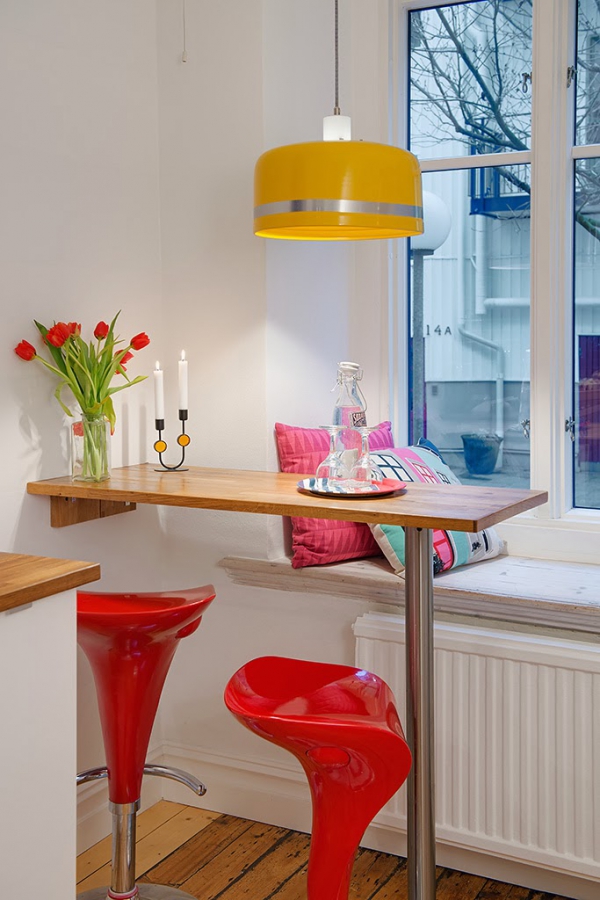 We are then brought into the kitchen, which seems to be the epicenter of all the colorful modern interior design occurring in this jolly apartment. Here, you get a taste of both the past and present with vivid vintage décor items such as different retro odds and ends and funky hanging ceiling lights. The modern red chairs charm you into sitting in them by putting a new twist in how you view your kitchen.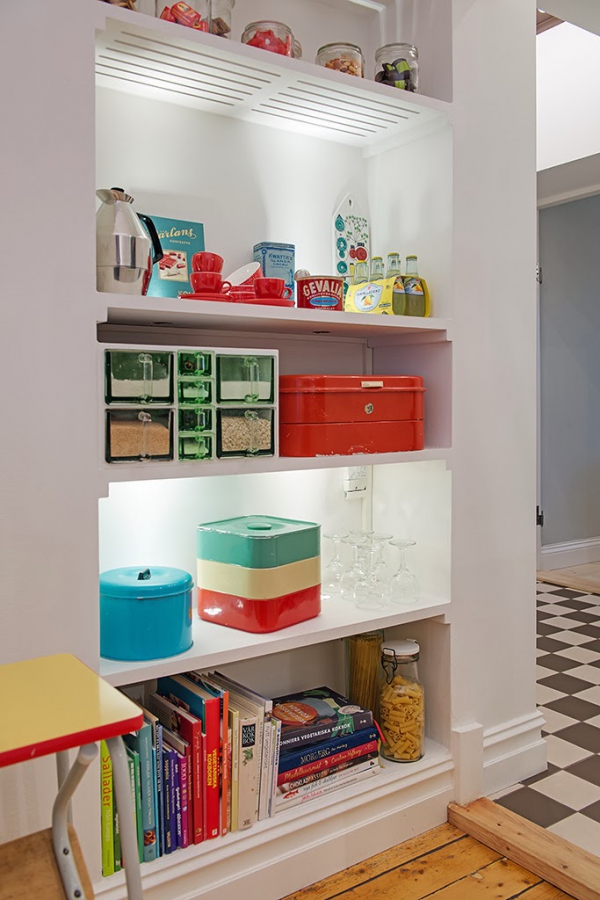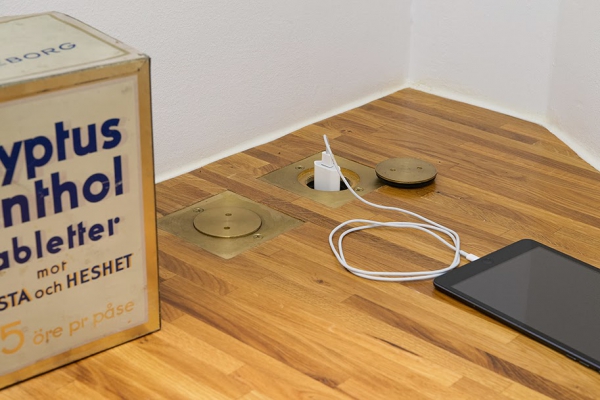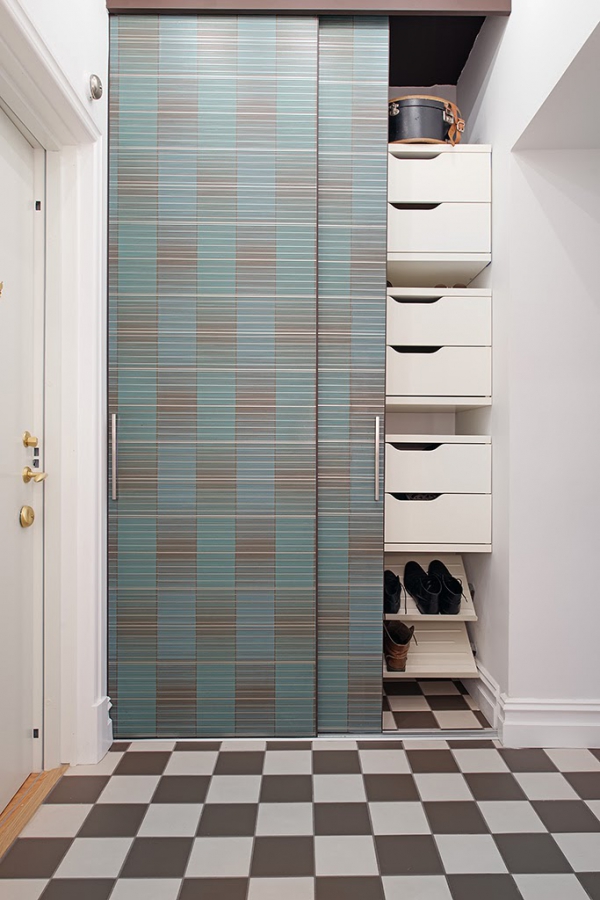 We couldn't get enough of this bright and cheery apartment! Whether you are a lover of color or just a person full of life, getting inspired by some of these ideas will light up your life for sure!