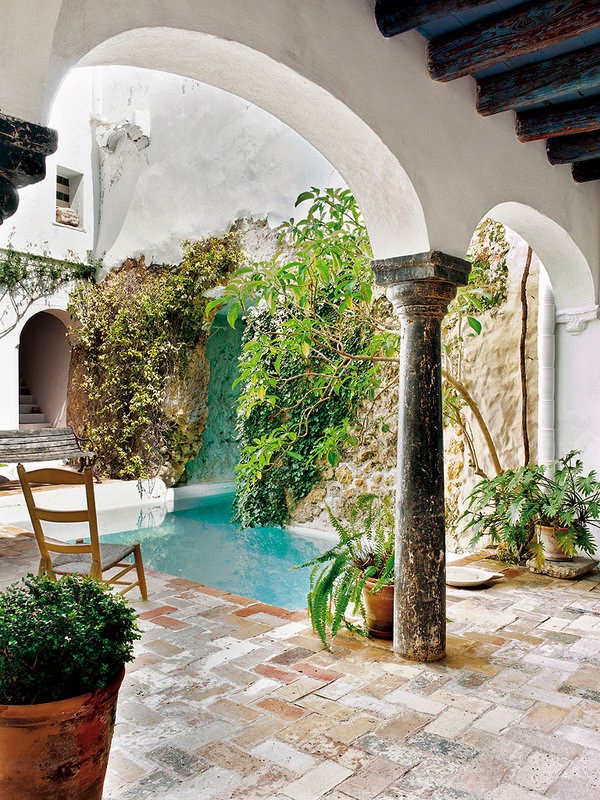 Such an amazing colorful house is hard to describe in just a few words. This house combines true rustic charm, a love of architecture, color and character, with a splash of history thrown in. With an artistic flair and a great eye for interior design, walking through you will see beautiful terracotta floors and original beamed ceilings; great features of this colorful house that is full of life.
Outside you can find a pretty walled courtyard that has an abundance of Spanish style. A small limestone cave forms an unusual focal point and a glorious plunge pool is an excellent way to stay cool during the summer months. Columns and arches provide shade and add to the ambiance, this colorful house is perfect for summer living.
With parts of the house dating back to the seventeenth century you can see history everywhere, handmade wicker chairs and chandeliers from Morocco grace some of the rooms. This beautiful and colorful house has an air of nature with greenery sprouting in every room – art, fabrics and a mix of furniture styles all merge together to create the finished effect that is truly stunning. A colourful house in Seville that will never be forgotten and is loved by everyone that has the pleasure to visit.