This colorful décor belongs to a home in Marrickville, in Sydney, Australia. It was created by David Boyle Architect. The wood running throughout this house is stunning, and it looks magnificent with the eccentric and bright décor.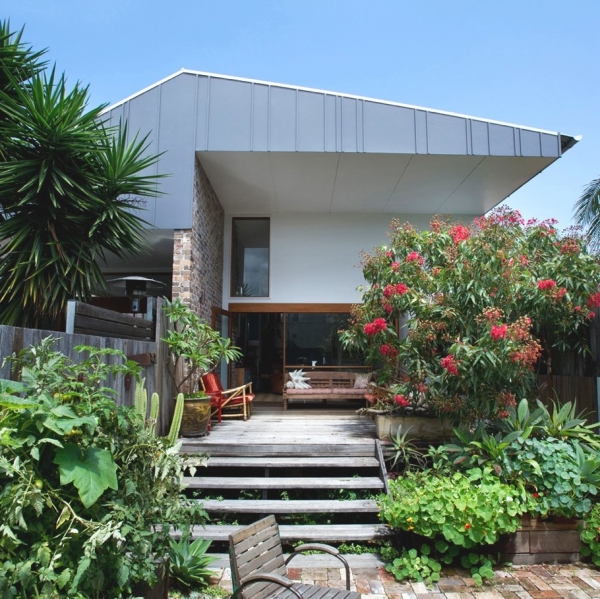 The outdoor space is gorgeous with its lively vegetation, beautiful brick, and delightful wood.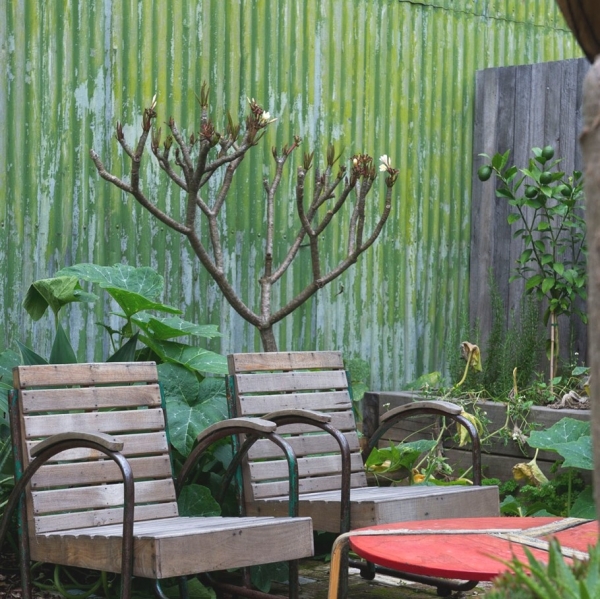 A picture perfect space. The red table is simply fantastic, it complements the green beautifully.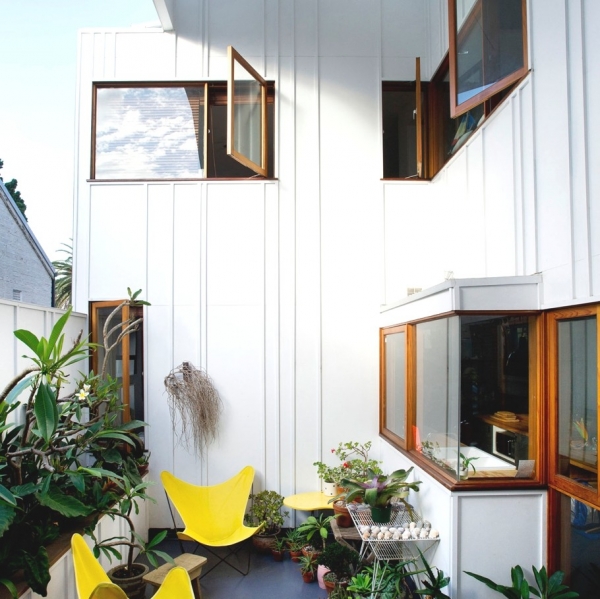 We adore the yellow chairs and the relationship between the white exterior and brown window frames.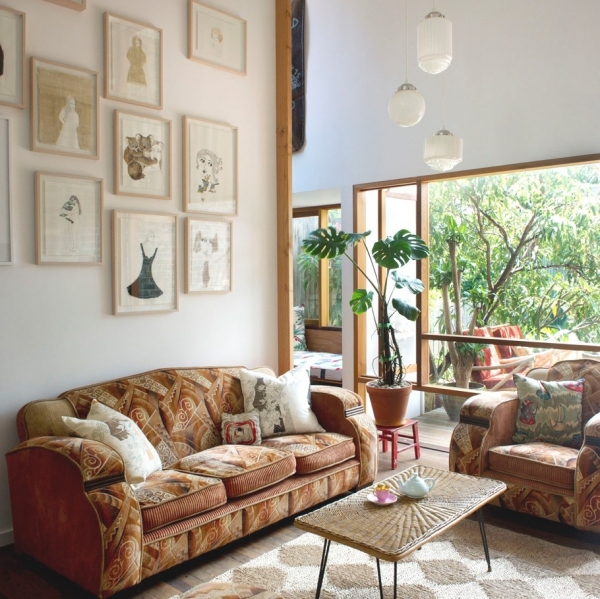 Multiple textures and patterns create a whole lot of fun in this space. The outstanding greenery continues in the room, adding even more brilliancy to the colorful décor, the recycled timber floors are phenomenal, bringing an earthy quality to the design, and the collection of artwork is delightful, putting the finishing touches on this bright and beautiful living area.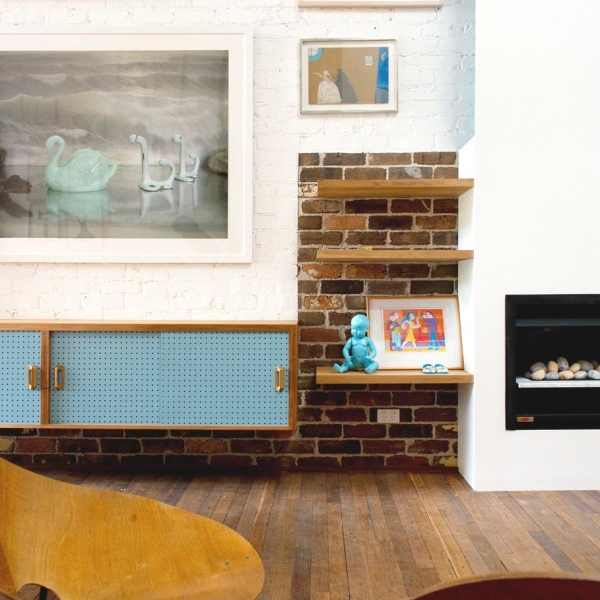 The painted and unpainted brick in this space is superb. The vivid blues, the artwork with soft colors, and the artwork with bold and bright colors, contribute a significant amount of interest to this colorful décor.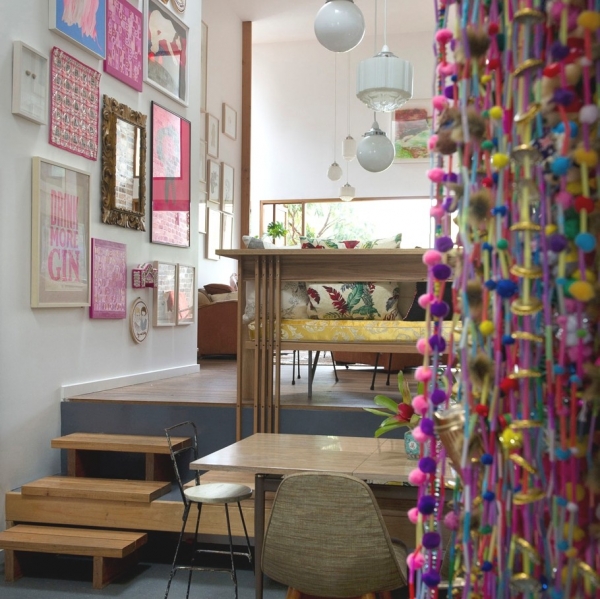 The pinks, blues, and yellows are lovely, and the different shapes used for the staircase are fascinating.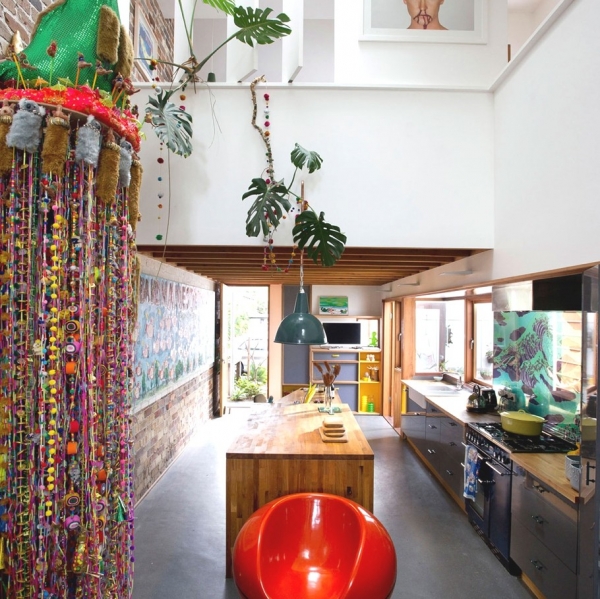 The kitchen is beautiful with its marmoleum floor and wooden countertops and island. The bright red chair brings a bit of a fun modern touch and the aquarium is marvelously unique. We love how the vegetation hangs down into the kitchen, adding an island feel to this colorful décor.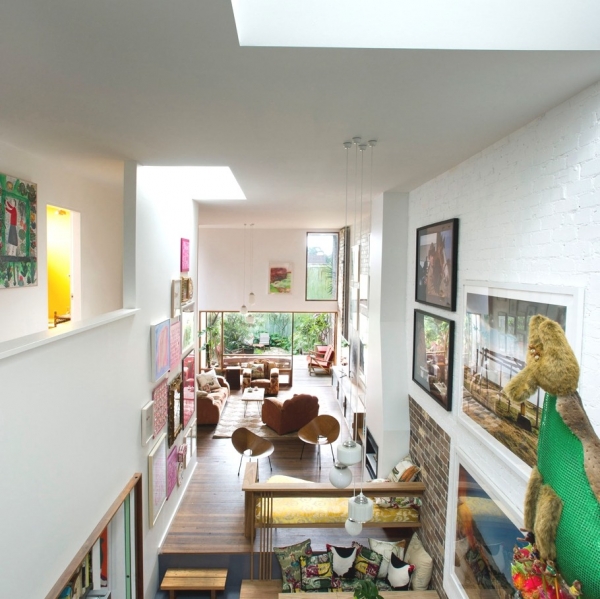 This birds eye view allows us to see all the bright loveliness employed throughout the home. We adore the fantastic pillows, the yellow seat cushion, and the fabulous artwork.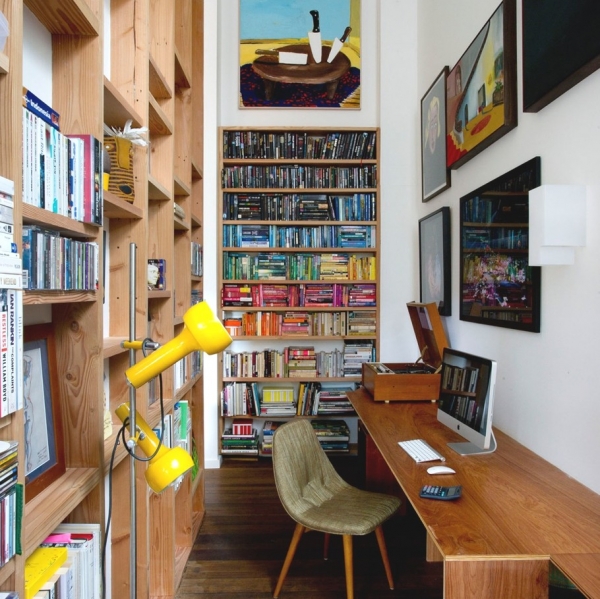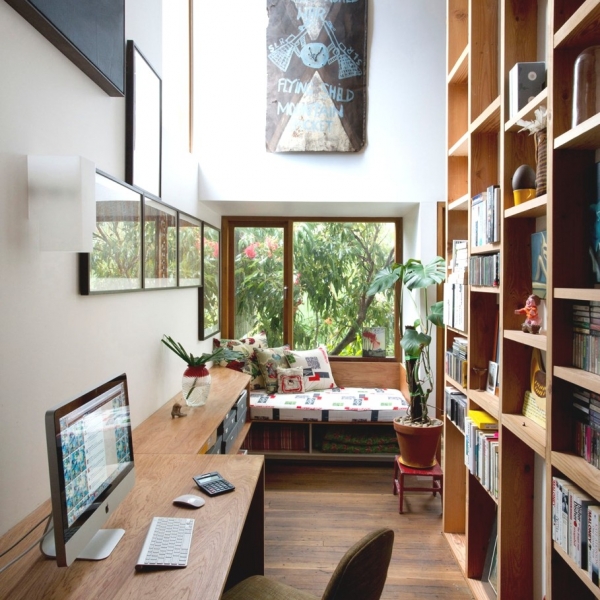 Photos: Brigid Arnott
There's an amazing amount of shelving in this workspace. The wood is resplendent, and we love the modern chair. The cozy window seat provides a wonderful little spot for reading and relaxation.
A bright and beautiful home.