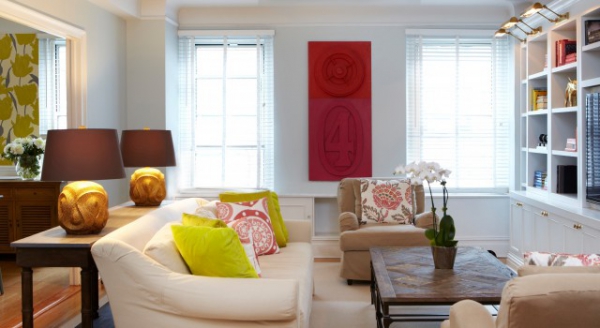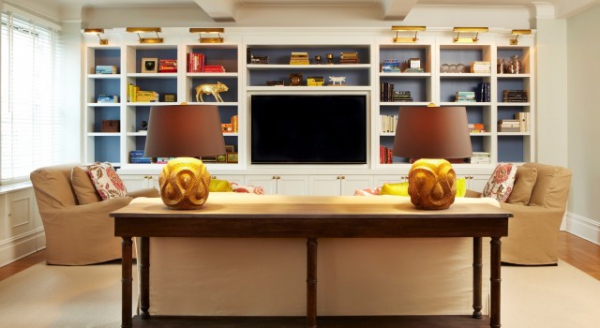 Life is always sweeter with color added to the mix! Get creative with prints and hues inspired by Chango&Co. This company is on fire! As we are taken to the lovely city of Manhattan, New York, we are whisked away into a whimsical world fun for both adults and children. Who said that you had to play it safe with patterns? This colorful apartment encourages a little playful rebellion for all to enjoy!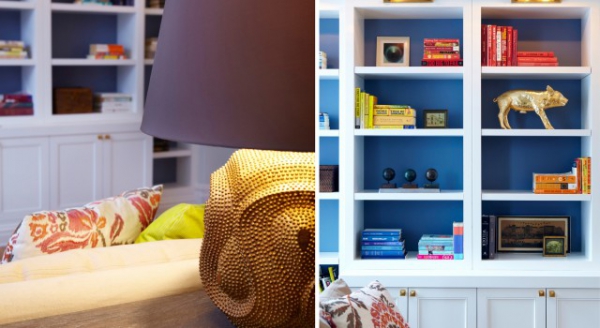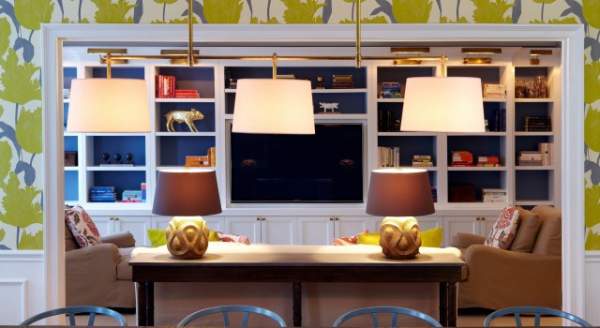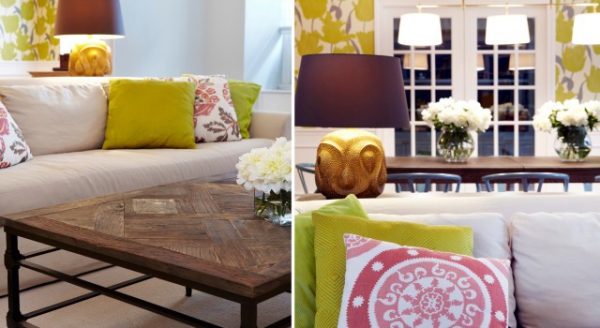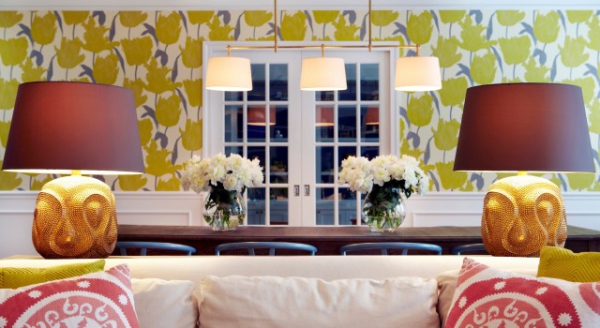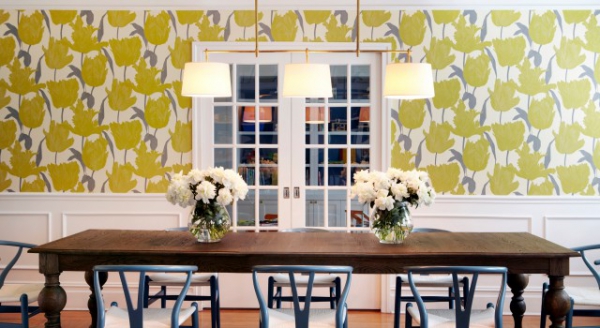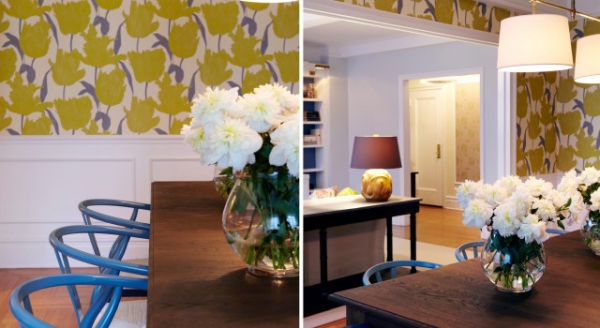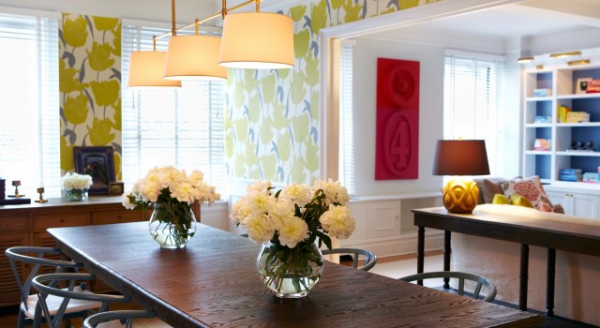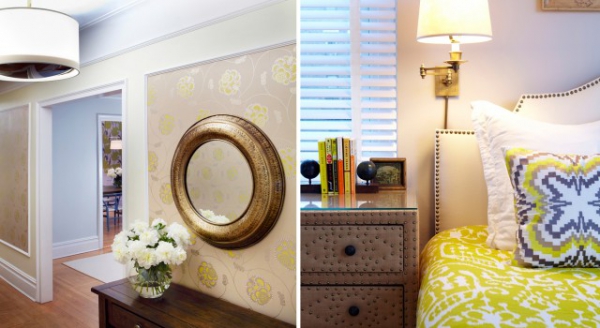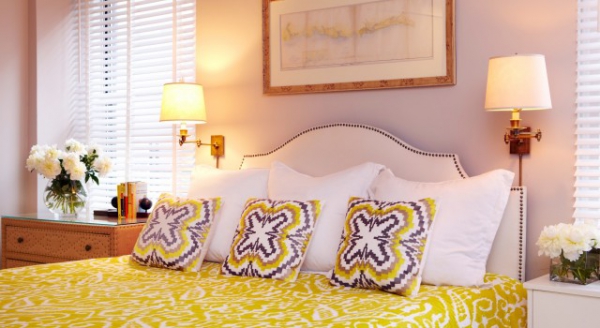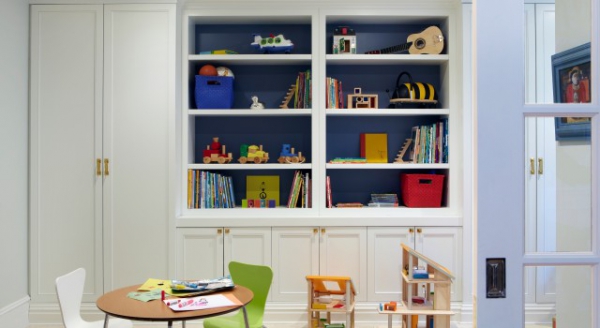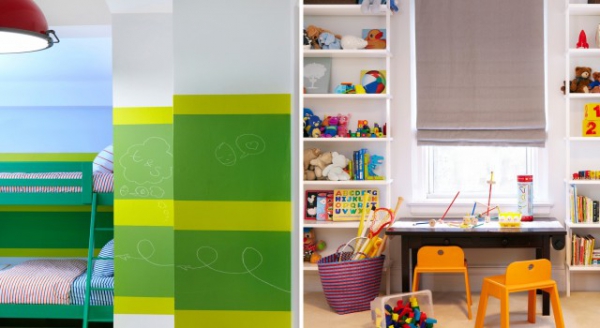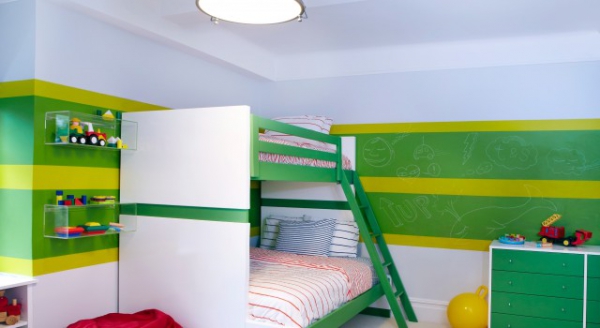 Located in Riverside Park within Manhattan, and totaling an immense size of 2,300 square feet, comes a home that will always keep you in awe of what to discover next. This colorful apartment was inspired by a family who wanted their kids to maintain their vivid imaginations while having a place that still embodies the sophistication of proud parents. The living room gives us the suspense with warm textured lamps, floral-accented pillows and poppy wall décor. We get a hint of what's to come in the next room through the second set of pillows that feature an energetic green. The dining room delivers the punchline with a wallpaper pattern that adds dimension, while the dining room chairs pull out the colors for a more 3-D effect. The kids' room never disappoints, thanks to the fun colors of blue, green, and yellow. What kid wouldn't love to draw on their wall without the fear of reprimands?
A colorful apartment that accommodates each family member is definitely a home to cherish!
; Photography by Jacob Snavely