This lovely apartment is located in Stockholm, Sweden, and it is 161 square meters of gorgeous. It uses variations of red and green, two complementary colors, to make the decor pop, creating a mesmerizing space.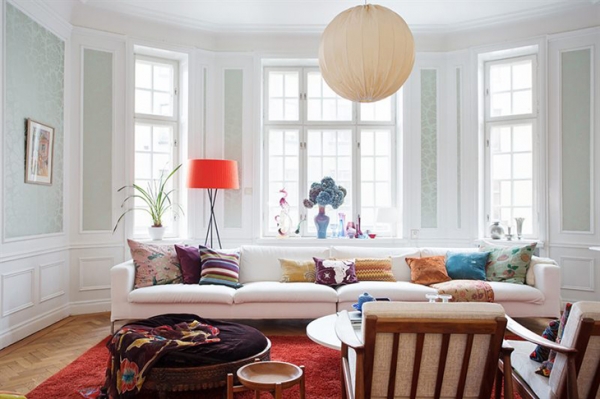 A white sofa, circular white table, wooden chairs with white cushions, mint green wallpaper, and a rust colored rug, set the stage for the living room. A rich brown ottoman provides alternative seating and colorful pillows accent the sofa and chairs. A colorful lounger sits in front of the gray clean-lined fireplace. This room has fabulous touches of decor. The artwork, mirrors, cream ceiling light, and bright orange lamp contribute to the vivaciousness of this lovely apartment.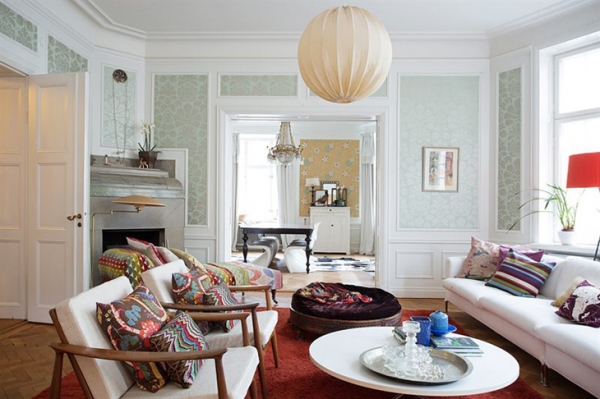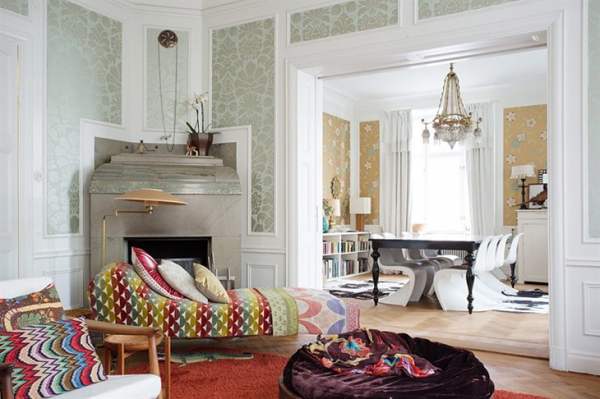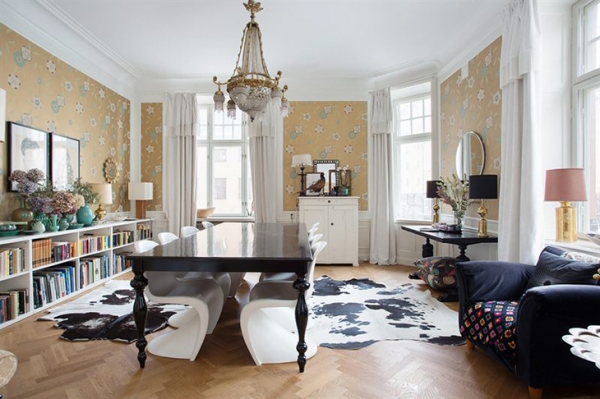 The dining room is positively beautiful. We love the way the design utilizes living room furniture. The gold wallpaper is fantastically elegant, adding a little bit of glamour to the room. A long dark table is placed in the center of the room, with modern white chairs. The chandelier is delightfully intricate, contributing even more appeal to this room. On one side of the table, bookshelves line the wall, on the other, a comfy chair and a table with two lamps, complete the space.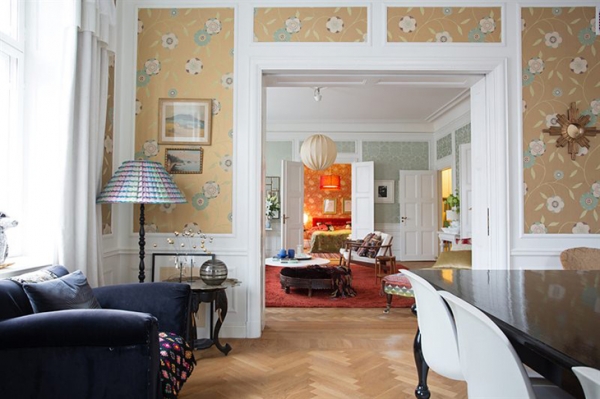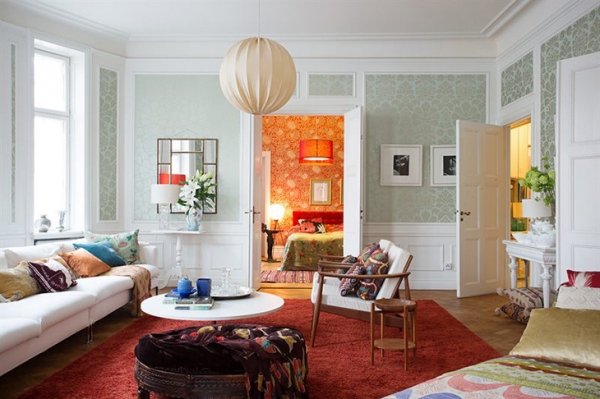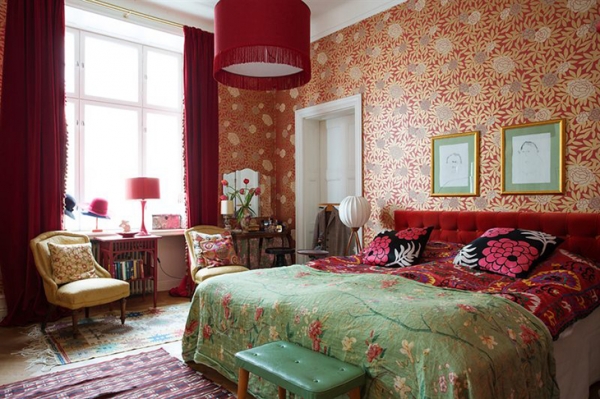 The bedroom in this lovely apartment is subdued and bright at the same time, differentiating it from the rest of the house. The deep red, used in the ornate wallpaper, headboard, lamp, and curtains, darken the space, making it a perfect place to sleep. The mint green in the comforter, artwork, and leather stool, along with the cream chairs, keep the space cheery and bright. The relationship between the red and green in this room is simply stunning. It creates a cozy and inviting place to rest.
This lovely apartment is gorgeously themed. The color palette of red and green allows the design to remain consistent, even when straying from the pleasing palette. A cheery and enchanting home.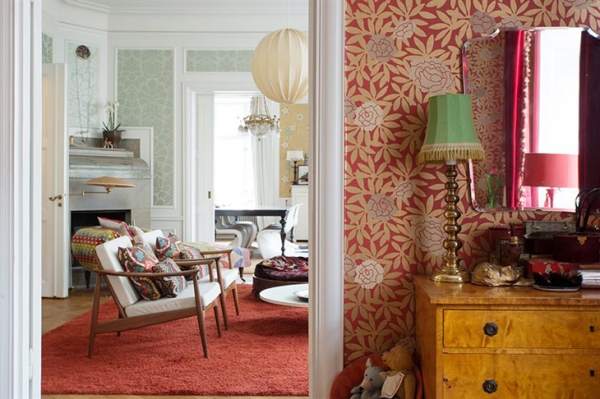 Images found on: Designattractor