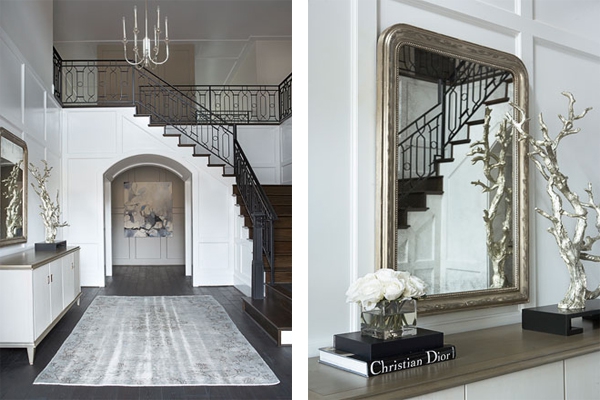 Create your own idea of royalty with an exquisite home! This city residence, designed by Linda McDougald and Postcard from Paris, is located in the United States in South Carolina. Thanks to its builders, Milestone Custom Homes, this home is a whopping 11,000 square feet of sheer sophistication!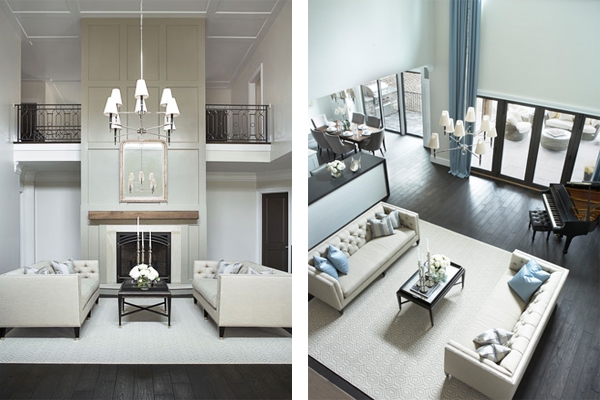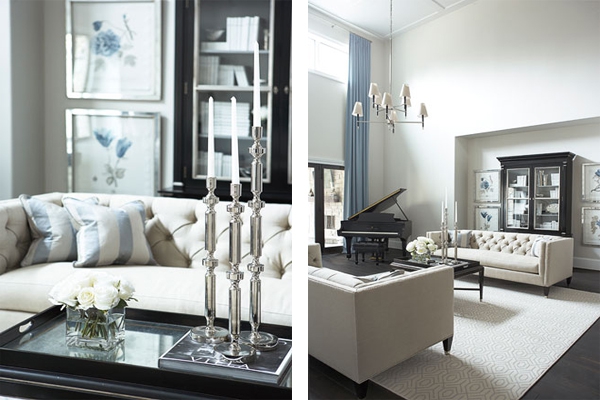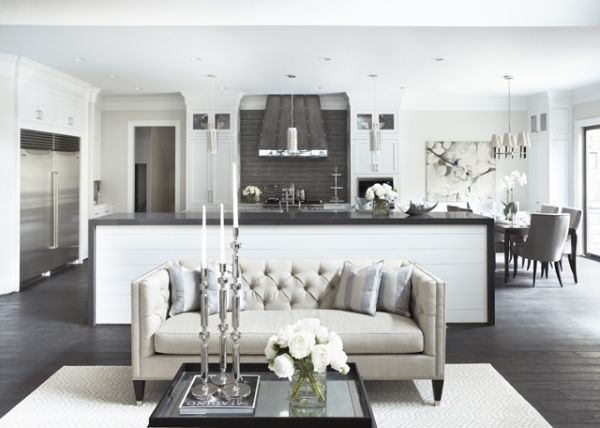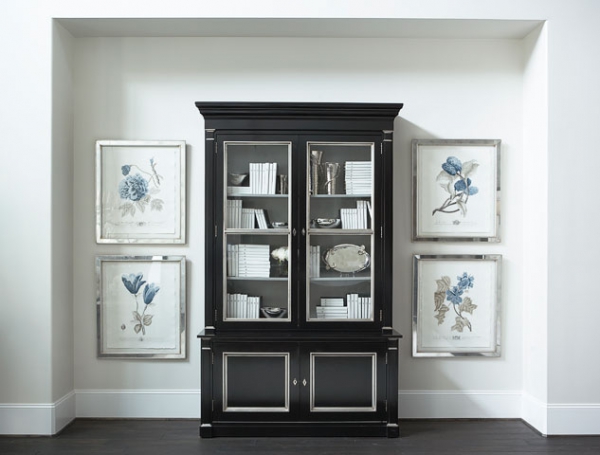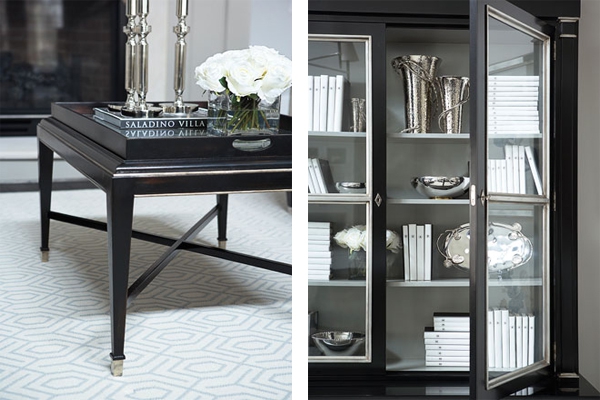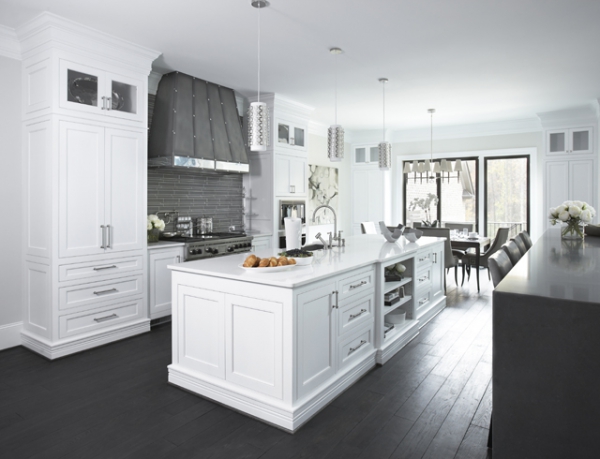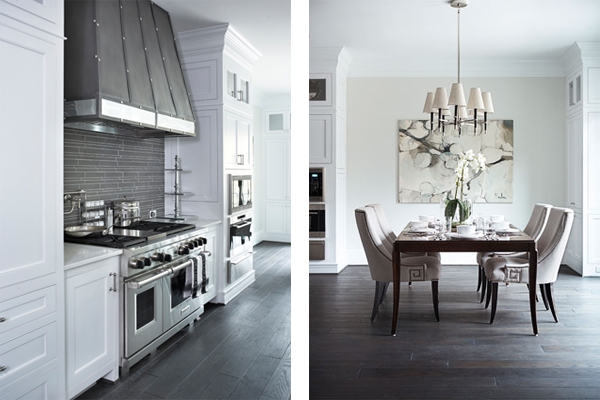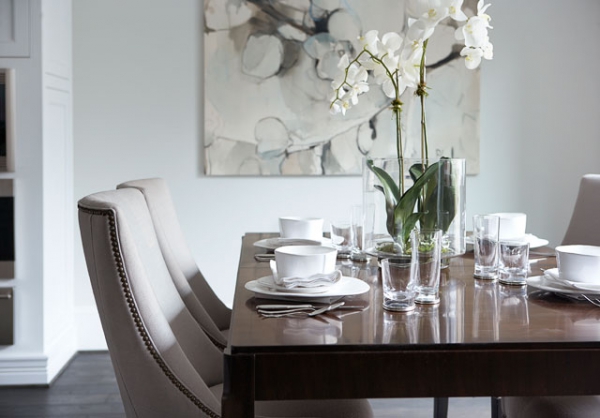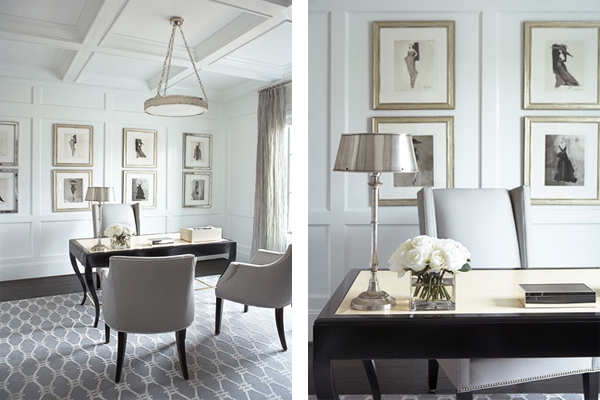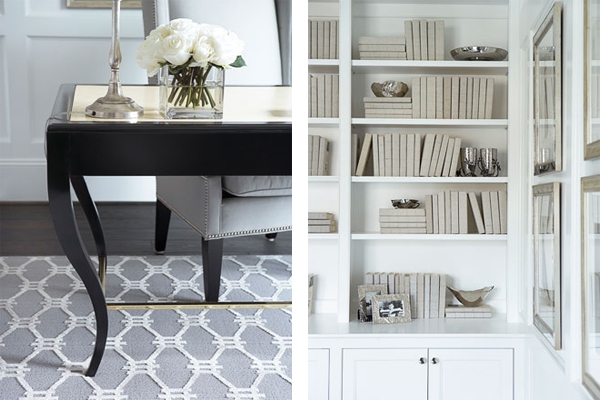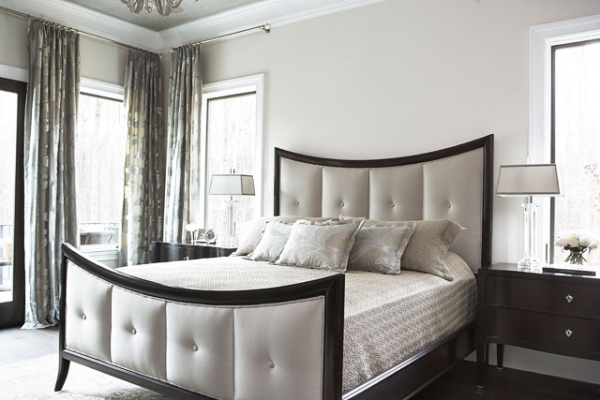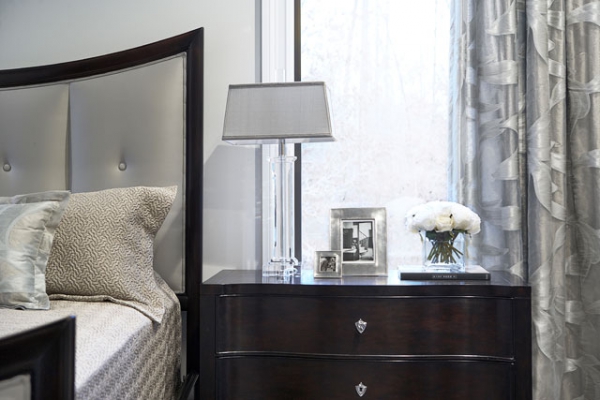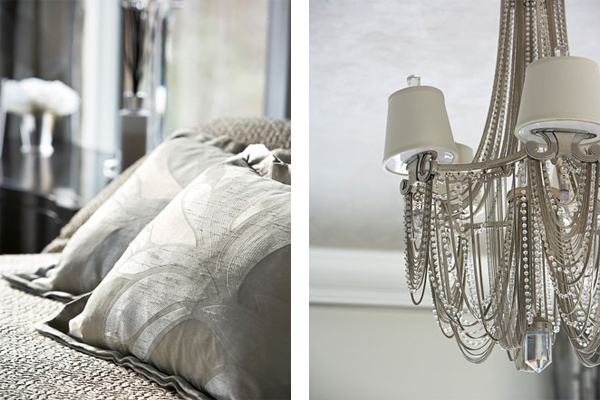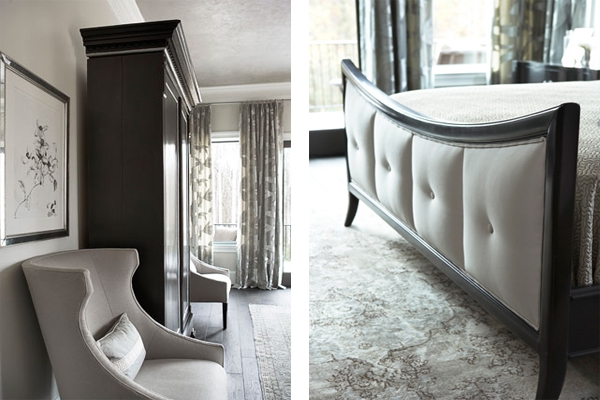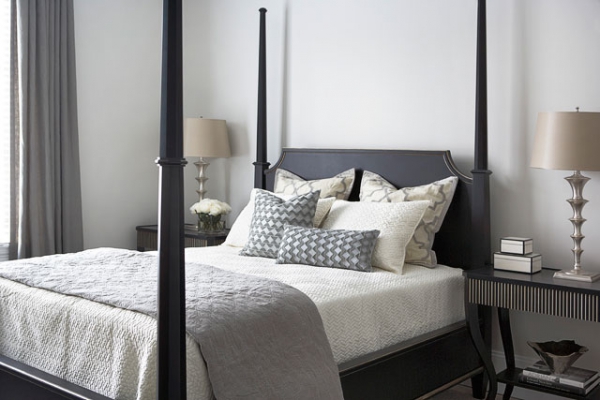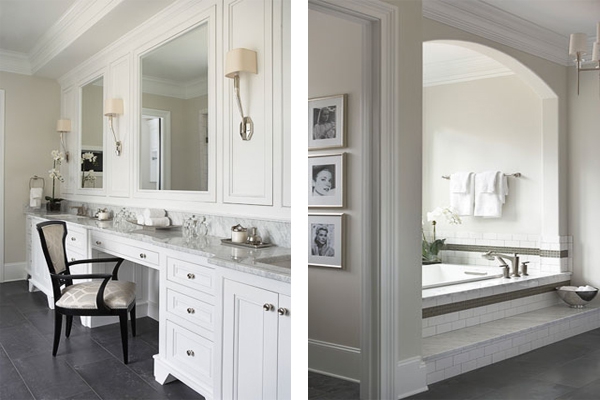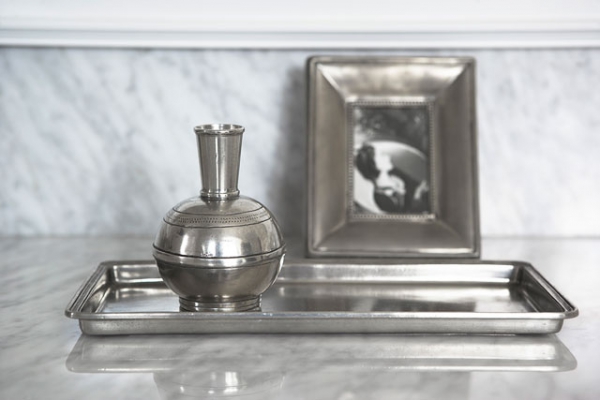 A minimalist approach to this city residence delivers a stunning display of white and gray. Giving us a gradient affect throughout the home, each décor item featured goes hand in hand with its counterparts. What makes this home interesting is that there are whimsical components hidden within the furniture to play up the monotone theme. If you take a look at some of the furniture, you will see subtle examples fused within the design of the desk in the office area, the symbol on the black desk in the living room area, in the bedroom and even the overhead lights in the kitchen. To go along with the monochromatic concept, this city residence also gives us a feel of strategic symmetry throughout the main rooms. To mix things up a bit, Linda and her team decided to incorporate brassy elements in the mirror and pictures frames featured in the house as well. This was a great way add a complementary element to the balancing contrast of the furniture and walls.
Forget who told you that black, white and gray couldn't be fun. Linda and Postcard from Paris show that you can always find a way to add life to any color scheme!
Text is copyright to ©Adorable Home – interior design and decorating ideas; Photos by Rachael Boling