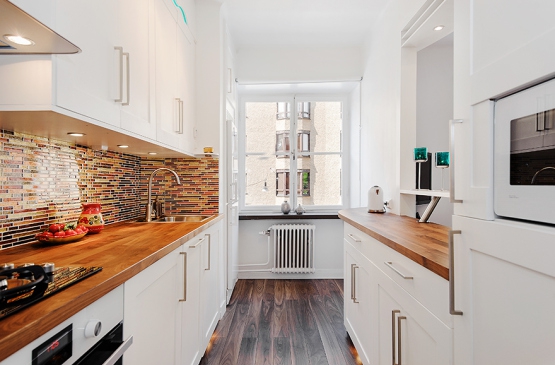 Now look at this chic small home – this is the perfect place for a single person to live. Sure, it's totally tiny, but the layout is super practical, providing all necessary space that is needed! Even more, the simple white walls, hardwood flooring and minimal decor and furnishings create visual space. This just goes to show small spaces can easily be transformed into sophisticated, spacious homes.
The white used for living room and desk furniture help keep this chic, small home open and bright. The use of bright color for the compact bed area helps set it apart from the rest of the home. Looks cozy in there too, doesn't it?
The pastels used throughout the home keep things light and fun. They contrast with the more intensely hued graphic decor seen on a couple of the walls (as well as the bed area), balancing out all of the color super well.
We really love the tile in the kitchen. It somehow almost feels out of place, but it's still so right in its design, just making this chic small home that much more adorable.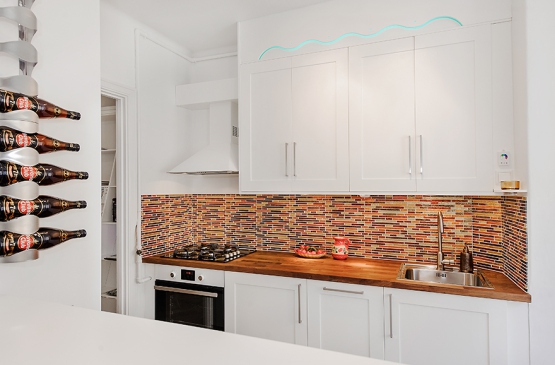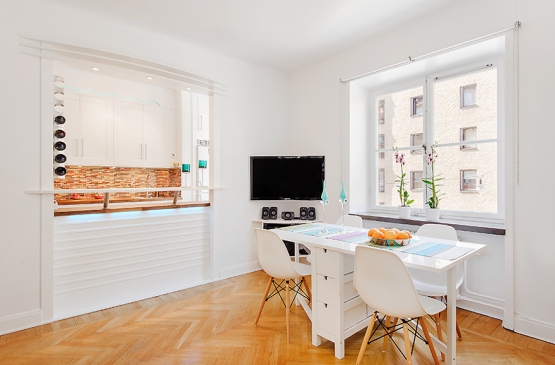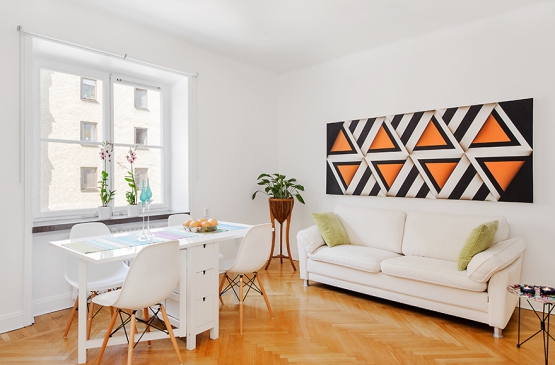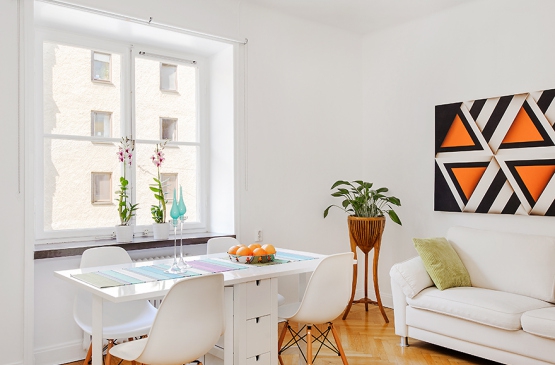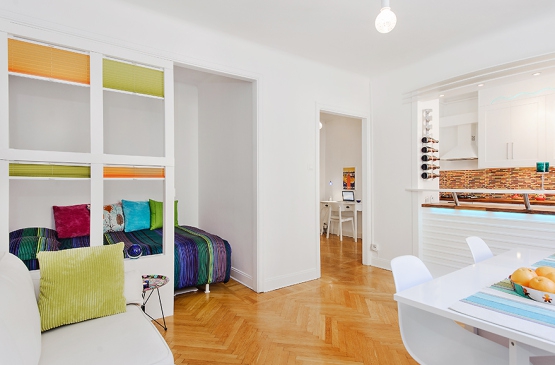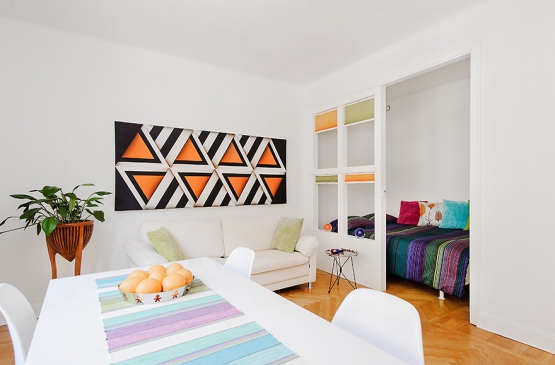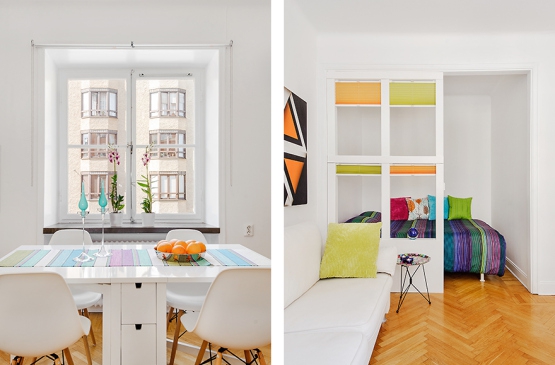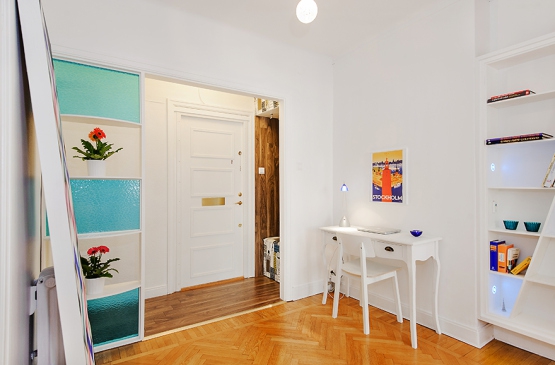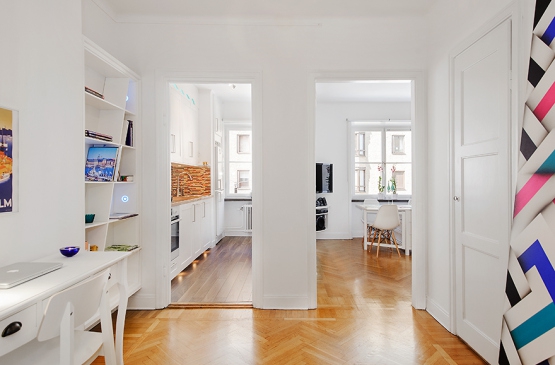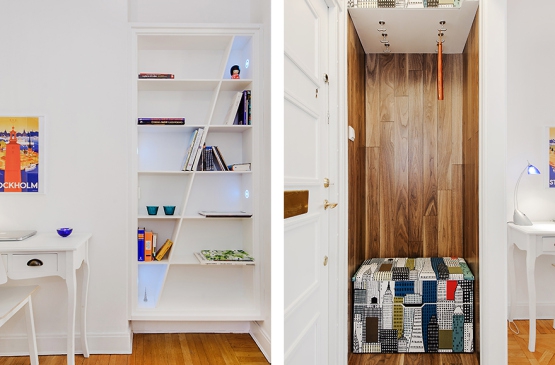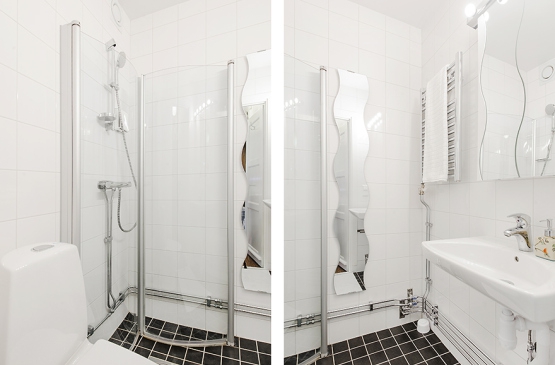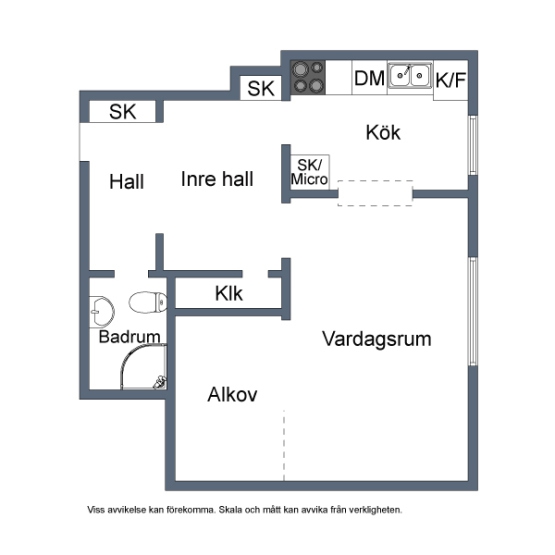 Images found here