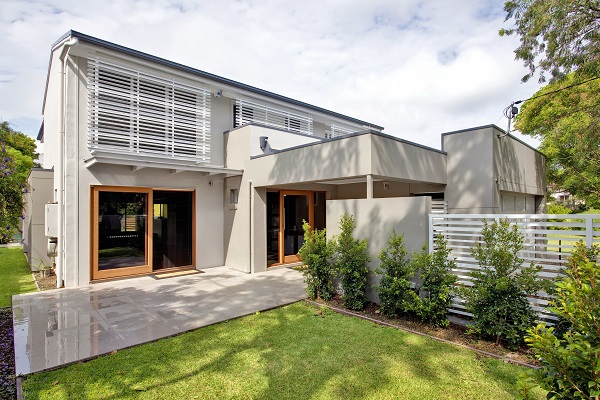 Chelmer is a suburb in Brisbane's west, in an area that was once dominated by large verandahs and iron roofs. But in recent years brick homes have become more popular and many older homes have been renovated as a result of a healthy growth in the property market.
Many of these older homes present significant challenges to the architects that design their renovations, and this particular home is no exception.
The owners were keen to make better use of the ground floor area however the network of cross beams that support the upper floor were unsightly and needed to be covered up. However, instead of simply placing a straight ceiling across the entire area, architect Dion Seminara from Dion Seminara Architecture come up with a novel idea to turn this eyesore into a feature of the property.
To do this he created a series of bulkheads creating a network of squares which really have become a talking point of the home.
This major renovation also included the creation of a new study/music room, the relocation of the original living room and kitchen and the creation of a secondary living area with a direct connection to the backyard.
Upstairs two of the original bedrooms were converted into the master bedroom, complete with a stunning en-suite and walk in robe. A new internal staircase and additional bedrooms were also part of the beautiful new design.