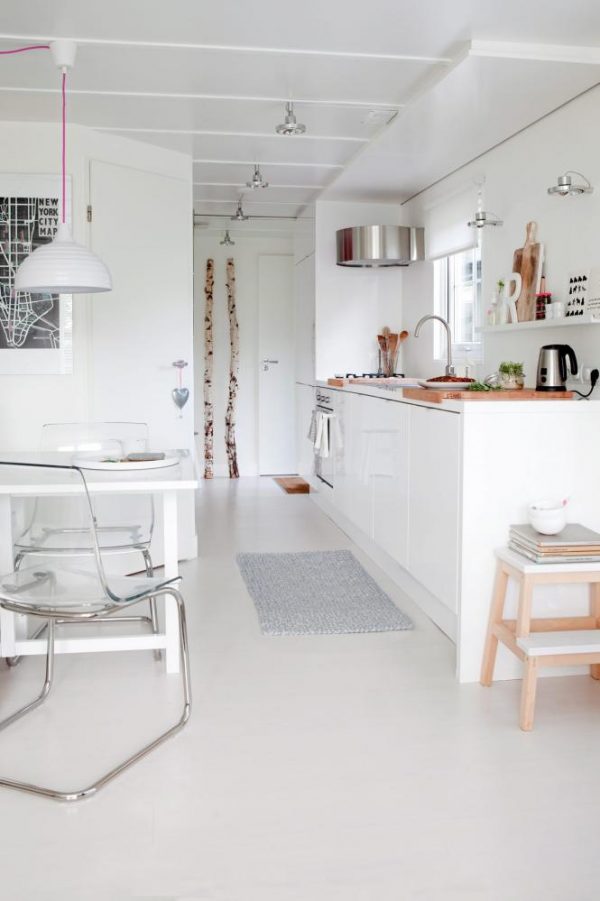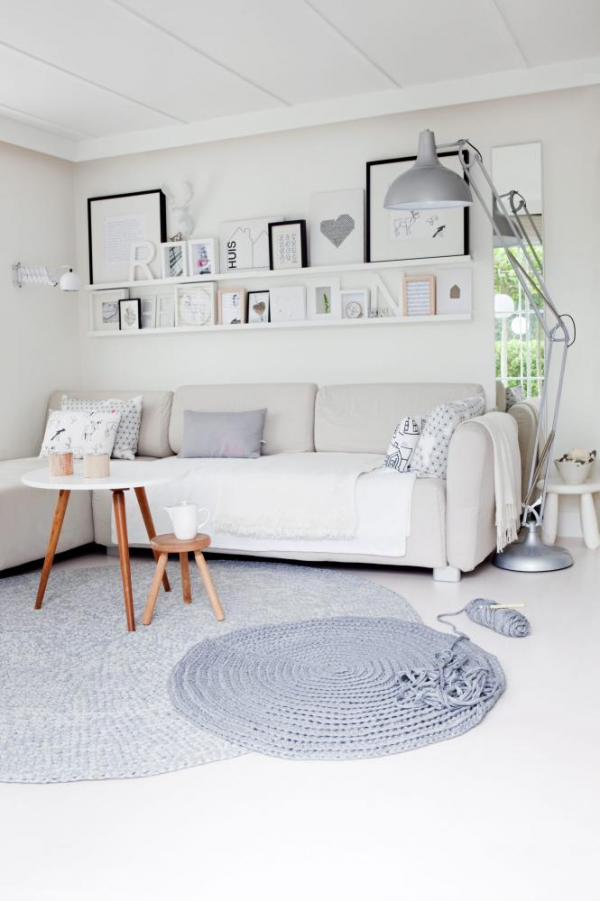 If there is one thing that we are increasingly growing fond of, it is an overabundance of white and shades of white (grays also) in the home. If ever we witnessed an interior design trend catch on like wildfire, and appreciate it so much, it is without a doubt this one. This white house is an excellent example of a simple design that has been turned into a very modern and stylish one. The white washed walls, cabinets, fixtures, and furniture manage to be slightly different shades of white, making it very refreshing to look at. With the floors being just slightly darker than the rest of the home it really sets the floor apart from everything else, but allows for a smooth interaction between them all.
The gray and blue accents throughout the white house are an excellent touch; they pop but are subtle enough in their hues that it is not extremely obvious they are present. Even the majority of the rest of the décor in the home is white or gray; while this is obviously very well planned out in terms of shades and colors being used, it has a very effortless feel to it when looked upon.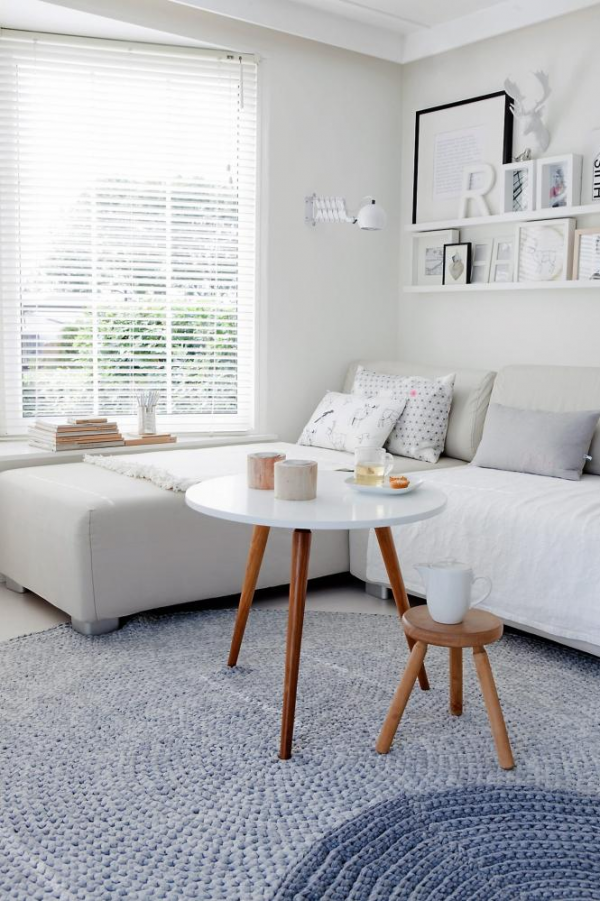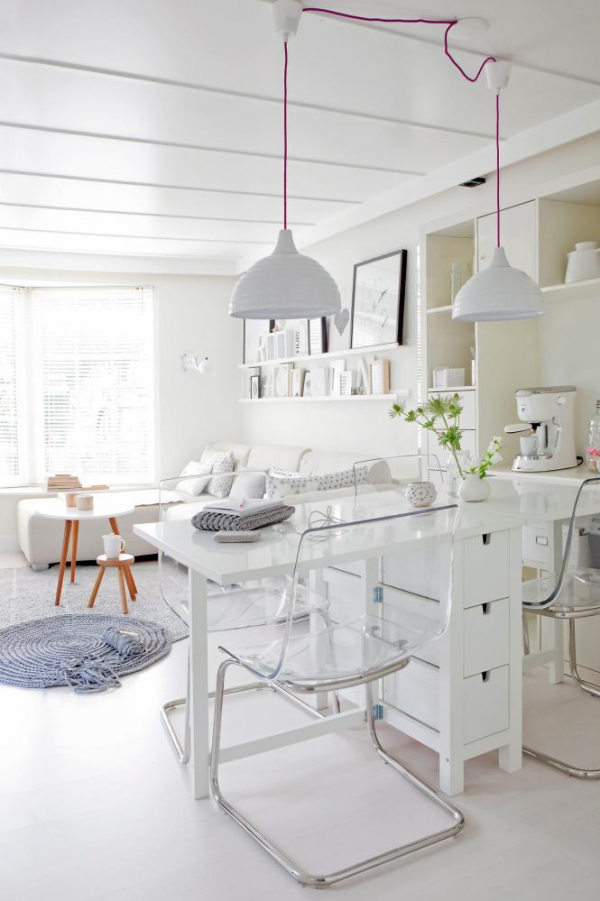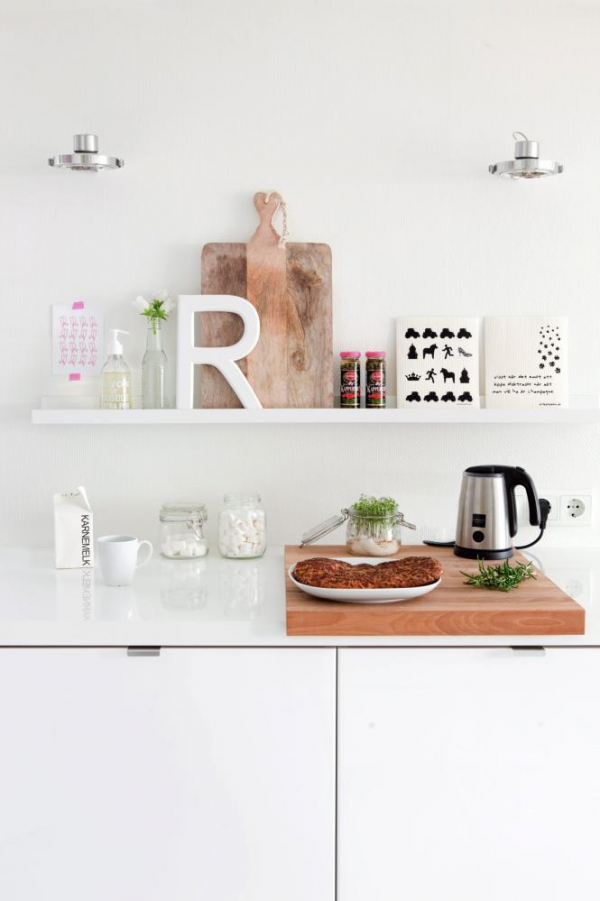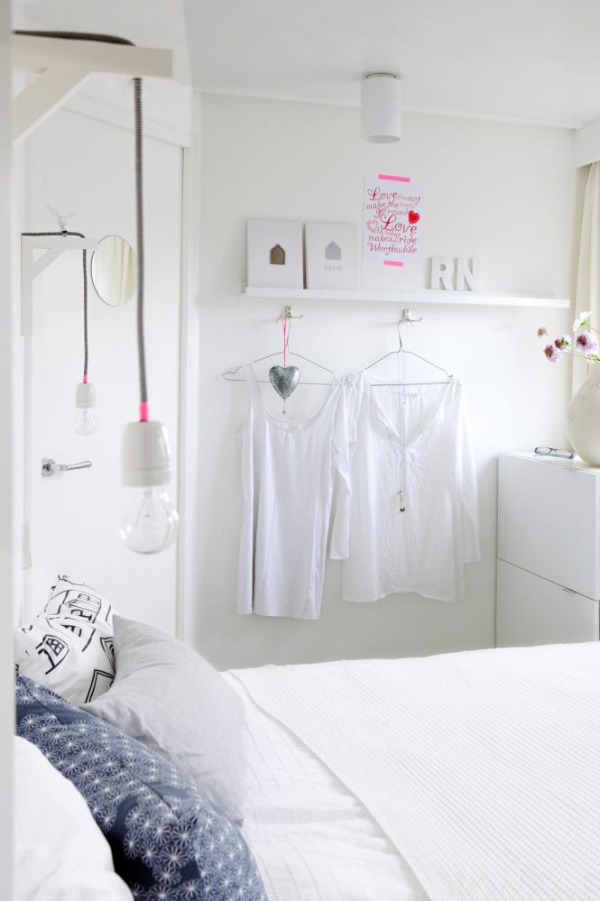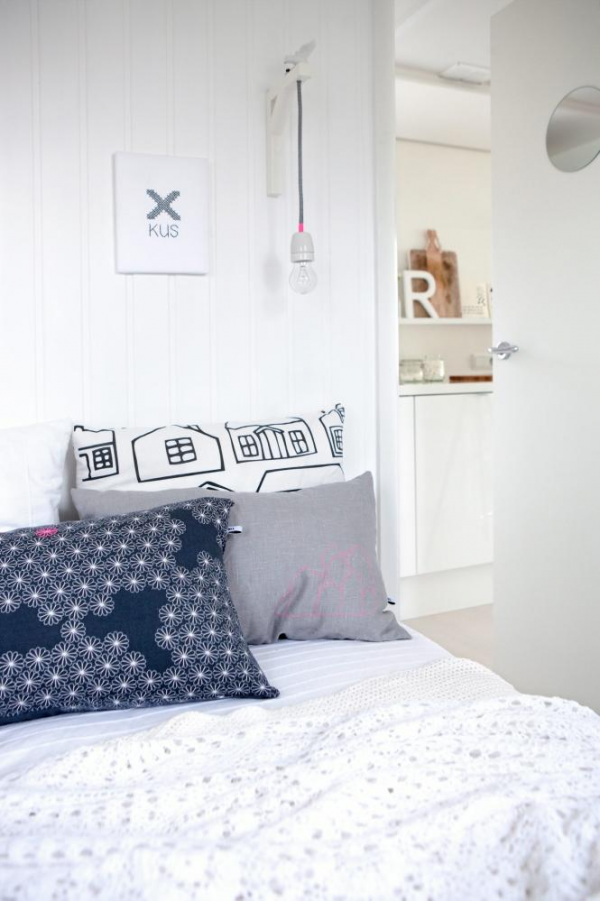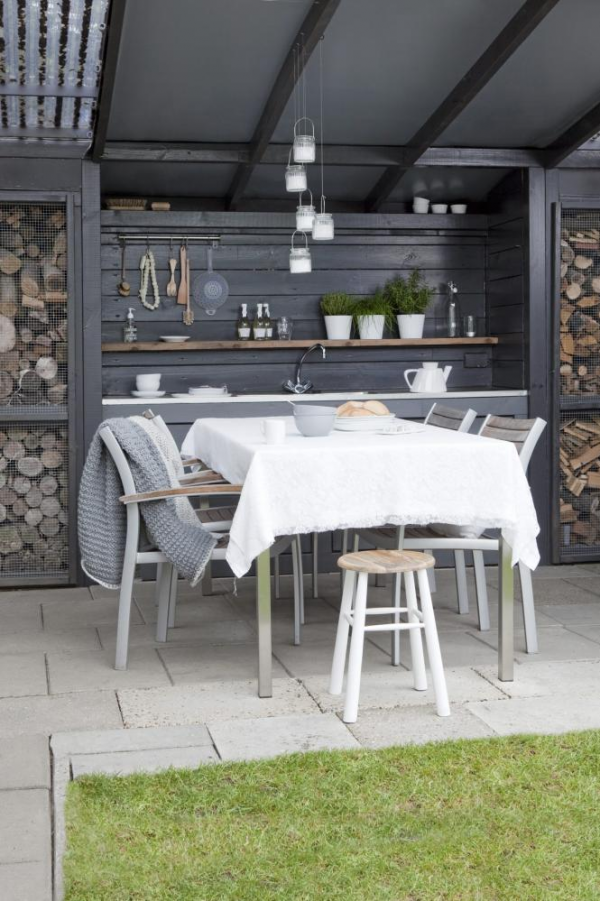 Images by Jeltje fotografie , property belongs to Langius Design (website in Dutch)
The outside area is a wonderful contrast to that of the inside; the dark, nearly black painted wood looks very urbane, especially as it is juxtaposed next to the white table cloth and patio furniture. Putting this black color on the outside area compared to the inside of the white house makes it not even seem that dark, it somehow blends in perfectly with the surroundings, but matches well with the contrasting white accents.
This white house is another addition to the ever growing collection of white washed homes we one day dream of having.