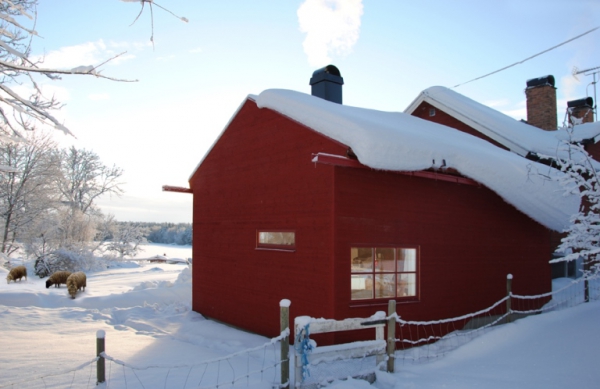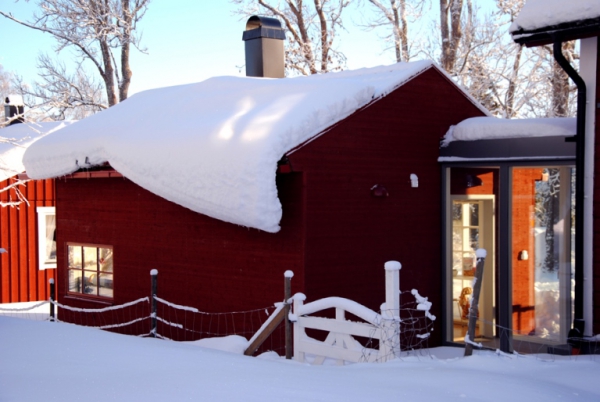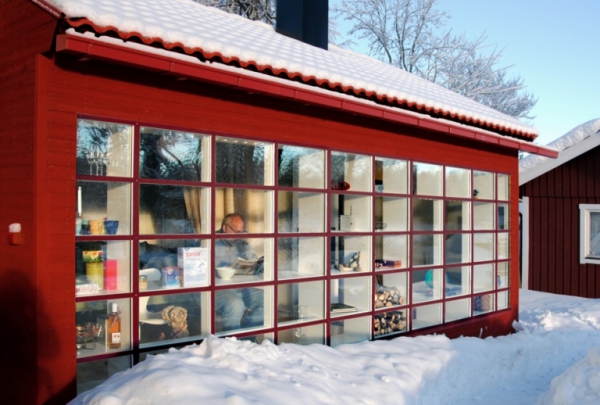 A pretty rural house has been given a total facelift by the addition of a single story extension with a complete glass wall. The wall has not detracted from the charm of the property though, in fact it has added another dimension and we think it looks stunningly beautiful. The concept of architectural company Visiondivision transformed a small annexe of the house into a much more functional space with extra storage in the glass wall itself.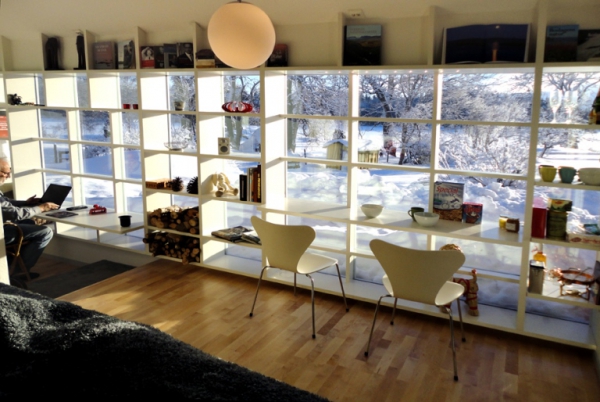 The wall is almost the full height of the building and brings so much light into the room that on sunny days you almost feel that you could be in a tropical hot house. Breaking up the huge expanse of glass are wide shelves that can be used for a variety of things – from storing books, plants and accessories to being used as a desk, small table or a place to keep logs for the wood burner.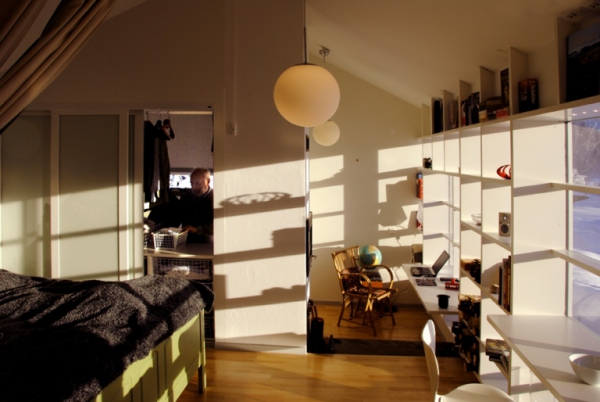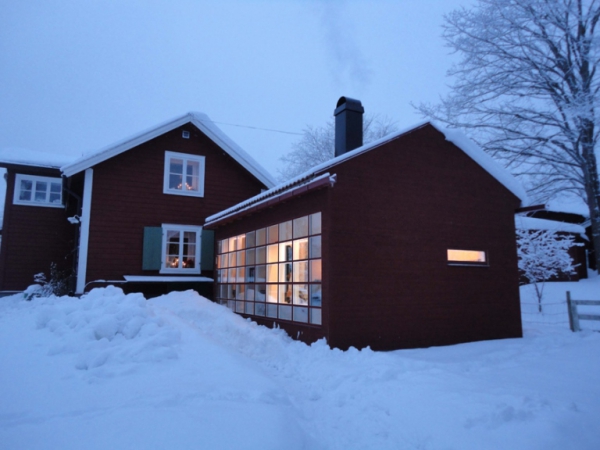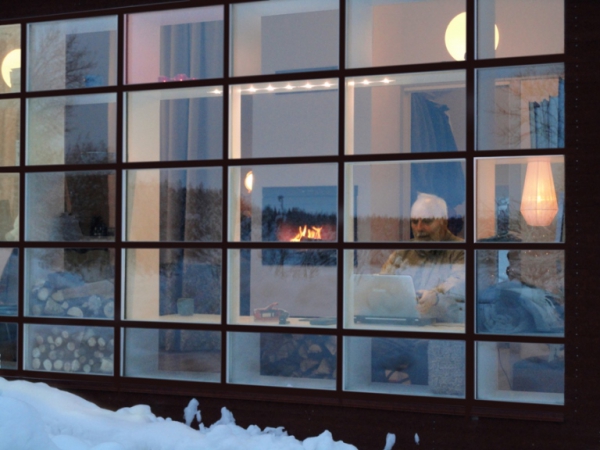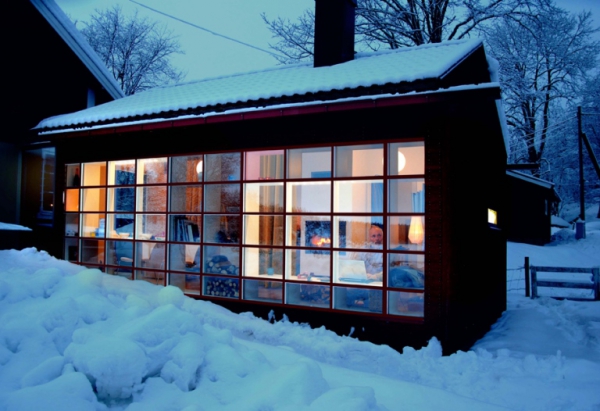 The shelves are of different widths and form a geometric pattern across the large window, much like having smaller panes of glass. The views from the annexe of this rustic property are superb and there is nothing better than watching wildlife from a comfortable seat inside. Bring the outside in with a glass wall in your home.