Casa Seta, located in Lima, Peru, is the epitome of indoor/outdoor living. This beautiful home and its beachy interior was completed in 2012 by Martín Dulanto. The architect began with a large white box, and then used creativity to create the living spaces.

The living room, dining room, and kitchen are all connected to the outside space and patio. Rust orange covering is placed over the outside area, adding color and light protection from the environment. Beautiful earth colored tiling lines the bar area and the inviting jacuzzi. Black loungers and sofas with white cushions are positioned throughout, providing ample space to sit and relax.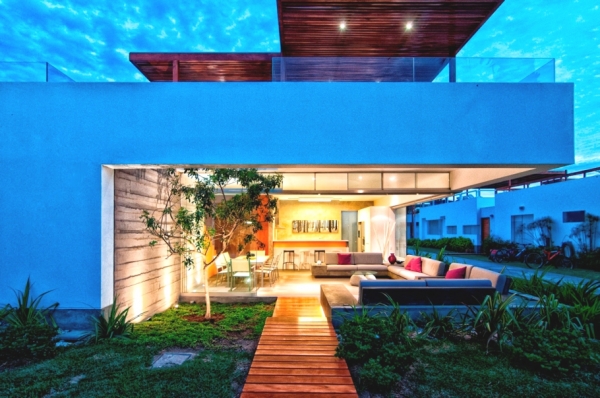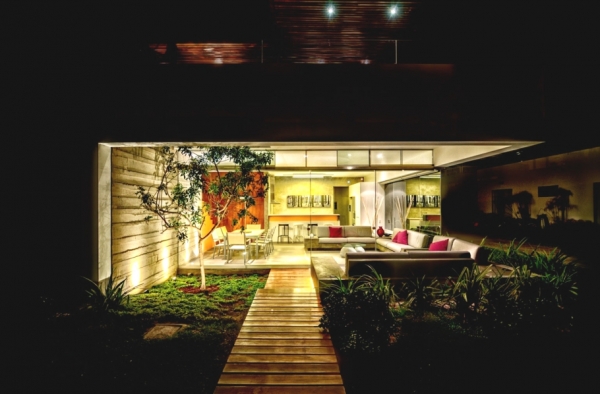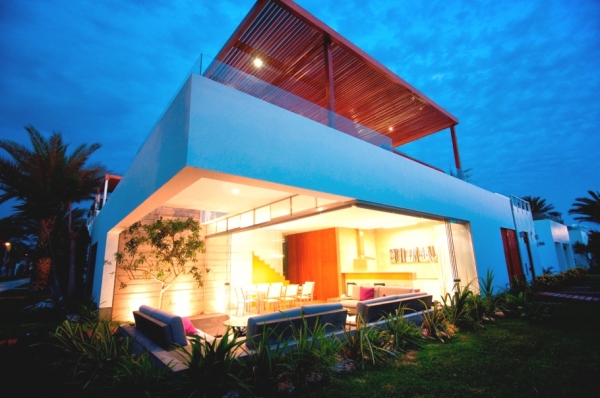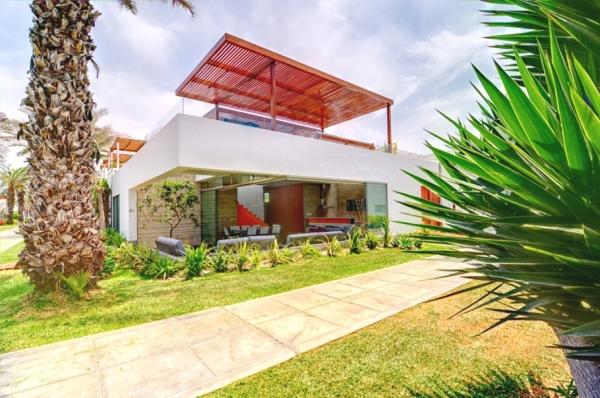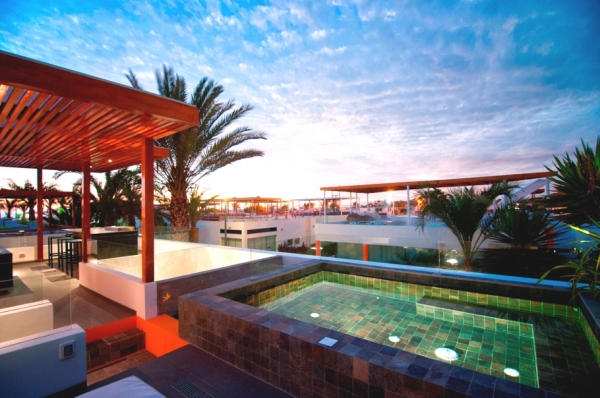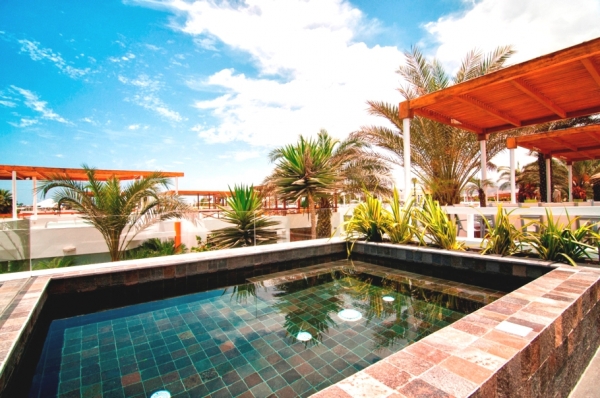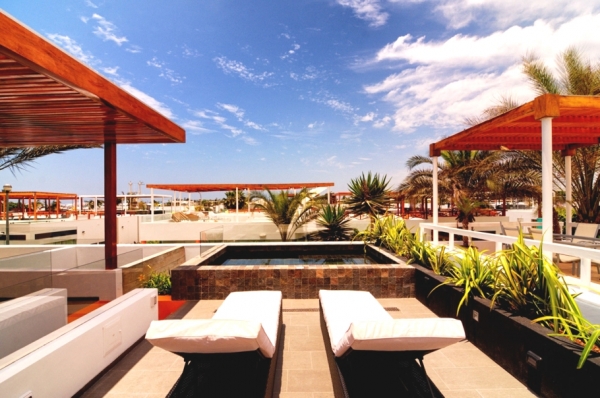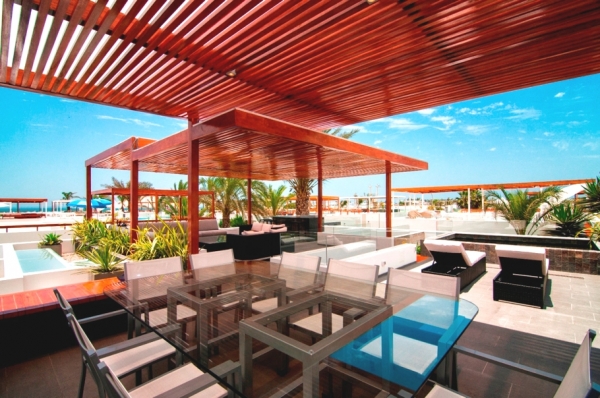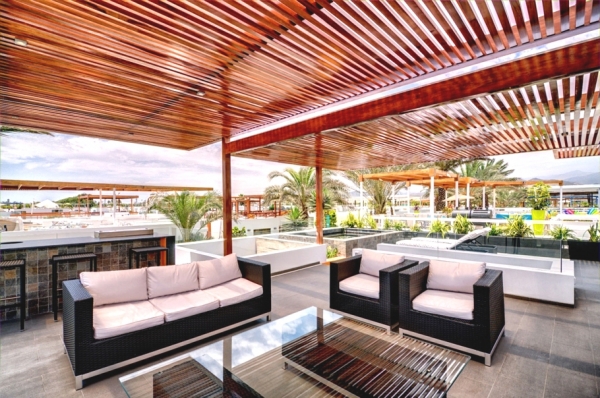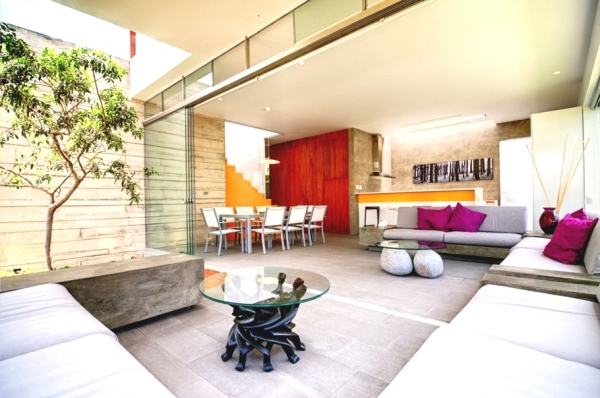 The living area is covered by a cantilever. The concrete sofas, light gray cushions, and fuchsia pillow accents, look awesome in the space. Two glass circular tables sit in the middle, one with a base that's made of rock, and the other an intricate black design.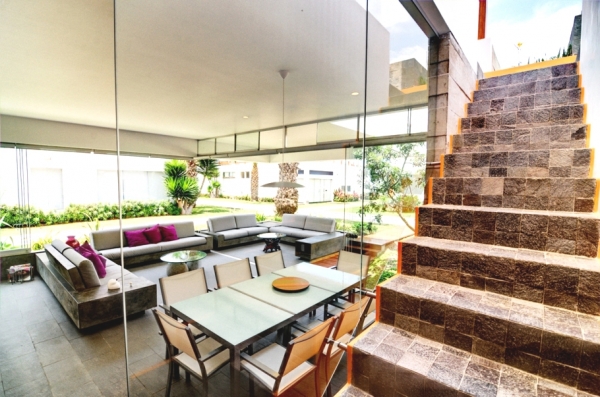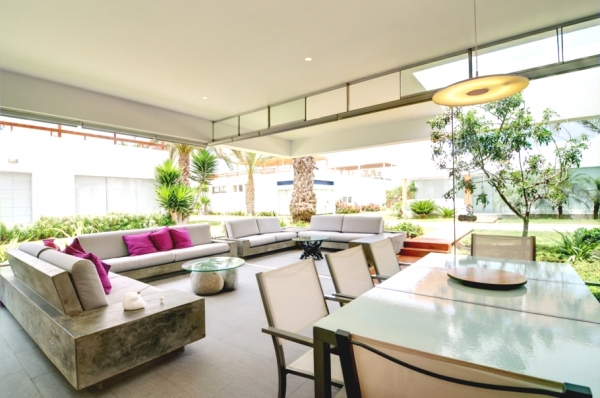 The dining room is clean-lined, simple and beautiful. A modern table is surrounded by off-white and black chairs, with a brown wood circular accent in the middle. Behind the table, floor to ceiling glass separates the dining area from the outside.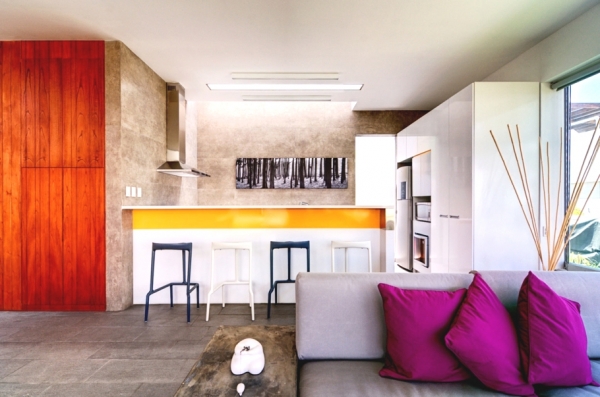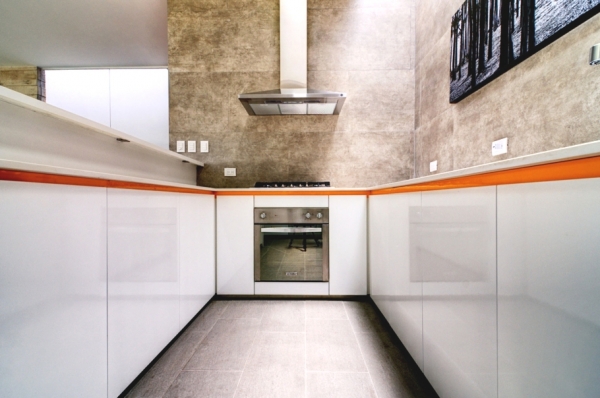 The kitchen begins with creative white and black barstools and a yellow-gold stripe. This  creates division between the different areas. The fantastic gray walls, white countertops and cabinets, and modern stainless steel appliances really add luxury to the beach house interior. An eye-catching piece of artwork decorates one side of the gray wall. Next to the kitchen, warm golden-brown paneling leads to a fantastic stone tile staircase.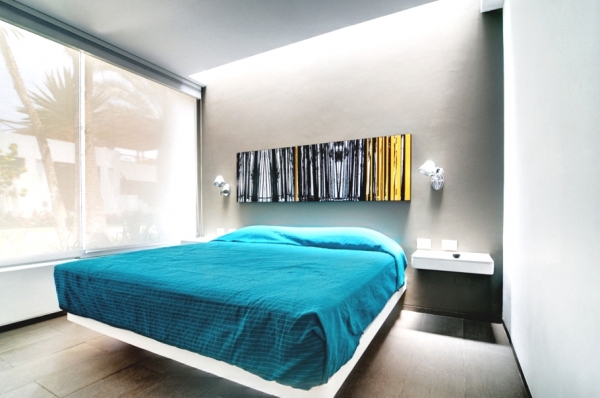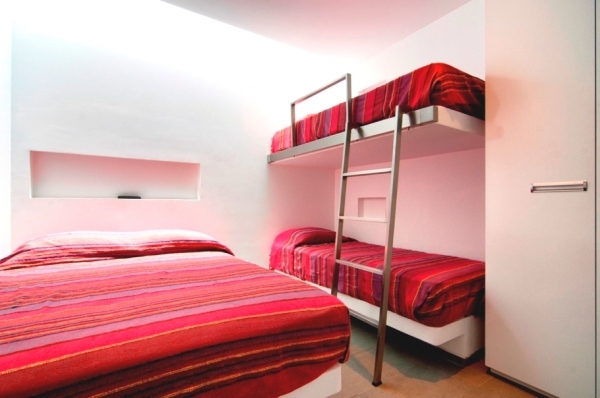 The bedrooms are full of whites and grays, with pops of color. One of the bedrooms has an artwork, that's reminiscent of the one in the kitchen. However, this artwork has pops of yellow, that collaborates with the turquoise in brightening up the room. The modern house interior of the other bedroom uses red to brighten up the space, and small areas are curved out of the wall, creating a place for storage.
The architect created indoor/outdoor living in this home using the basic living areas. The indoor/outdoor areas in this luxury beach house interior are not separated. It consolidates the living and social spaces, and provides the ability to close off the sleeping areas. This not only makes this beach house interior perfect for entertaining, it also can make every day in the home a social occasion.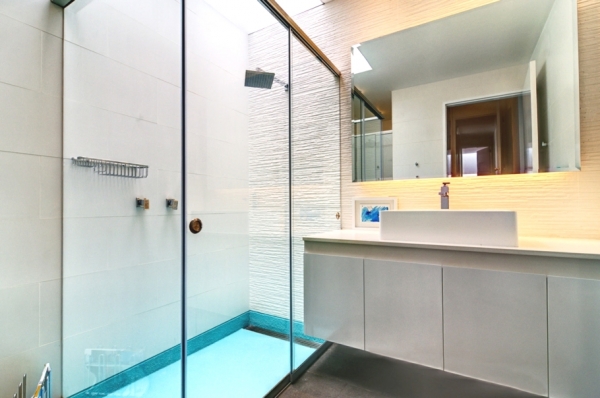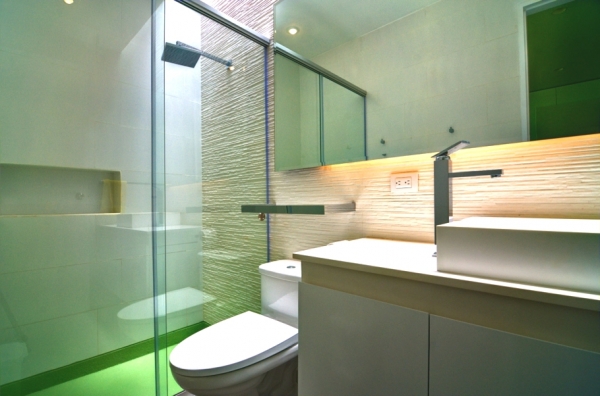 Photos © Marco Símola