This white loft is located in Prato, Italy and it was designed by Sabrina Bignami and Alessandro Capellaro in collaboration with B-Arch Archtettura.
It has phenomenal hardwoods, wonderful white beams, and outstanding vintage décor.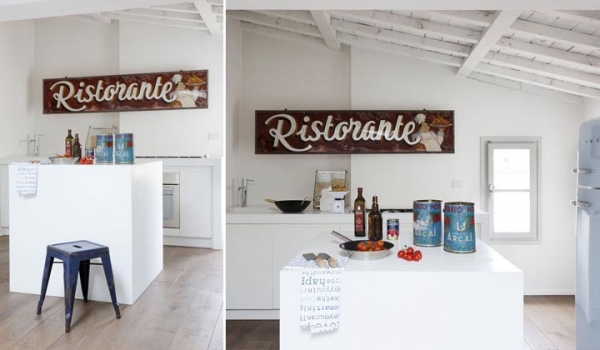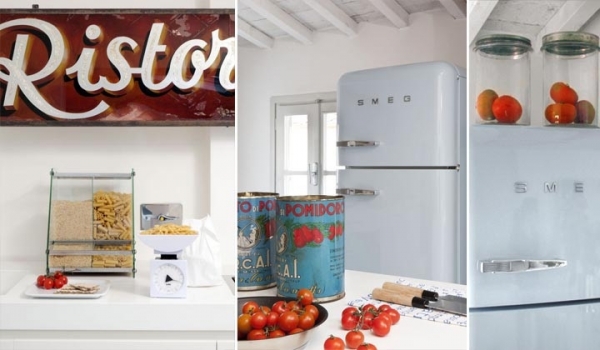 In the kitchen of this white loft there is a white island perfectly placed to define the space, and a nicely sized window for natural light. The blue stool is a wonderful touch, bringing color and a worn feel to the singular color scheme. The white cabinets and countertops are sleek and perfectly suited for the interior design. A sign that says Ristorante frames the space, and a vintage refrigerator adds a bit of home to the bright interior.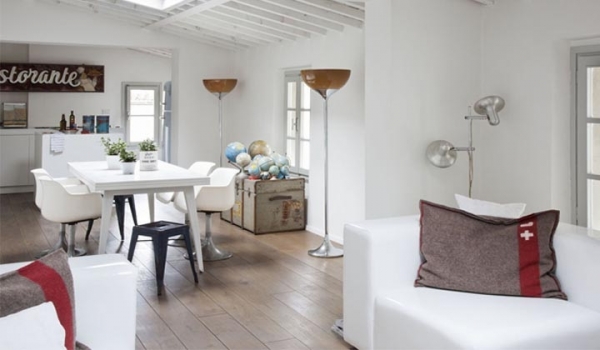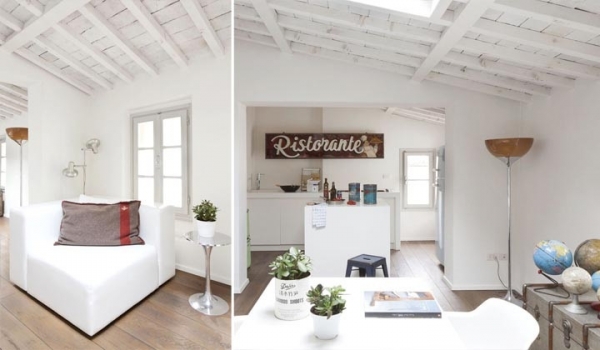 In the dining room, a white table is flanked by gorgeous white chairs. At each end of the table, a blue stool sits, connecting to the radiant design of the kitchen. Green plants adorn the dining table, adding a lovely dose of lively color. Two brown lamps frame the dining room, contributing a bit of warmth. In between them, an enchanting vintage trunk is decorated with numerous globes: simply fascinating. On the other side of the dining room, a white console fills the space. It is adorned with beautiful lettering, lamps, a mirror, and different décor items.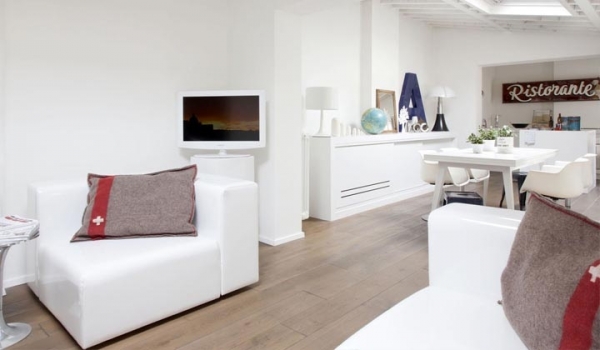 The living room in this white loft is fantastically simple. White chairs continue the color palette seen in the rest of the house, and brown and red accent pillows add a bit of warmth. The silver lighting and silver table complement the room wonderfully, bringing a little sparkle to the superb design. A white table and a white television sit in the corner, perfectly matching the bright white interior.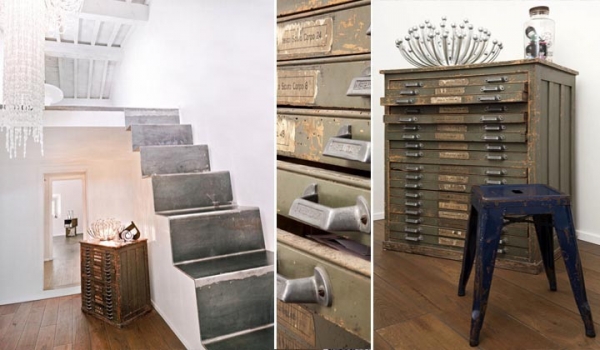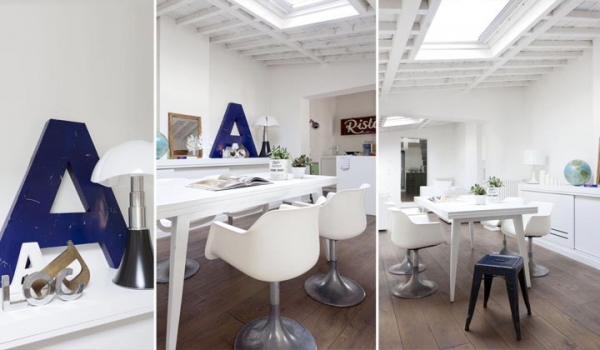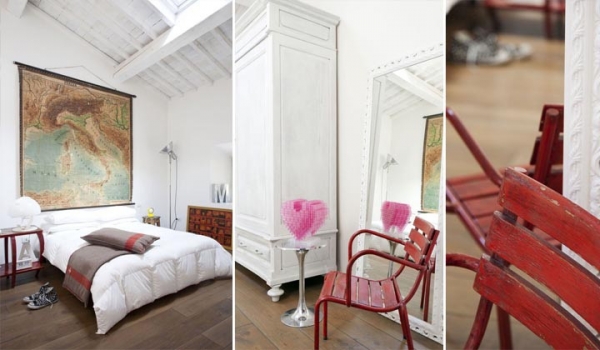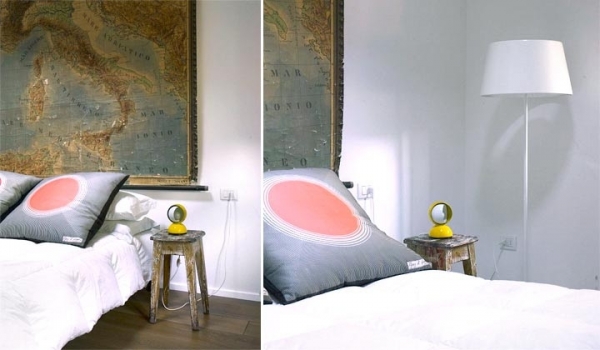 The letters found throughout the home are delightful. They bring a sense of fun and playfulness to this brilliant white loft.