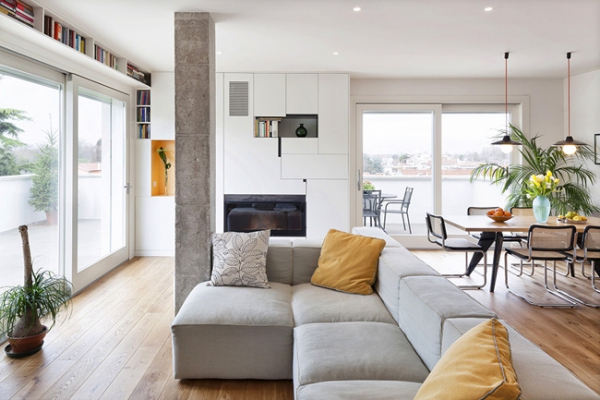 This is for all of the sun-lovers out there! The feature for today is a charming home brought to us by Studiomobile, a design office that mixes architecture, art, technology and urban ecology. Residing near Venice, Italy, this bright penthouse is the epitome of the best views of its surroundings. Promoting spacious style and a cheerful environment, this home is sure to always lift up your spirits.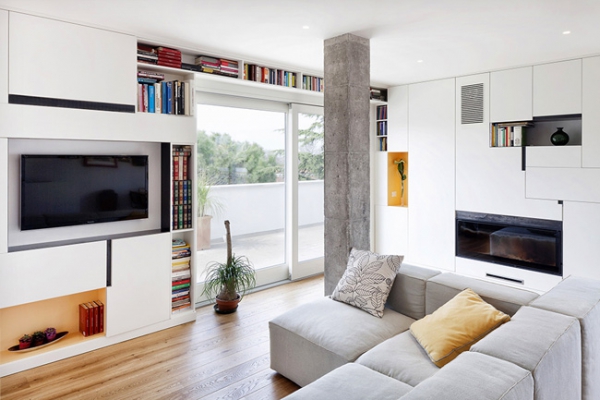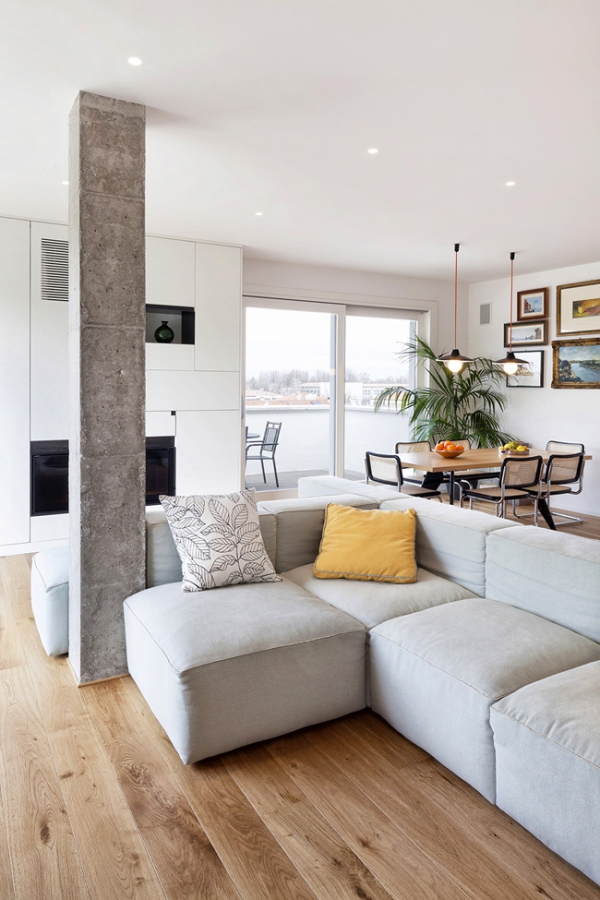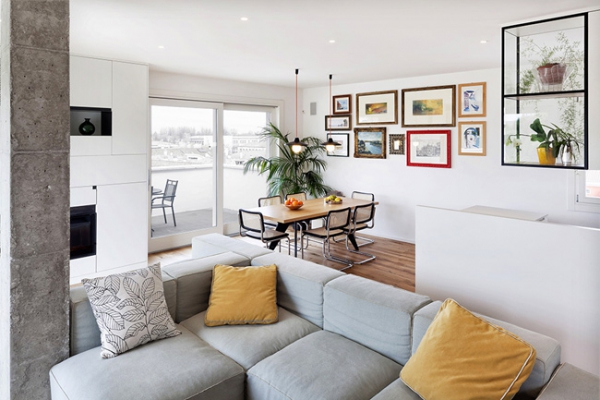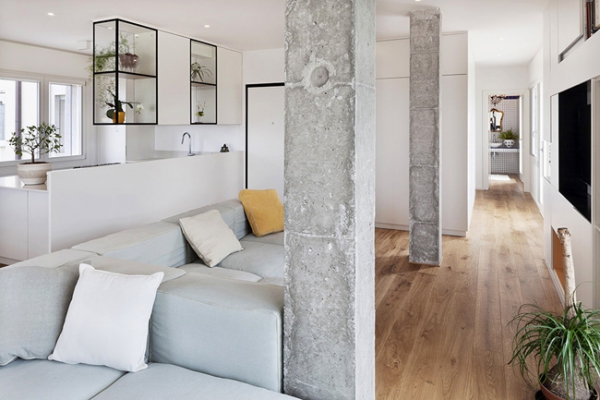 One of the most prominent features that we first notice upon entering is the exposed concrete pillars throughout this bright penthouse. The exposed concrete, along with the hardwood floors, brings a nice change of texture to this inconspicuously-styled dwelling. The balancing white theme gives us a smooth feel, while also allowing for its bright décor to take the stage and add some delightful spark into the place. The concept of color therapy applies here as the use of orange and coral shades promotes invigoration, warmth, energy, and even creative thinking for those days where you need some extra inspiration.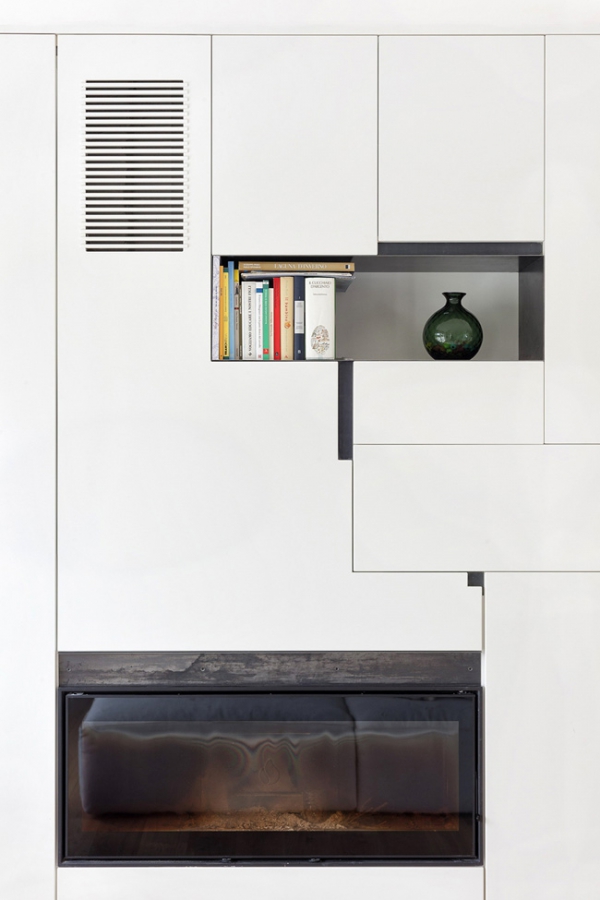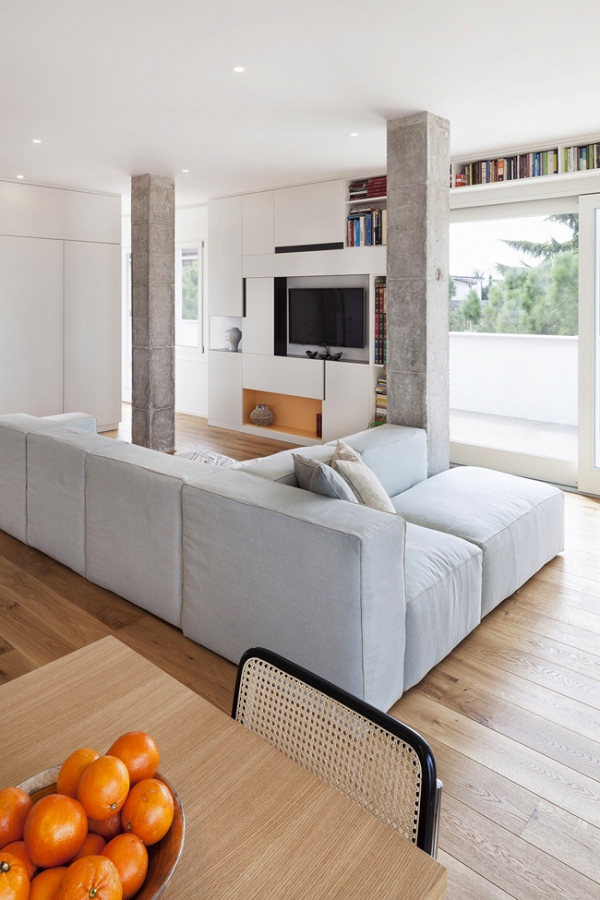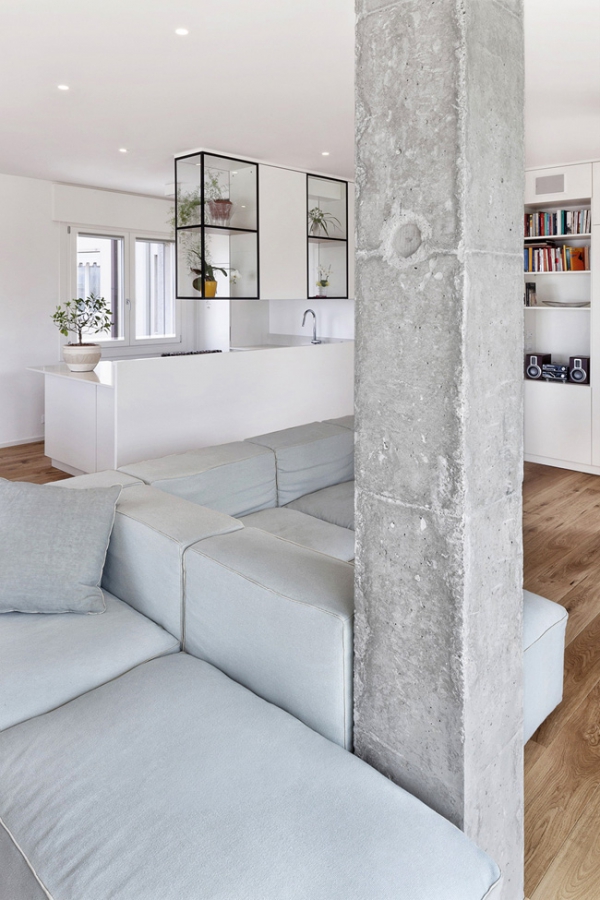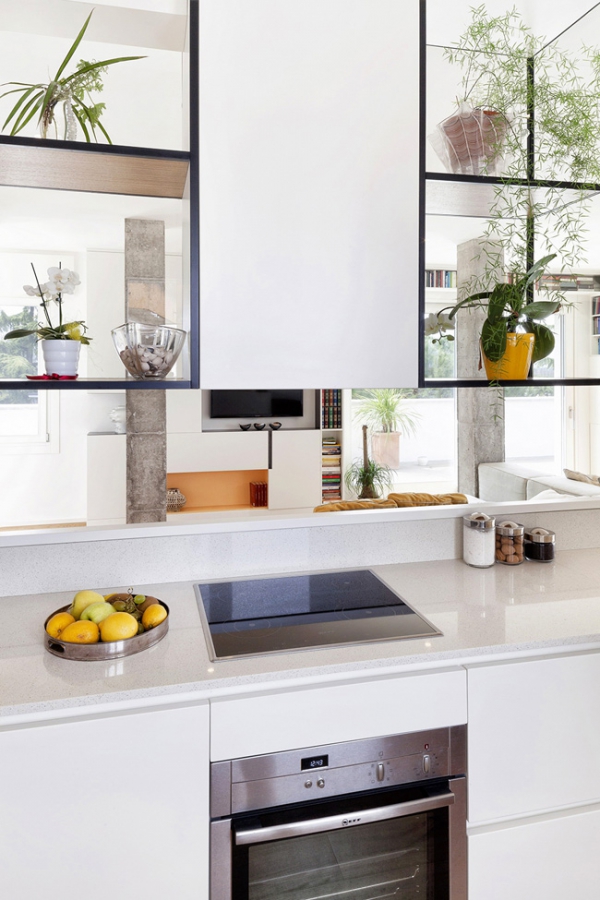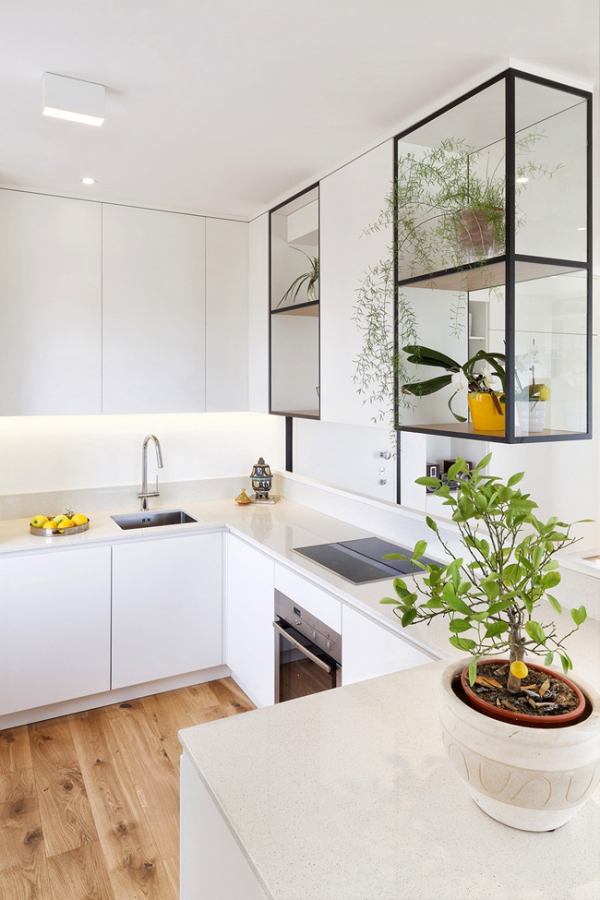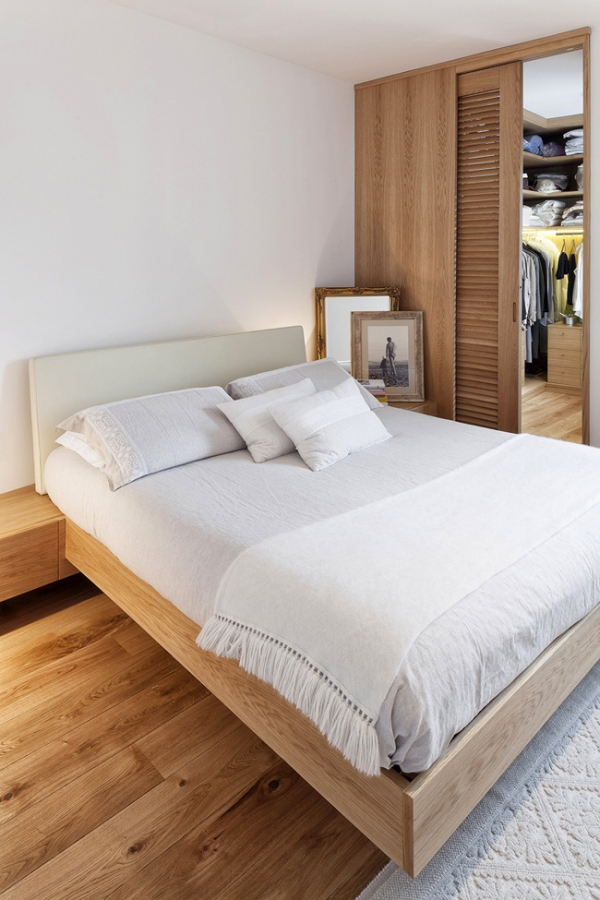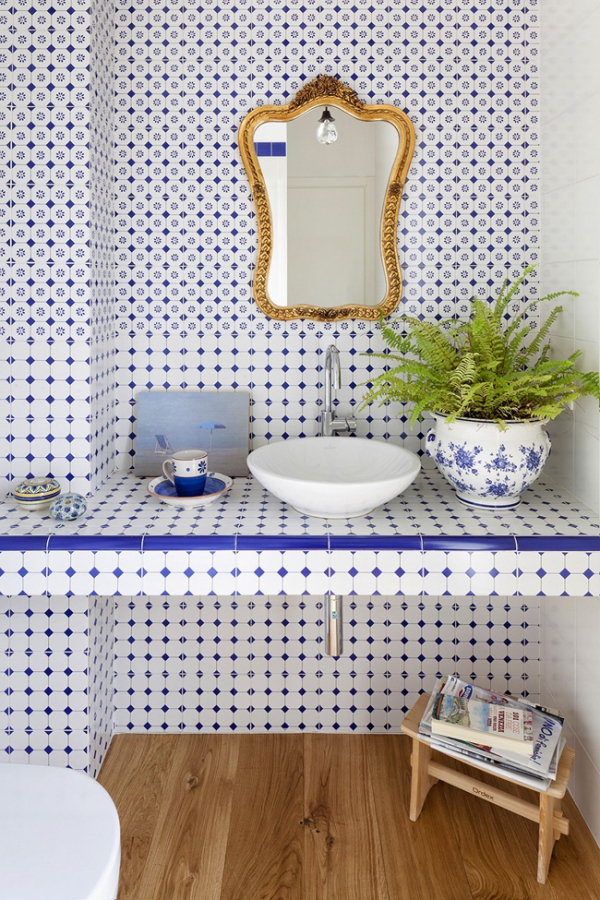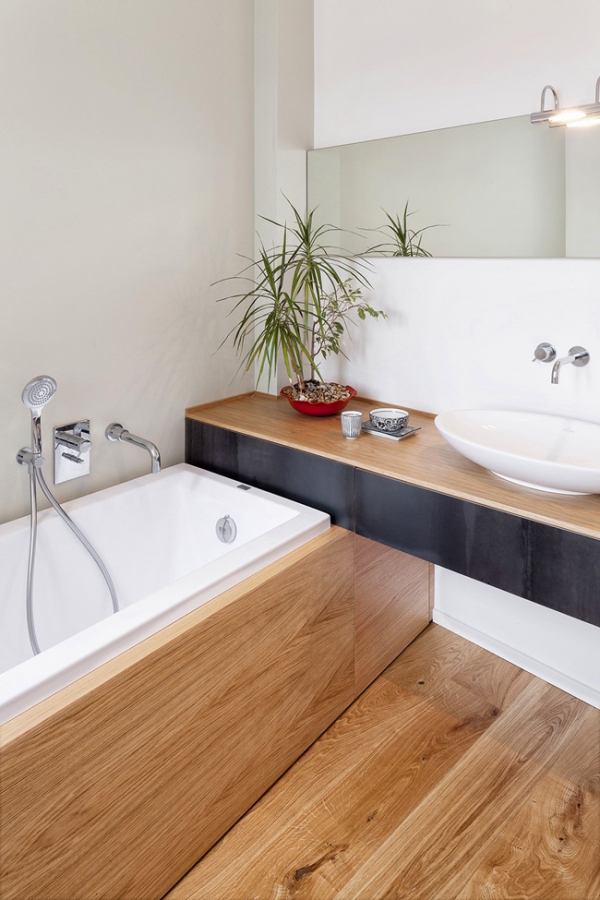 Another distinctive feature of this upbeat and bright penthouse is the botanical display case that occupies both the kitchen and living room area. The use of plants in a home like this one would greatly improve air quality, as well as further enhance your mental well-being. Overall, living in a bright penthouse is not only aesthetically pleasing to the eye, but also has amazing benefits to increase your quality of life!