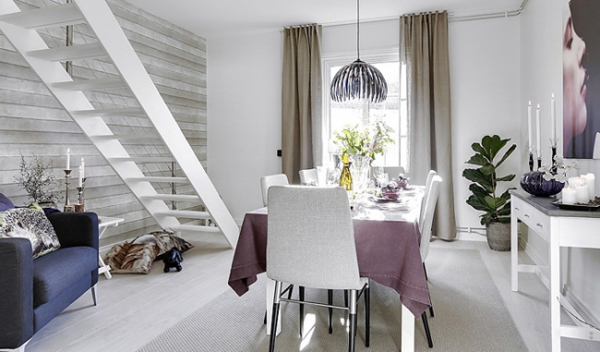 Inspiration for colors does not always have to come from a bucket of paint. There are plenty of color décor ideas everywhere you look, but you have to appreciate the little things to really find them. Incorporating bursts of color into interior design allows for the most modest of homes to come alive with new vigor. For this bright duplex layout, we are presented with a small dwelling that has a rare layout divided on two floors. This bright and vibrant duplex resides in Gothenburg, Sweden and is only a whopping 667 square feet in its entirety! The seemingly bland colors and chrome accents throughout this home are simply a canvas for the color schemes and various house plants highlighted in each room.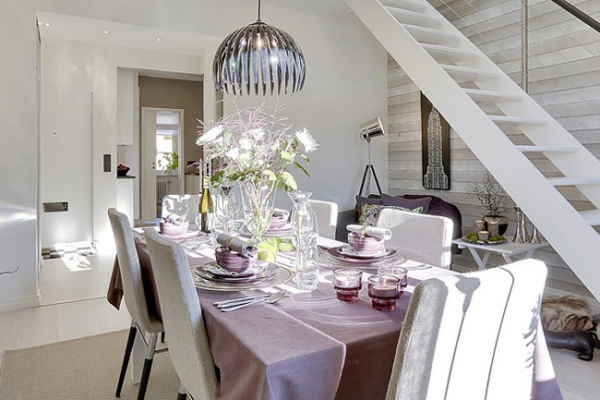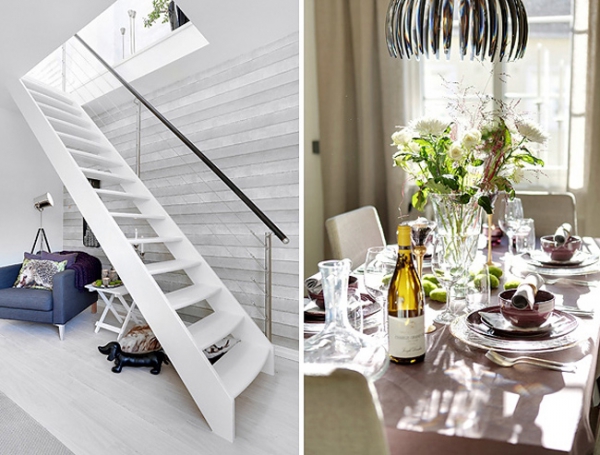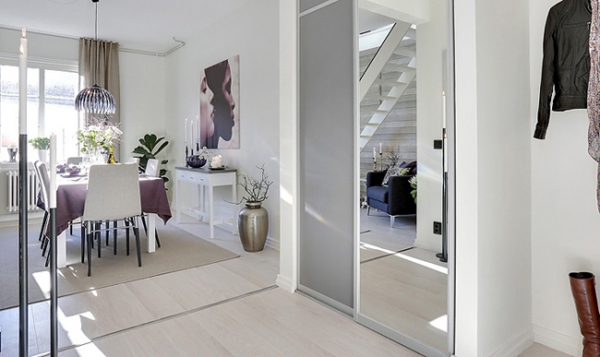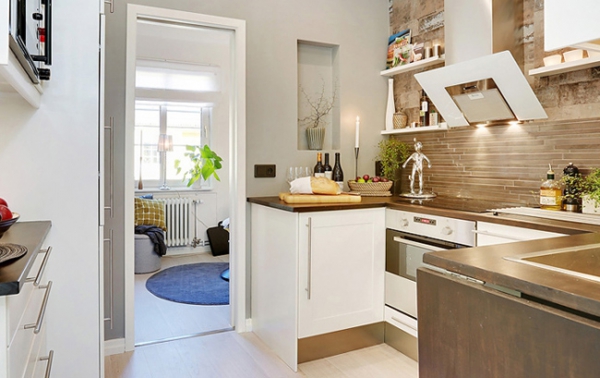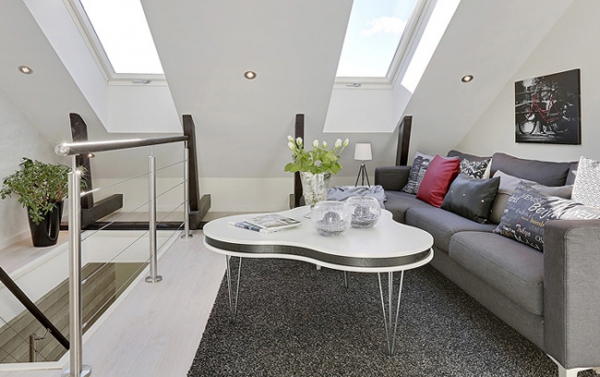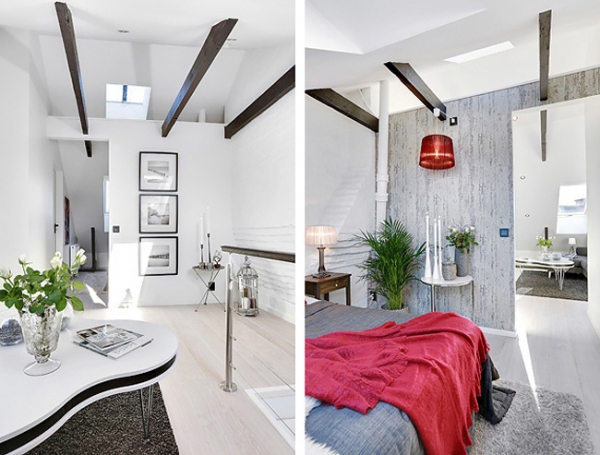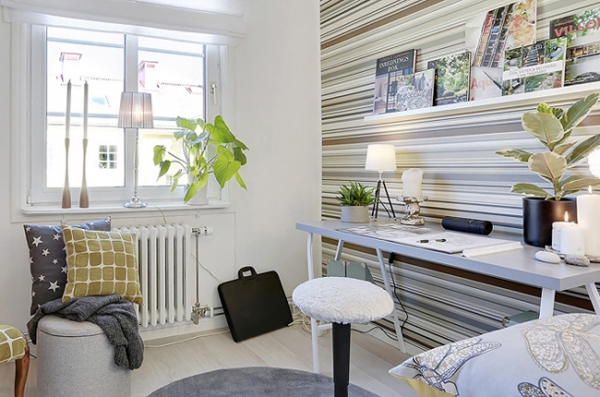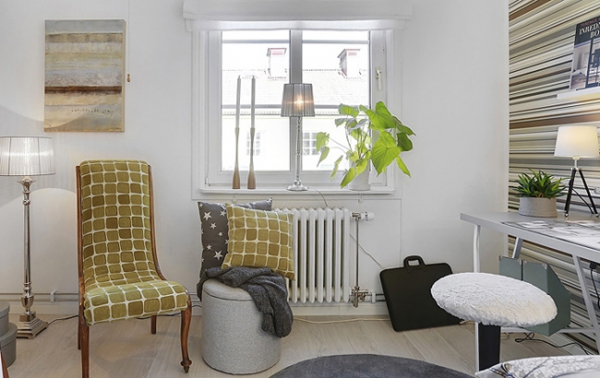 Upon first stepping into this bright duplex, you will notice that you are immediately brought into the dining room. The calming colors of lavender, deep blues and the auspicious green color of plants invites you to just relax and take it all in while you enjoy a meal with your guests. Walking into the kitchen is another delight that is pleasing to the eye. The various shades of browns and golds, including the small chestnut table, leaves way for the lively colors of a little fruit and wine that never disappoints. Taking a short trip up to the stairs brings you to a small but functional living room with a great view. The living room showcases a grey theme that includes subtle yet fun pops of red. The bedroom follows suit with more obvious pops of red throughout with simple items such as the throw blanket on the bed, a wall lamp, and fun pillows.
You cannot go wrong with a bright duplex that offers a unique layout and beautiful themes of color that can inspire anyone who walks into it. It doesn't matter what room you find yourself in; you will always be surrounded by a serene atmosphere that encourages liveliness and fun for all ages.