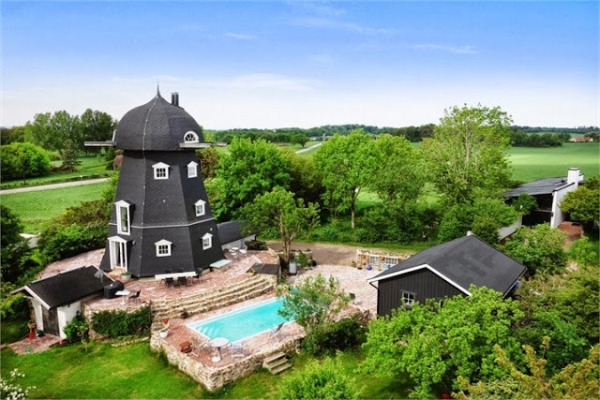 Not only does this old mill conversion bring a new life to a building that was discarded, it also shows us exactly how beautiful things can be given the right furnishings, décor and attention. Everything from the brick tiled floors on ground level to the fantastic wooden beams screams quality in this old mill conversion. The designer has managed to make use of every inch of space in this quirky shaped building which is in Hoganas, Sweden. The mill was built in 1828 and has 145m² of space, with 3 floors inside and lots of natural light.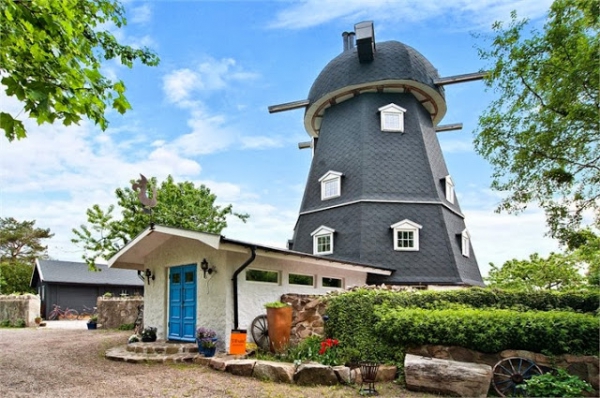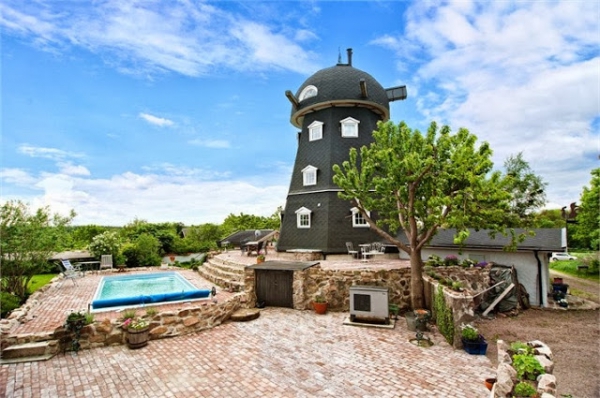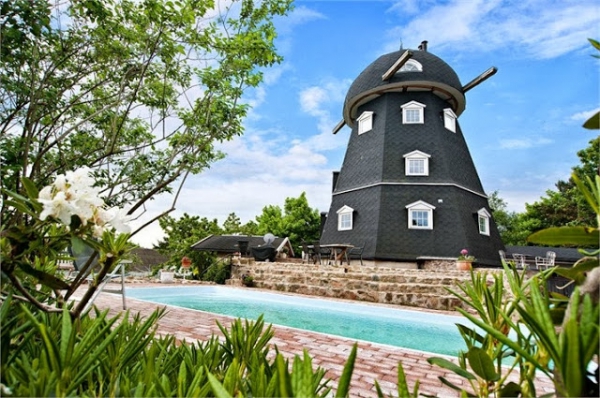 From the outside the old mill is certainly aesthetically pleasing but the interior is where the magic is found. Outside you will find a wonderful pool, walled gardens and beautiful green countryside scenes as far as the eye can see. The ground floor is home to a well-appointed and modern kitchen that fits in beautifully in this old mill conversion. French doors lead to your very own garden paradise. The large and airy living area features a wood burning stove, many small niches that are useful as well as decorative and furniture that brings a sense of style to this unusual property.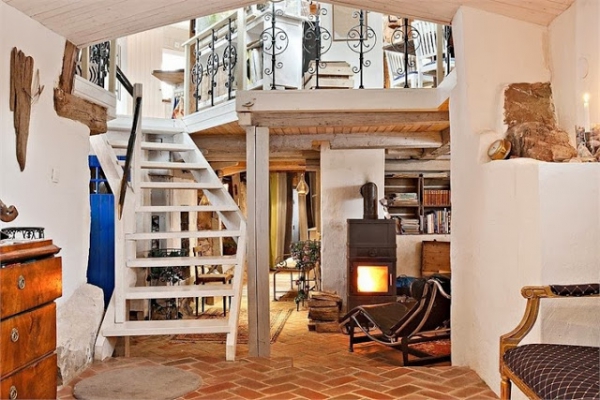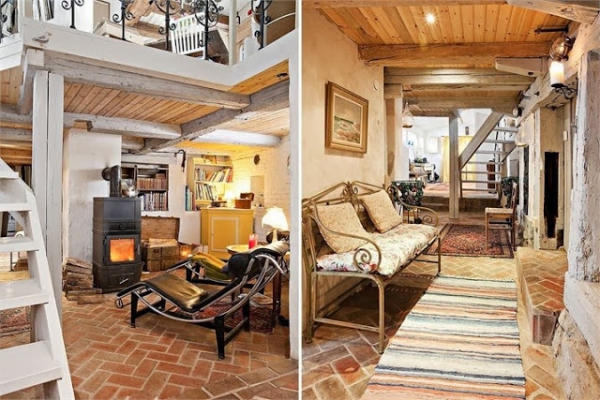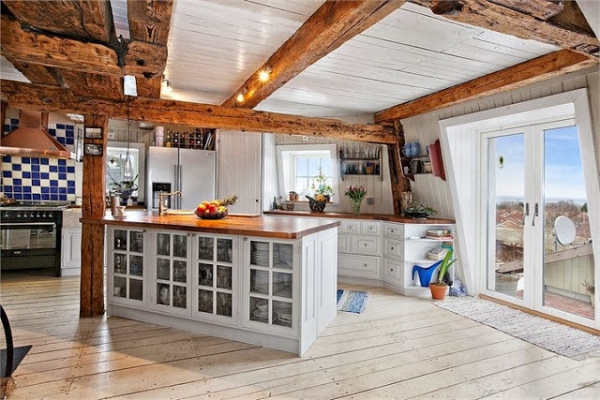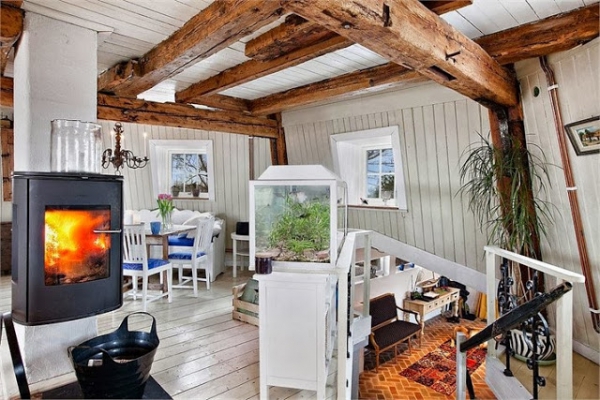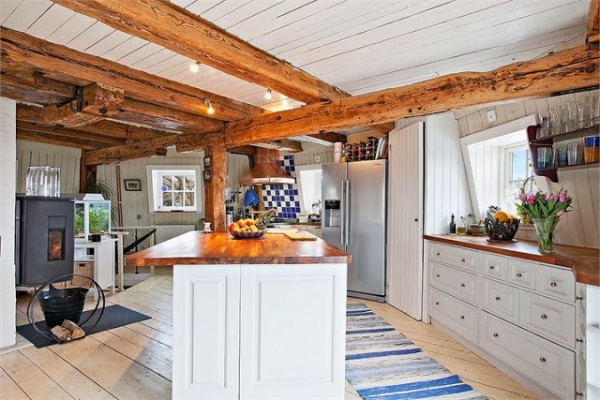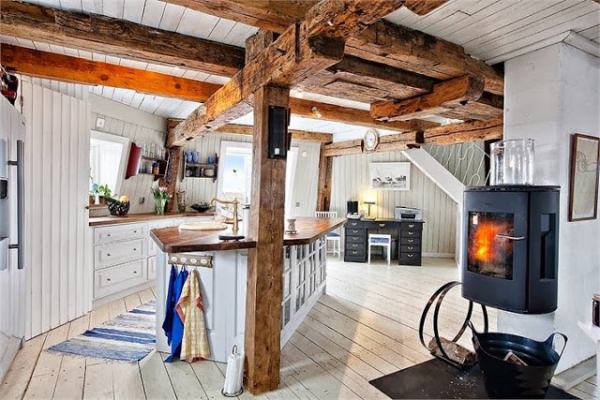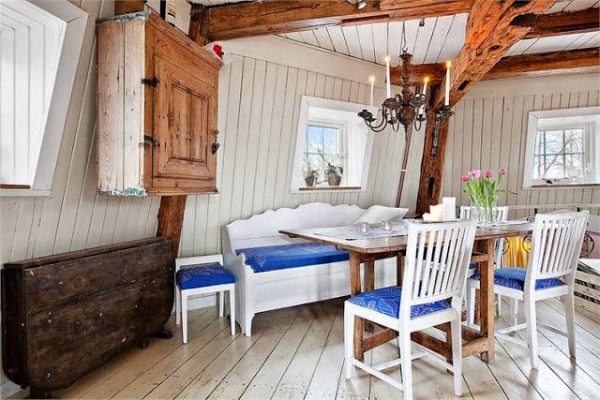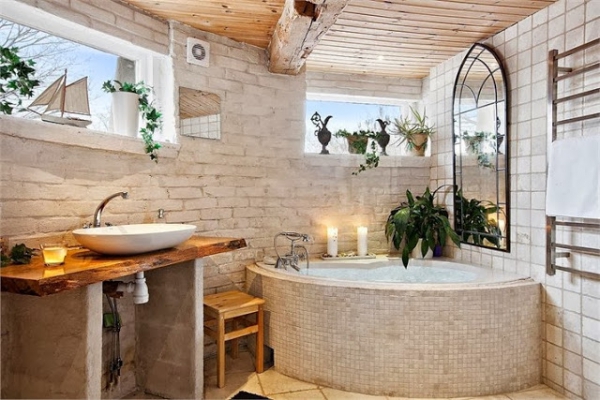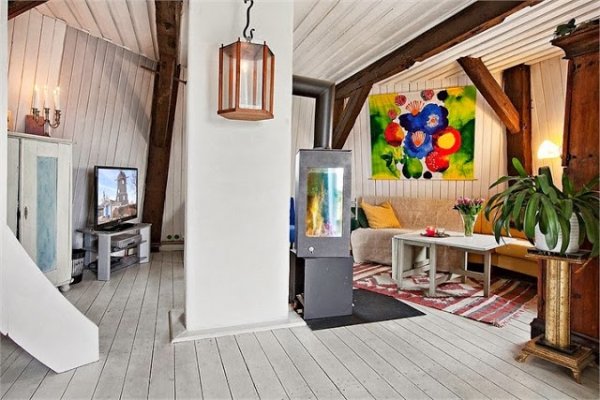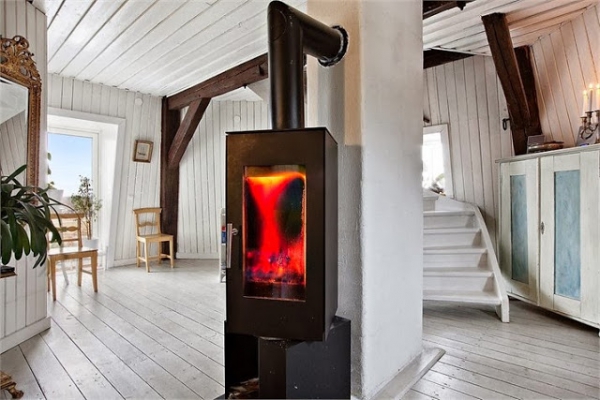 Taking the stairs to the first floor you will find many interesting design features to captivate you. Open plan living is such a wonderful feature in this old mill conversion where you will find the space is maximised by the white walls and unique original design of the building itself.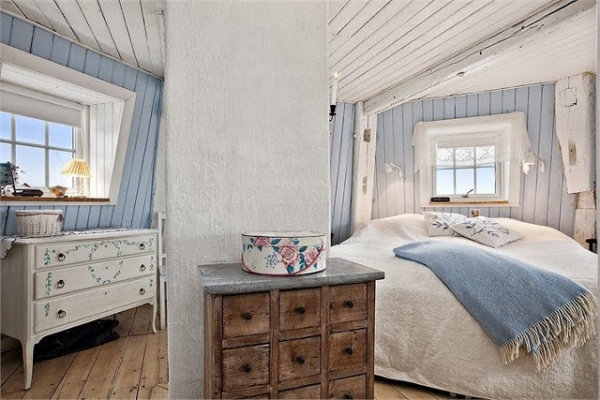 As you climb further up the decorative staircase you will find a comfortable bedroom furnished with pieces that fit in with the building and is decorated in muted pastel colors to bring out the best of the old mill conversion.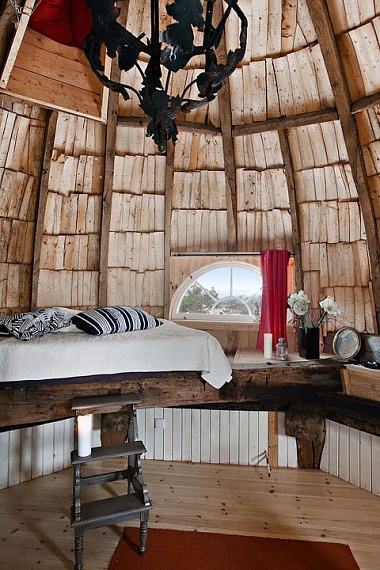 Images found on: Skönahem (website in Swedish)
At the very top of this stunning mill you will find a relaxing and peaceful area suited to many uses – a study, spare bedroom or library where you can see the original timbers and shape of the domed top of the mill.