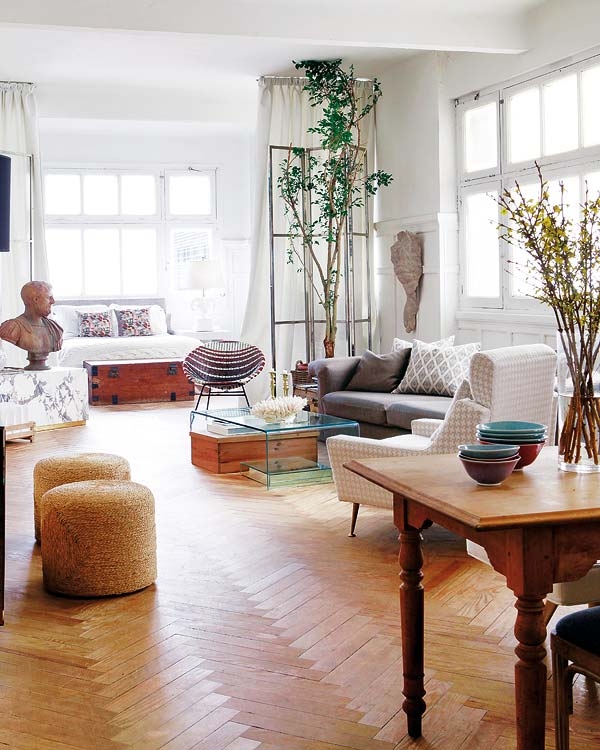 We have never seen someone do so much with a one room apartment. This home belongs to Juan Luis Medina, and it is located in Madrid.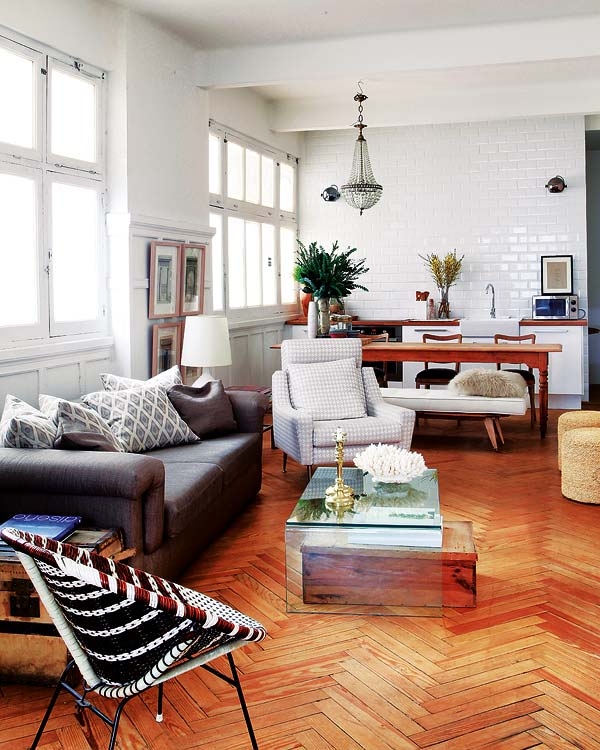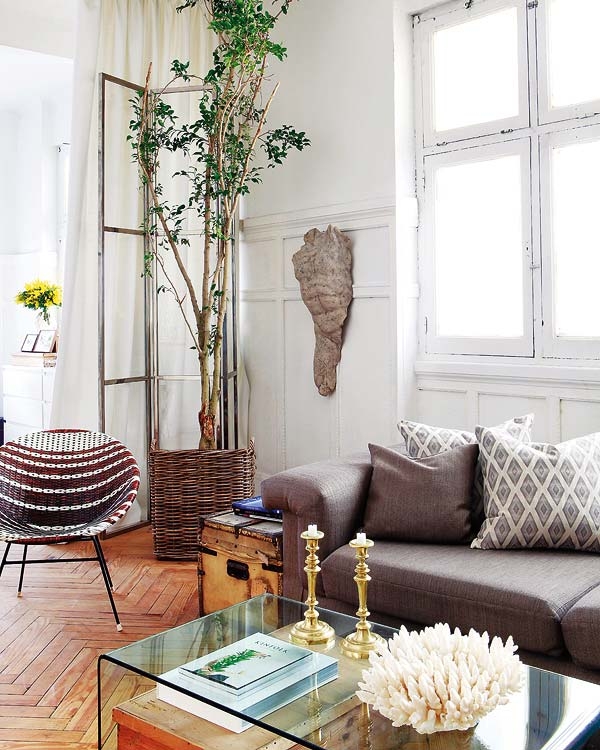 The hardwoods are phenomenal in this one room apartment. Large windows provide a significant amount of natural light, and white walls keep the space open and bright. A gray sofa full of lovely accent pillows, sits under a window. The coffee table and the gold candleholders add a dose of glamour to this gorgeous design, and a wooden box sits under the coffee table, bringing even more creativity to the stunning interior. We love the touch of coastal décor. The brown, white, and black chair is fantastic, and the gray and white, is just as lovely, adding a cozy feel to the area. The plants and the rock on the wall are fabulous additions, bringing a touch of earthiness to this one room apartment.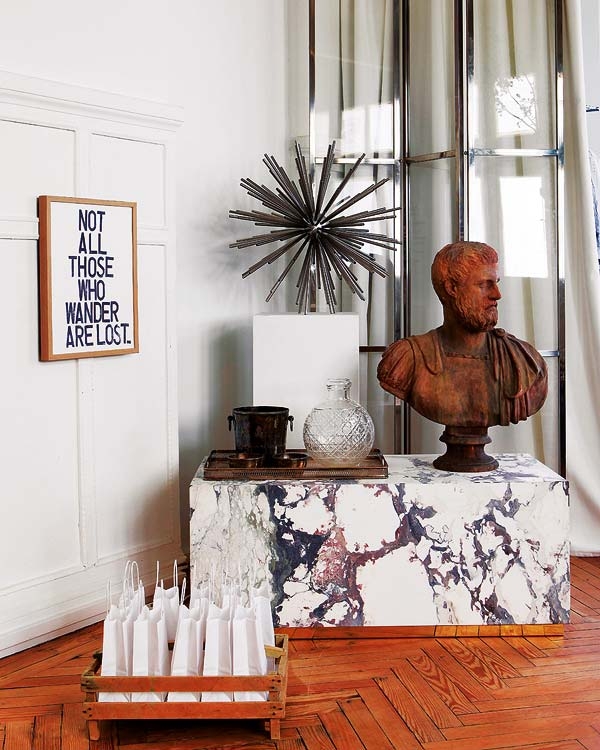 Wow! Just wow! First and foremost, we must discuss this outstanding piece of marble furniture. We love the colors and the touch of gold at the bottom. This is definitely a statement piece, it adds so much luxury to the room. The brown sculpture is delightful. In combination with the hardwoods, it brings a lot of warmth to the design. The gray sculpture and the crystal vase are just perfect. We really love this home.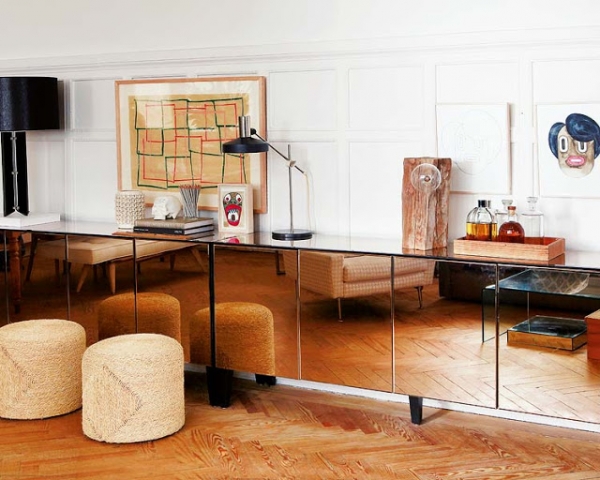 The mirrored cabinets continue the touch of glamour seen throughout the design.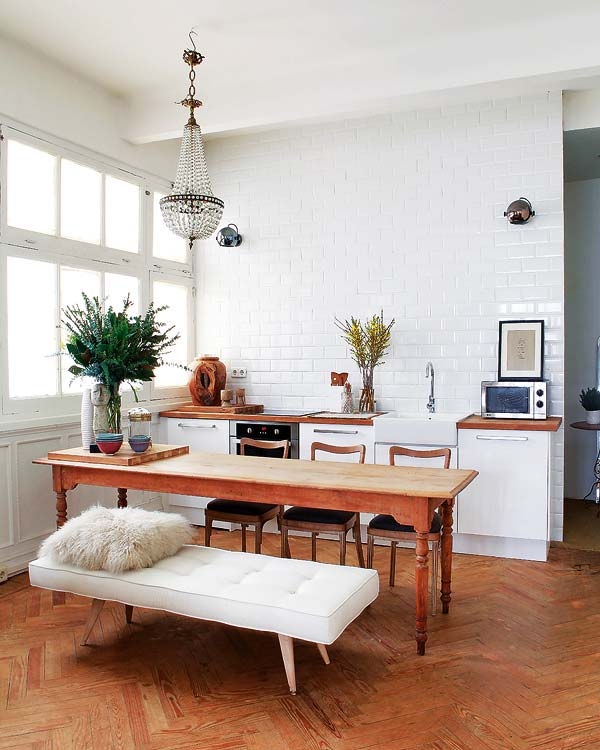 We honestly don't think our words will do this kitchen justice. It is simple, glamorous, unique, and inviting, all at the same time. The wooden table is surrounded by a wonderful white bench, with a cream fur pillow, and wooden chairs with dark cushions. White cabinets and wooden countertops are placed against the wall, and marvelous décor and an ornate chandelier complete this luscious design: absolutely gorgeous.