Love those hardwoods! This modern classic interior is full of gorgeous black and white, naked windows, and fabulous decor.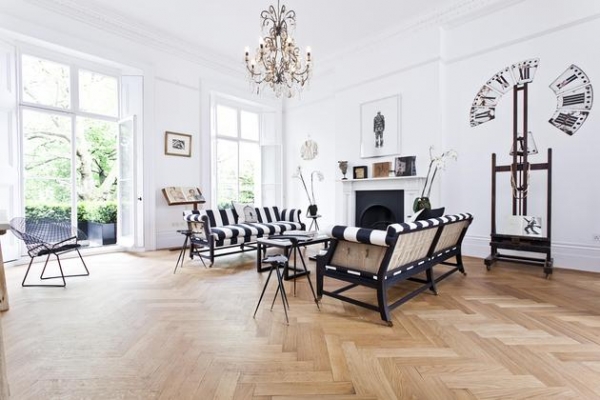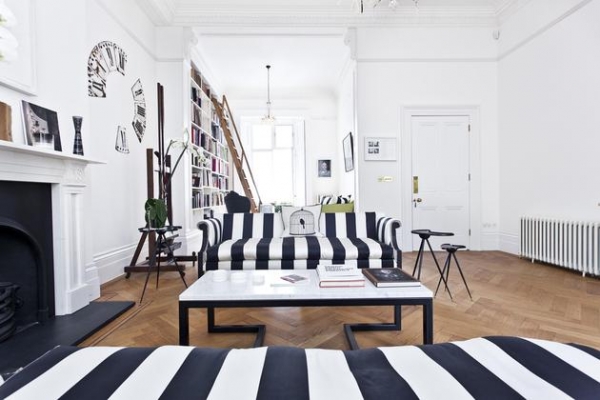 The seating area located at the entrance of this wonderful home has a white and black fireplace. The mantle of this fireplace is framed by art and vases. The striped black and white sofas are absolutely stunning and the white and black table is sleek and lovely. The decor pieces used in this fantastic room, including the easel and the incomplete pieces of a clock, are creative and engaging.The hardwoods are fantastically delicious, and they are topped off with a glamorous chandelier.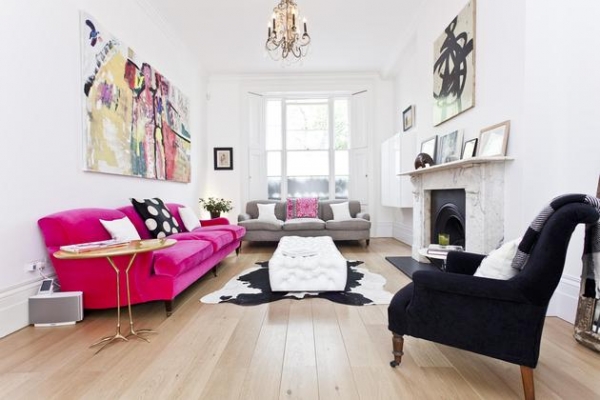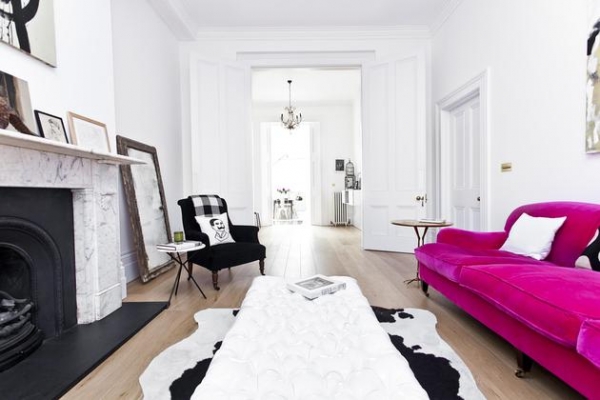 In the other seating area of this modern classic interior, a hot pink velvet couch takes the stage. It is framed by a wonderful piece of abstract art. The two white pillows, on each side of the boldly polka-dotted pillow, fashions a wonderful touch. A comfy gray sofa and a black chair, fill the space. The eccentric white table and the cowhide rug look fantastic together, adding texture and an additional pattern. The marble fireplace adds a little bit of luxury, and it is framed by another piece of great art. A large window and a glamorous chandelier, add light, completing this magnificent room.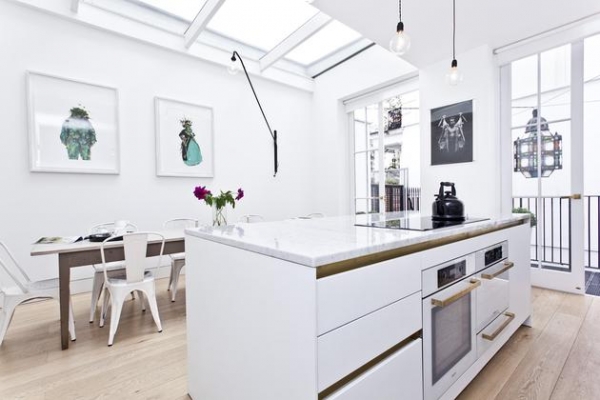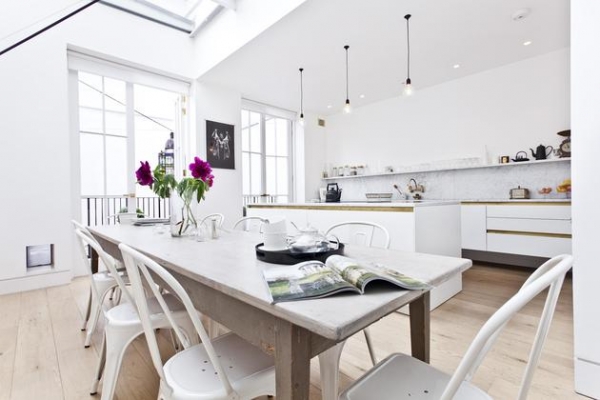 We love how they added a rustic quality to the kitchen in this modern classic interior. The rustic farmhouse table, the white chairs, and the hardwoods, add a homey feel to the heart of the house. Modern white storage, with wooden accents, and open shelving, continue to blend the stylish with the cozy. Three simple black lights hang from the ceiling, defining and illuminating the island area.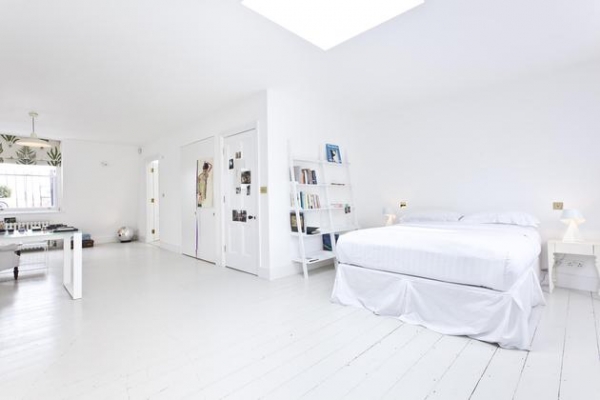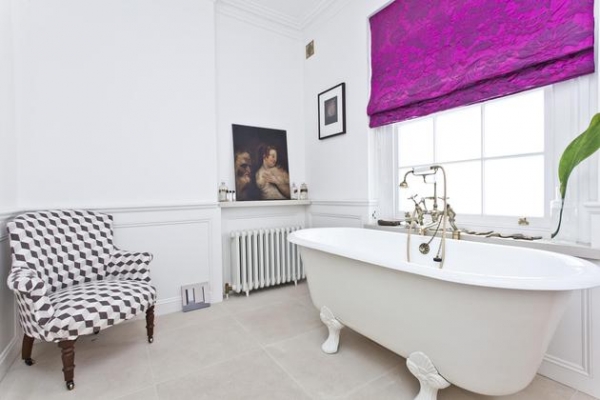 The bathroom is absolutely stunning with its large claw foot tub. The bright pink shade continues the liveliness began in the second seating area. A patterned chair, lovely flooring, and snow white walls complete this simple yet good-looking, modern classic interior design.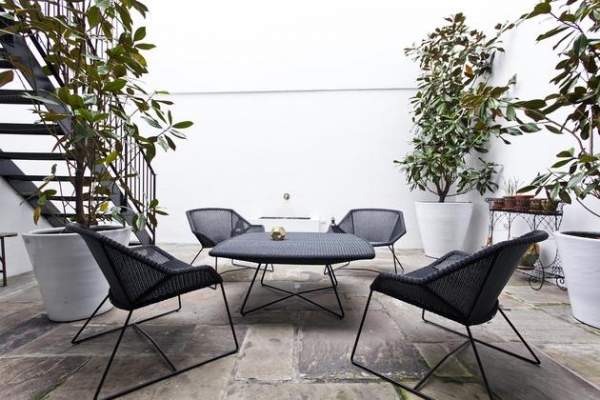 Images found on: Onefinestay