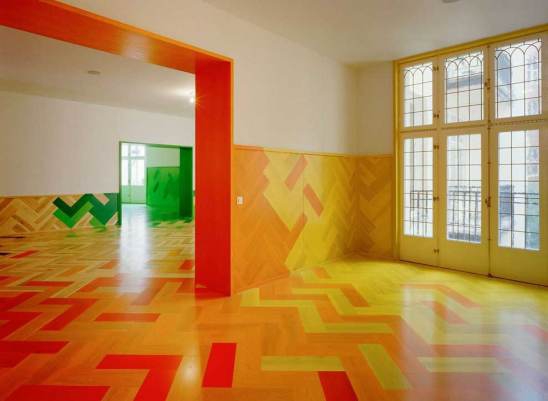 Words cannot describe how much excitement today's feature gives us. We have never seen anything quite like this home at all! If your eyes feel like they are going to pop out of their sockets, then we're right along with you. The colorful decor created within this apartment is something out of a fantasy story. This home, located in Stockholm, Sweden was made with tremendous skill by Tham and Videgard Hansson of the Tham & Videgard Arkitekter Company. Hold on to your seatbelts as we take you on this wild and whimsical ride.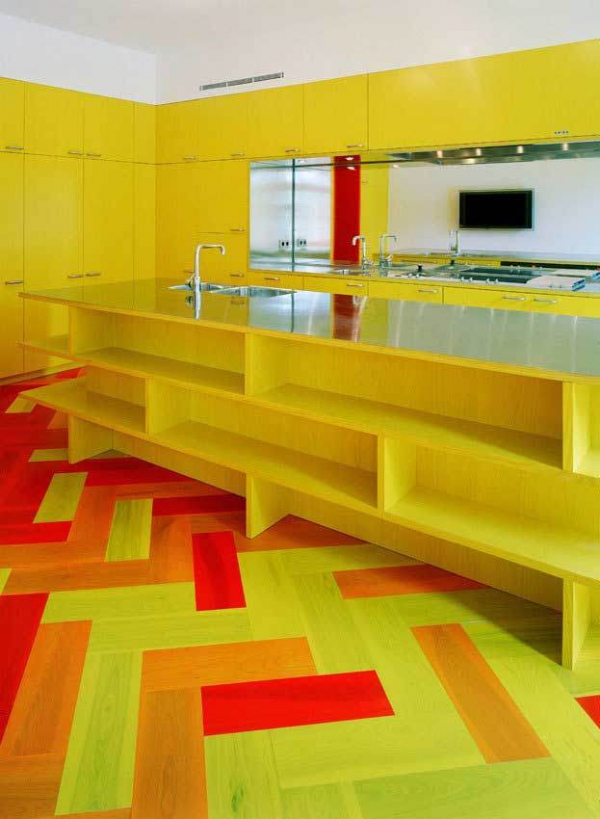 Known as the Humlegarden Apartment, this home most certainly goes against the grain of traditional Scandinavian decor. And rightfully so! The Hanssons' client was looking for a style that was as far away from cookie-cutter as possible. The Hanssons went above and beyond by delivering colorful decor that puts most apartments to shame. The energetic colors added to the intricate tile work were inspired by the colors witnessed outside during transitional seasons. The party on the floor extends up the walls halfway while brazenly gracing the trim of each door without a care in the world. The contrast made between the white furniture and other decor makes the colors even more alive and surreal.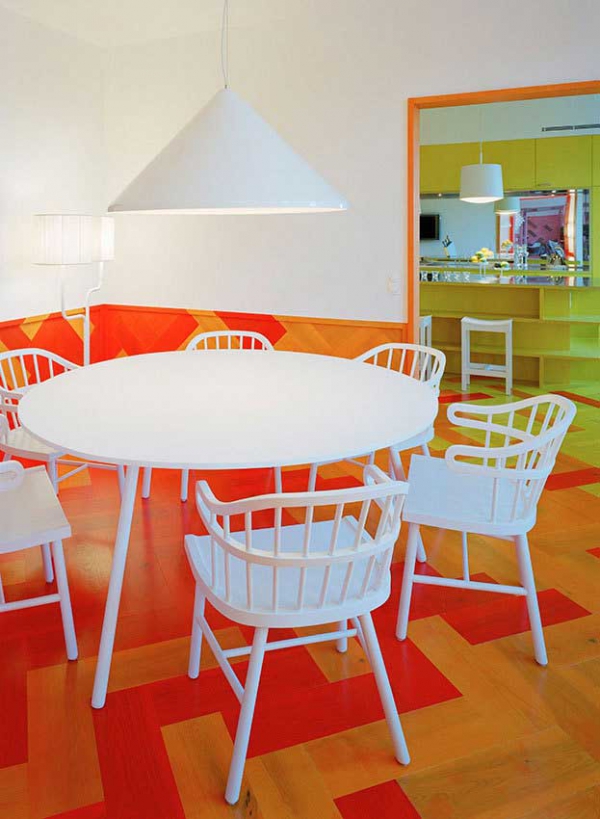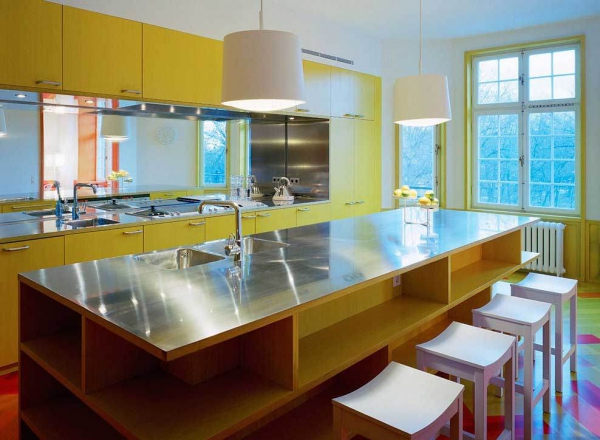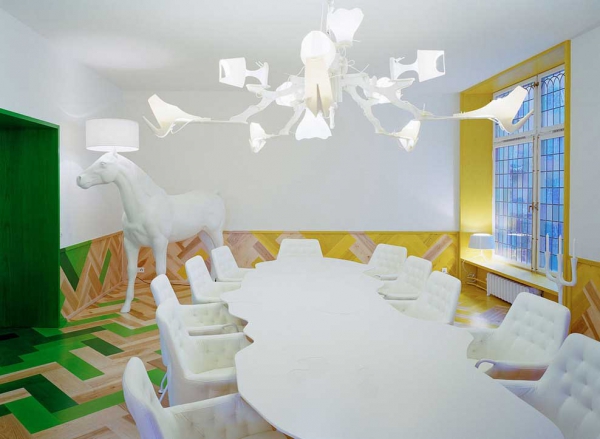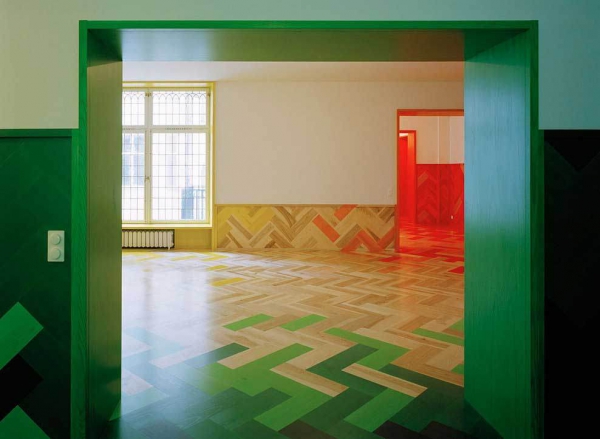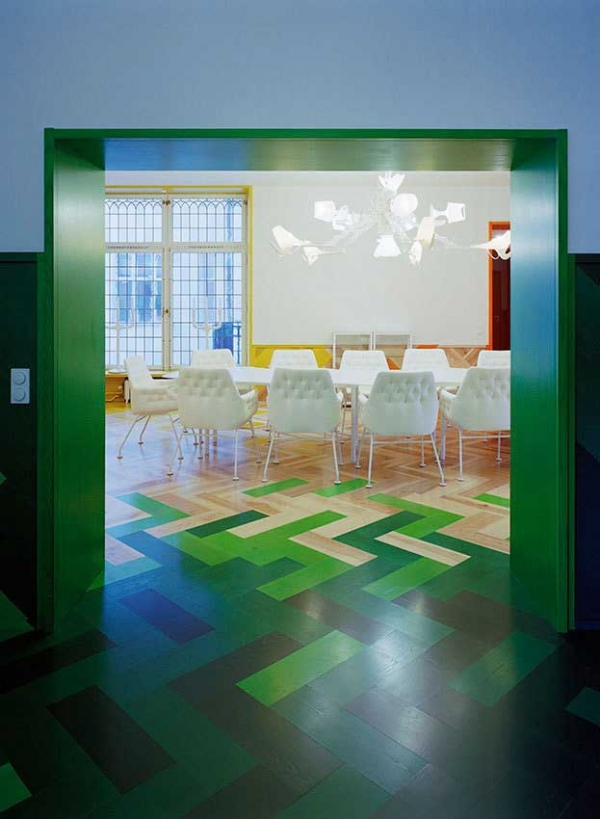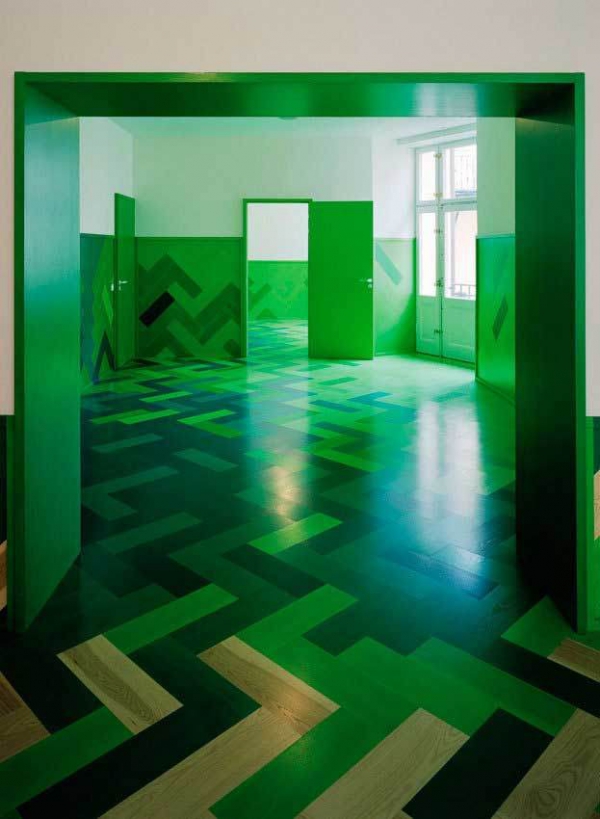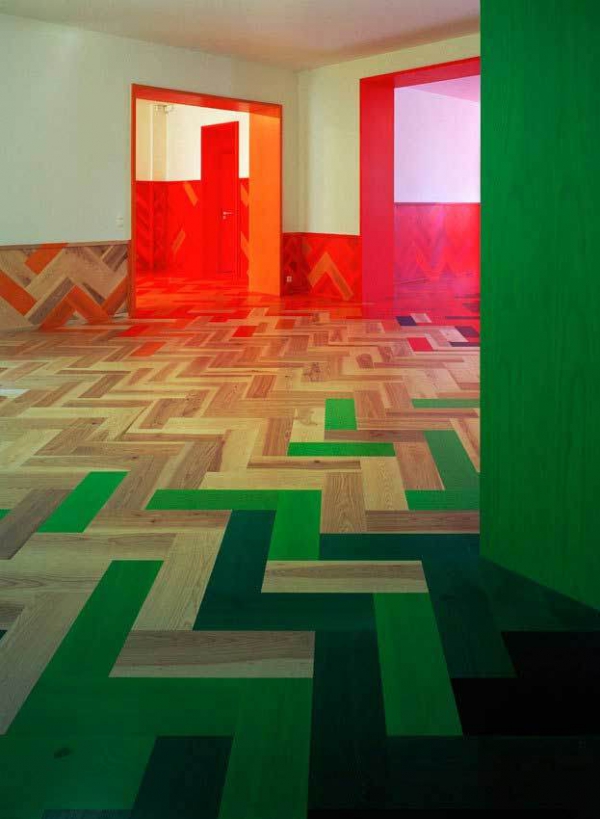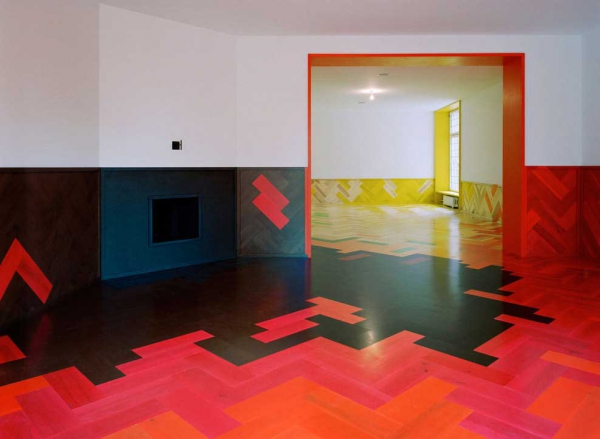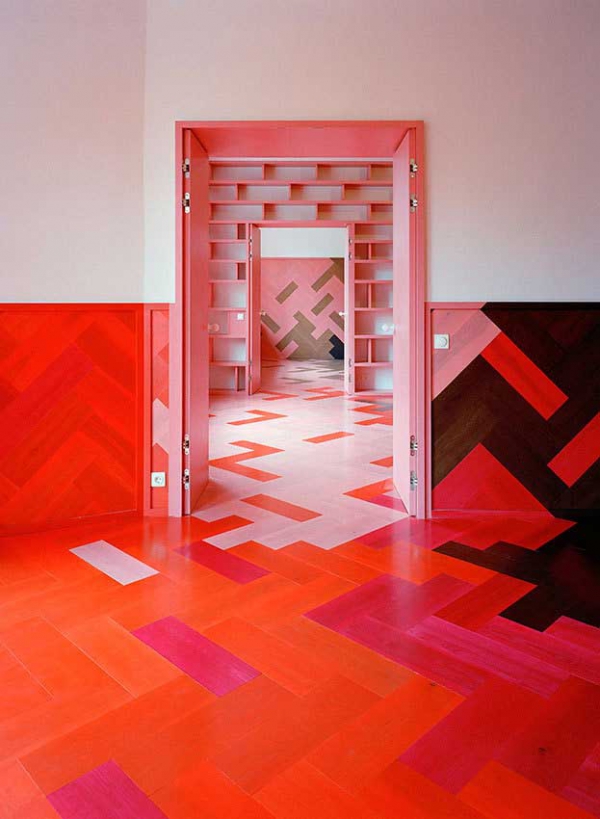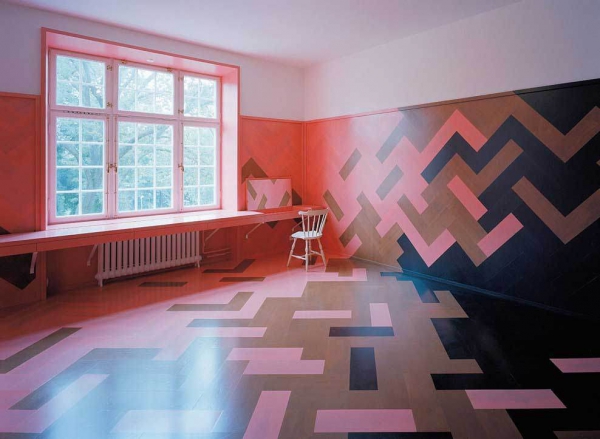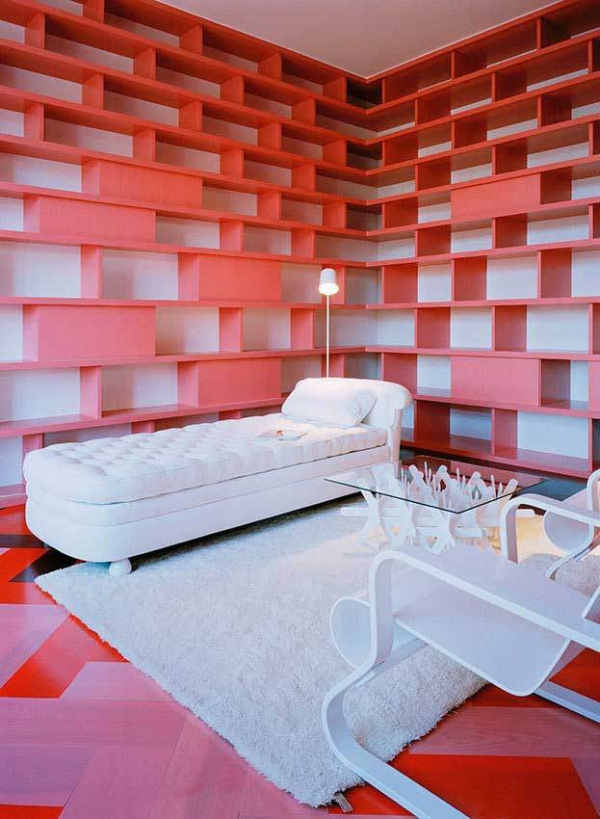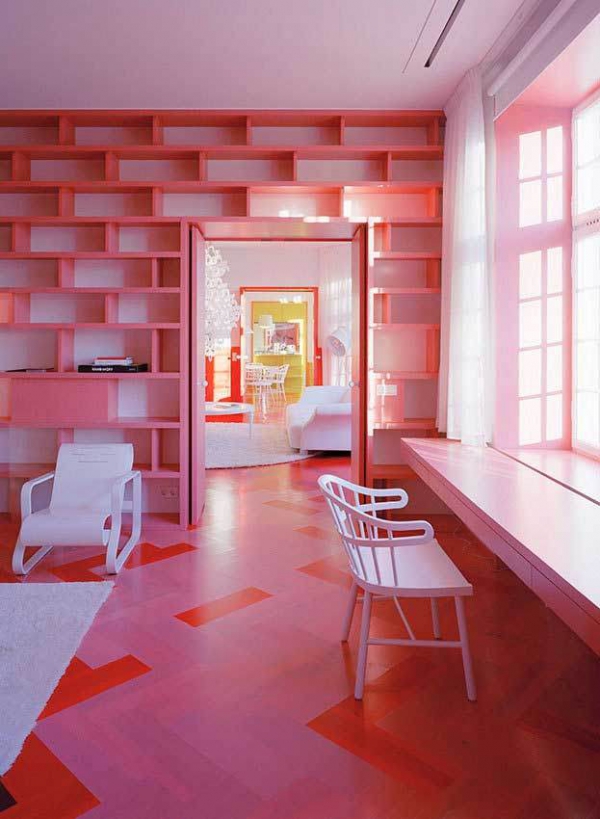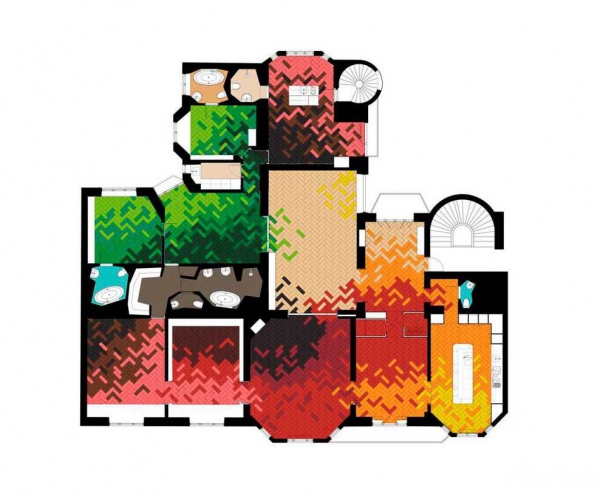 Wouldn't you love to live in a mood-boosting home such as this one?
Photgraphy by Åke E:son Lindman
Тext is copyright to ©Adorable Home – interior design and decorating ideas