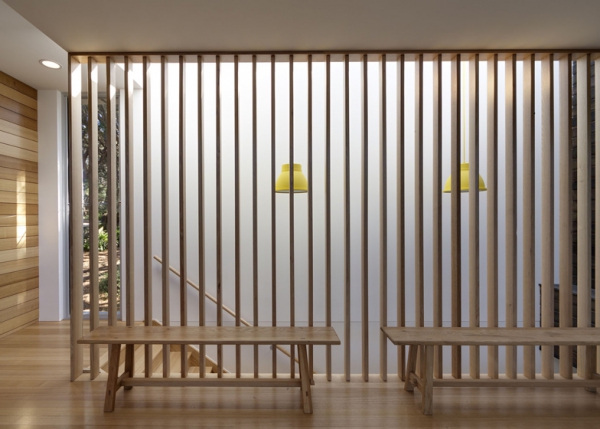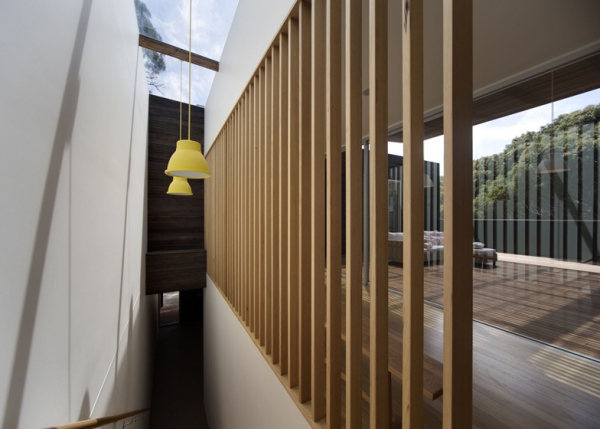 Located outside Melbourne, this Australian home has a fabulous extension created by Wolveridge Architects . It is sleek, modern, inviting, and magnificently designed.
The wooden design adorning the staircase is superb, it adds a lot of interest and personality to this lovely home. Two wooden pieces of furniture adorn the space, and two yellow ceiling lights line the staircase, adding color to this beautiful design.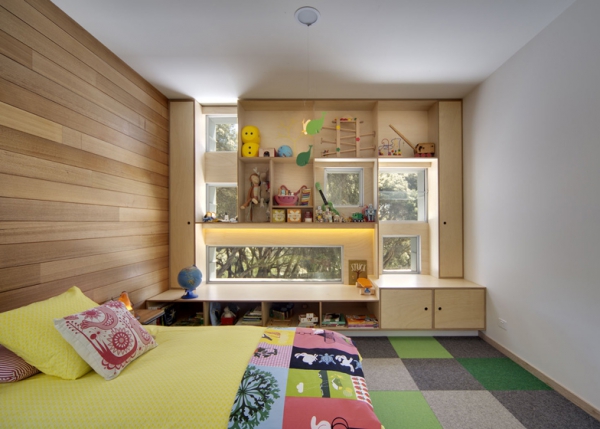 This kids' bedroom is adorable. A carpet full of various grays and greens covers the floor, adding a wonderful pattern to the room. The comfy bed is bright and beautiful with its numerous colors and patterns. We are particularly fond of the bright yellow. Framing the bed, a wooden wall adds interest and warmth to the outstanding design, and at the far end of the room, a wooden floor to ceiling storage unit occupies the space. We love the way the storage unit is built around the windows, adding even more of a unique touch to this Australian home.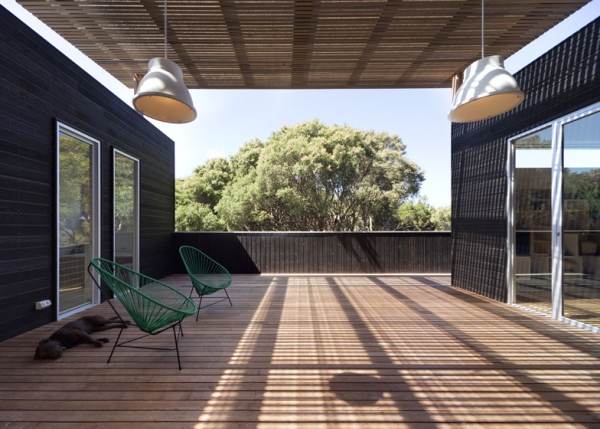 We absolutely adore this outdoor space. The black and brown wood look delightful together, and the large ceiling lights frame the space perfectly. Green chairs bring a little color to the design, and connect to the natural surroundings.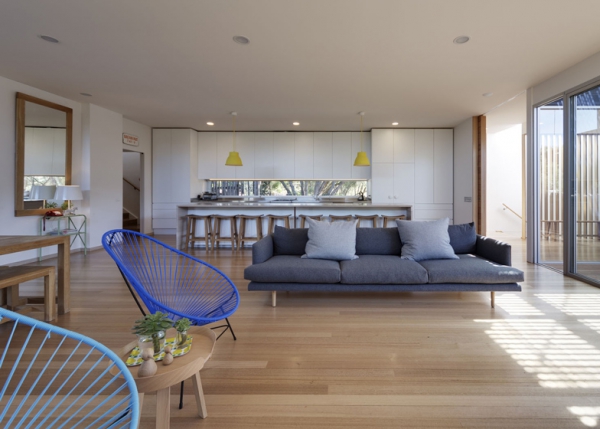 The living area in this Australian home is spacious and comfy. A gray sofa is adorned with light accent pillows, and light hardwoods fill the floor. A small wooden table is flanked by a light blue and a bold blue chair, bringing wonderful color to the design and creating a superb seating area. The little plants are the perfect touch, adding a dose of liveliness to this magnificent home. Towards the back of the open plan, modern white cabinets fill the wall, and yellow lights, the same ones seen in the staircase, frame the space. We love the open laid-back feel of this design, it's absolutely stunning.