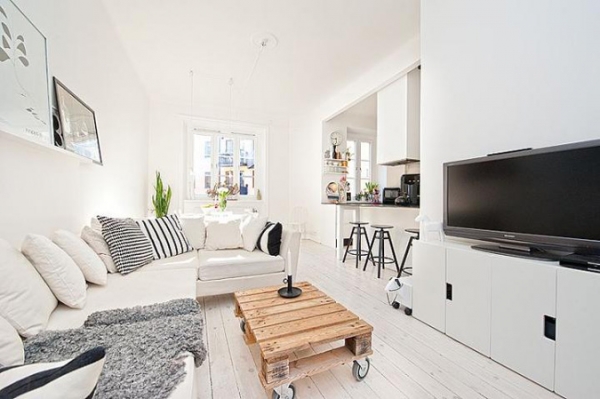 The black and white design in this Scandinavian apartment is sublime. It is complemented by a fantastic open floor plan, fashioning a wonderfully fresh home.
Gorgeous hardwoods line the floor in the living room, and a white sofa, accented with black and white accent pillows, fills the space. An adorable wooden table on wheels sits in front of the sofa, adding warmth to the black and white design, and modern white cabinets, provide a place for the television. One black candle holder, with a white candle, and a gray shag throw, complete the outstanding living room design in this fresh home.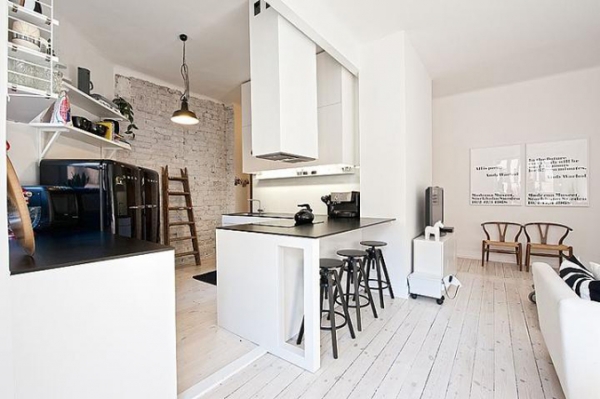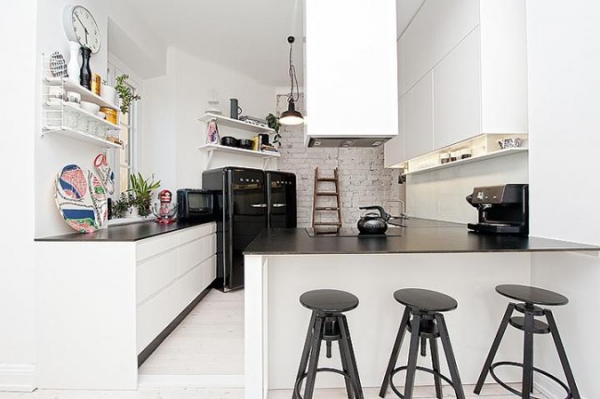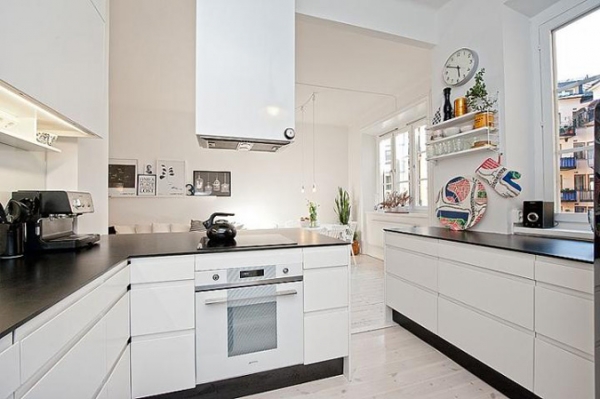 In the kitchen, the modern white cabinets, continue, with black countertops. We adore the delightful pops of color in this space, bringing a bit more liveliness to the room. Black stools provide bar seating, and a fabulous brick wall and wooden ladder, add a dose of coziness to this marvelously fresh home. A large window provides a lot of natural light, and a simple black light adorns the ceiling: just perfect.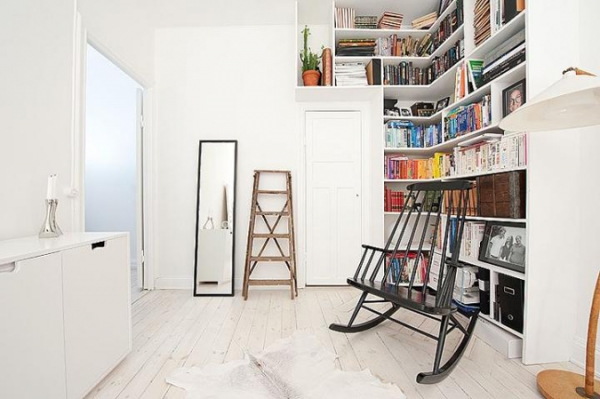 This room is amazing. We love the attractive shelving, and the mirror and the ladder. A black rocking chair, framed by an animal skin rug, creates the perfect place for reading, and modern white cabinets provide storage.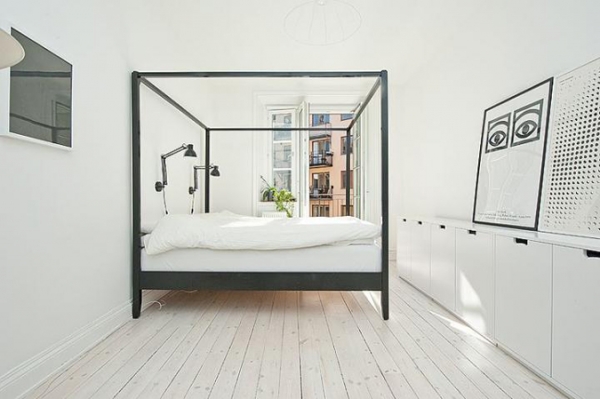 The master bedroom in this fresh home is sleek and simple. A black bed with white bed sheets and a white comforter, sits on the stunning hardwood floors. A large window and a patio door allow for natural light, and the cabinets continue. The posters on top of the cabinets are lovely, bringing a bit of character to the space, and we love the green plant in the window.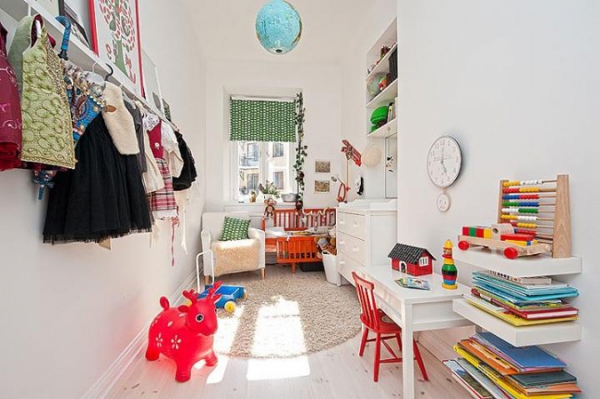 Images found on: macarena gea
The kids' room is fun and playful in this Scandinavian apartment. The green shade and green accent pillow are wonderful touches, and the globe hanging from the ceiling is fantastic: simply adorable.
What do you think about this black and white home?